October is Child Safety Awareness Month, and while you've probably already taken into account the safety of your kids all throughout their life, there's a lurking danger that might lead to serious injuries. Blind cords, while seemingly innocent, can be a huge hazard for small children. There's no need to worry though! A simple solution to your problem? Cordless blinds! Continue reading to find out the best options…
Blind Cords Cause Problems
As someone who has probably had blind cords in their home for a while now, you might be wondering how they can be unsafe. Well, as parents or grandparents, you have seen first hand how wild your kid's imagination can be. When their creativeness is in full swing during playtime, the cord hanging from your window treatment can be seen as a lasso, leash, and even a necklace.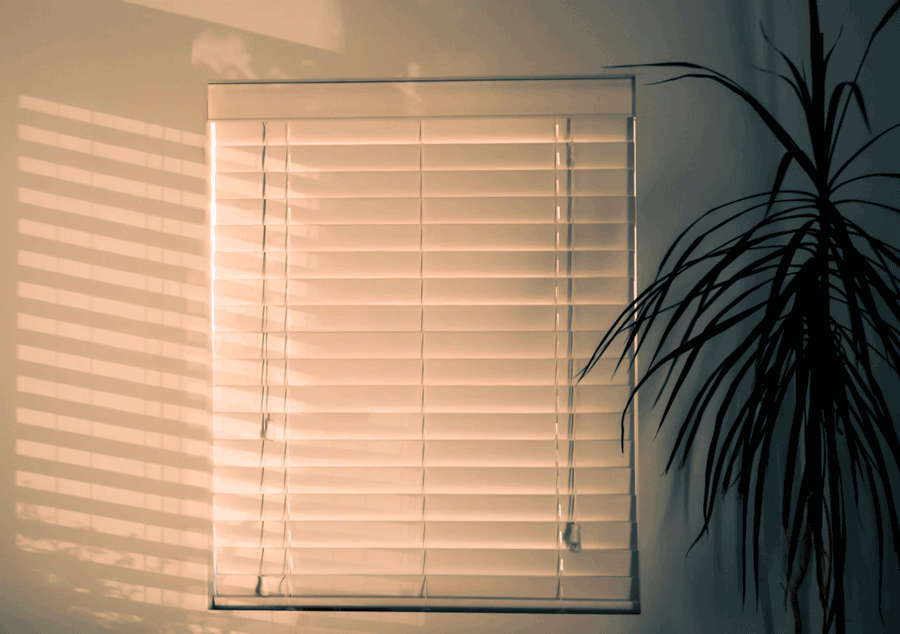 Because of the danger they can have, as of December 2018, the US government Consumer Product Safety Commission put regulations on products after deeming the dangling cords from window treatments a hazard.
Hazardous Blind Cords Need To Go
So blind cords are risky, but where do you go from there? Well, thanks to Hunter Douglas, the solution is simple. By prioritizing child safety years ago, Hunter Douglas has some options to help you get rid of hazardous blind cords. With cordless blinds, there's no need to worry that your child will get stuck or play with anything hanging from the blinds.
LiteRise Cordless Blinds
Thanks to the LiteRise system your shades are now 100% cordless. A simple push or pull the bottom rail of your new shades and the lift system occurs in seconds.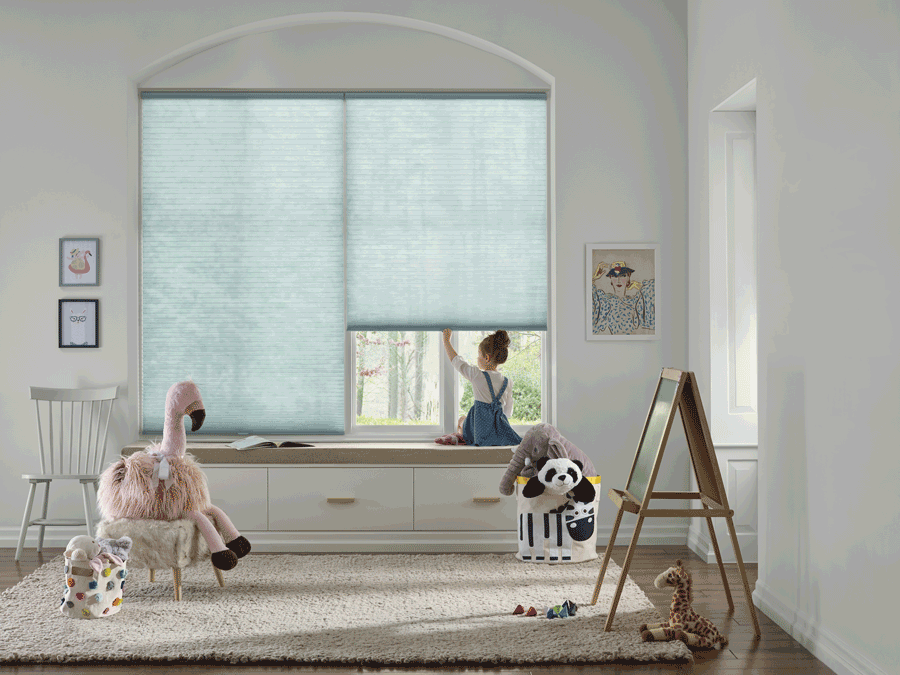 Motorized Shades
Want convenience and simple, cordless control? With motorized shades, you get the simplicity of just the shade at the window–without dangers. But, by being able to control these blinds from your device, the power is completely in your hands!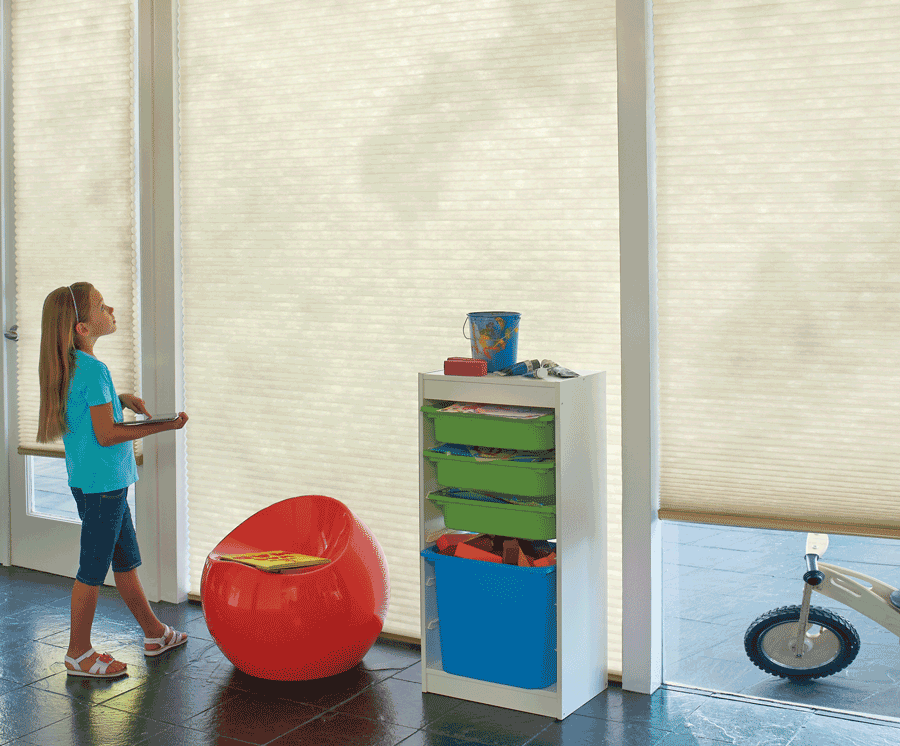 Plantation Shutters
Your child's safety comes before the style of your home, but with many of our cordless window treatments, you get safety and style. Plantation shutters are a beautiful statement that also provides parents the added comfort of safety. With long-lasting durability that is ensured with Hunter Douglas shutters, these window treatments are designed to stay framed into your window, limiting the possibility of any accidents.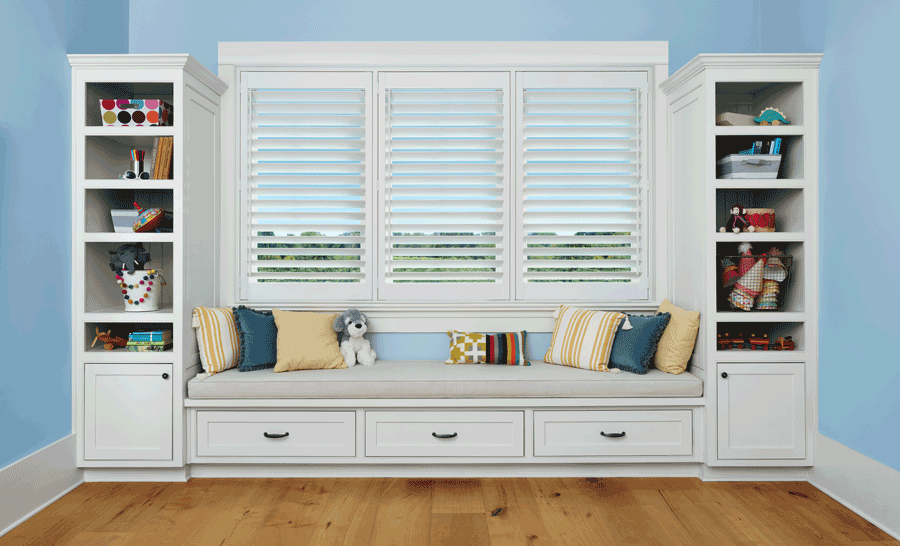 Cord Safe Window Coverings
What if your windows need a cord? Think about windows that are hard-to-reach, or spots in your home where the layout won't lend to cordless. We call these options: Cord Safe. Windows behind furniture or in tough to reach spots might need cords, but with a cord safe operating system, you're still removing the dangers.
Soft Touch
Soft Touch, a relatively new operating system, gives you individual, motorized control with a lightweight wand. A simple tap of the wand or a gentle tug, and you'll have automatic control. If a child pulls too hard? The magnets that hold it together will detach, making it safe for your window coverings, too!

Fasten the Cords
Another great way to ensure your child's safety is by fastening your continuous cord loops. This cord tensioning keeps the cords tightly secured inside the window frame. Easy to stay safe, but also easy to operate.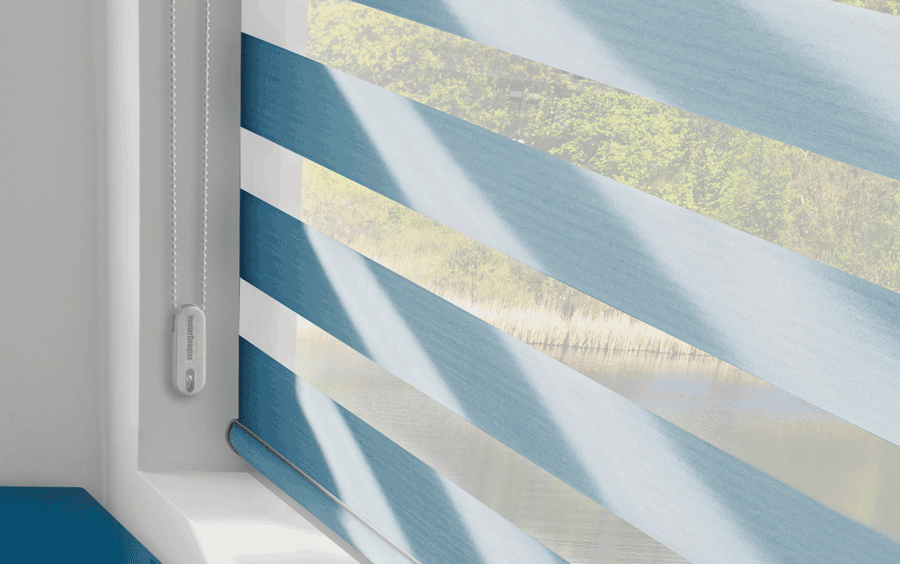 UltraGlide
An alternative to continuous loops, cord retraction. With UltraGlide, the blind cords stay out of your little one's hands. As you make adjustments to your window covering, the cord retracts, allowing for the cord to always stay short.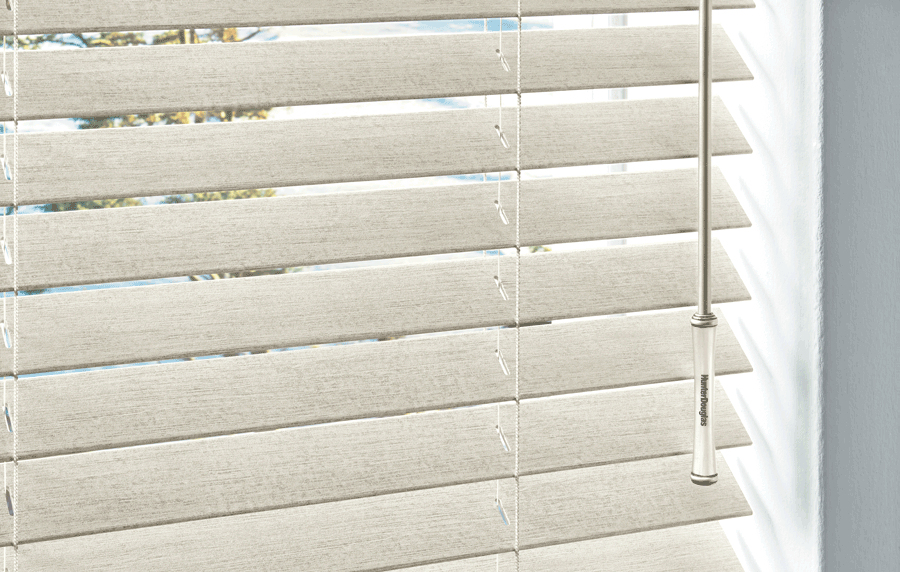 Don't settle for archaic methods, like tying up the cords and tossing them to the top of the window frames. That'll just leave you unable to adjust your blinds. And, chances are, if little Jimmy wants those cords, he'll find a way to get them down.
We're Here To Help!
Making sure your kids are safe isn't an easy task. Let us take ease some of the struggles that come along with being a parent or grandparent by helping you make your home safer. Visit our showroom to see and experience the operating systems on full-size displays. Contact us for your FREE at-home appointment where we can help you decide the perfect cord-free or cord safety features for your windows.