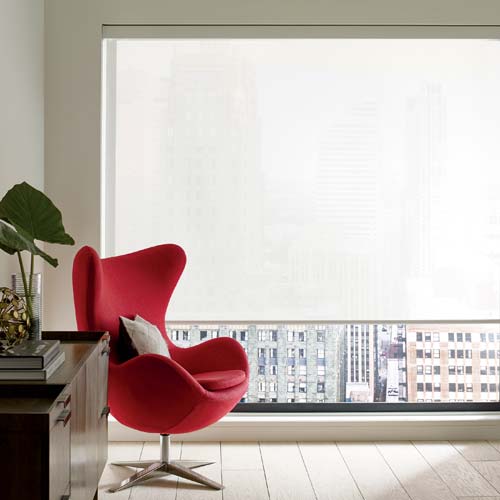 Cover Large Windows
Large windows bring a dynamic view & tons of natural light. But, when you need the light softened? The amazing benefits of Hunter Douglas roller shades will surprise you. Enhance the view while reducing glare. Protect your interiors while illuminating your home. The low profile design means these shades won't overwhelm the look of your largest windows. With today's innovative operating features, these window shades roll up into the headrail & disappear.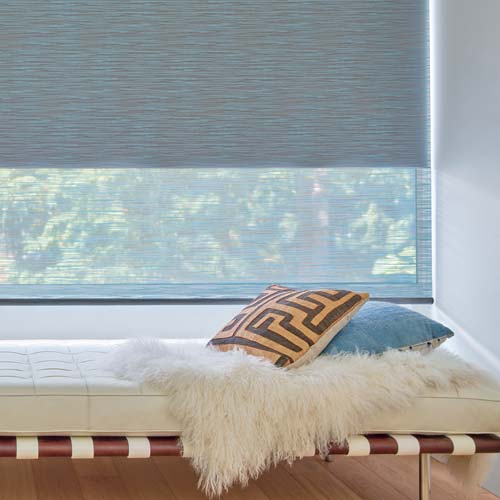 Experience Dual Coverage
Need the widest range of light control? Look no further than dual shades. This two-in-one system provides a soft, light-filtering shade for just the right atmosphere & a secondary blackout shade for blocking out the sun or distracting nighttime light. Use them separately, use them together–or, don't use them at all. Dual shades share a headrail, allowing them to roll up and out of the way.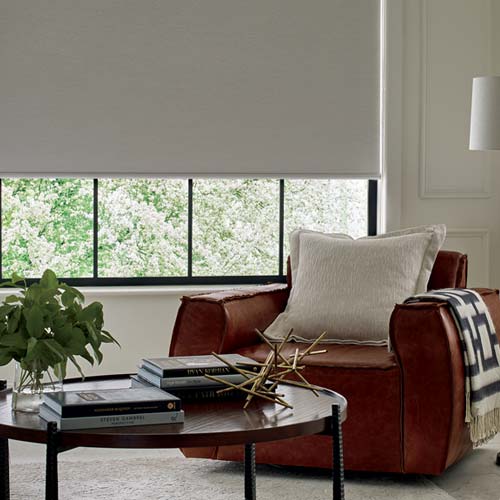 Block the Light
With the intensity of the California sunshine, blocking the light can be high on your list of priorities. Choosing roller shades in opaque fabrics is a great way to get the relief you need. With the smallest light gaps in the industry, the custom fit of these shades creates the darkness you've been searching for when it comes to room darkening & blackout shades.