Our Work | Duette® Honeycomb Shades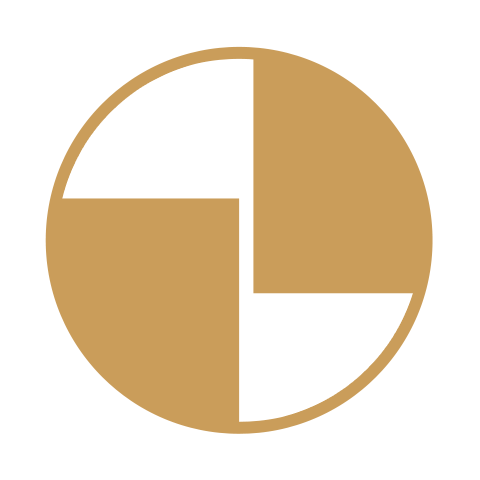 Features
Maintain the View with Privacy
Ceiling Illuminated for Daylighting
Protect Interiors Against Harsh UV Rays
Available with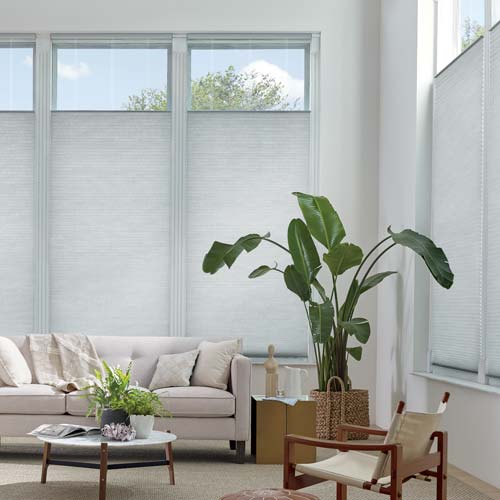 Daylighting
Natural light illuminates your home, while the rest of the window remains covered. That's what's possible with top down shades. As light enters, it streams across the ceiling, lighting up the entire room. The need for artificial light decreases, while the mood-enhancing atmosphere increases. The glare is blocked from causing havoc with your screens, and the direct light stays out of your eyes.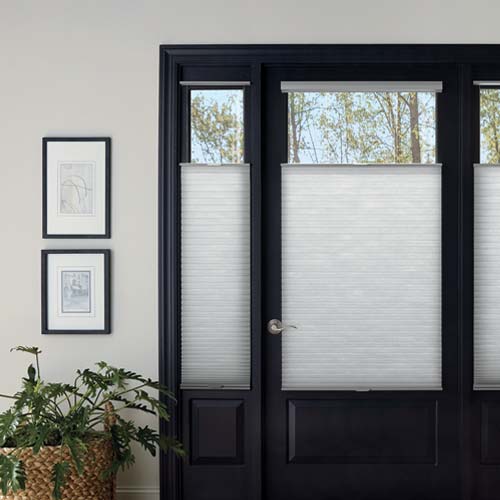 Privacy
We all need privacy–no matter where you are in your home. But, choosing between privacy and darkness can be an uncomfortable sacrifice. With the top down feature, you don't have to choose. Bring down the top–just enough to let in sky views and natural light. Then, enjoy the rest of the window being covered. It's the best of both worlds for your lifestyle.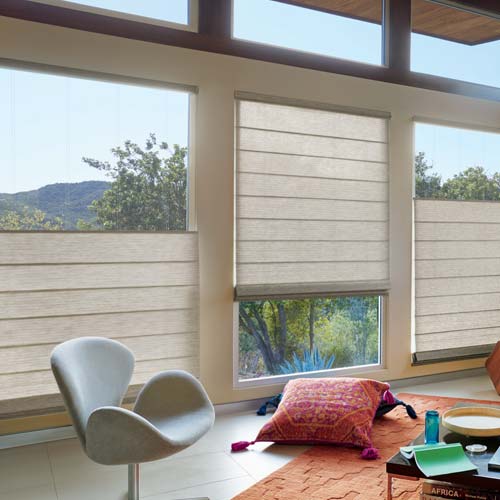 Custom Adjustments
You want the brightness offered by sunlight, but not the glare on your computer screen or direct rays right into your eyes. The solution? Top down shades. It's one of our best features for customizing the atmosphere of your home. Each and every window can offer custom positioning, allowing you all of the benefits and none of the frustration. Plenty of light, privacy, UV protection and energy efficiency delivered all at once.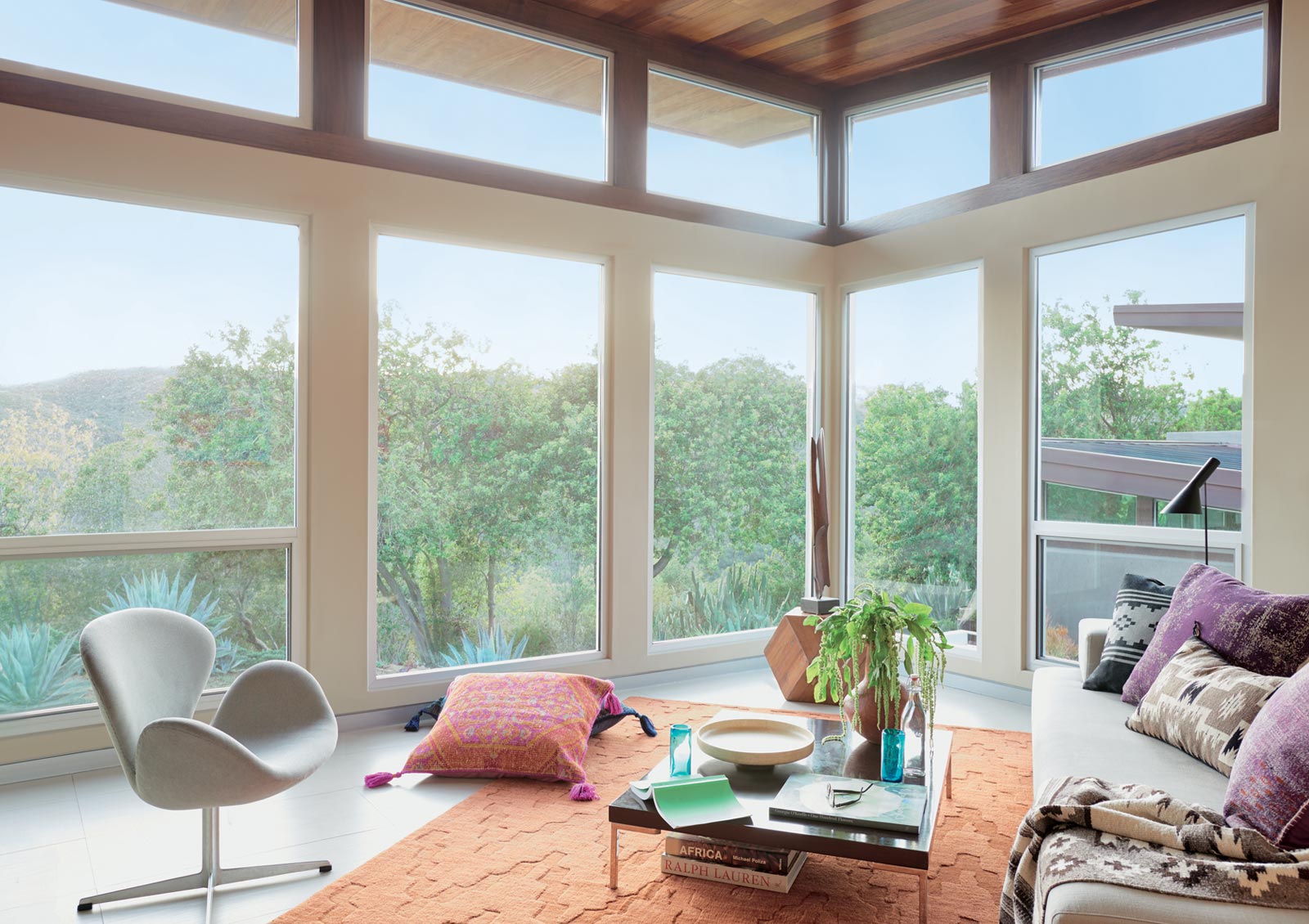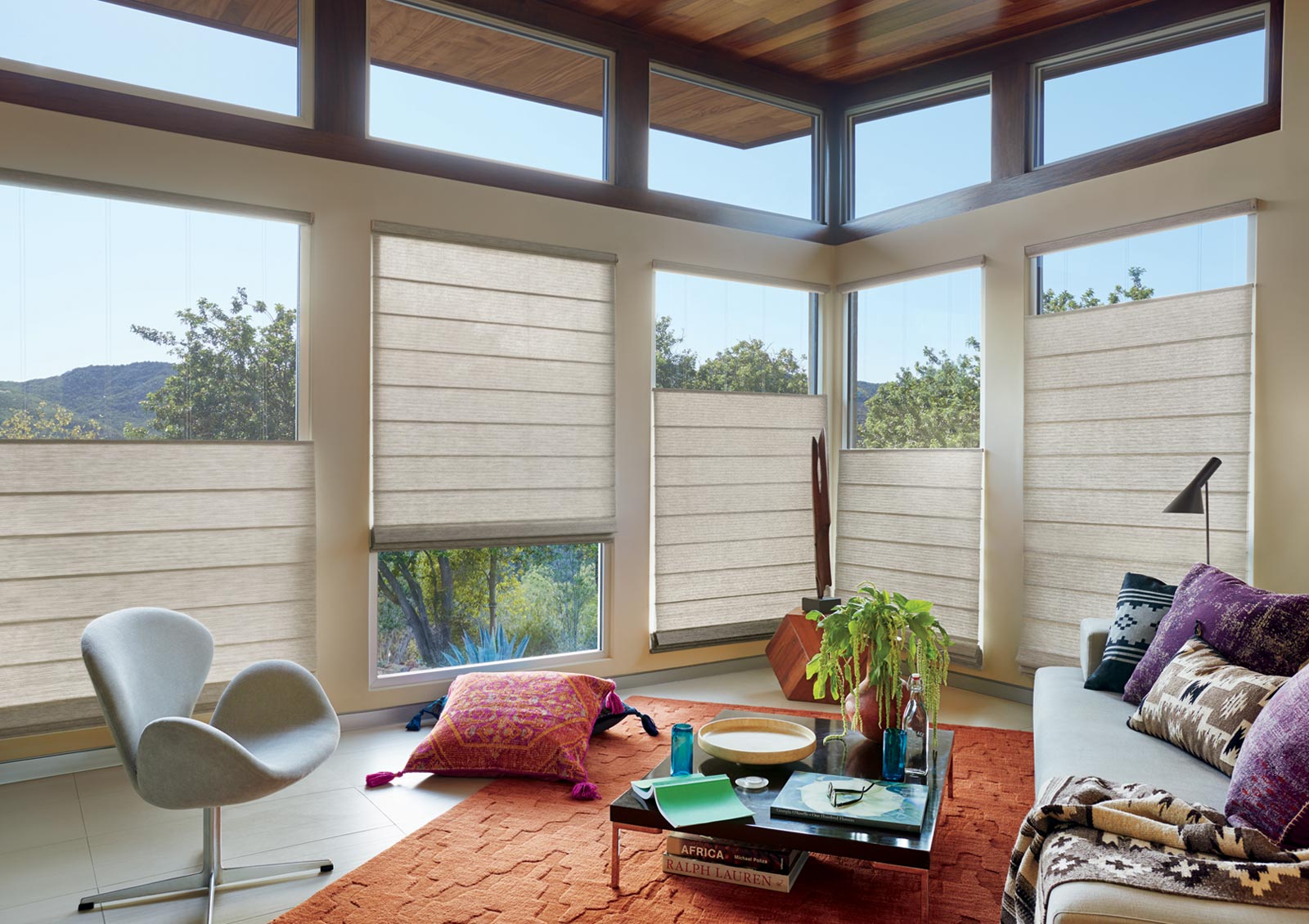 Alustra® Woven Textures® Roman Shades