Are you searching for balance in your home? Do you feel like the atmosphere is always in the extreme–either too exposed, hot, and sunny, or too closed off, chilly, and dark? Well, then take heart. As Jana Kingsford says, "Balance is not something you find, it's something you create." Top down shades are ideal for creating a balanced home environment. Here's how…
Balance Your Privacy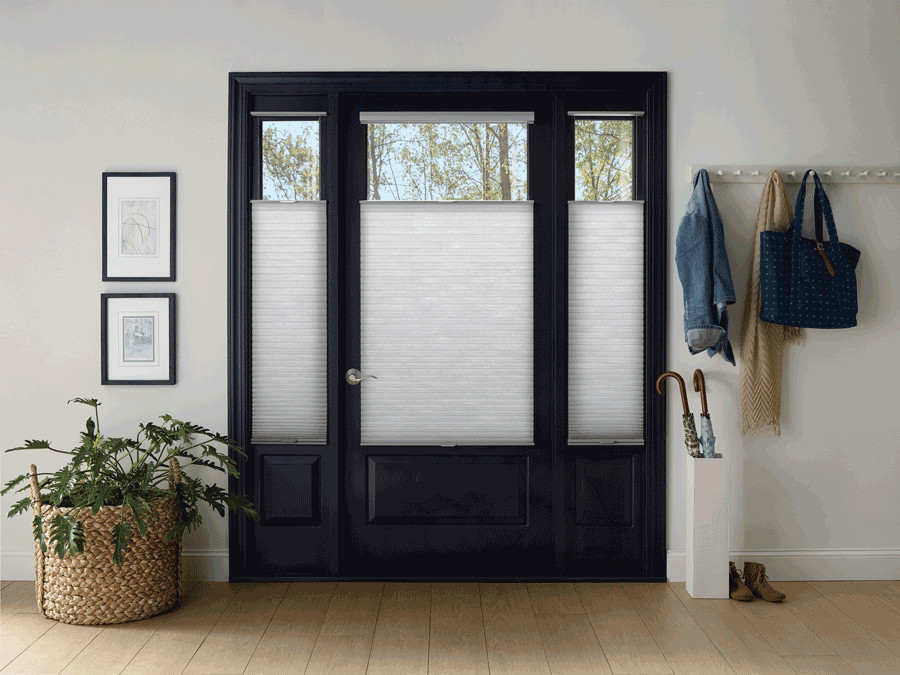 Do you hate that the neighborhood has a view right into your home, yet can't stand the thought of covering your windows all the time? Then you're going to love the genius of top down bottom up shades. Simply open them from the top and experience beautiful light and sky views–all while staying private.
Balance Your Comfort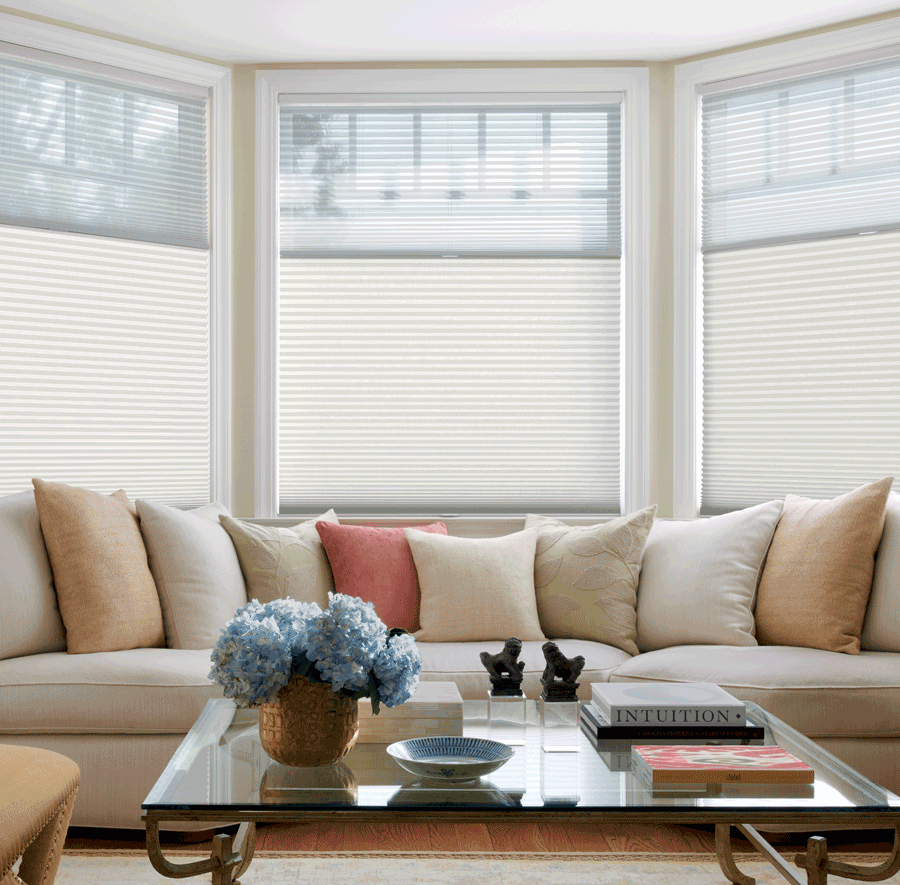 Are you fed up with too much light and heat wreaking havoc on your home and wallet? And yet, you simply cannot bring yourself to cover your floor to ceiling windows and live in a cave. The top down shades feature of DuoLite will create the perfect harmony of light, energy savings, and comfort you both need and deserve. With cellular shades in two opacities on the same window, you can welcome light at the top while still insulating your whole window for ideal comfort and efficiency.
Balance Your Lifestyle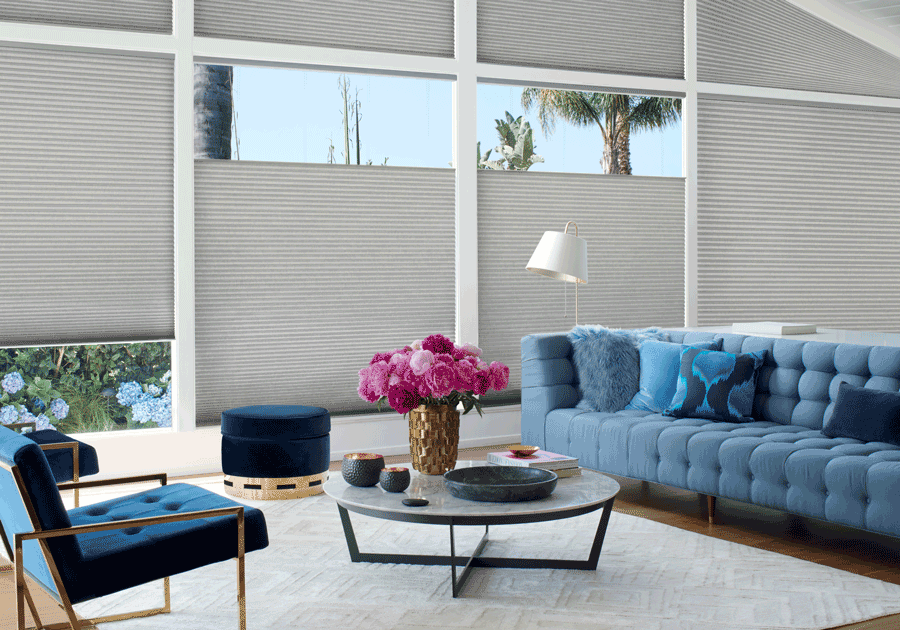 There's no question that your life is busy. Do you long to take some tasks off your to-do list so you can have more time for yourself and your family? Are you struggling to figure out what items to remove? Why not start with adjusting your shades? Motorized top down shades bring you all the benefits of these innovative window coverings without any work. Put your blinds on a schedule, and don't give them another thought. While you're trying to get everyone out the door on time, or actually enjoying a moment with your feet up, you'll be surrounded by the perfect atmosphere.
Top Down Shades: Achieve Balance Today
Do you feel like you're missing out on the possibilities of balancing control, convenience, and comfort in your home? At California Window Fashions, we'd love to help you customize your spaces and your life with top down bottom up shades. Get in touch with our team today for a FREE shop-at-home appointment!