It can make or break the atmosphere of your home. That's right…we're talking about the lighting. Sheer shades have jumped in popularity, due to their ability to soften the sun's rays and reduce the glare. But, what if you need MORE? More control. More options. Let's take a look at the upgrade of Dual Sheer Shades–what they are, and how they can elevate the atmosphere of your home.
Dual Sheer Shades: Defined.
You've probably seen sheer shades. They invite soft natural light while highlighting the view of the landscape. Taking it a step further, dual sheer shades can also completely block the light–and the view. All of this light control happens in one headrail, allowing your shades to also roll up and out of the way. This wide range of control comes in a variety of styles and operating systems.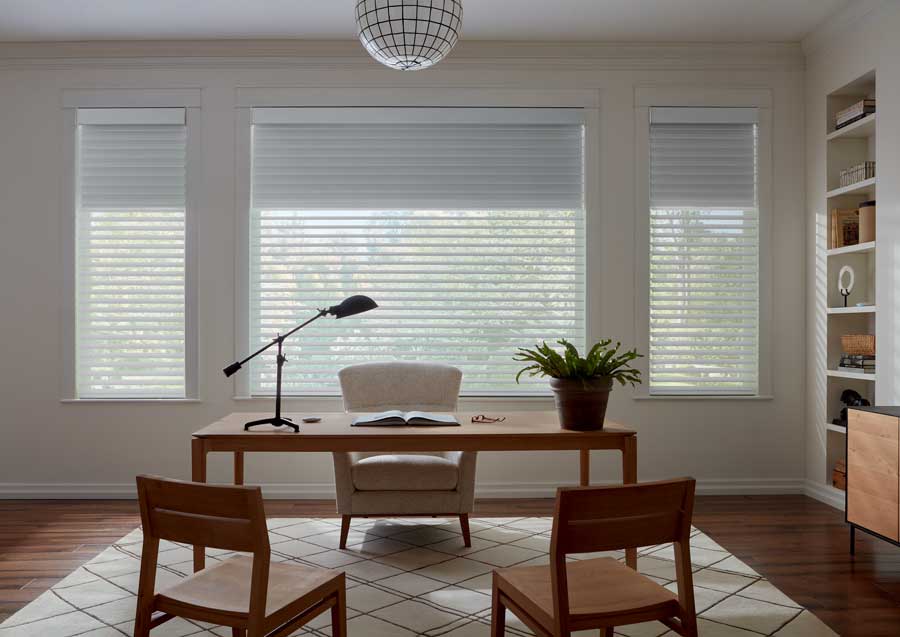 Which Style Suits Your Home?
Let's visit our most popular options for dual sheer shades–capable of softening light or blocking the light…
Silhouette Window Shades
A classic favorite among sheer shades, Silhouettes (and Nantucket Shades) filter the light to illuminate your home. Adjusting the fabric vanes can change the amount of light and view available. Now available with the dual sheer shades option, Duolite adds a secondary shade to the headrail. This blackout roller shade offers light blocking for times of intense sunshine or better sleep at night.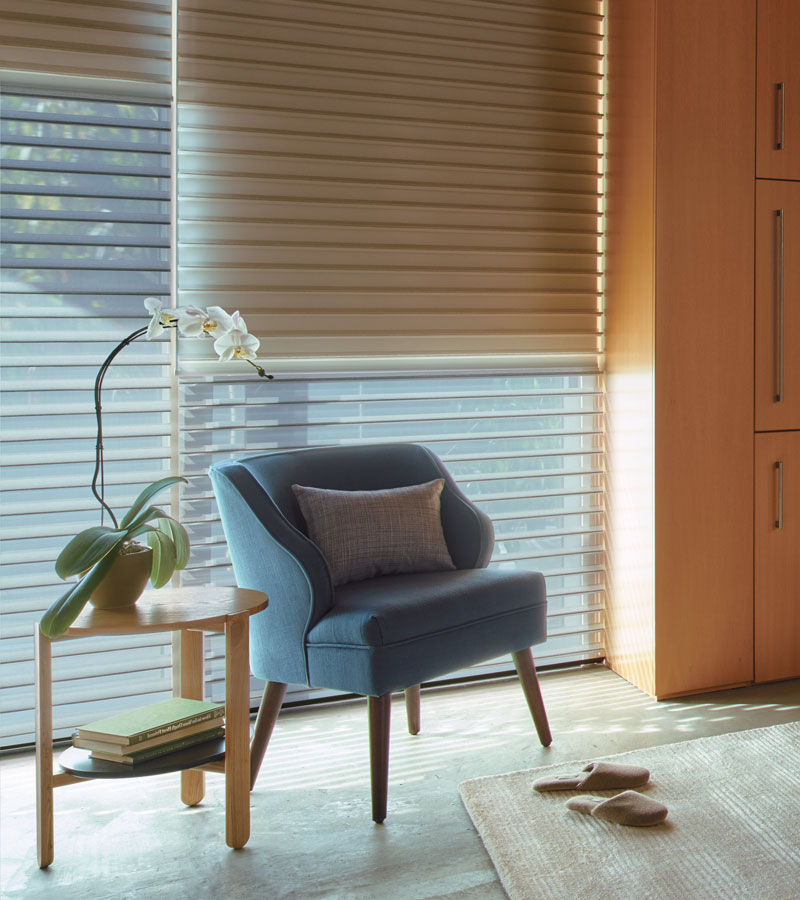 Pirouette Window Shades
The Pirouette is style in motion. One shade delivers the best of both worlds. When lowered and closed, the solid fabrics appear similar to roman shades. As the vanes are adjusted open, the shade remains in the lowered position, but the natural light filters through the sheer backing providing a clear view of the landscape. Capable of rolling up and out of the way, you can also enjoy completely open windows.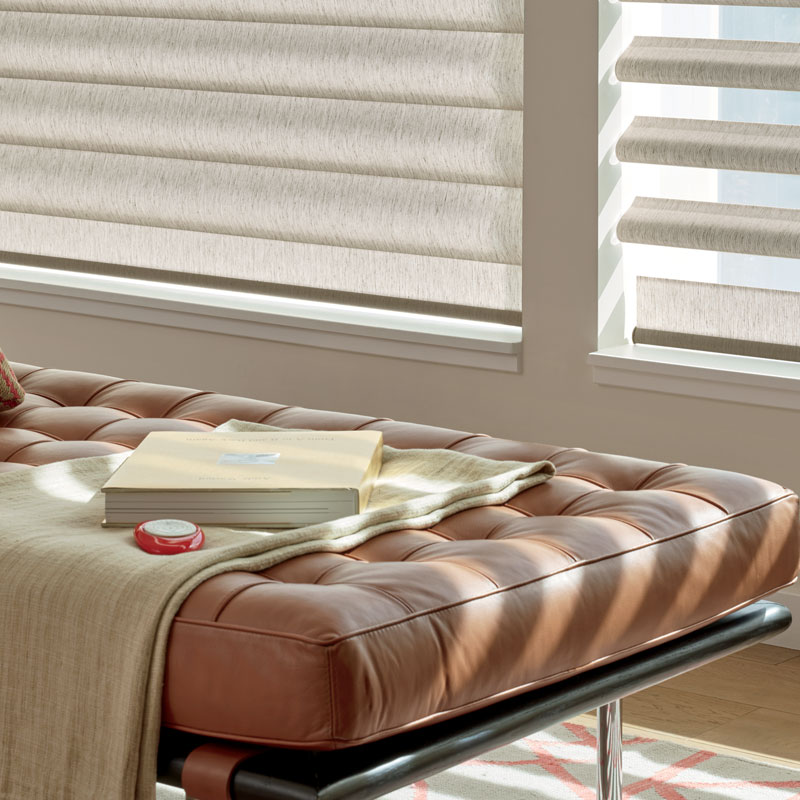 Designer Banded Shades
From stripes to geometric designs, Designer Banded Shades look more like art than window coverings. Commonly referred to as Zebra Blinds, two layers of fabrics rotate to change the lighting. View through and filtered light are possible in one position. With a simple shift of the fabric layers, you can close off the light and view in an instant.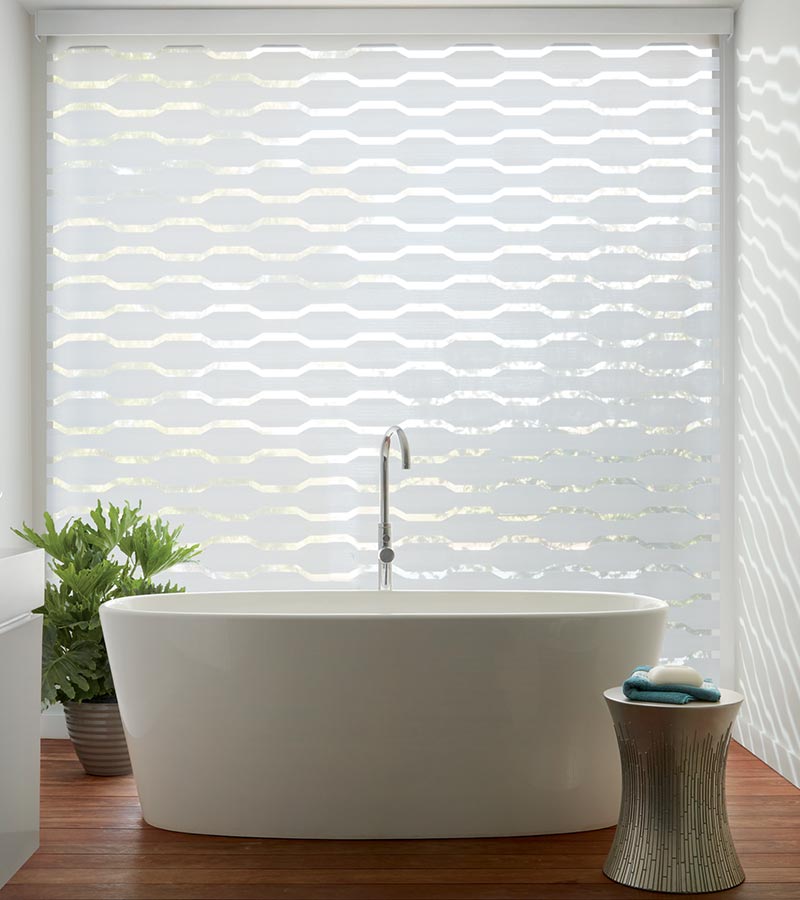 Designer Roller & Screen Shades
Simplicity at its finest, roller shades are an asset when it comes to light control. But now, what used to offer singular lighting options can bring a wide range of control. Dual shades puts two shades into one headrail. The first offers light filtering and dynamic views. The second lowers into place when room darkening is in order.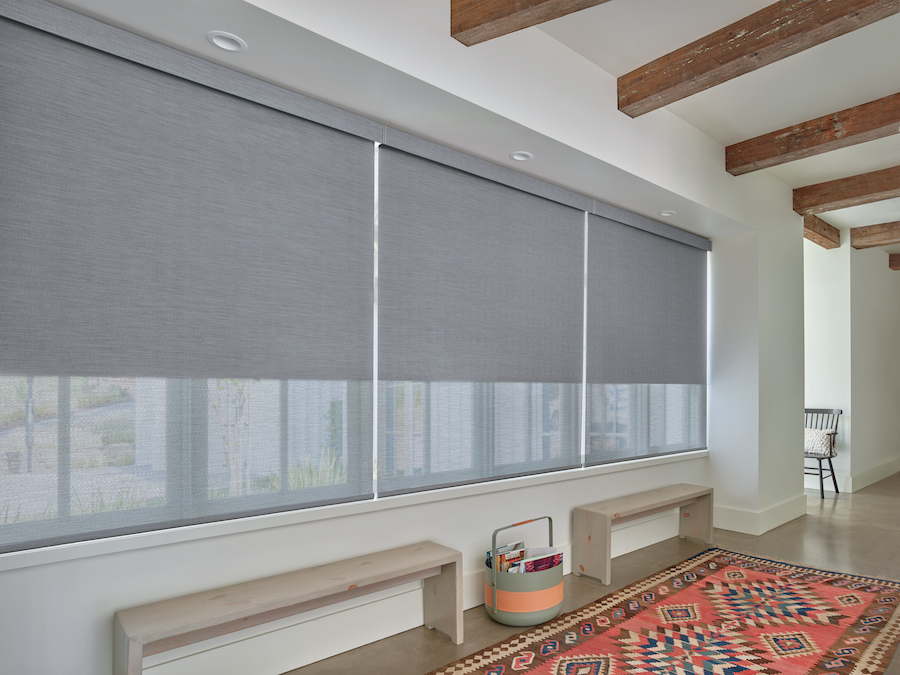 Vignette Modern Roman Shades
When you think "sheer shades," roman shades probably aren't the first to come to mind. Until now. Our roman shades have joined the other styles available with Duolite, meaning that you can choose an opacity for your roman shade that invites light and a level of view-through. The secondary blackout roller shade is there when you need it to completely change the environment.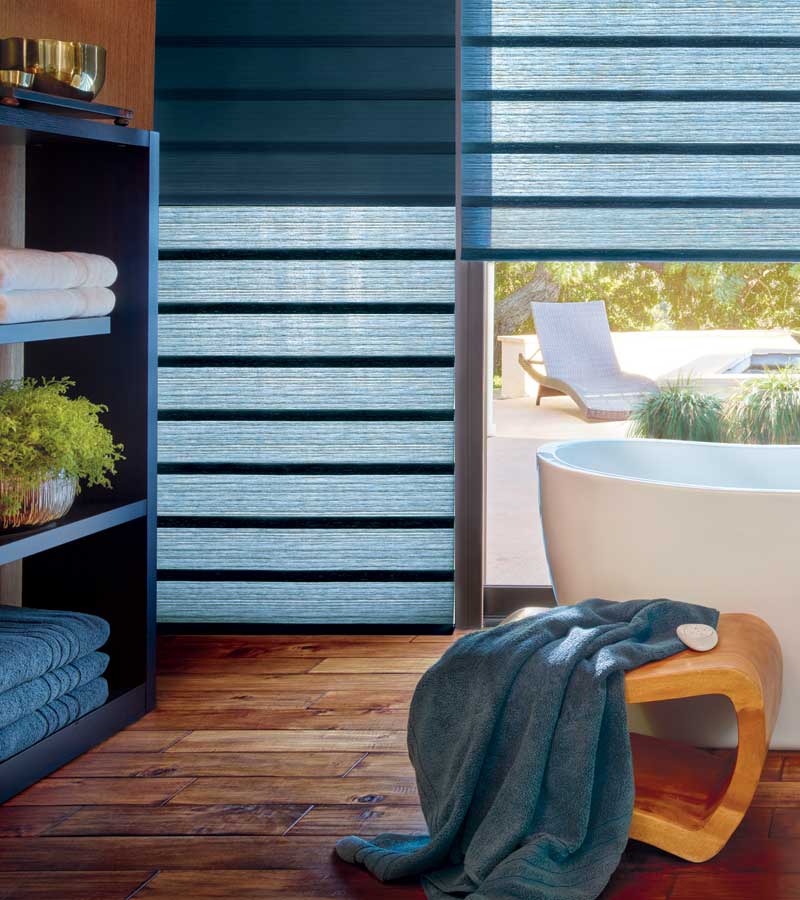 Is It Time to Upgrade Your Home?
Everyone needs light control, especially here in Northern California. Known for softening the light, sheer shades are a classic favorite. But, when you need more options, the exciting upgrade of dual sheer shades is here! Want to find out more? Our team, at California Window Fashions, would love to show you all the options available to you at our Roseville showroom. And then, we'll come to your home for a FREE consultation. Let's get started today.