It's no secret that large windows can add so much to a room. Hello sunshine, natural light, and an open feeling indoors. But we also know that sometimes it's ideal to be able to cover those windows to protect your interiors from UV rays, add privacy, and control the sunlight pouring in. Covering large windows can sometimes seem like a daunting task, but that's why we're here to help!
The Natural Light
In the morning, as the sun rises–and the evening before it sets, the natural light through large windows is beautiful. The sun in the middle of a summer day, though? That can quickly become a nuisance with frustrating glare and rising interior temperatures. Chances are, each room in your home requires different treatments depending on which way they face and which purpose they serve. You may opt for a room darkening shade in the bedrooms and a more sheer option to filter light in the dining room.
What is Your View?
The rooms within your home all feature different views. The front yard may overlook the street and your neighbors, while the backyard offers a view of the kids playing in the open grass. Considering the view while selecting your new treatments will help you narrow down the choice of draperies, shades, blinds, or shutters. With a majestic view of the landscape, you'll want an option for an obstructed view. But, for street level, neighborhood views, you probably aren't concerned about showcasing the look. Every home is unique.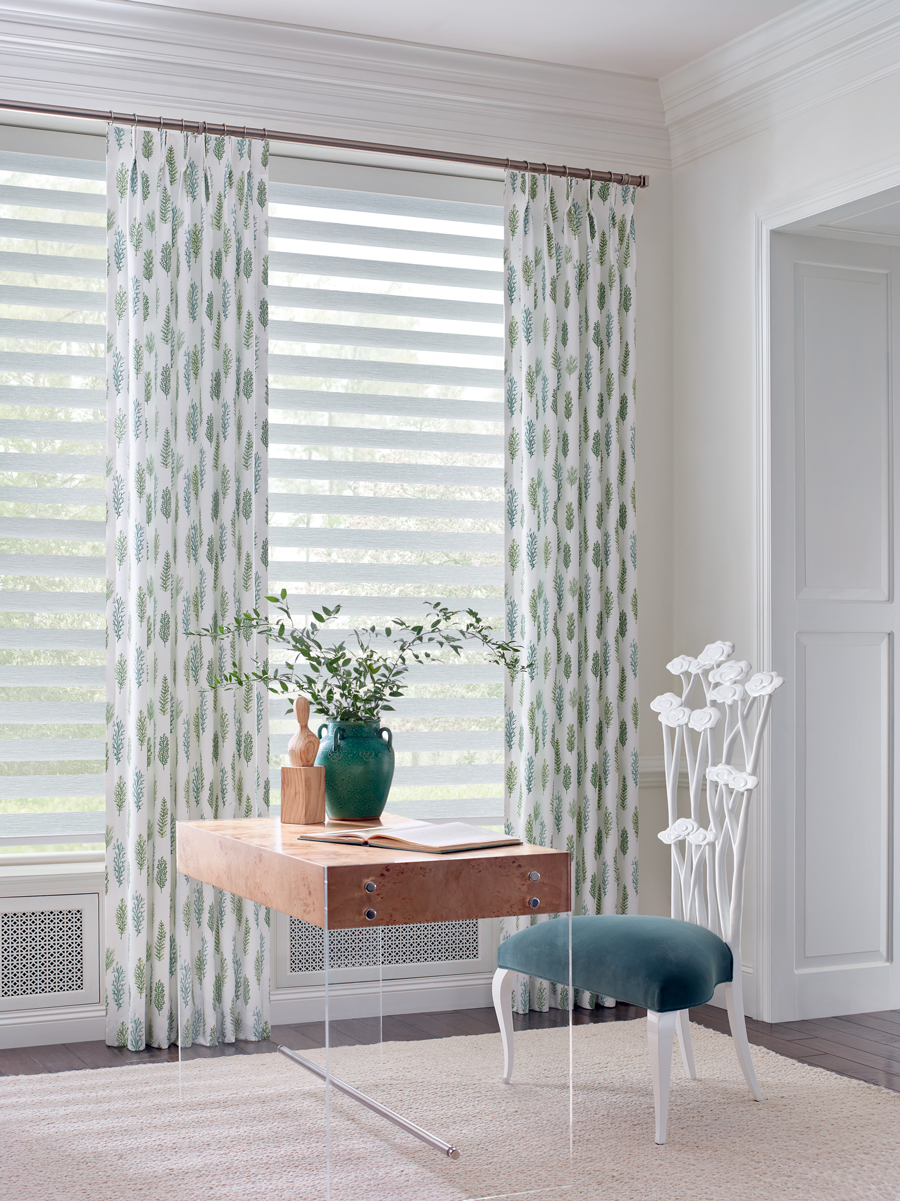 Are You Seeking Privacy?
Not every room needs a more private, opaque treatment. However, if you have large windows in your bedrooms and/or bathrooms, it's important to find the best of both worlds: a treatment that allows natural light to enter but also offers privacy. Other large windows, you may prefer to be open–or covered with a sheer treatment–all day to let the light in. But, at night–with the lights on–you don't want to feel on display to anyone passing by. This is why covering large windows is so important! The right treatments will allow you to enjoy as much natural light as you want, and maintain privacy when you want.
Will You Adjust Them Frequently?
When covering large windows, a top consideration is how often you will adjust them. This is an important factor in creating the ideal atmosphere. We offer both manual and automated treatments, and it's purely up to your preference which is right for you. If you tend to leave the shades in a fixed position no matter the time of day, manual ones may be great. But, if you like to adjust them as the sun moves throughout the day–or, as use of the space changes, automated treatments can simplify the entire process greatly. Having the smart control adds convenience and ease, with the simple tap a button or voice command, the entire atmosphere can change.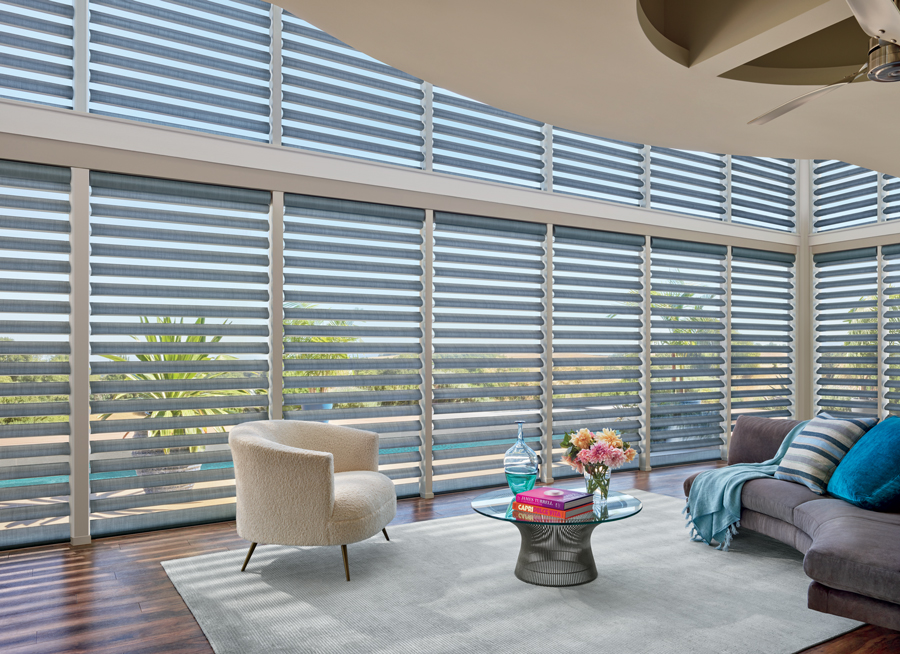 Need Energy Efficiency?
Here in Northern California, we can experience dramatic weather. From the intense rays and heat of the summer sun, to the chill that sets in during the fall and winter months, energy efficiency is important. Having the correct treatments for large windows will help to protect the comfort of your interiors. Energy efficient options help to regulate interior temperatures, while also protecting your wallet and lowering that energy bill!
Let Us Help with Covering Large Windows
California Window Fashions is here for all your window treatment needs, especially in guiding you to finding the right treatments for covering large windows. You and your family deserve to have a comfortable home with quality light control, a beautiful view, privacy, energy efficiency, and more. Contact us today for your FREE consultation and to get started.