Each design aspect of your home is an intentional choice, helping create the perfect look. Textures, colors, patterns, and finishes all play a role in your style. This is where our roller shade fabrics can come into play! These textiles range from soft neutrals, all the way to unique bolds. We have a new lineup to introduce you to. Let's get started…
Coordinated Style
Open floor plans are a dream of many, but sometimes styling them can become a tad bit tricky. Some people choose to differentiate each space by making different, subtle design choices. Others create a uniform look with cohesive styling throughout the home. While the option is up to you, we have many fabric choices, no matter the function. That means, when you need window coverings for doors and windows alike, our beautifully textured roller shade fabrics can cross collections.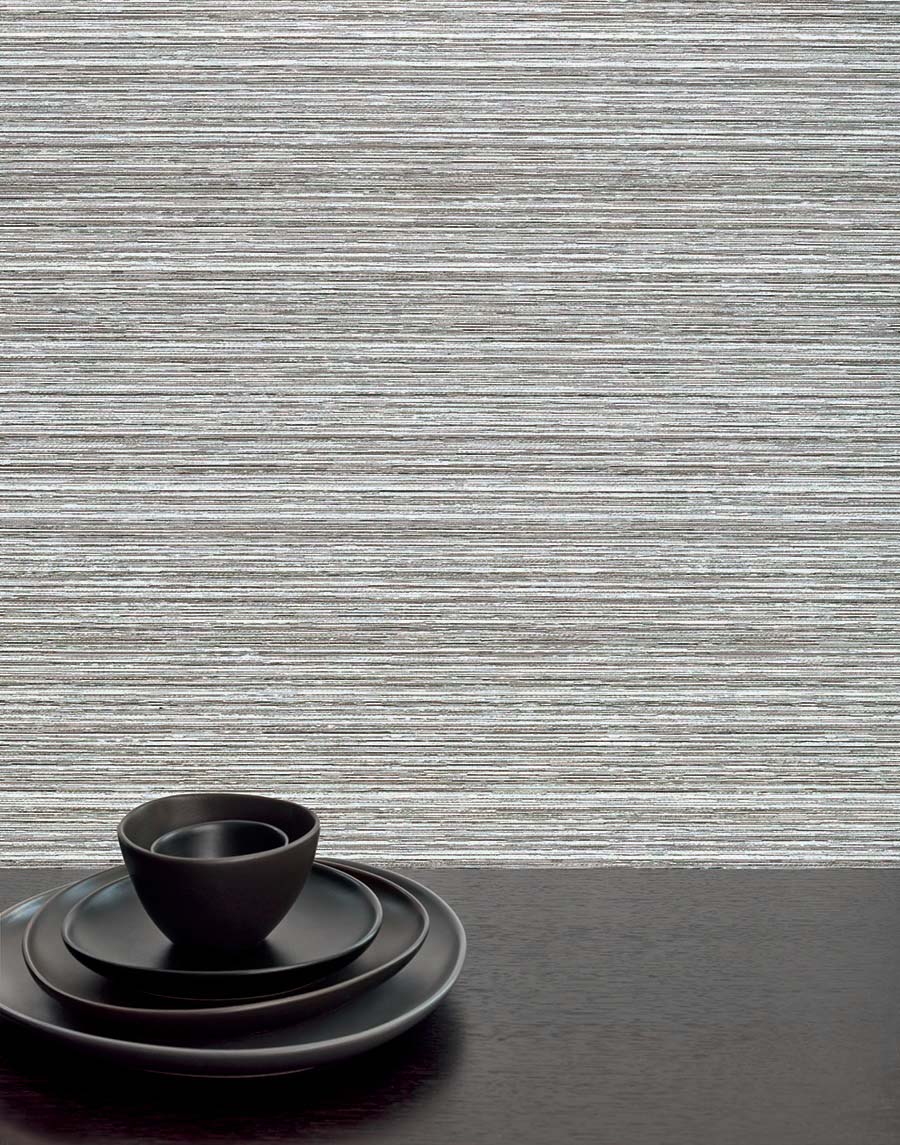 These beautiful shades in this modern kitchen are Stormy Gray and feature a subtle texture. Notice how well the gliding panels on the sliding glass doors pair with the roller shades above the cabinets? Using the same fabric allows you to create a steady look in your space while also allowing you the best options for functionality.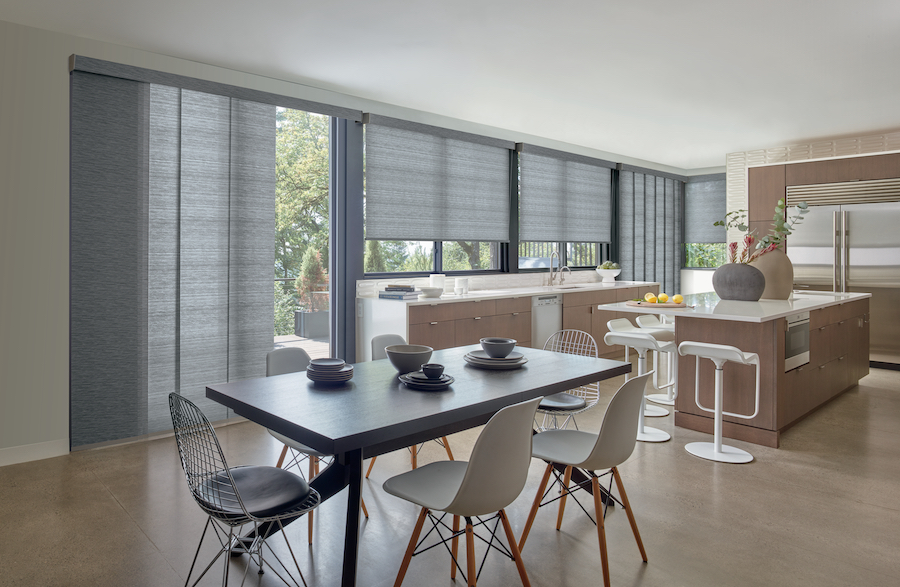 Recycled Roller Shade Fabrics
Now introducing: GreenScreen® Sea-Tex™ fabrics. This exciting new collection is made from ocean plastics that were found washed up on beaches. Hunter Douglas partnered with an engineering company to bring us, and you, these remarkable shades.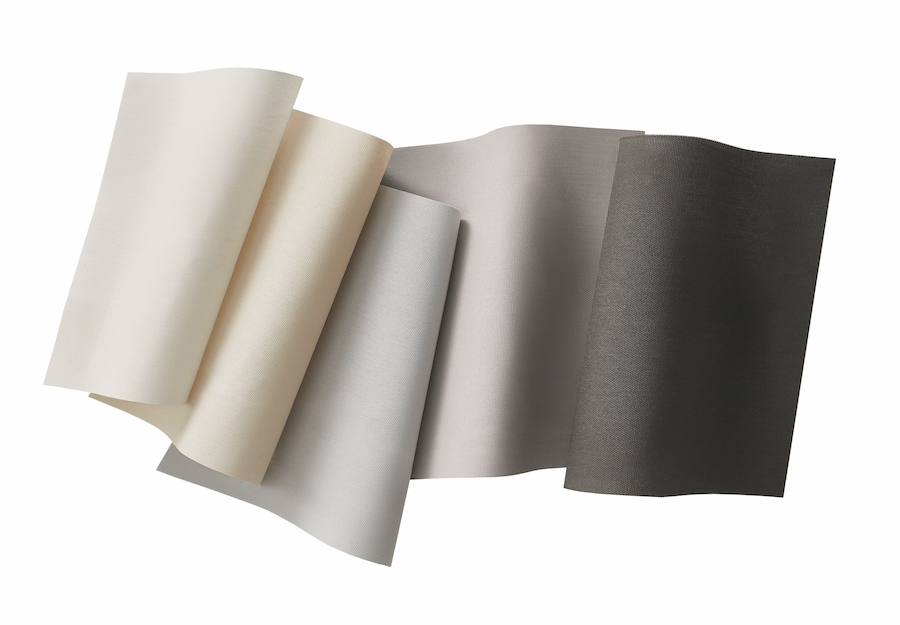 These roller shade fabrics are exclusive to the Designer Screen Shades collection. Offered in five soft neutrals, the open-ness factor of 3% creates a shade perfect for light filtering, UV protection, reduced glare, and privacy.
Amplify Your Favorite View
Looking out and admiring your landscape is one of the best parts of owning a home. Designer Screen roller shades are made to amplify your view while also giving you control over the lighting you want. Looking into our screen shades collection, you are able to customize the "open-ness factor." All of this leads to what the density of the fabric weave is, ranging from 1% to 10% with five choices.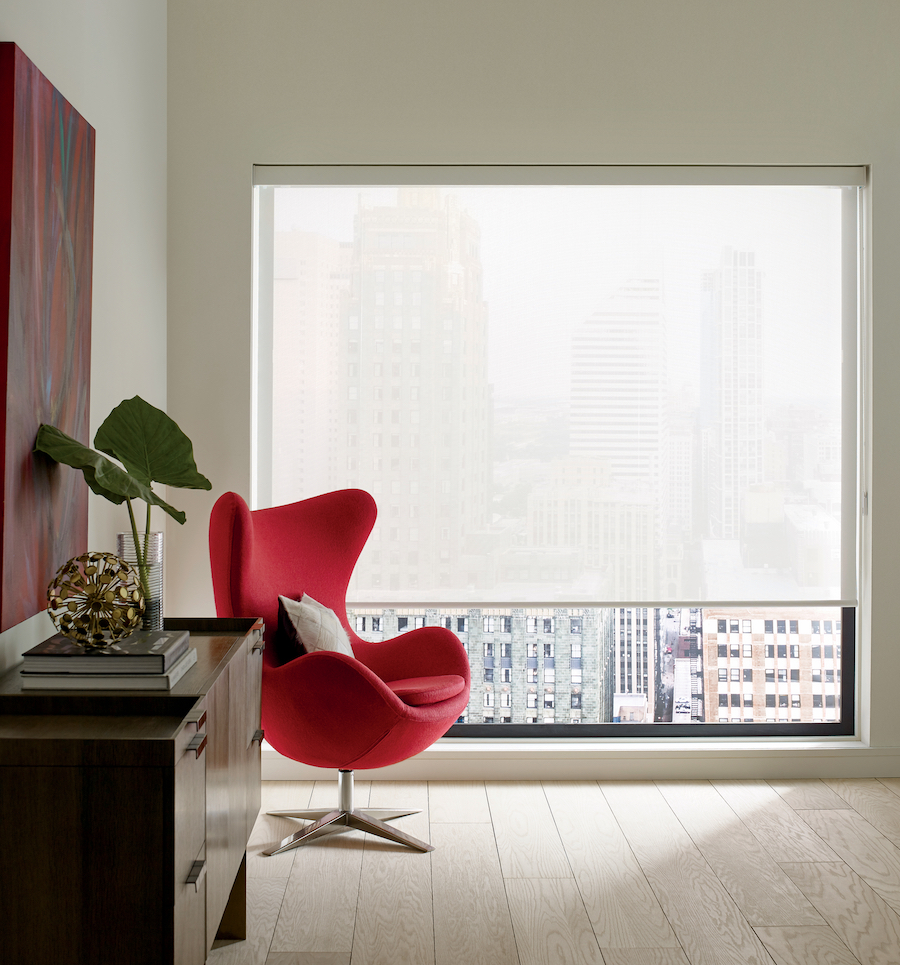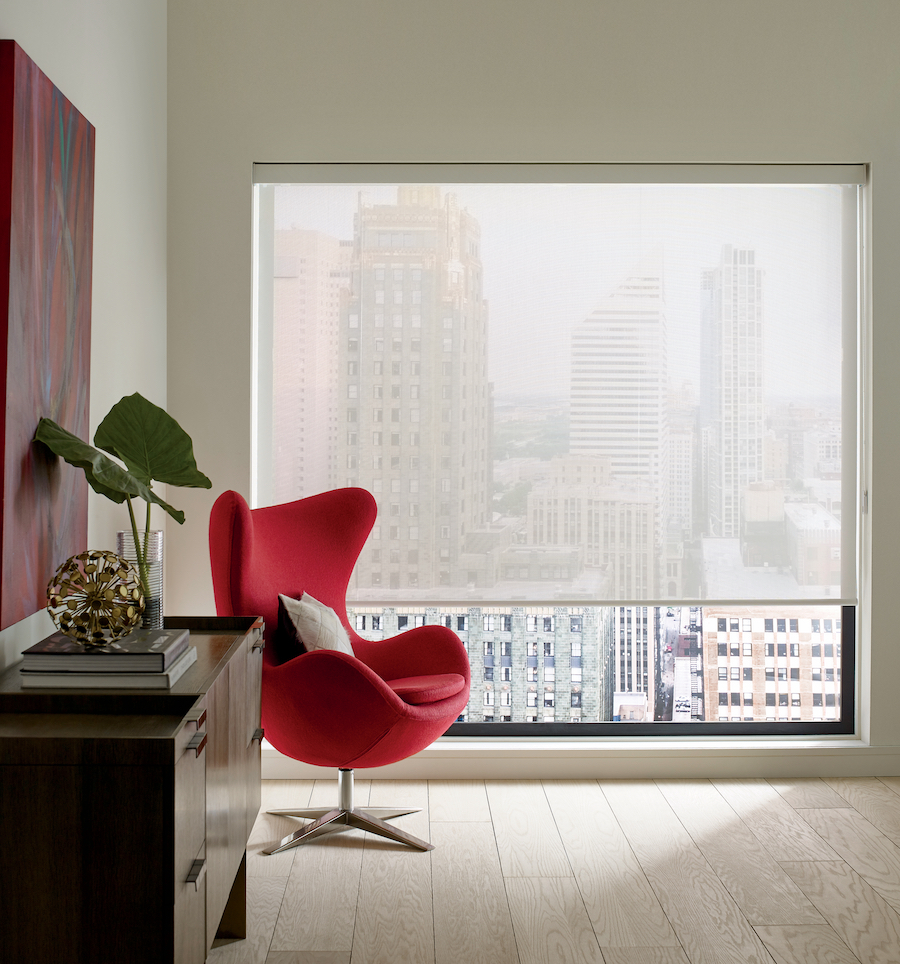 Have Your Cake & Eat It, Too
It makes sense, you love the ease and simplicity of roller and screen shades. The idea of still having natural light and your beautiful view is important. But, at night, you want to block out the streetlights and any car headlights passing by. Now you can have both!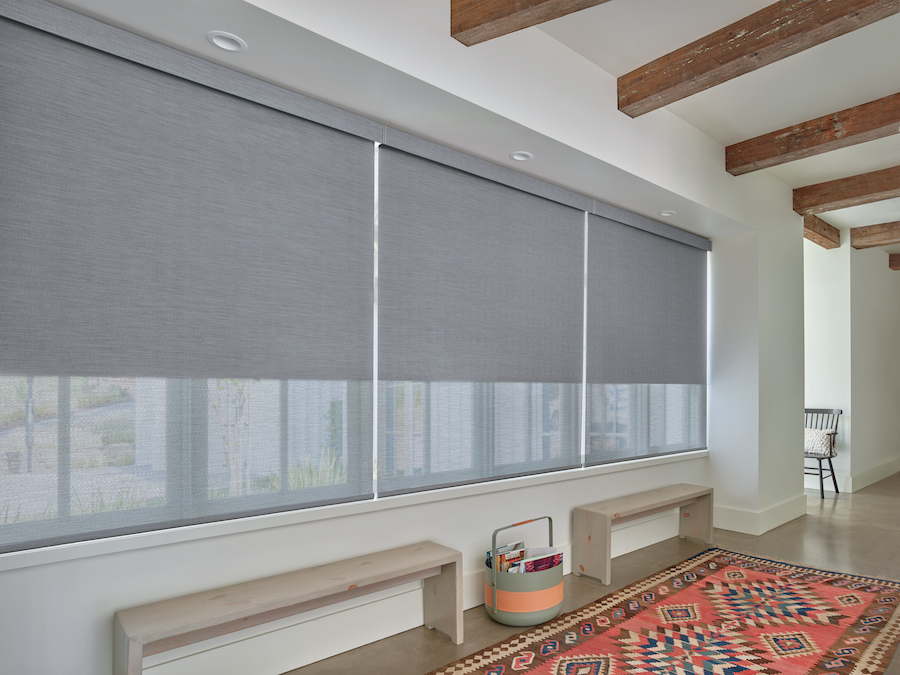 Dual shades are not a completely new idea. However, the newest innovations will transform your home no matter what hour. Wanting to enjoy the afternoon overlooking your backyard? You can open both shades. To create a softer light, bring down just the front shade for a level of ambience. And when it comes time that you want to block all the light out, drop down the secondary shade as well.
Endless Choices, We're Here to Help
Between hundreds of different roller shade fabrics and functions to choose from, you're sure to find just what you need in your space. Our team here at California Window Fashions wants to help you outfit your home with exactly what you're looking for. Contact us today for your FREE design consultation.