Have you heard of our Provenance collection? It's known for its gorgeous textures. Now, along with a stunning design, we're here to tell you about the latest innovation: energy efficient woven woods. Hunter Douglas has recently released the dual shades feature for this gorgeous collection that will block unwanted sun and heat while keeping the beloved style. Take a look!
An Amazing Innovation
We've been waiting for the day that we could incorporate woven shades into homes that also need sun solutions–beyond a liner. And, that day has come! The newest innovation for Provenance Woven Shades features a secondary shade, in position behind your light-filtering woven shade. It's cellular, so it will block the heat and the sunlight!
Why We Love Dual Shades…
So many reasons. The main pro for dual shades is being able to control the incoming light. You can raise the secondary shade to have a soft light filter through the woven shade, or lower the cellular shade for complete darkness. This is similar to our modern roman shades, which feature a roller shade in the back.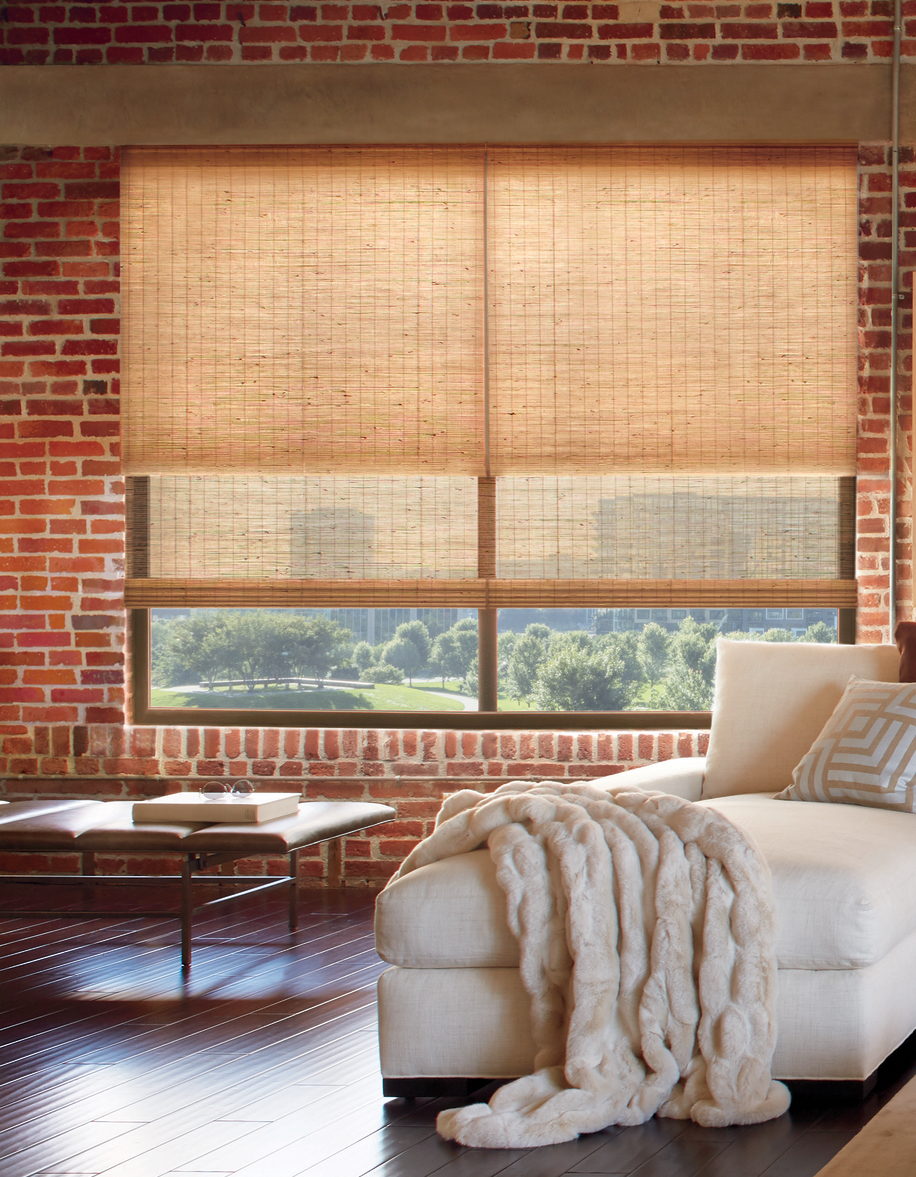 Before, you'd have to decide between style or solutions. Now, the honeycomb shade allows you to have both. These energy efficient woven shades will amp up the style of your home while providing everyday benefits.
Which Room is Best for Energy Efficient Woven Woods?
Our clients choose woven woods for their natural design and stunning textures. But, sometimes you need more than beauty for your home design. Our new energy efficient woven woods work best in areas of your home where you need control over light & comfort, like your bedroom.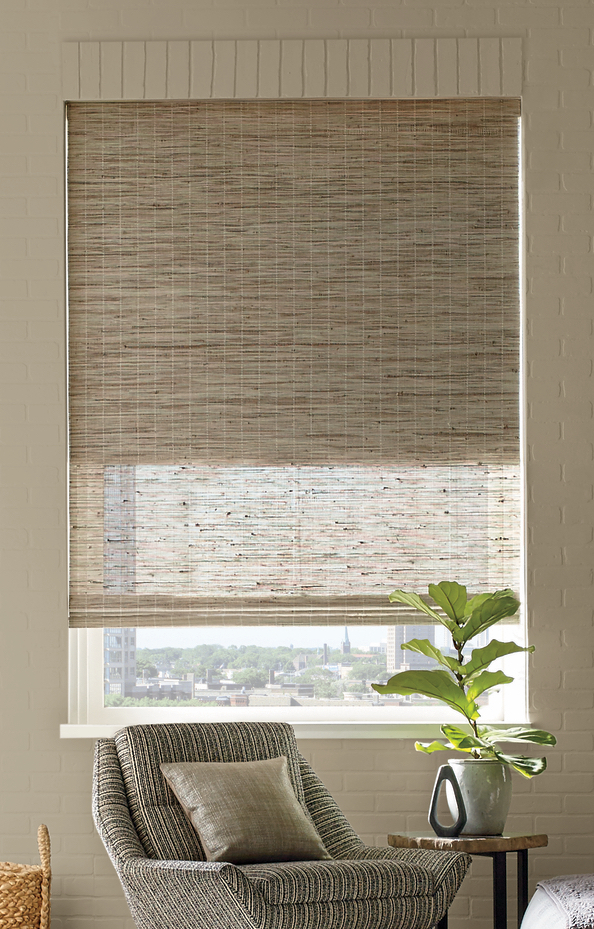 Another great area for dual shades is your living room. Controlling the glare is a must for areas with screens. You also want to block harmful UV rays from damaging your furniture. Which room in your home needs a stylish solution? We're here to help. Let us show you this brand new innovation. Contact our team at California Window Fashions today for your FREE design consultation.