Smart home technology is changing our lives. Siri, Alexa, Google Home…what's your brand choice? Your favorite feature? We're about to add more to the list! Automated shades bring convenience, control, security & structure to your life. It's all within reach…
We're Compatible.
The best thing about automated shades, from Hunter Douglas, is the compatibility. Google Home, Alexa, Apple HomeKit, Elan, Control4…we could go on. No matter what smart home system, or brand you choose, our smart shades will integrate with ease. And, it all gets set up during installation.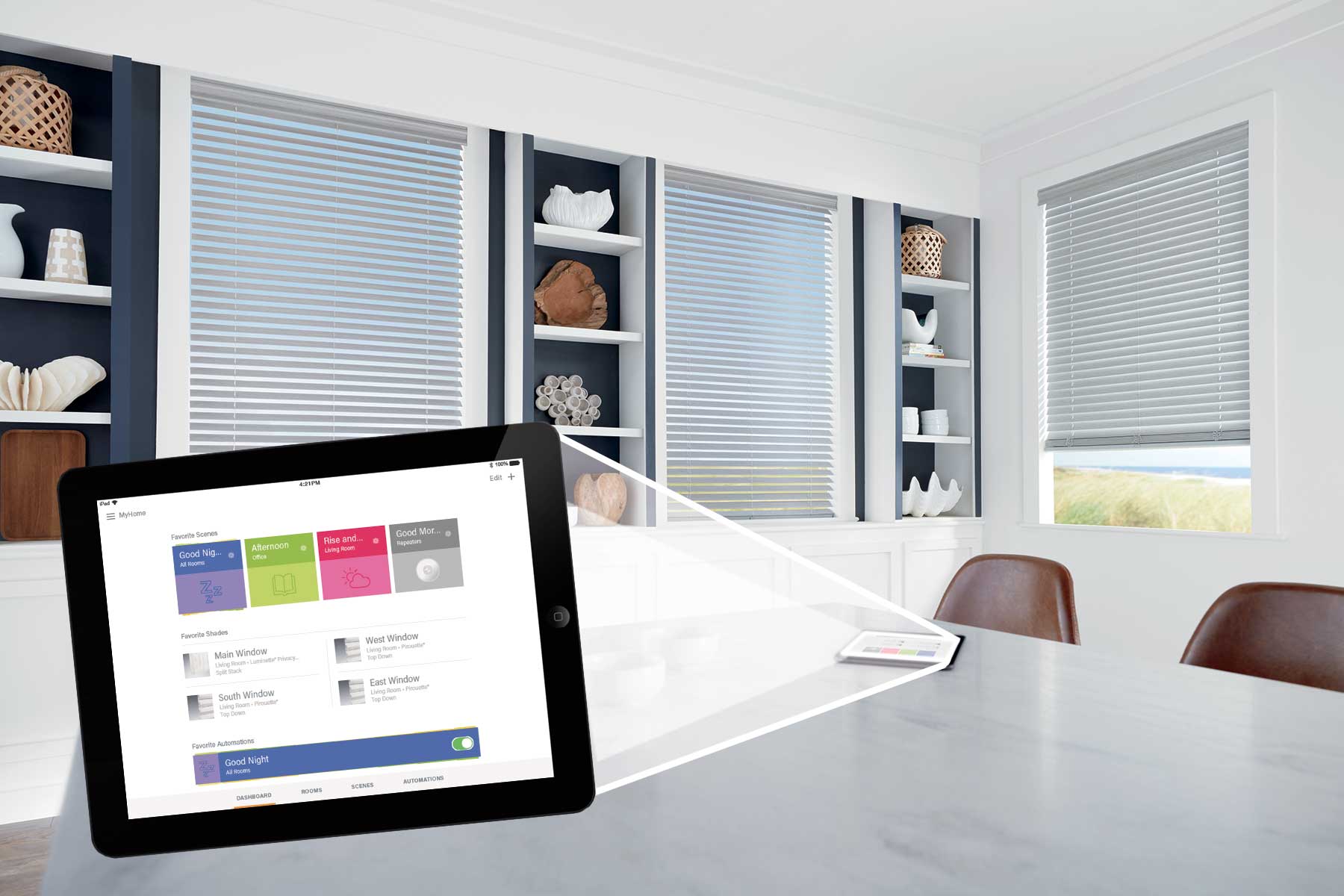 Life With Automated Shades…
Have you unlocked the full potential of your smart home tech? If you're like most people, you're not even close. This is where smart shades differ. The app makes it easy to set schedules, save favorites and create customized settings in groups, or for individual windows. Want some real life examples?
What's the Cost?
Topping the chart as one of the most frequently asked questions, we'd like to address this up front! For starters, don't be afraid to ask us to quote automated shades for you. It doesn't hurt to get a quote, and you'll probably be surprised at how affordable they can be. And, what you should be asking is, "Can I afford NOT to get automated shades?"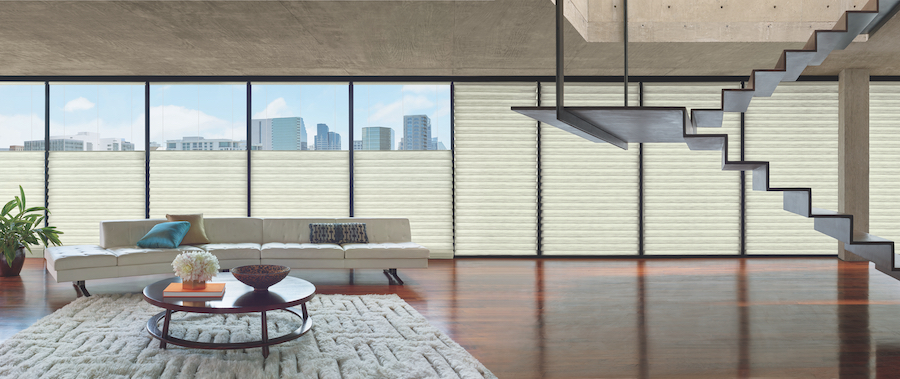 The peace of mind you get from instant security and privacy is invaluable. The energy efficiency brings down energy bills, saving money in the long run. Just announced–rechargeable batteries are going to be the future of motorization! The comfort and ideal atmosphere in your home is something you deserve to live with, not without.
It's Worth the Call.
You won't be disappointed with the experience you receive from our team at California Window Fashions. From the initial phone call, to settling in with your newly installed, programmed to fit your life shades, it's an experience like no other. We love styling homes with beautiful window treatments. But, more than that, we love changing the lives of our customers, one home at a time. Reach out for your FREE consultation today.