In the window covering industry, there are 9 different types of window treatments to choose from. But, which covering is the best fit for your home? Today, we will uncover the design specs and function of each product to get a better idea of what treatment is right for you and your home.
The 9 Types of Window Treatments
In basic terms, window treatments are used to protect your home. Whether they protect your privacy, your comfort or your energy bills it's important to choose the right product. Here are the categories.
Roller Shades
Roman Shades
Draperies
Sheer Shades
Window Blinds
Vertical Window Coverings
Woven Shades
Plantation Shutters
Honeycomb Shades
Keep in mind, some of these categories can be combined to create a treatment resulting in dual function.
Roller Shades
First, the roller shades is a very common type of window treatment, it's been around for decades. It functions very simply and that is why homeowners love it! Adding upgrades to the roller will make it look more contemporary and come alive!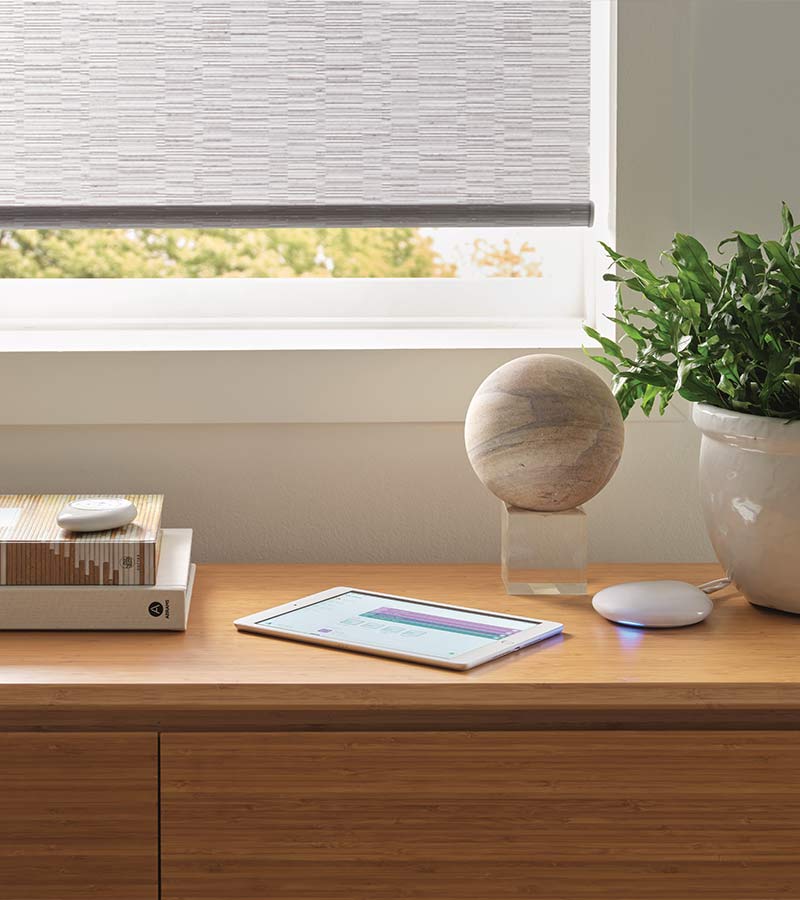 Roman Shades
The Romans used these shades to protect their homes from the heat, so why shouldn't you? This fabric shade choice has literally been around for centuries and its simple cascading design is still popular. Now, with modern features such as patterned fabrics and varying folds-romans still offer privacy, light control and energy savings.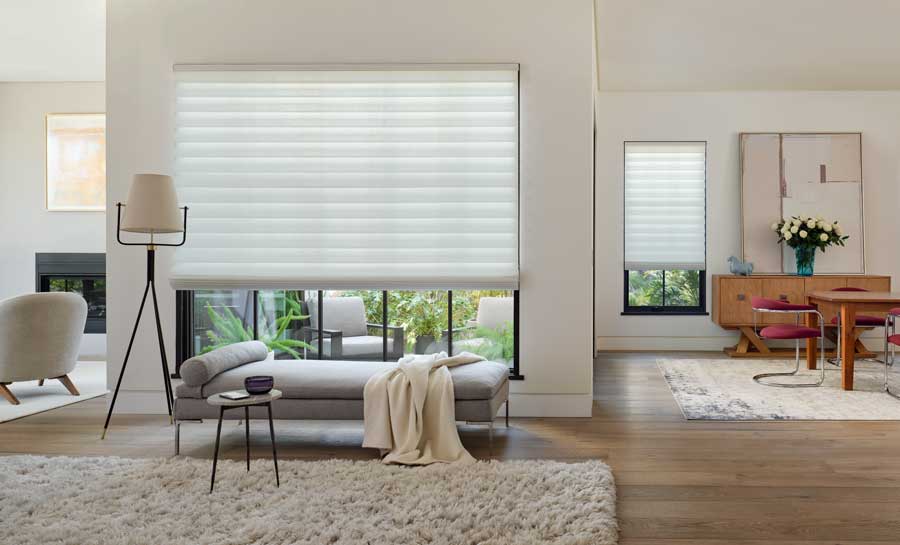 Draperies
Allowing convenient access to the window or complete privacy this flexible type of window treatment has evolved over time. Draperies provide different levels of light control simply by choosing the right materials for the job. Opaque draperies can darken a room while sheer drapes reduce the effects of harsh sunlight. Use simple panels to frame your windows for an upgraded designer look.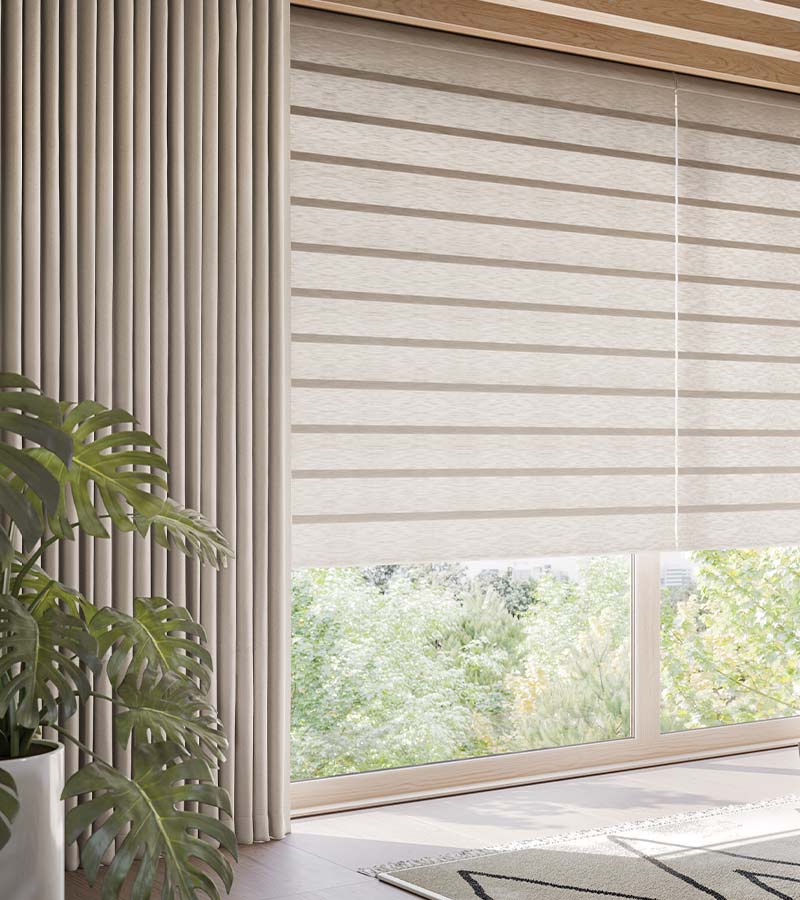 Sheer Shades
If it's a soft, filtered light your room needs, sheer shades are the way to go. Their solid vanes allow you to adjust the atmosphere too! Enjoy the view in the morning, block it out at dinner time.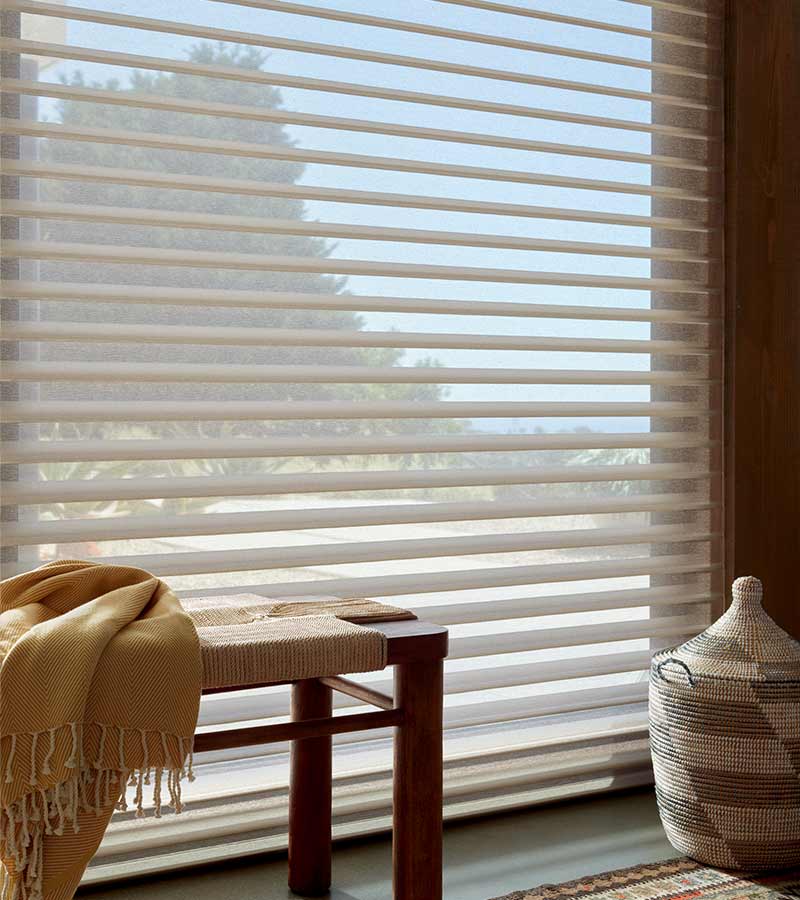 Window Blinds
Blinds are one of the most common types of window treatments because they are available in a large variety of colors, sizes and materials. All blinds offer basic needs such as light control and privacy, but can also improve the look of your home!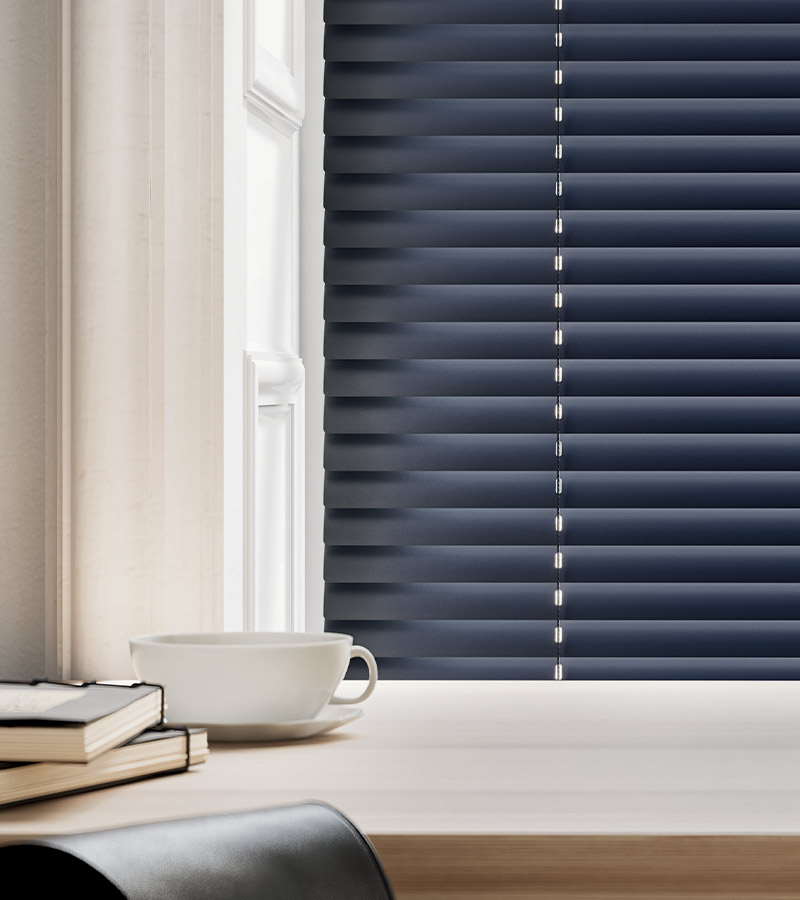 Vertical Coverings
Many homeowners choose vertical blinds for their large windows and sliding glass doors. They are available in a range of materials and their slats allow for convenient adjustments so you can control the light and add privacy.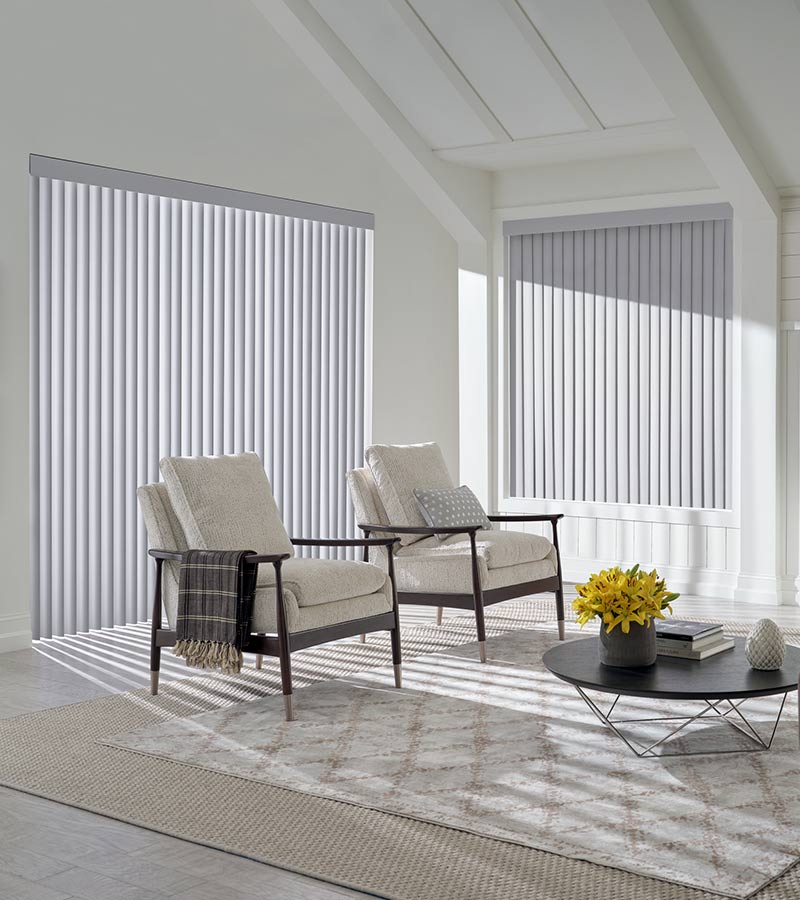 Remember, vertical shades open sideways mimicking the sliding glass doors they cover for ease of function. Vertical shades also come in a variety of choices including woven fabrics, patterned materials and cellular materials. With shades you have solutions for room darkening, energy savings and automation.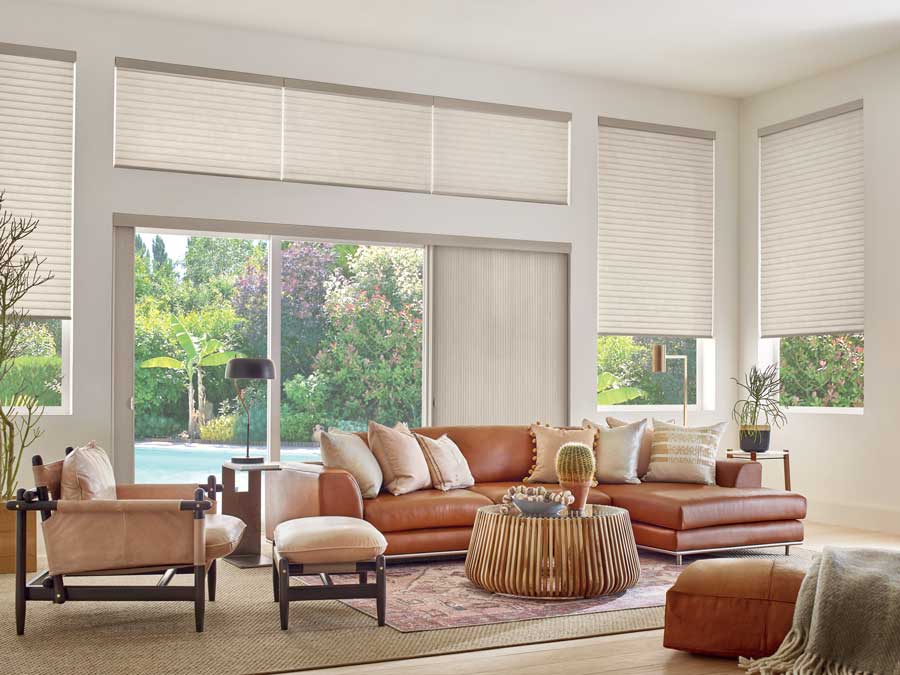 Woven Wood Shades
This collection of window coverings adds style to any home. Crafted from natural elements such as bamboo, woods and grasses they elevate the look of your home at the window.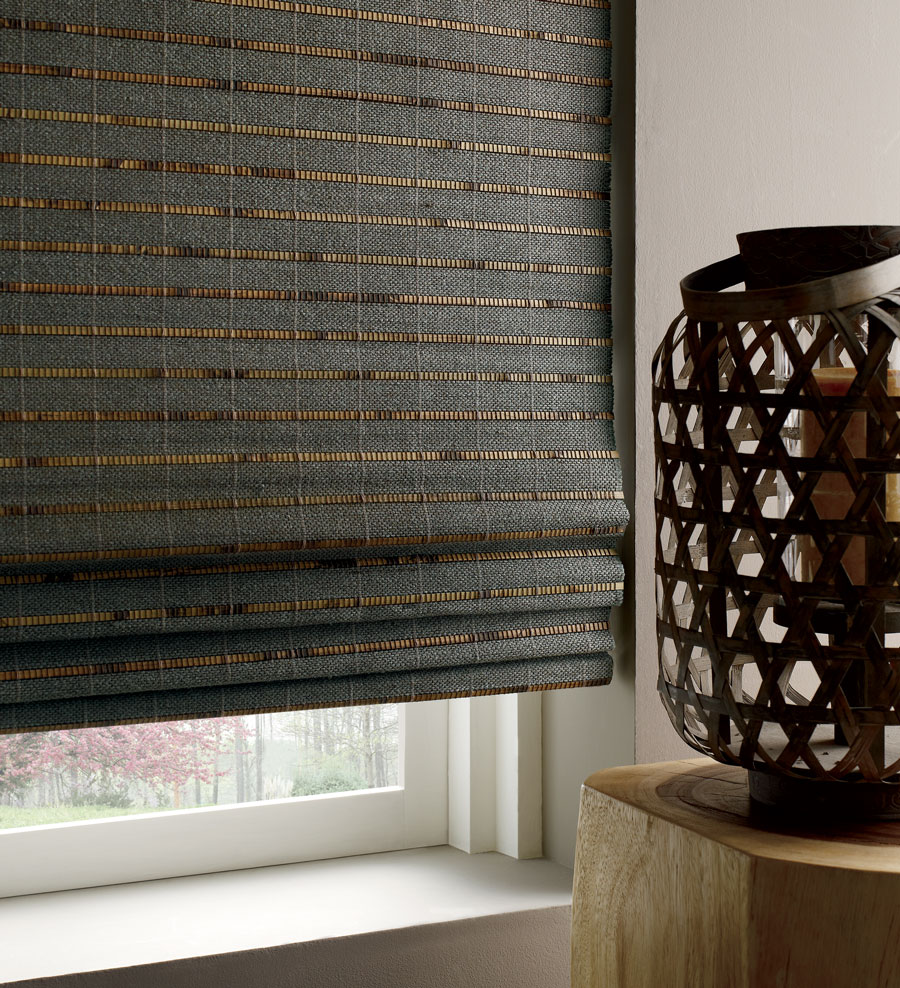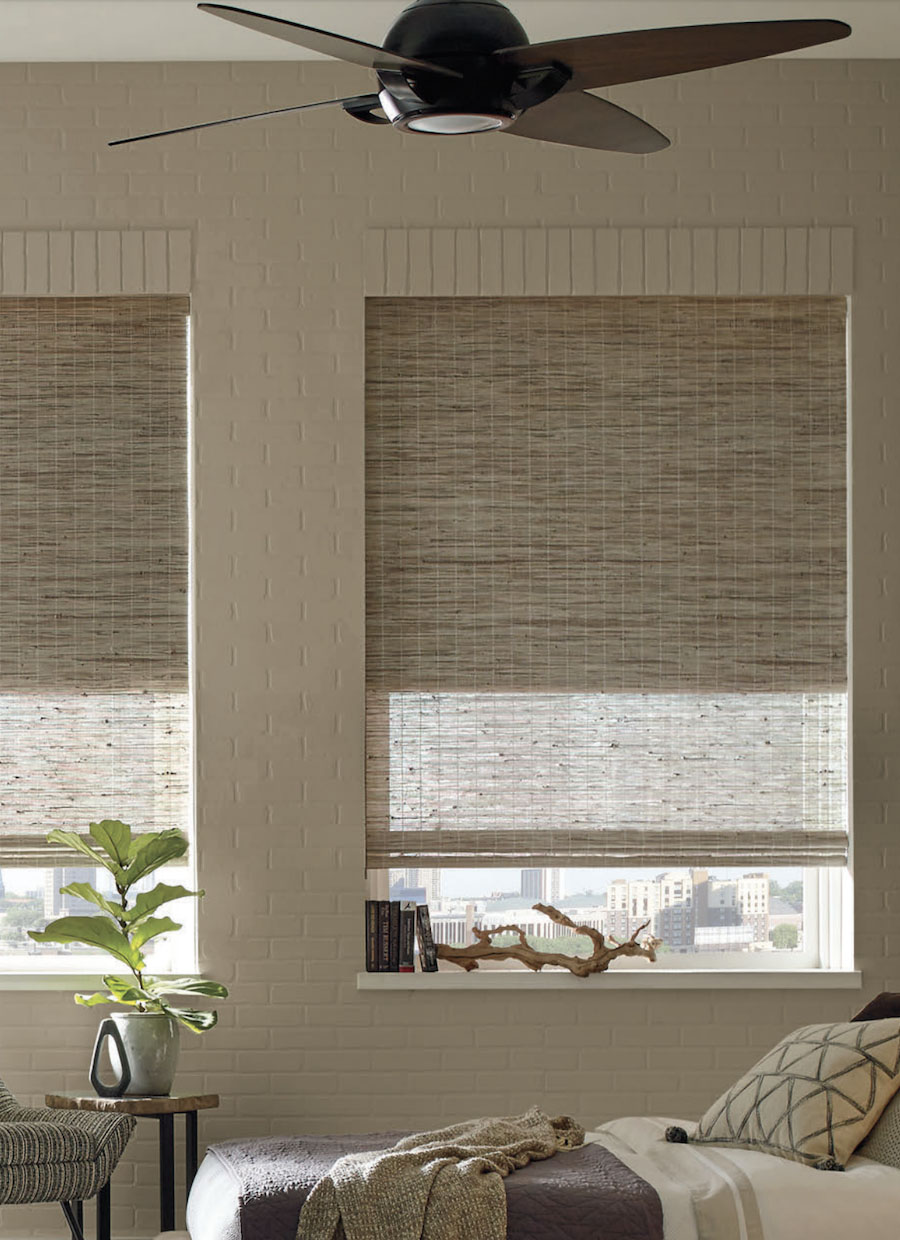 Shutters
If you prefer a classic look to coordinate the style of your home, shutters are an incredible option. Choose from wood or vinyl and enjoy innovative features such as hidden tilt. This feature allows an uncompromised view to the outdoors. The Palm Beach™ line offers motorized tilt of the louvers for a truly custom experience.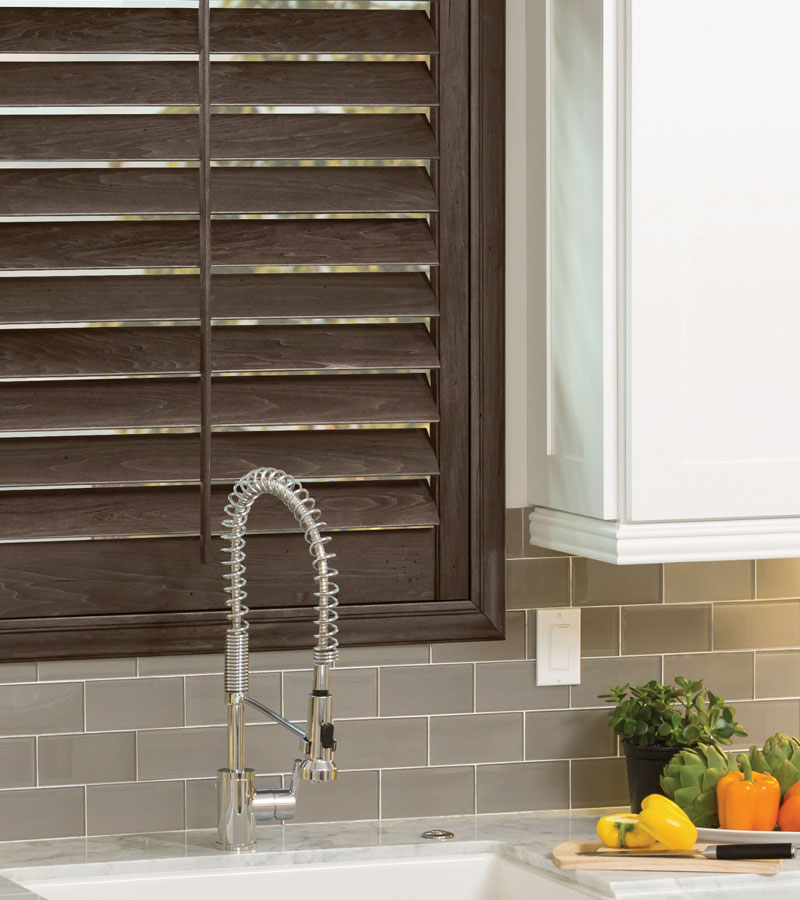 Honeycomb Shades
Honeycomb shades, aka, cellular shades, feature a honeycomb-shaped cellular design. This innovative product traps air in between materials, resulting in incredible energy savings.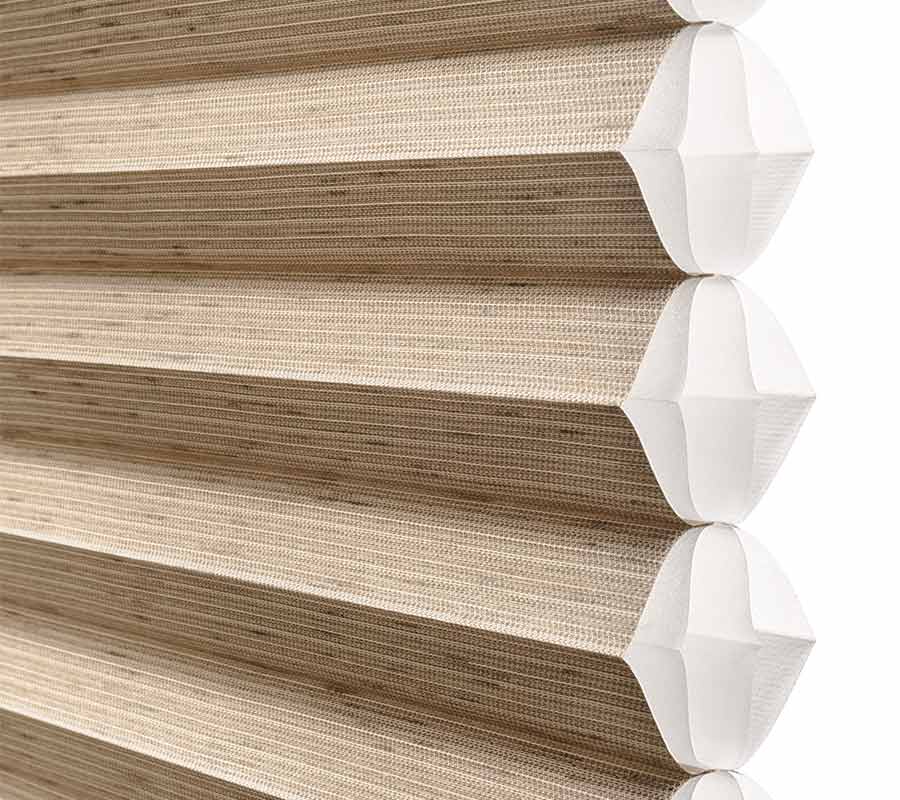 In addition, honeycomb blinds offer uniform pleats that bring an organized look to all your windows. Simply choose the color and texture and start enjoying the benefits of this award-winning window covering product.
At California Window Fashions, it's our greatest pleasure to help you choose the best window products for your home. With 9 types of window treatments, it's often difficult to know which product is right for you. Our team can help by showing you each product at our showroom. Better yet, we can come to your home for a FREE consultation. Partner with us in the process of designing the window coverings for your home.