It's common to know what direction your home faces, but have you thought about how it affects your windows? It's important to ensure there is balanced light throughout your home. The sun's movement has a huge impact on how light exists in each room. East and West facing windows are easy ones because of how the sun rises and sets, but what about other directions or even a combination? It's time we shine some light on some solutions to create the perfect atmosphere.
EAST
The sun rises in the East, bringing with it morning light. Either you enjoy the AM sunshine spilling into your home, or it's more of a nuisance. If this happens in your bedroom it probably means earlier than anticipated wake up calls. This can be fixed with blackout or room darkening shades.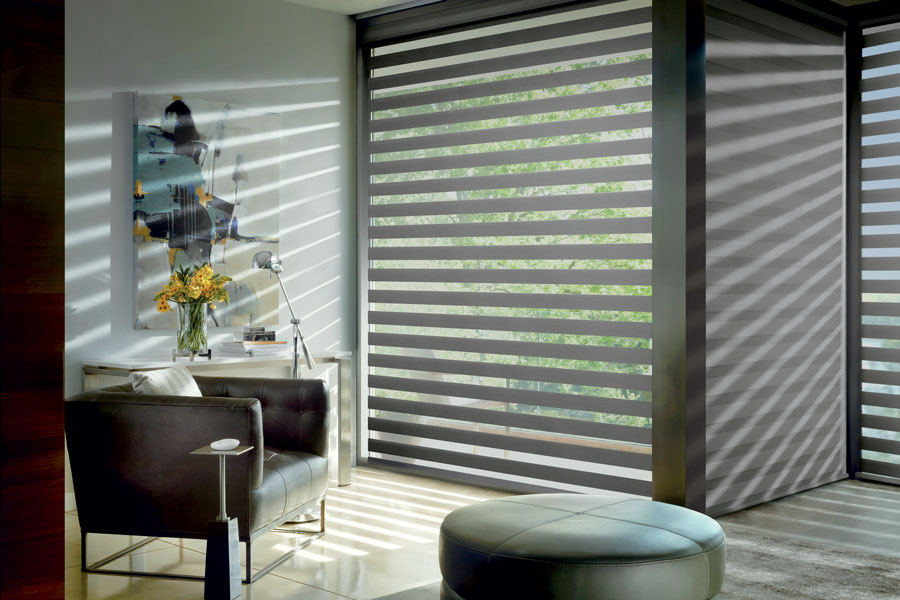 If it's not the bedroom, and the idea of complete darkness doesn't work, try light filtering shades. These will achieve balanced light without blocking it out completely. The light and glare will easily be diffused.
WEST
If your bedroom windows are west facing, you know waking up isn't as abrupt. However, as the day goes on, the sun certainly makes its presence known. Temperatures drastically increase with the light becoming more intense as it peaks. As the sun makes its way down to set, it can cause blinding, hot rays, disrupting your afternoon and dinner plans.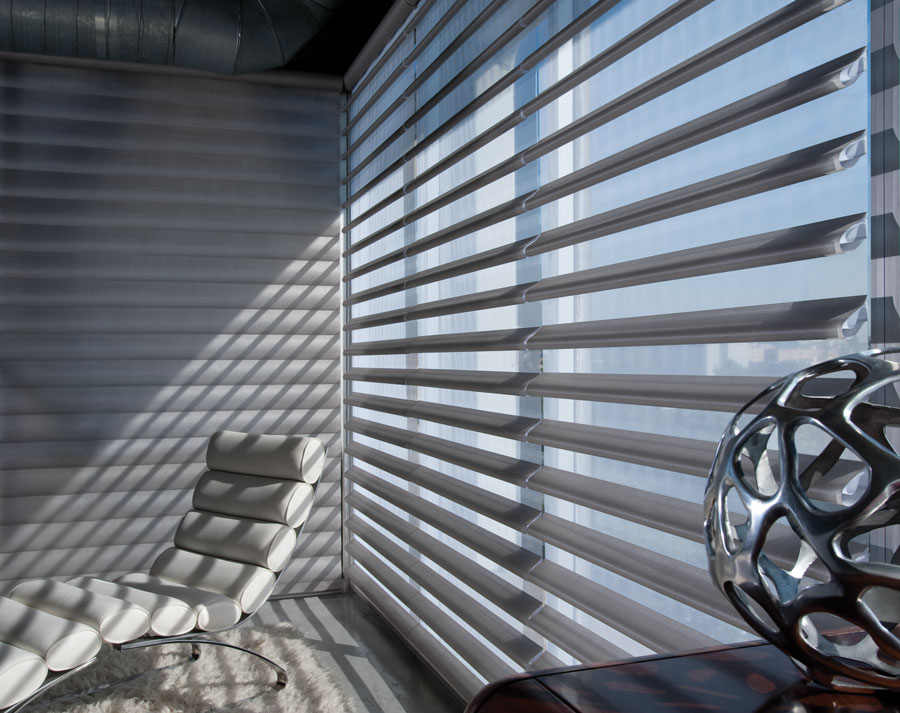 To achieve balanced light from the afternoon sun, try smart shades. Smart shades are a great tool for West facing windows. You're able to make custom settings to match your schedule with the sun's.
SOUTH
South facing windows are known to receive constant sunshine. The morning sunshine fills your home with warmth and soft light. But, by the time the afternoon arrives, it can be just too much.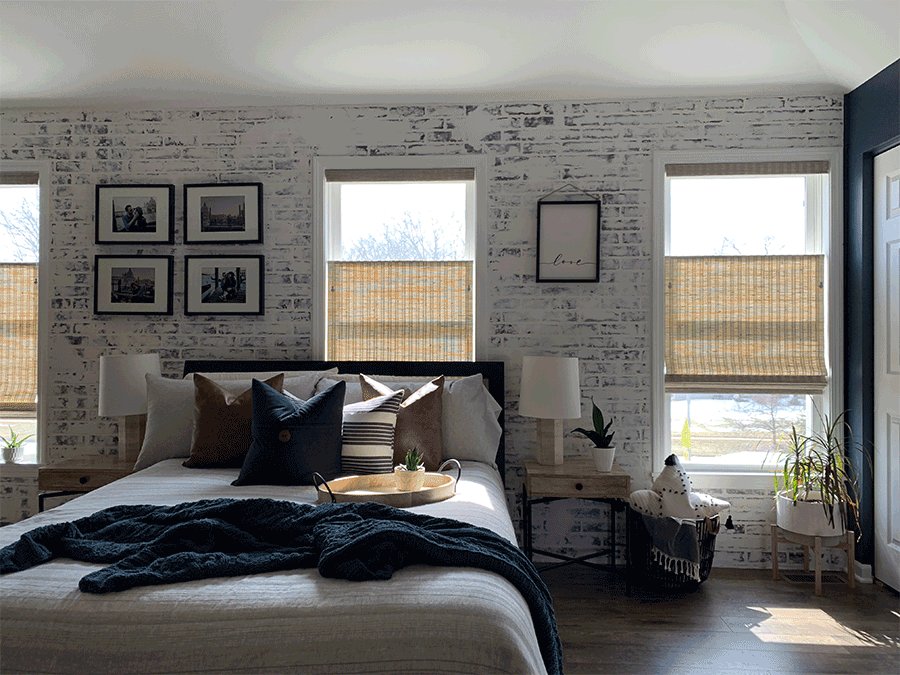 Because the light and warmth are constant, the best solution is the top down bottom up feature. These shades let light in, but the intense light & heat from the sun rays are kept at bay.
NORTH
North windows are not too hot, not too cold, and always have light available. So what's their issue? Glare!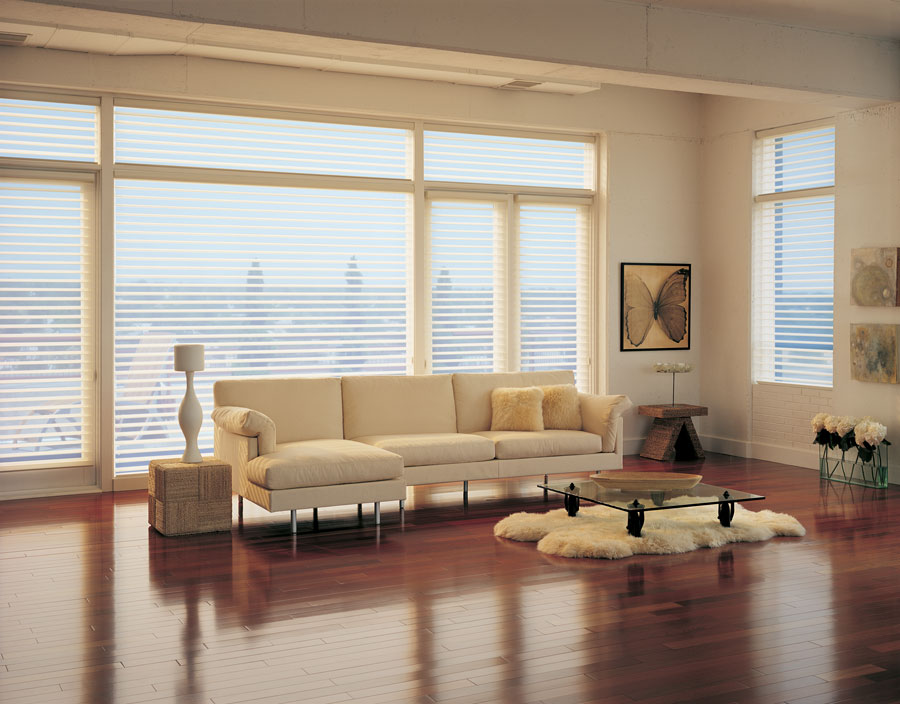 These windows bring in an unending amount of glare–you'll find yourself wishing for a way to soften the atmosphere. With that glare comes UV rays, harming your interiors in an ever-so-subtle way. Sheer shades are often best for these spaces. Light enters the space but it's a glowing, welcome light. And, with sheer shades, your interiors are protected from UV rays.
Combination Windows
What about rooms that have multiple windows that face different directions? No problem!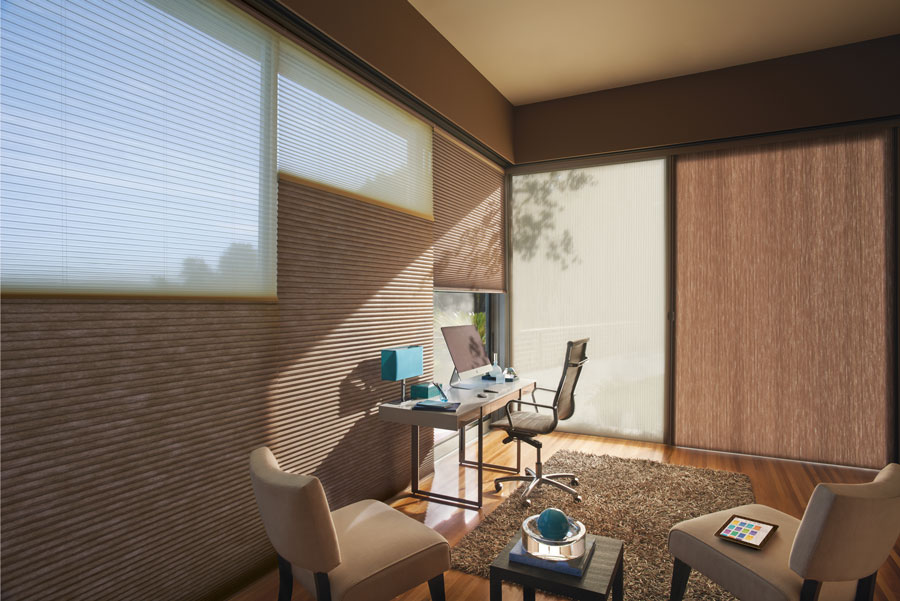 Dual shades are great for dual purpose. They allow for a large range of light control from filtering to blackout. The light filtering portion may be in place all day long for a softened environment. When light comes in strong from one direction, the secondary shades on those windows can be dropped into place, blocking out the sun. Dual shades mean balanced light throughout.
Achieve Balanced Light
Identifying where the light is coming from can help you understand the best solutions for your home. The team at California Window Fashions wants to help guide you in the right direction. Contact us today for a free consultation.