Oftentimes, the largest windows in the home are what draws people in. Not only do they offer views of the landscape you work so hard on, but also let the natural light flow in to make the space cozy and bright. While there are mostly perks to large windows, there are a few pesky things that can come along with them. Having the right window treatments for your space will leave you reaping all of the benefits and forgetting any of the negatives in the past.
Outdoor Views with Pirouette Shades
Pirouette shades are one of the sheer shade options that we offer. The sheerness allows you to enjoy the view while also filtering the light that is coming in. This helps to reduce glare and harsh UV rays that can be pestering during the bright afternoon hours. When it comes to Pirouette shades you can roll them all the way up, use the light filtering portion, or close the solid vanes when you want even more natural light control.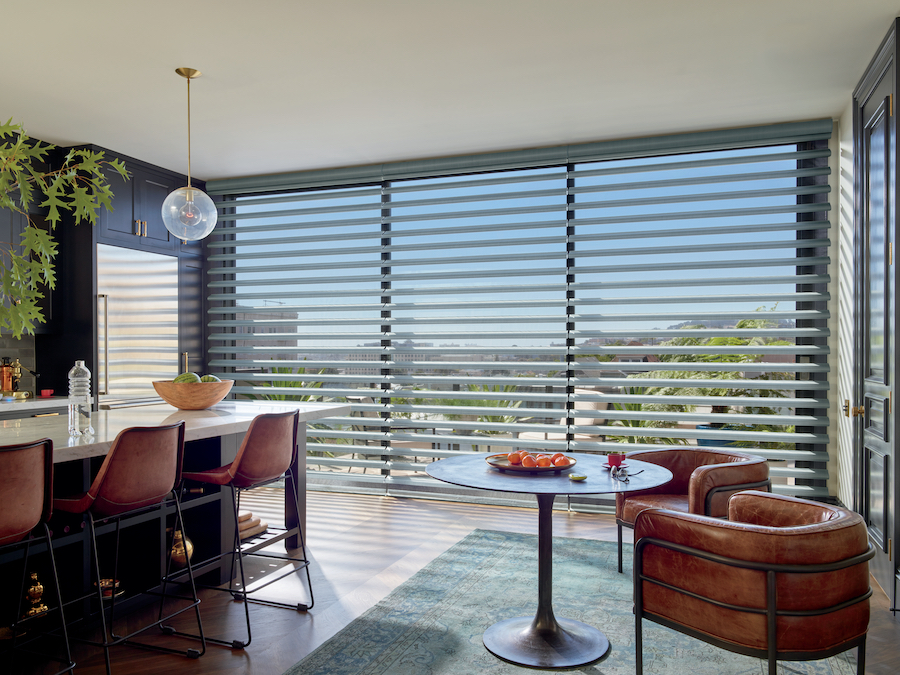 Having the shades that allow you to keep the room comfortable no matter what angle the sun is peering in will allow you to use this space in your home more and more. Plus the high end feel of them makes for a beautiful backdrop in any room.
Make Your Windows even More of a Focal Point with Designer Banded Shades
Adding shades to large windows can sometimes feel a bit heart wrenching. After all, it's hard to cover up those beautiful focal points! That is why we love to recommend Designer Banded Shades.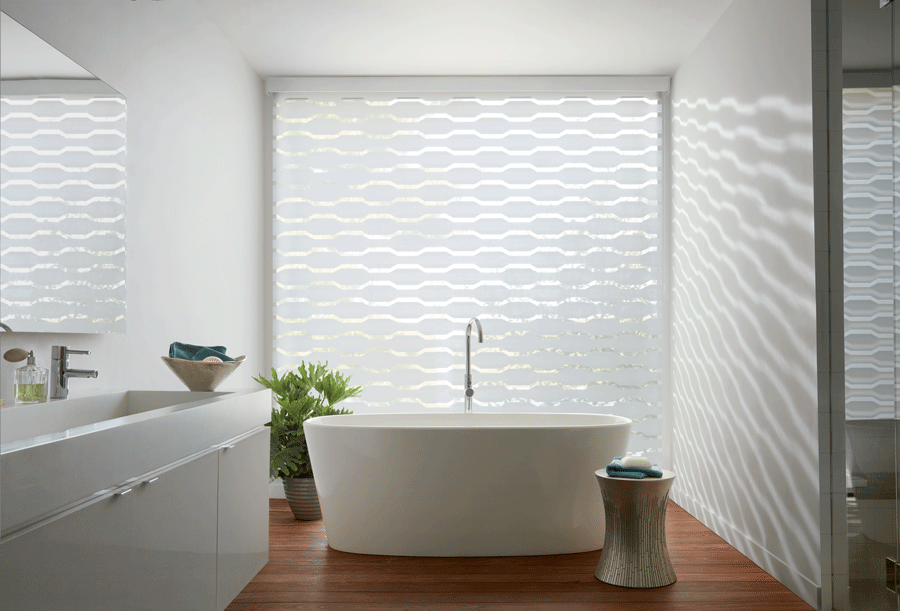 These stunning shades only add to the style and function of a room, and since they can roll all the way up to the top when not in use, they never block a lot of the window. When they are in use, you have the options of light filtering, partial view, or room darkening. Because of their different designs, they create a lovely backdrop in a room as well.
Automation with PowerView®
Even for your largest windows, we have the perfect solutions! One of the crowd favorites when it comes to solutions is PowerView® Automation. Adding different smart home products throughout your home is one way to simplify routines, energy efficiency, and more… your shades can be part of that!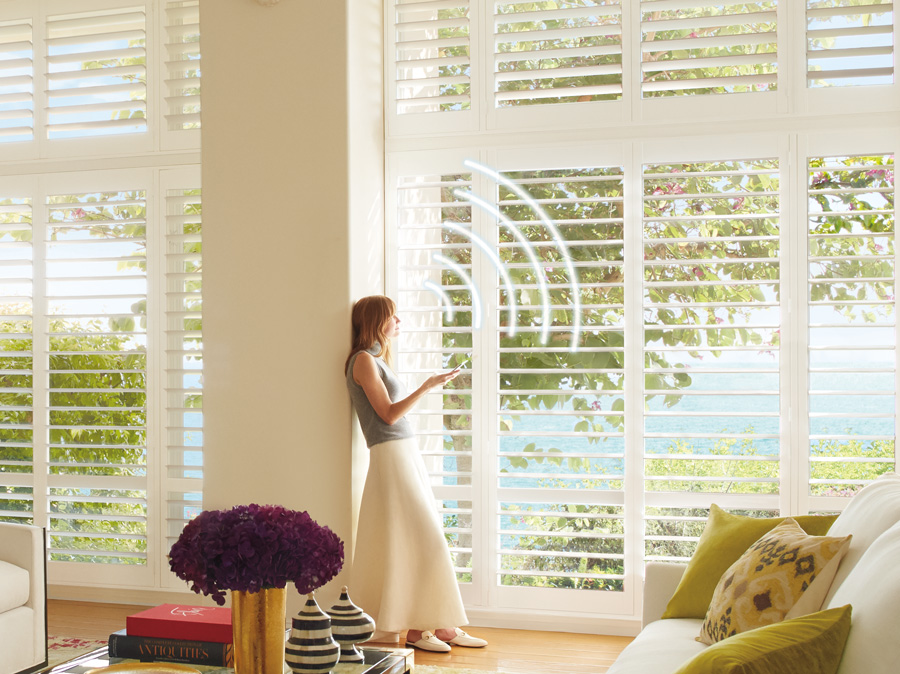 Automated shades take away any of the hassle that may be associated with adjusting shades on even the largest windows. When windows are behind furniture, large, or plentiful, it can be tricky to open and close all the shades necessary to keep your home as comfortable as possible. Smart shades have many benefits and different ways they can be used:
Voice activated
Allow you to create a schedule
Pairs with any smart home system
Simple to make adjustments with your smart phone
Comes with a remote
Your Largest Windows can be Beautiful AND Easy
Your largest windows no longer have to seem like an upkeep task around the house. With the perfect solutions you will find more energy efficiency, privacy, light control and more on windows of all sizes.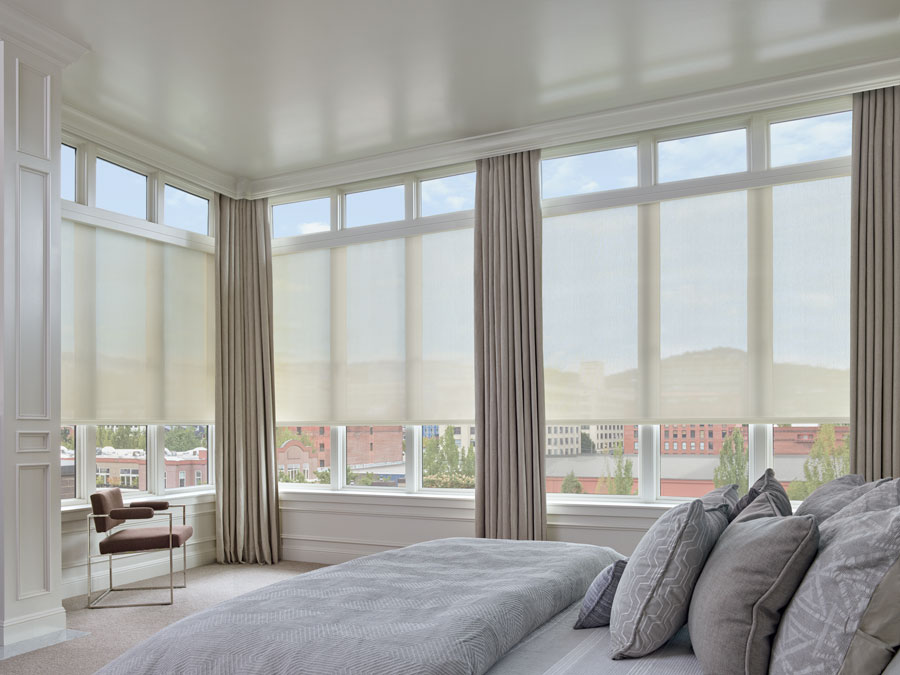 Contact our team here at California Window Fashions to get started today with your FREE consultation.