Whether you're contemplating a bathroom remodel or seeking to enhance its style, we have an abundance of inspiration for you! Explore ideas, ranging from quick weekend updates for the smaller details, to elaborate custom accents that may necessitate professional assistance. Let's dive into the trending features of bathroom design that are becoming super popular. 
Dazzling Lighting 
Get ready to amp up the fun with beautiful light fixtures, sconces, and chandeliers that transform the vibe in any room! Think about introducing stunning lighting to your bathroom to give it a fresh look. Picture this: A chandelier gracefully hanging over the tub, a mirror wall bathed in the perfect backlight, and stylish sconces flanking your mirrors.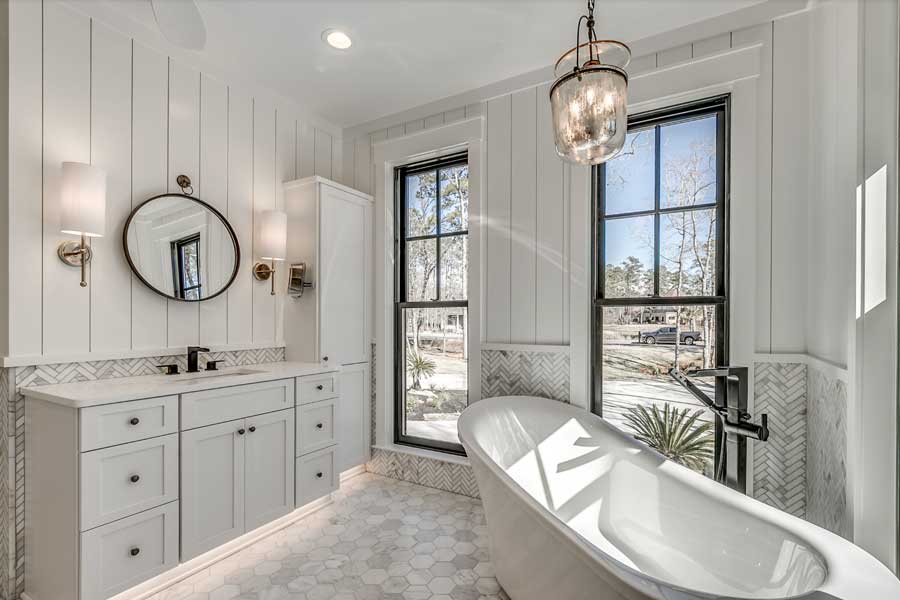 Accent the Walls 
When it comes to rocking an accent wall, there is no better place to put it than in your primary bathroom. Accent walls are one of the many bathroom design features that elevate the space and instantly make it feel luxurious. Explore this gallery of designer bathroom features and witness an array of eye-catching materials, from swirling marble to geometric shapes. There are unlimited possibilities.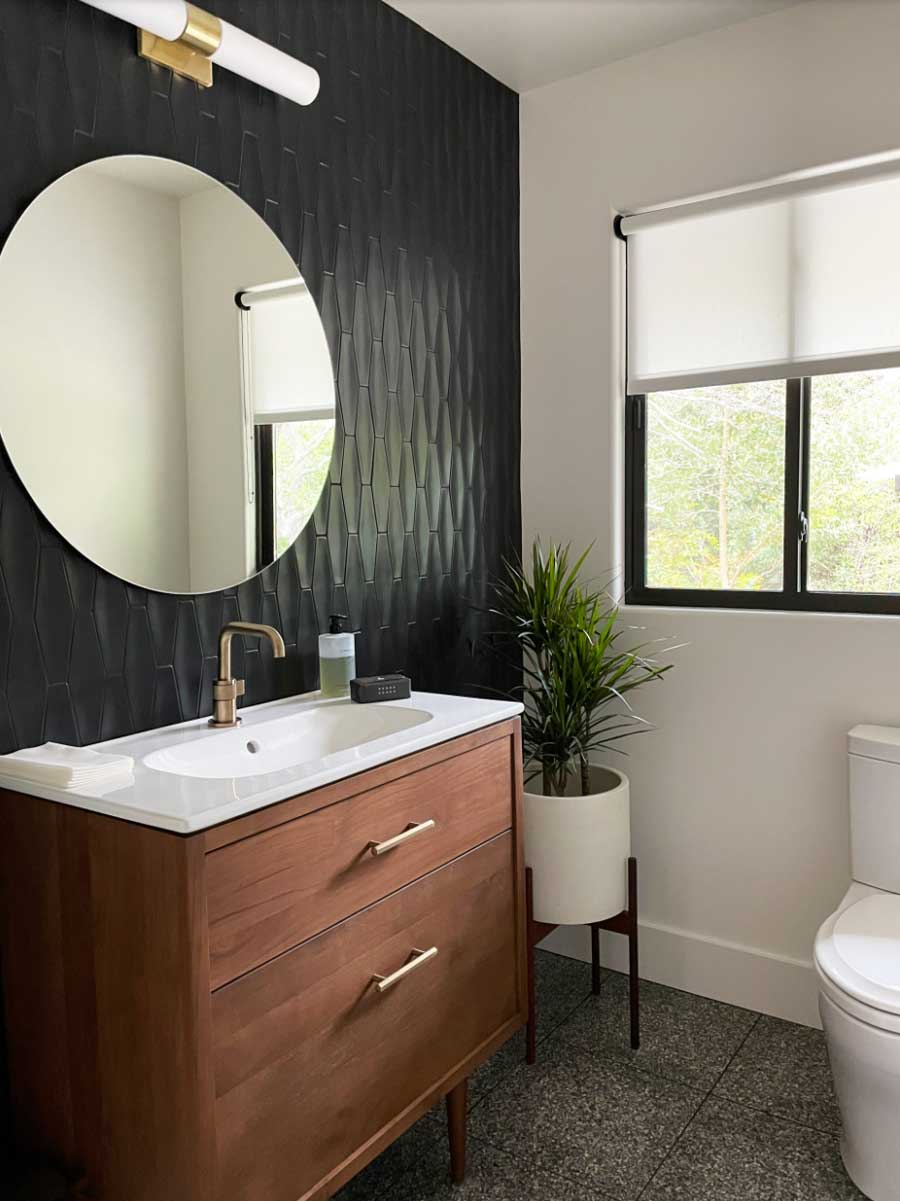 Storage Galore 
We are all looking for ways to infuse our style into our homes. However, do you know what is better than just a well-styled space? One that is not only beautiful but also serves a purpose. When it comes to the bathroom, the way to make the room functional is with storage! Imagine this: two bathrooms that effortlessly blend beauty and practicality. The vanity tower steals the spotlight, easily adding storage while keeping everything within arm's reach. An added benefit is that these towers can be decked out with built-in outlets, helping you keep your countertops free of clutter.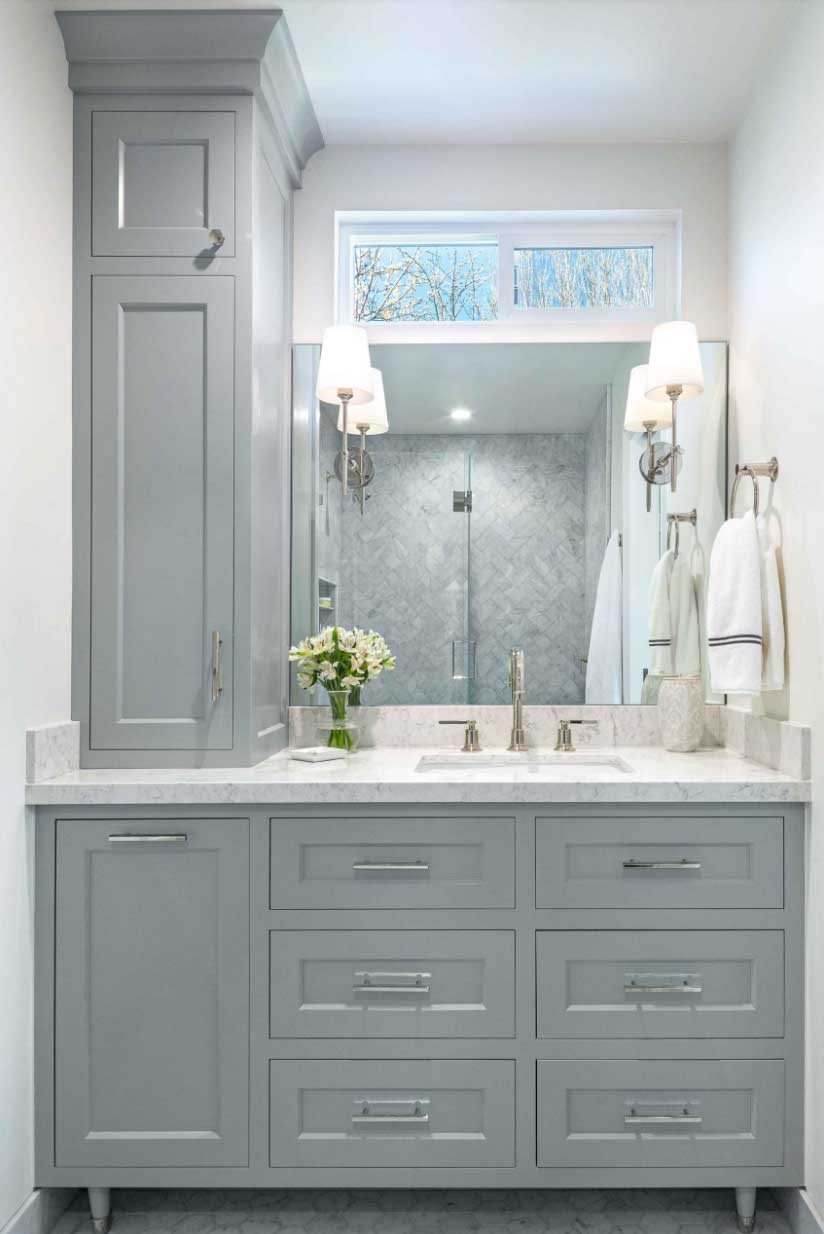 Embrace wall-built storage. It is perfect for upping your storage game. An added touch we love is that you can roll up towels to inject some personality and extra function.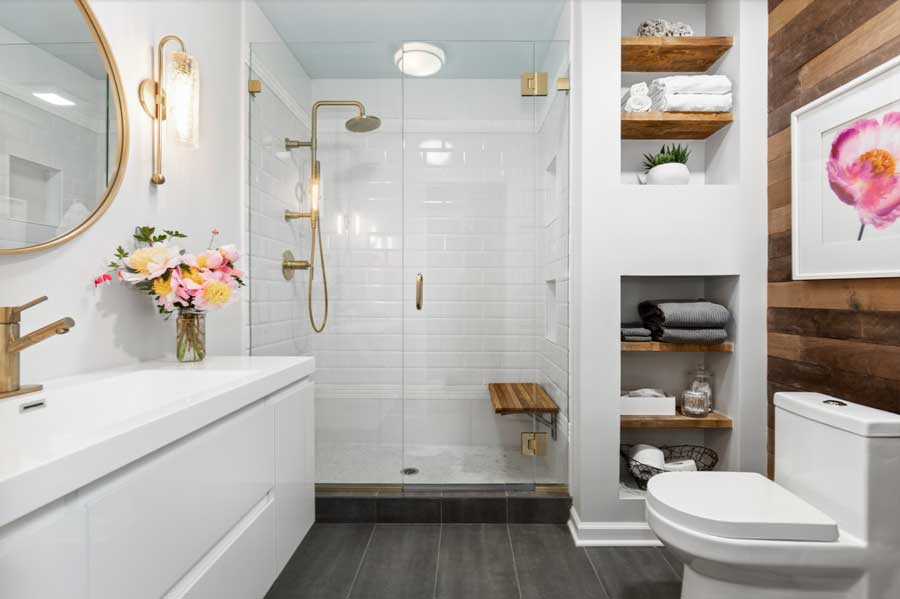 Vanity Vibes
Your vanity space is the ultimate canvas to showcase your one-of-a-kind style and personality. Lighting will help you achieve this. Pick bathroom design features that set the mood and elevate your look. Upgrade those basic wall-mounted mirrors to framed mirrors. Pick either a rectangular or round shape for it. Do you want a quick makeover? Hardware is a game-changer. Think brass or matte black for that high-design look. Now, let's talk color! Do you prefer the natural warmth of wood, or does a pop of color tickle your design fancy? Once you can answer these questions, you are well on your way to upgrading your vanity.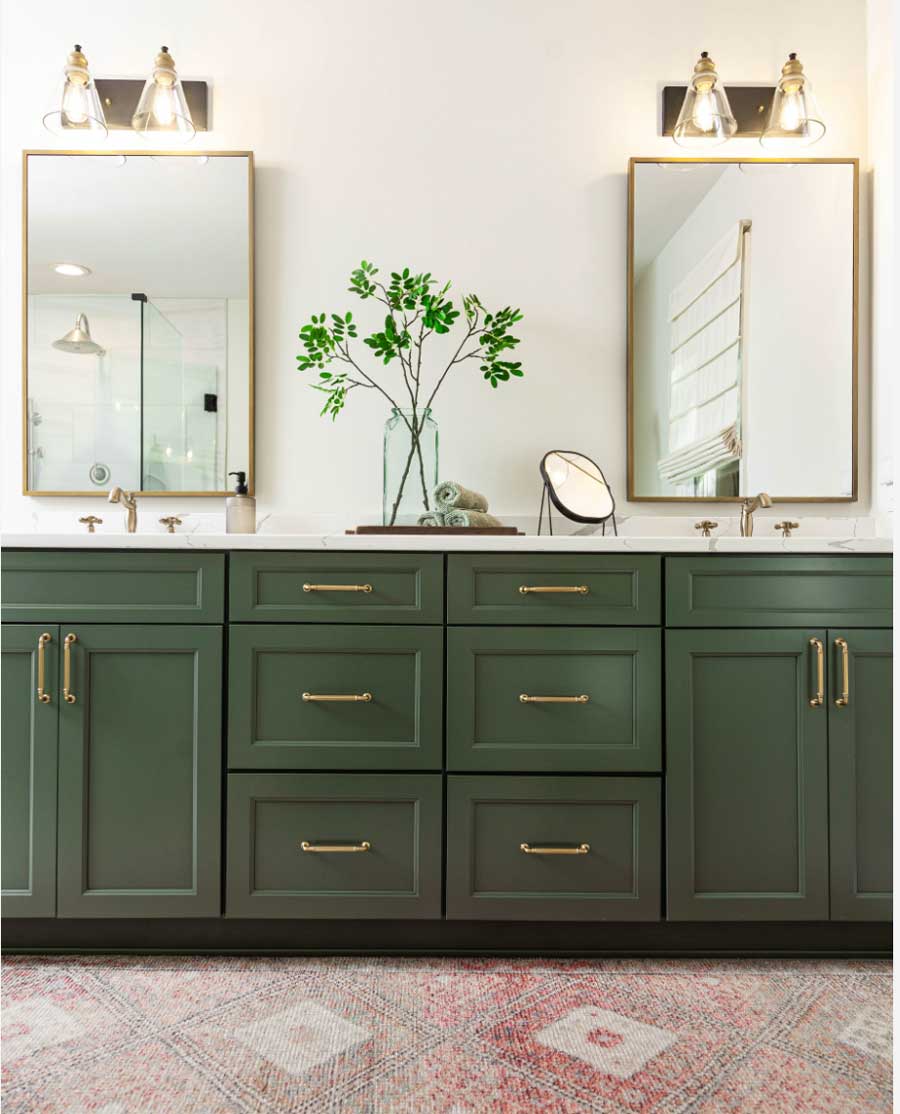 Window Treatments for the Bathroom 
Choosing the perfect bathroom window treatments can be trickier than you might think. You want the light to enter, but you also want privacy. The lighting needs to be bright. If it is too bright, it can be too much. There is also the struggle between enjoying the view and avoiding an unexpected draft! The big question: Which window treatments are ideal for the bathroom? 
Shutters
Shutters are an excellent option. They effortlessly marry light control and privacy. They can even handle the humidity that often comes with the bathroom. See more from the Palm Beach collection.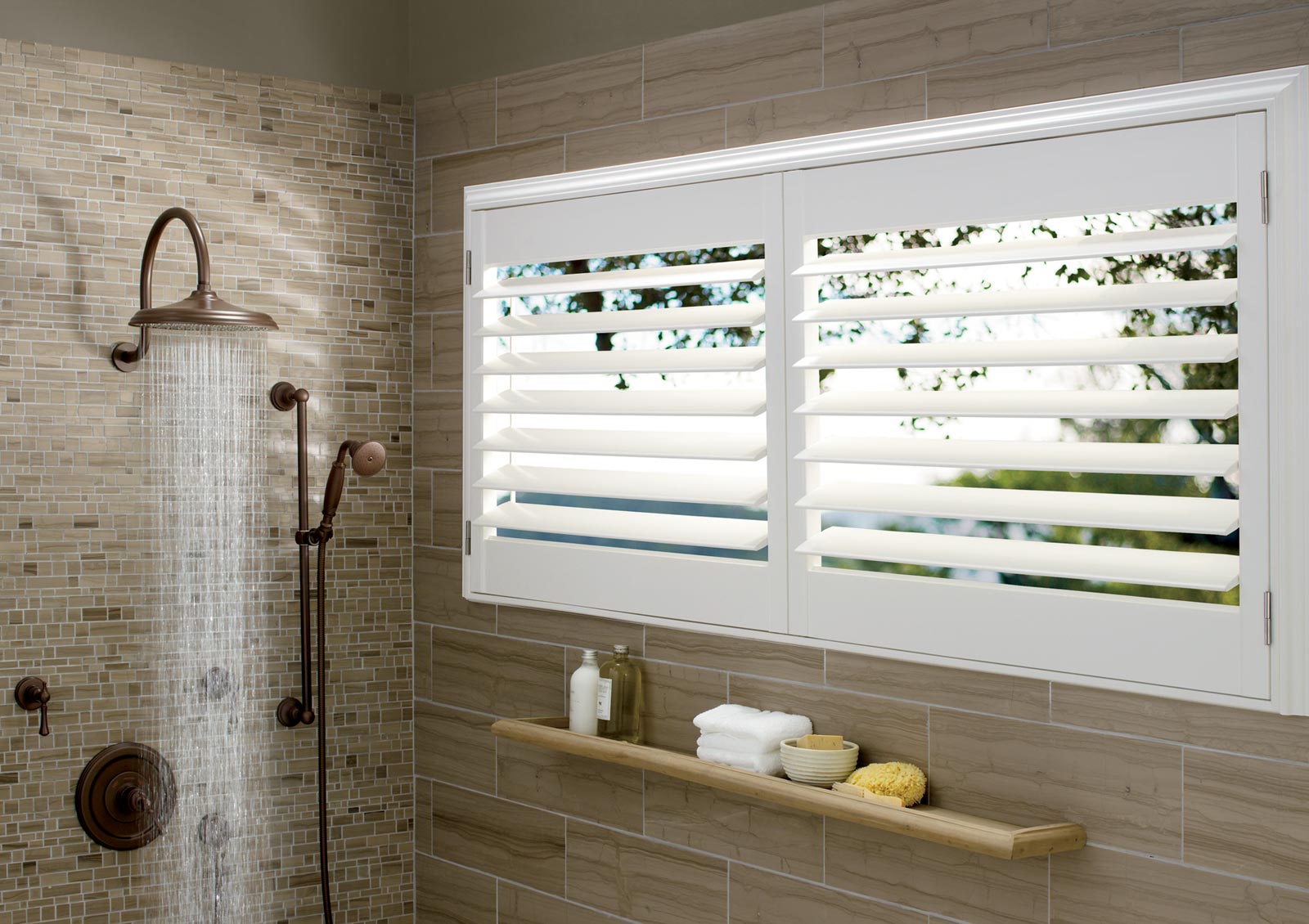 Solar Shades
Solar shades offer a wonderful view if you have floor-to-ceiling windows. Do you feel like you need more privacy? No worries. Just opt for dual shades. This allows you to adjust the view and privacy as needed. Discover more Solar Shades.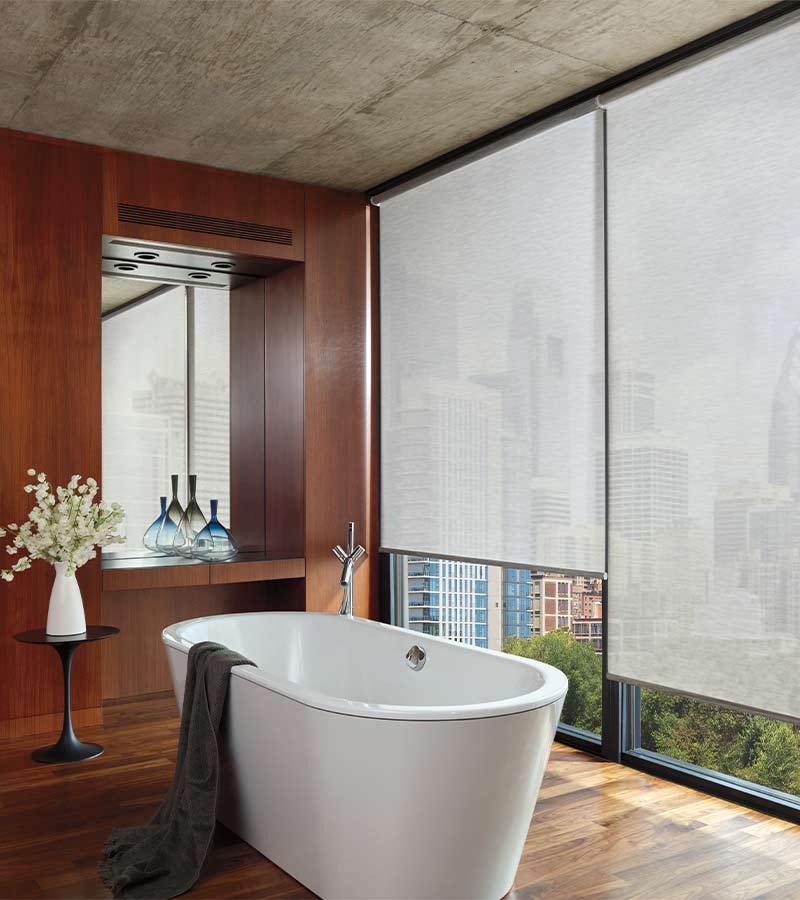 Roman Shades
The timeless allure of Roman shades has always been a popular choice for bathrooms. There are now roller shades that mimic the details of roman shades. However, they roll up and out of the way. Now, you can enjoy the view and the light when you desire. Discover Architectural Roller Shades.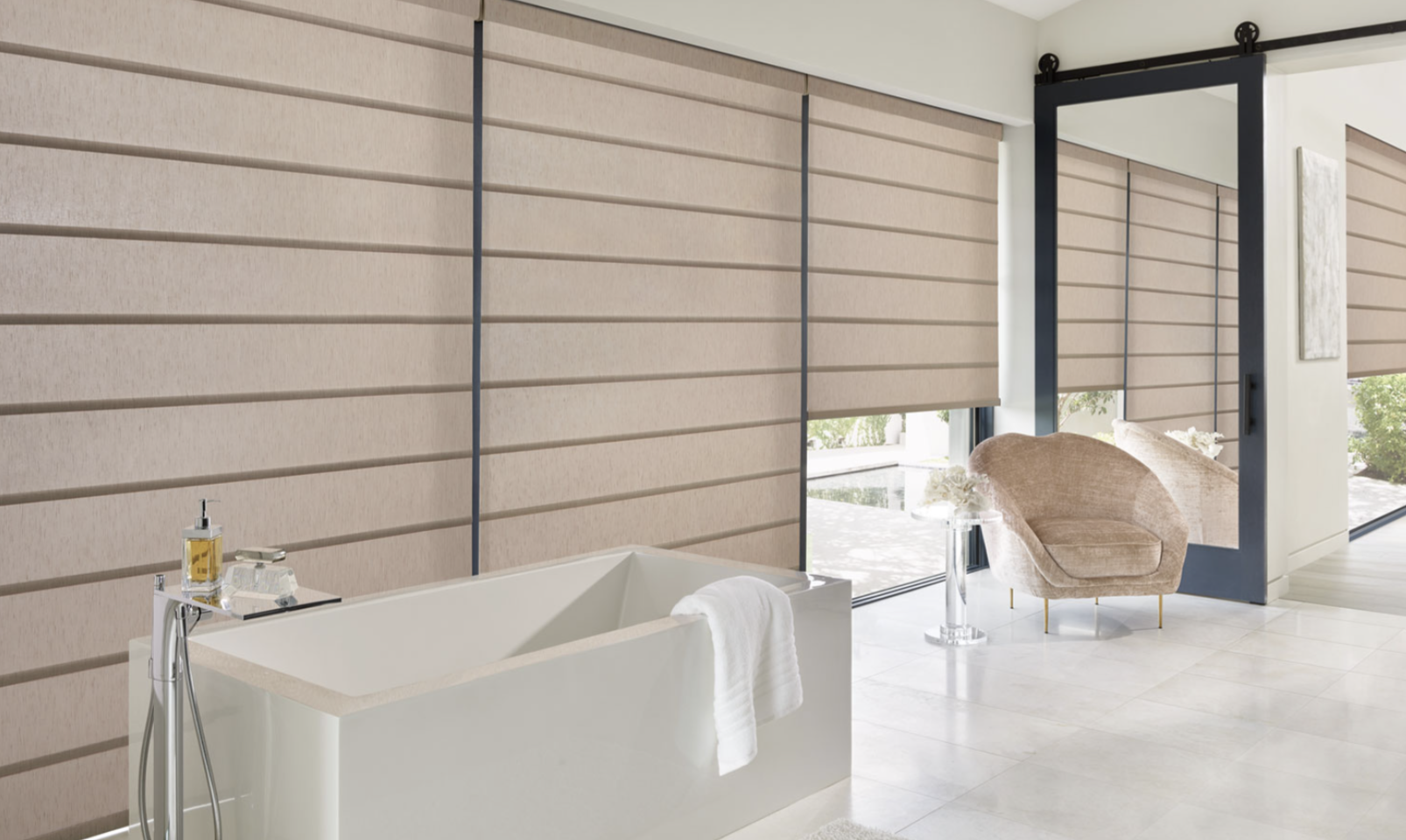 Top Down Bottom Up
The top down feature is very popular in California homes. We want the light and the sun, but we need the privacy in rooms like the bathroom. It's an ideal balance. Check out what's available with Top Down.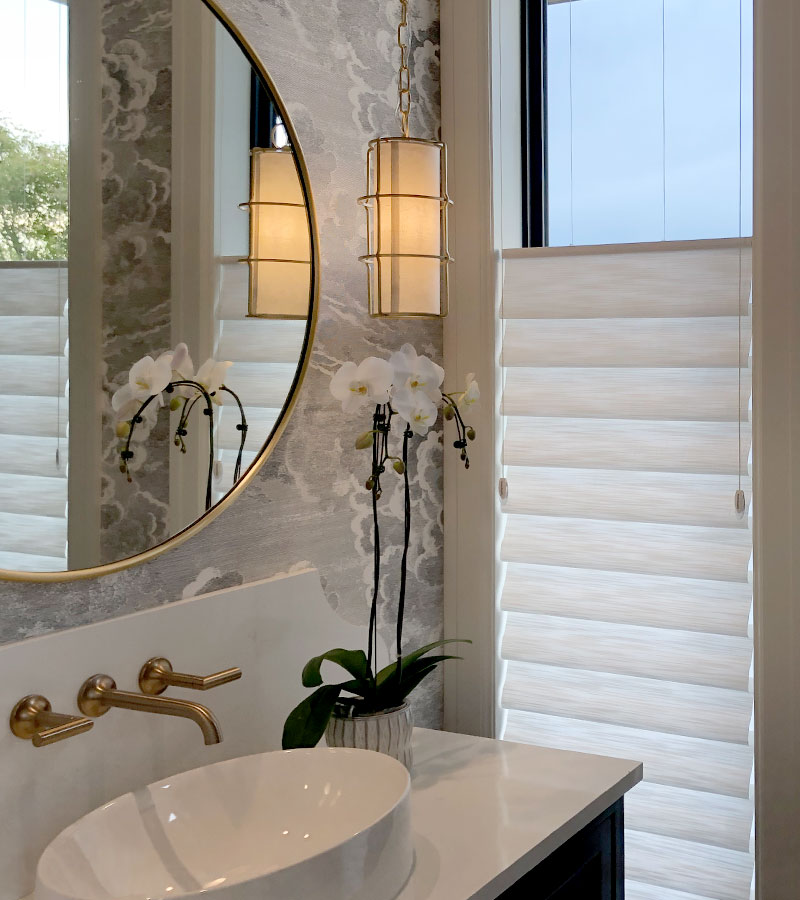 What Are You Loving? 
There are so many bathroom design features that you may be drawn to. As they range in beauty and style, nothing is more important than light control and privacy. Our team at California Window Fashions is here and ready to help you pick the perfect window treatments for your bathrooms. Contact our experts today to schedule a FREE consultation.