You'll want to see this! The newest innovation in the world of window coverings is Aura Illuminated Shades. When the shades are partially open or completely closed, you can create the atmosphere you desire. Don't rely on the weather outside to determine your mood. Take control of your environment with adjustable lighting straight from the window. Let's take a look.
Illuminated Shades: How do they Work?
This incredible new product functions like normal window coverings, only much better. To adjust the atmosphere in your home, simply activate the LED strip lighting. The reflective backing of the shades will illuminate from behind. Even the "color" and "temperature" of the light can be manipulated within a spectrum of colors. How cool is that?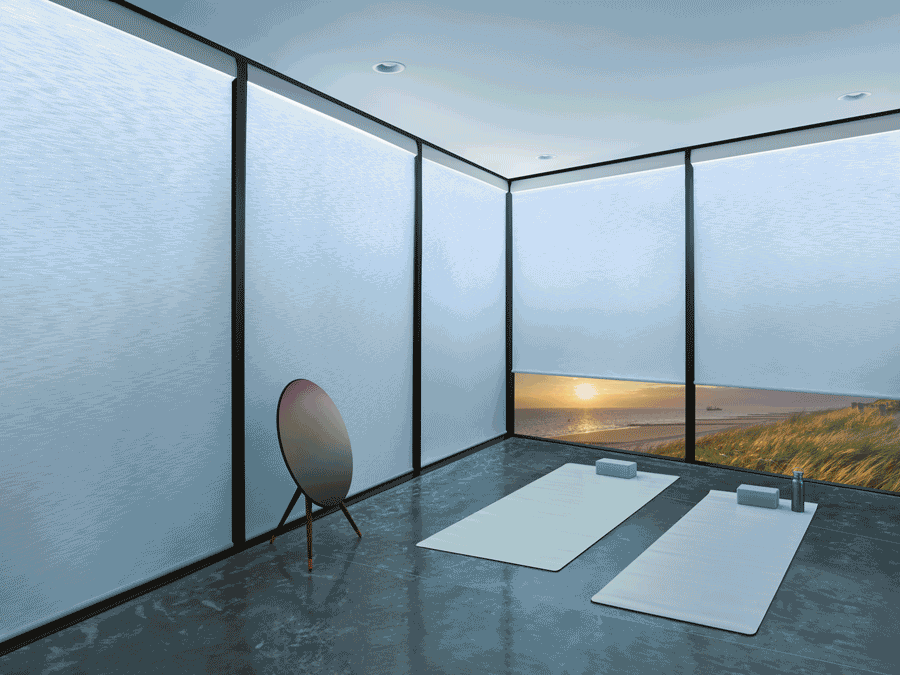 Morning Light…No Matter Whether the Sun Is Up Or Not!
The truth is, it's never easy waking up, especially when it's still dark outside. Set Aura Illuminated Shades to begin glowing when the alarm goes off. Wake up happily with the help of energizing bright light reminiscent of the mid-morning sun. Keep your shades drawn for privacy and still enjoy a revitalizing light source that gets you started in the morning.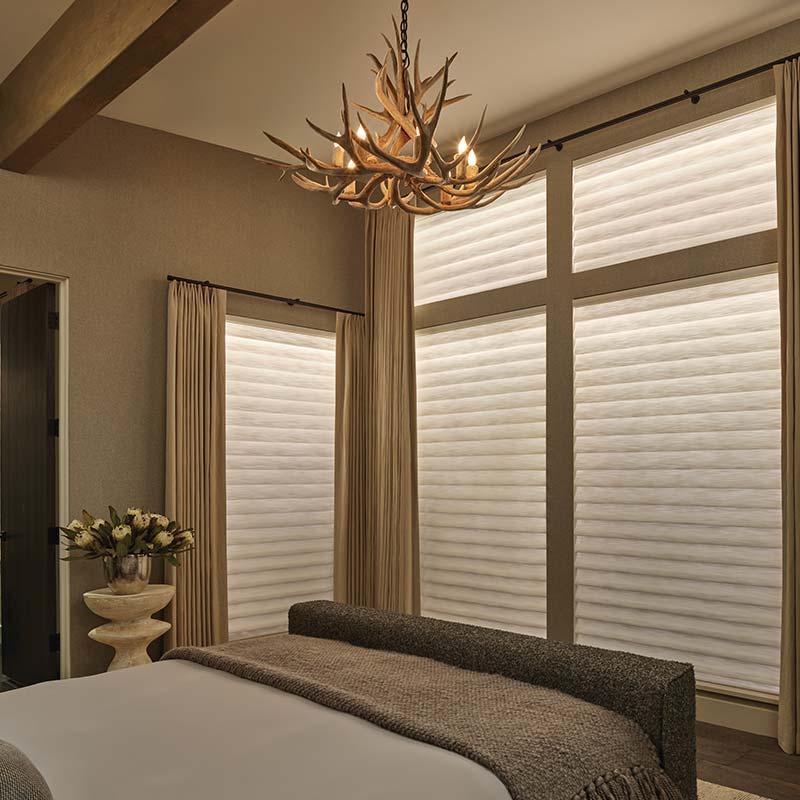 Customize the Light for Productivity
In addition, our needs can change over the course of the day. Imagine being able to control the color and temperature of the light source. This simple adjustment can make us more productive when we need to be. With Aura Illuminated Shades, begin the day with warm light, as you get moving and your energy increases, adjust to cool light–one that mimics a productive office space. Be at your best at any time of the day or night by customizing the lighting temperature.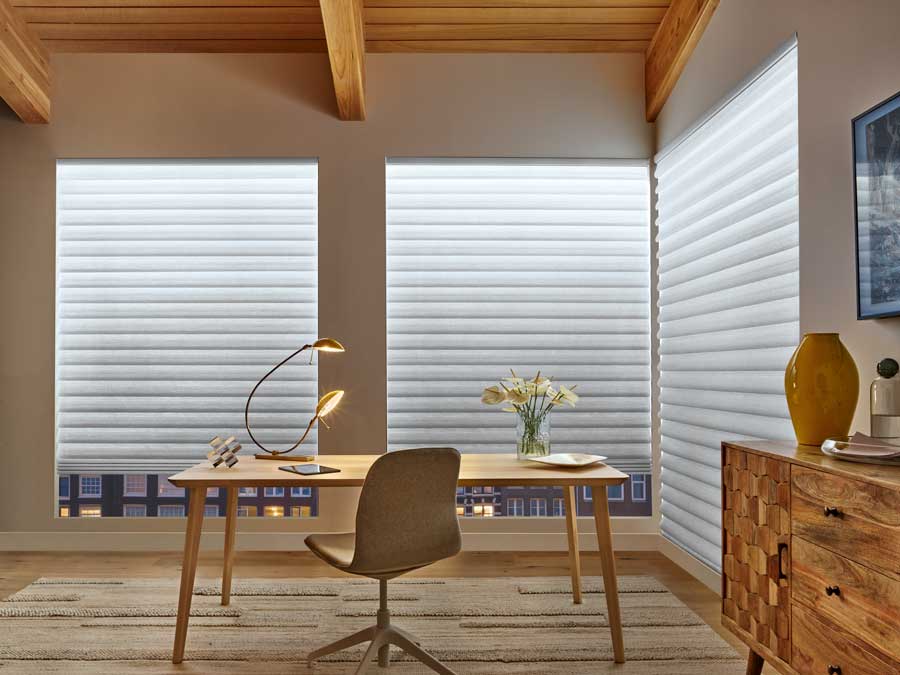 Dreary Days be Gone
Furthermore, it's hard to get motivated when the weather isn't cooperative. Gray, stormy skies will deplete your energy like nothing else. But, the day goes on, and there's still work to be done. Aura Illuminated Shades solve the problem. Make your windows glow with mood-altering light, it's the perfect way to adjust how you're feeling.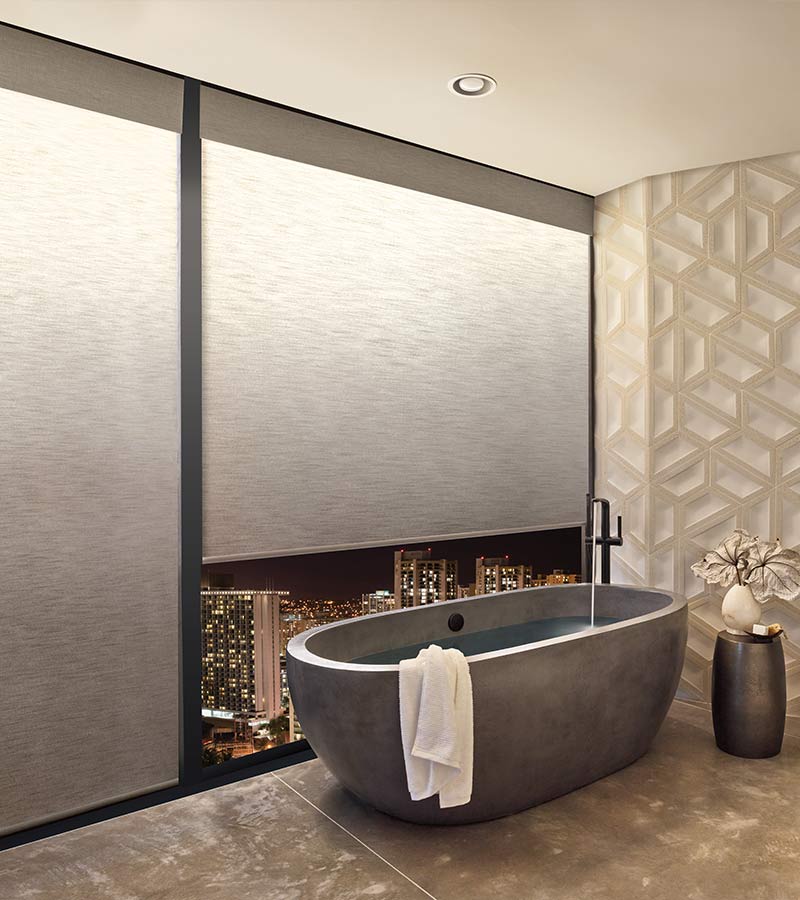 Set the Mood with Aura Illuminated Shades
In the end, for an incredibly custom atmosphere, Aura Illuminated Shades are available in three collections. Select from Vignette Modern Roman Shades, Designer Roller Shades and Sonnette Cellular Roller Shades–all available with this groundbreaking feature. Get in touch with our team for a FREE in-home consultation. The ultimate experience is waiting for those who want privacy and incredible light control instantly at the window.