Corner windows can really be a struggle! Blazing sunlight comes from not just one direction, but multiple. So how can we remedy this situation and make your windows look great in the process? Here are some things you should know when addressing tricky corner windows…  
Call the Experts
Today, with the cost of everything skyrocketing, homeowners tend to try DIY methods first. But this can be a mistake when it comes to the challenge of corner windows. Before making this costly error, get an expert opinion and have it done right the first time.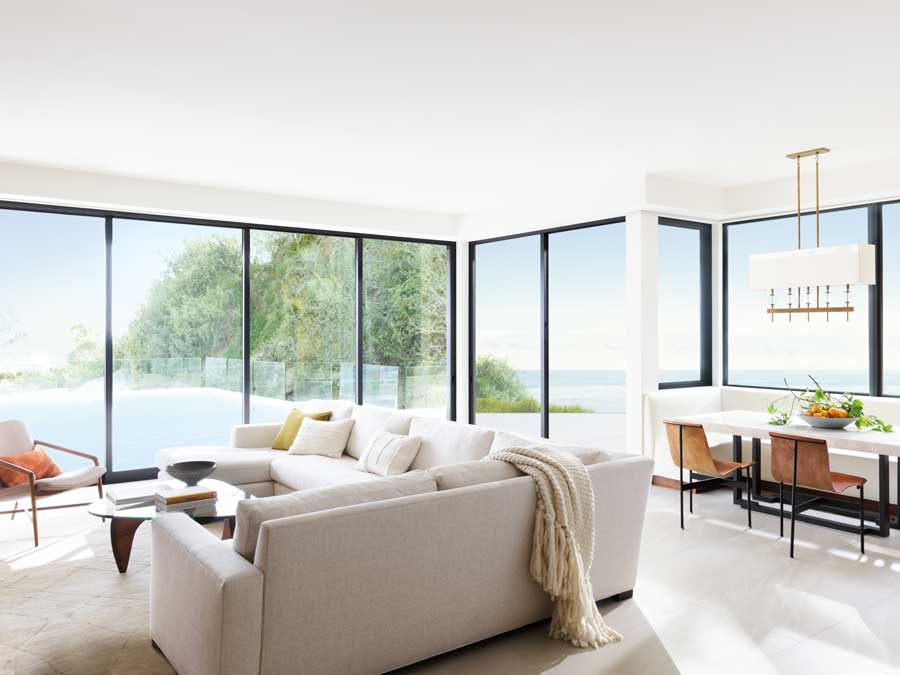 As experts in the window covering industry, we work with tricky corner windows all the time- we know what works and what doesn't. Don't waste your precious time and money trying to find a solution that may not work. Let us evaluate, measure and install your shades professionally. Save your money for the next home project that comes up.
Measure Twice, Cut Once for Corner Windows
Accurate measurements are incredibly important when it comes to corner windows in small spaces, so leave it to the experts. Once we measure, you'll have a better idea of which product will work, look best and improve your window function.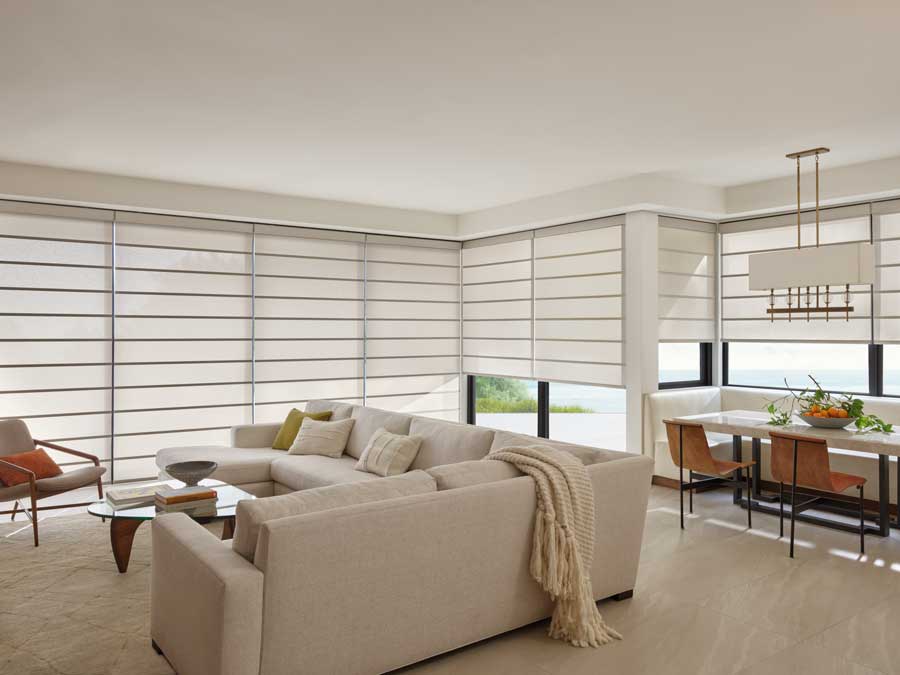 When choosing a treatment it's important to consider details, such as how the window is framed out. Will you cover the frame or reveal it? It's questions like this that make hiring professionals worth it.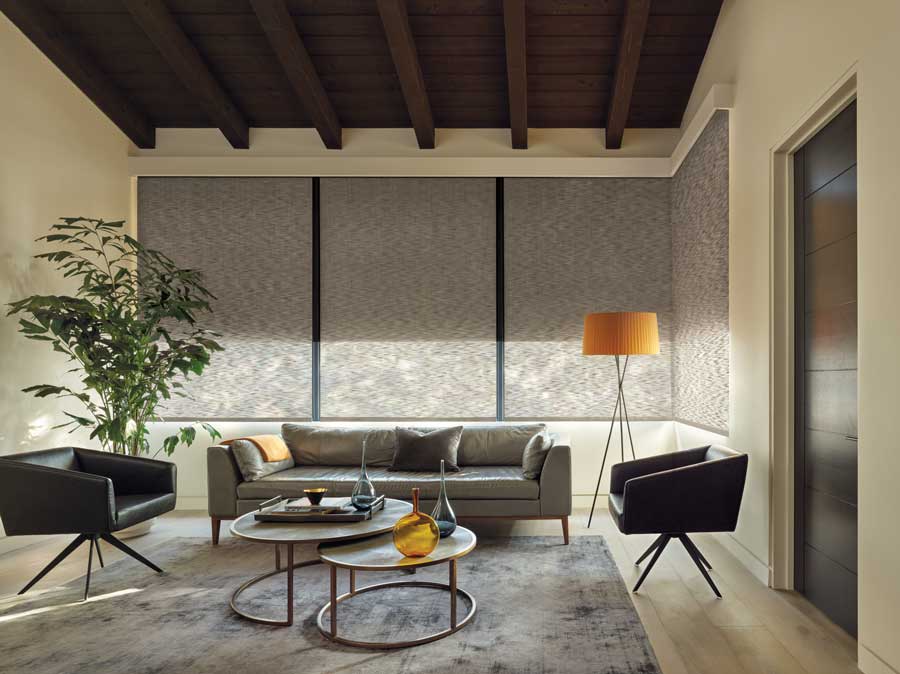 The Ease of Adjustments
All your windows should be fitted with treatments that allow for easy adjusting. Corner windows, in particular, can be a bit more tedious to adjust just because they fit so tight to the window frame. In this case, product choice and functional elements make all the difference.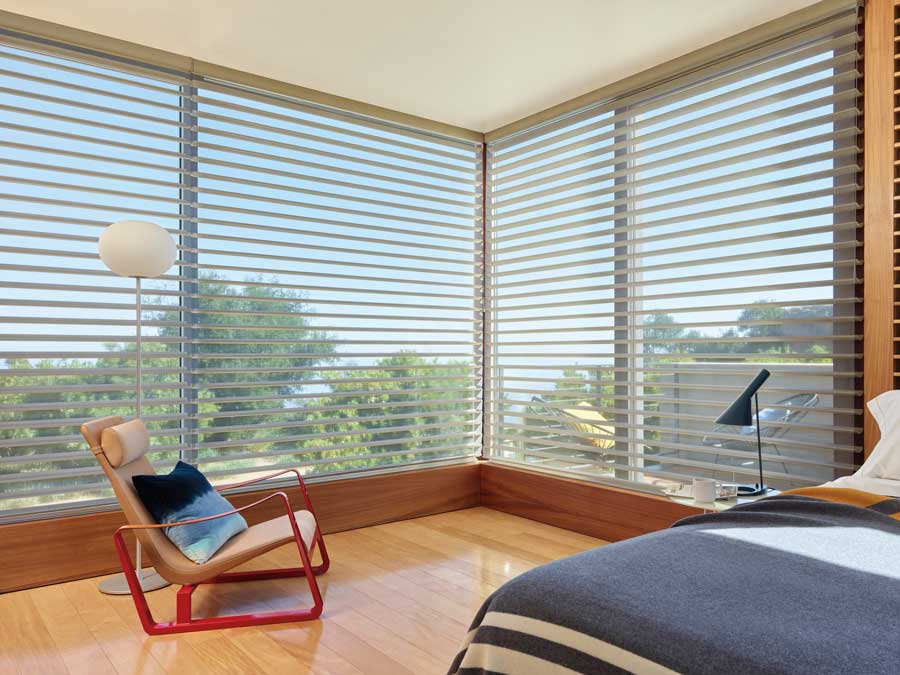 Consider automated window shades for corner windows. This way, adjustments are made by the touch of a button protecting your shades from sticky fingers.
Inside Mount VS Outside Mount?
It all depends. Allow us to evaluate the construction design of your home, inside mount is possible if the space and depth of your corner window is sufficient.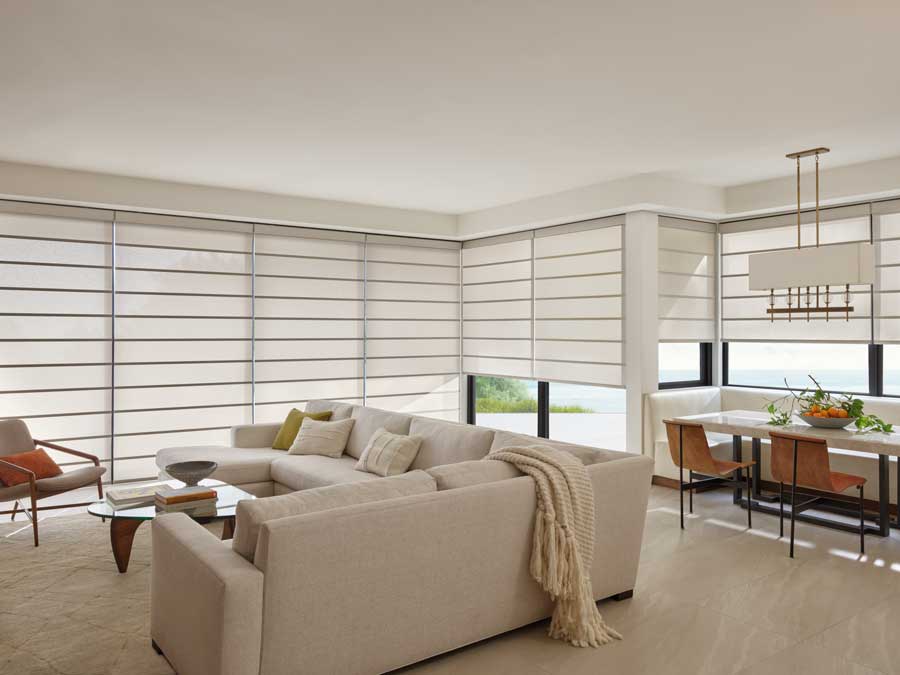 But, if the window is too shallow, no worries. An outside mount can look just as incredible and create the illusion of an inside mount. Remember every home is unique and every corner window has its own needs. The finished product will look completely custom no matter the situation.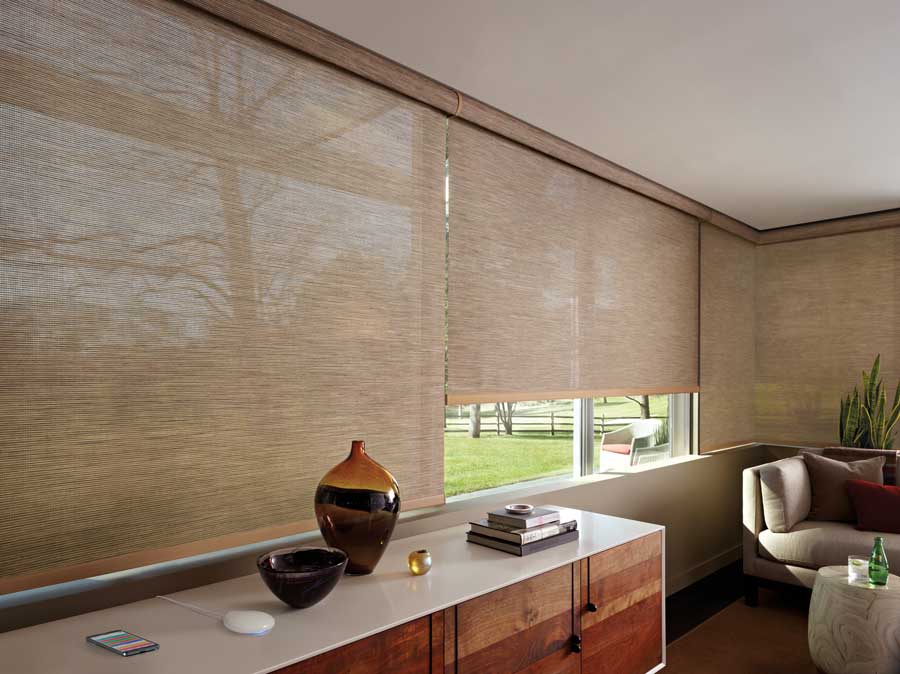 In addition, we can always combine the two looks seamlessly by making one completely inside mount, headrail and all.  The other headrail, outside mount, with traditional installation above the window.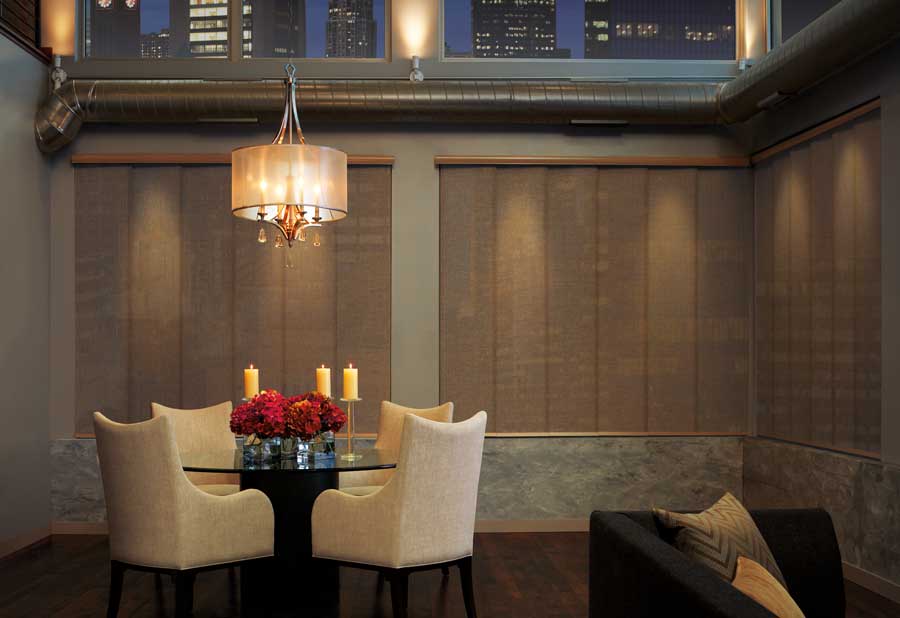 Get Your Corner Windows Covered
 The time is now to cover your corner windows. Our experienced team is ready to tackle your project with fresh ideas and industry favorites! California WIndow Treatments offers in-home consultations for FREE or stop into the showroom in Roseville and see for yourself.