No matter what term you use to describe it – a sunroom, a three-season room, or a patio room – this area may be your favorite spot to unwind. These unique rooms provide a great amount of natural light and a calming ambiance. Let's explore some sunroom windows outfitted with customized coverings. Window treatments enable you to strike the perfect balance between just enough light and comfort, without feeling overwhelmed by direct sunlight and excessive heat.
Fabric Roman Shades 
Incorporating fun patterns into your sunroom windows could be an effective way to manage the lighting and elevate its aesthetic appeal. By employing Roman shades to cover certain surfaces, this patio room effectively blocks out direct sunlight while allowing natural light to filter through the ceiling.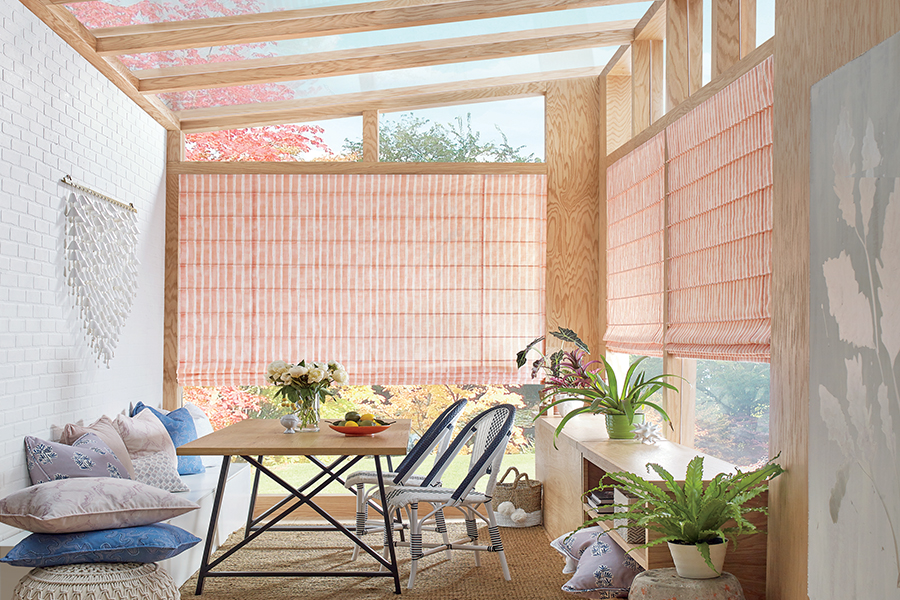 Duette Honeycomb Shades 
As the saying goes, people who live in glass houses require top-notch window coverings. An all-glass space can be enjoyed only during specific seasons, which is why honeycomb shades have been fitted in this particular area. Their cellular composition is effective in blocking out excess light and heat when desired, preventing any feelings of being overwhelmed.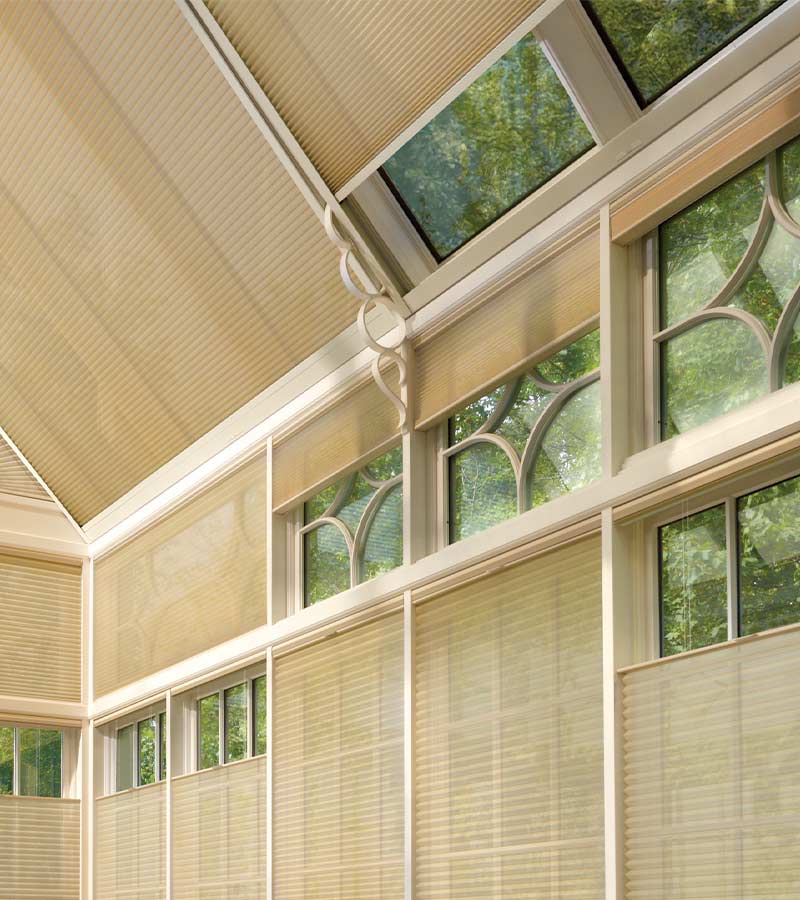 Silhouette Shades
If you have a breathtaking view that you want to enjoy without any harsh glare or excessive sunlight, sheer shades are an excellent option. These shades effectively diffuse the light, reduce glare, and enable you to savor the stunning scenery without any hindrances.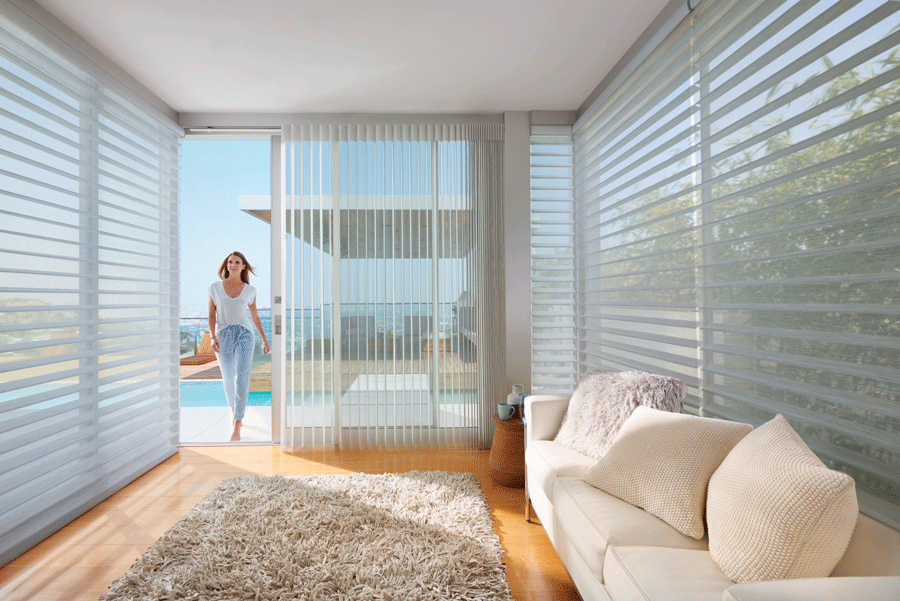 Are you curious about what sheer shades look like from the outside?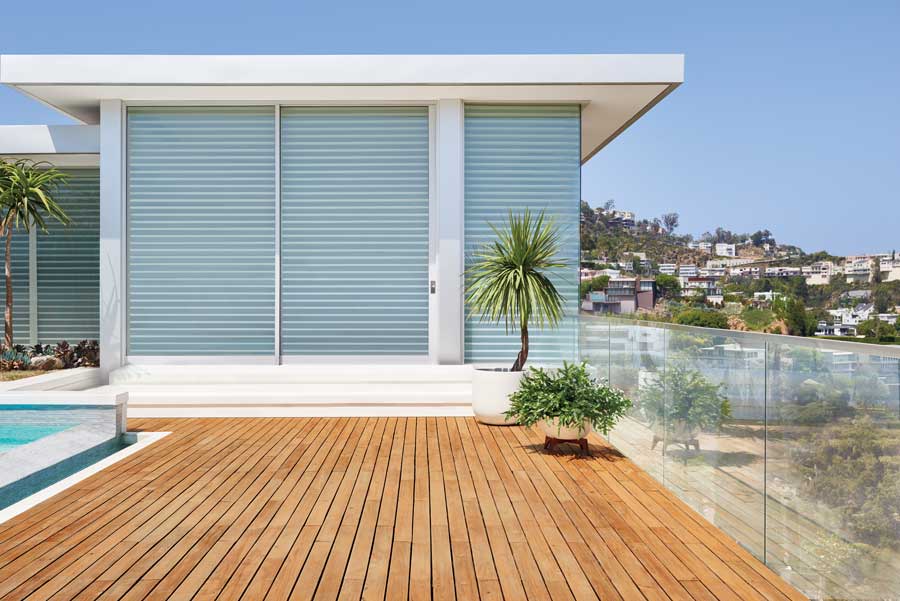 Despite the vanes being partially open during the daytime, the sheers still reflect light, providing a measure of "daytime privacy." At night, with the interior lights on and vanes open, there is some visibility from the outside. If greater evening privacy is desired, simply adjust the vanes to regulate the view.
Cellular Rollers
Roller shades are a commonly chosen option for sunroom windows. However, they may not be the best choice for windows that receive an excessive amount of intense sunlight. While blackout shades are one potential solution, a new window covering innovation has gained popularity recently. The Sonnette collection combines the simplicity of a roller shade with the energy efficiency of honeycomb shades, offering an excellent alternative for those looking to maximize both style and functionality.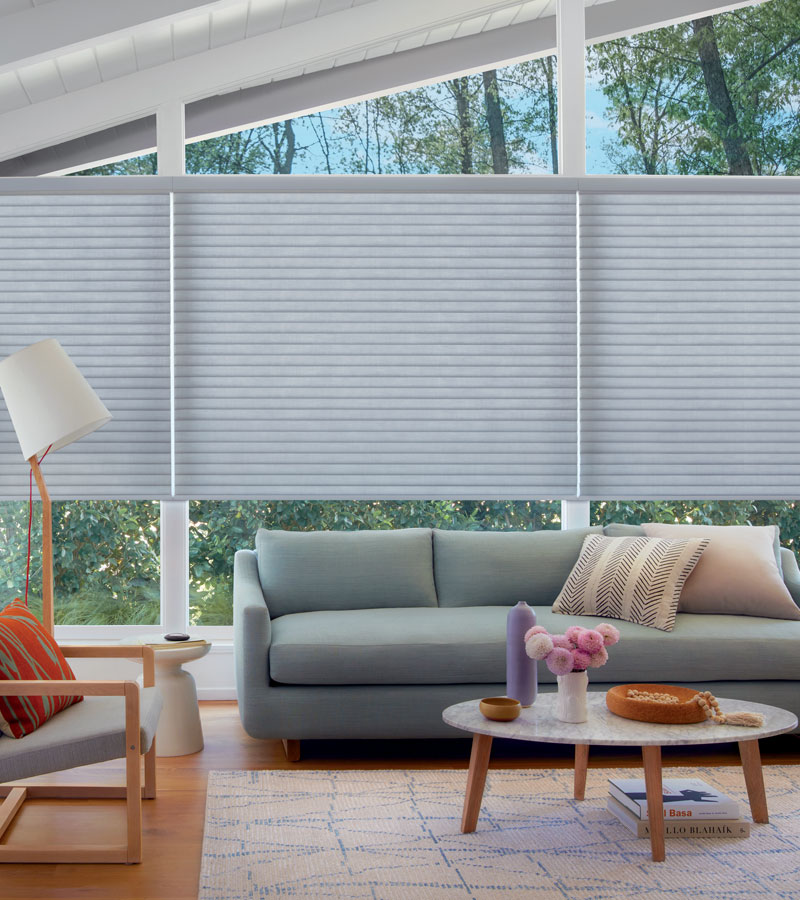 Shutters
Shutters are among the most effective window treatments for regulating light and providing the option to block it out entirely. It's remarkable how this small nook exudes a cozy and charming atmosphere. It still allows for an abundance of natural light and stunning views.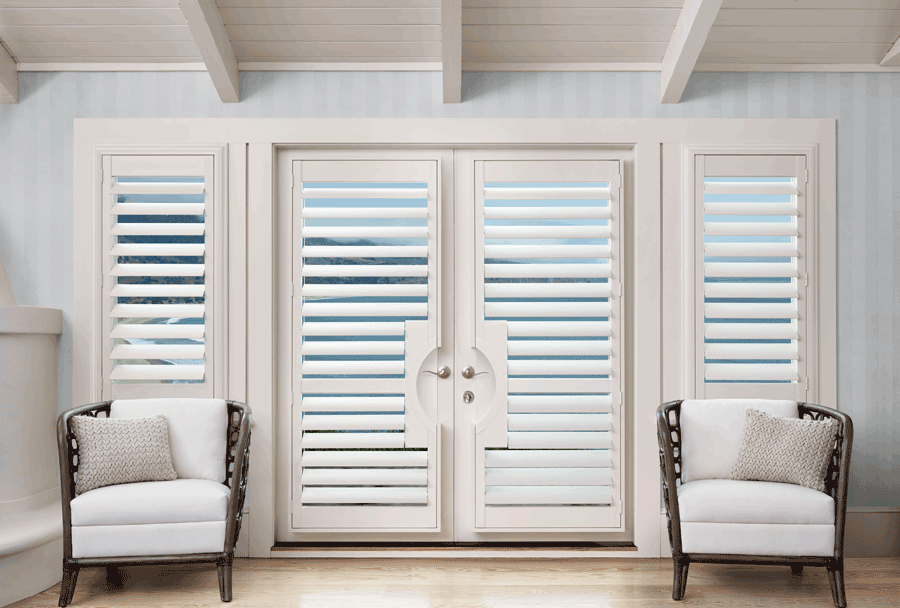 Looking for More Ideas?
Schedule a free consultation with one of our window-covering experts who will visit your home to offer suggestions, guidance, and inspiration for your windows. Contact our California Window Fashions team today!