Staircase windows are an incredible feature, especially when they reveal those California views. But along with the gorgeous backdrop they provide, common window challenges still occur. Discover ways to gain privacy, obtain light control and enjoy your beautiful view by adding window coverings. Let's explore ways to improve the overall feel of your home. 
Added Privacy 
It's a fact, the number one reason for window treatments is privacy. But some windows need more privacy than others. Take your bedroom, for example. You'll want to install a treatment that makes you feel safe and secure in the most intimate room of your home. This may not be the case with windows facing your private backyard, so with less coverage, you can enjoy the landscape views. It's your choice, and each window can be treated differently.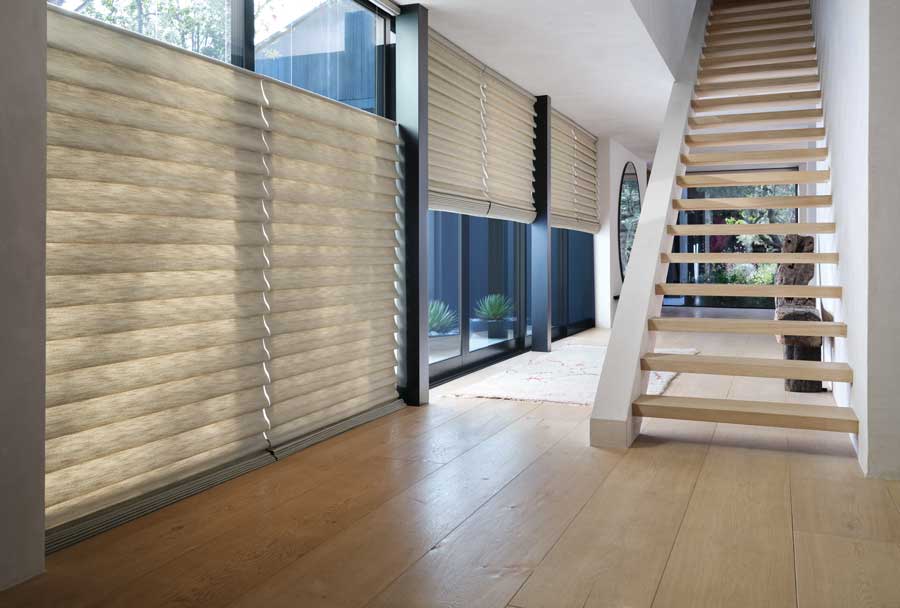 For large staircase windows, we have found a client favorite in top down bottom up treatments. Look how they can adjust to give your family just the right amount of light, a view outdoors and privacy at the same time.
Headed in the Right Direction 
When choosing coverage for your staircase windows, you should consider the direction your windows face. Evaluate how the sun affects the area throughout the day and go from there. You may find that your windows receive direct sun all day, and that can cause things to heat up. Pro Tip: Determine the needs of each window before you choose a treatment. You'll be sure to get the function you need, and the style you desire, the first time!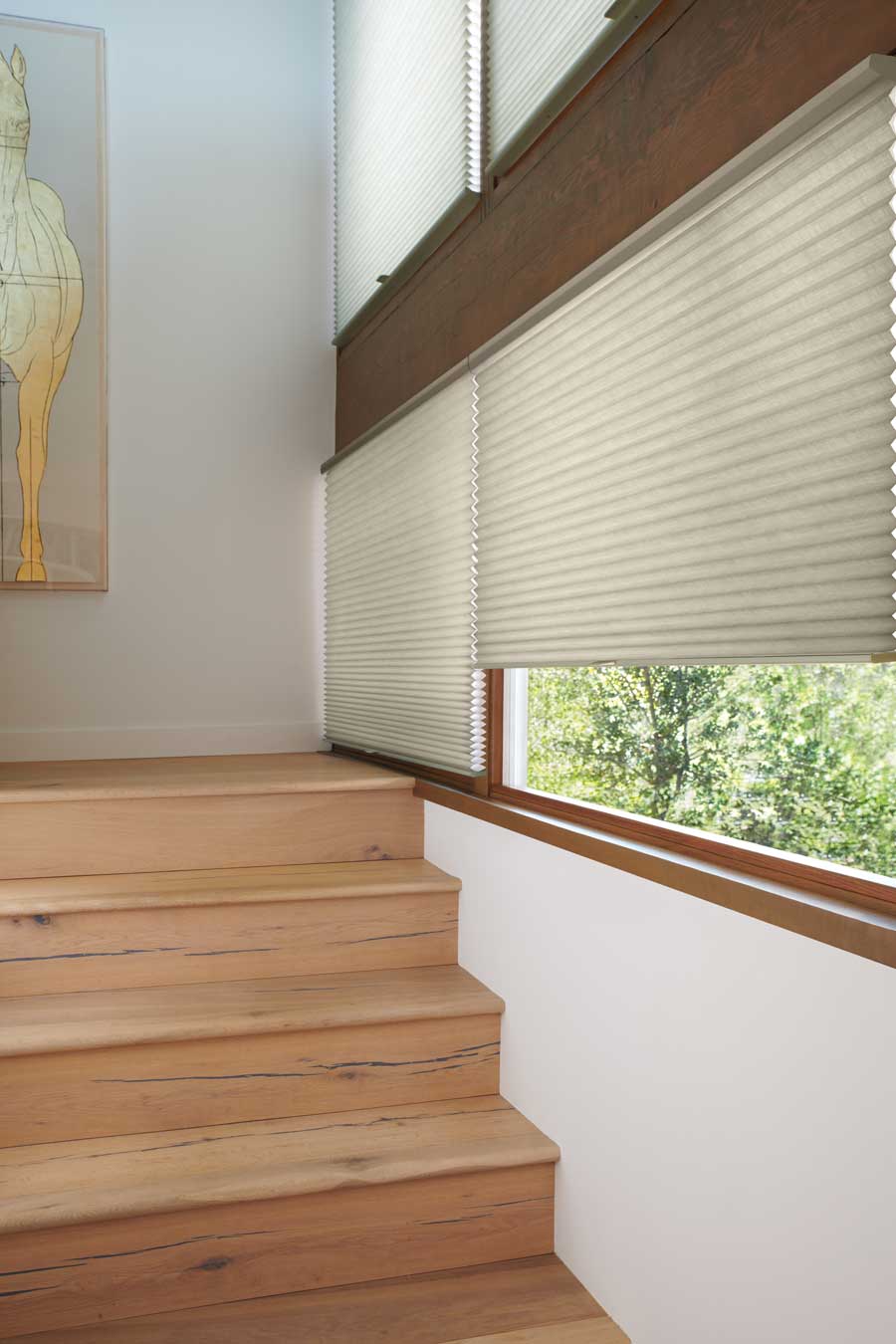 Is There Enough Space?
Not all staircase windows are created equal, some are very fitted. If your windows are built into the staircase structure, you are not alone. We have dealt with this scenario many times before and can provide low profile coverage in these situations.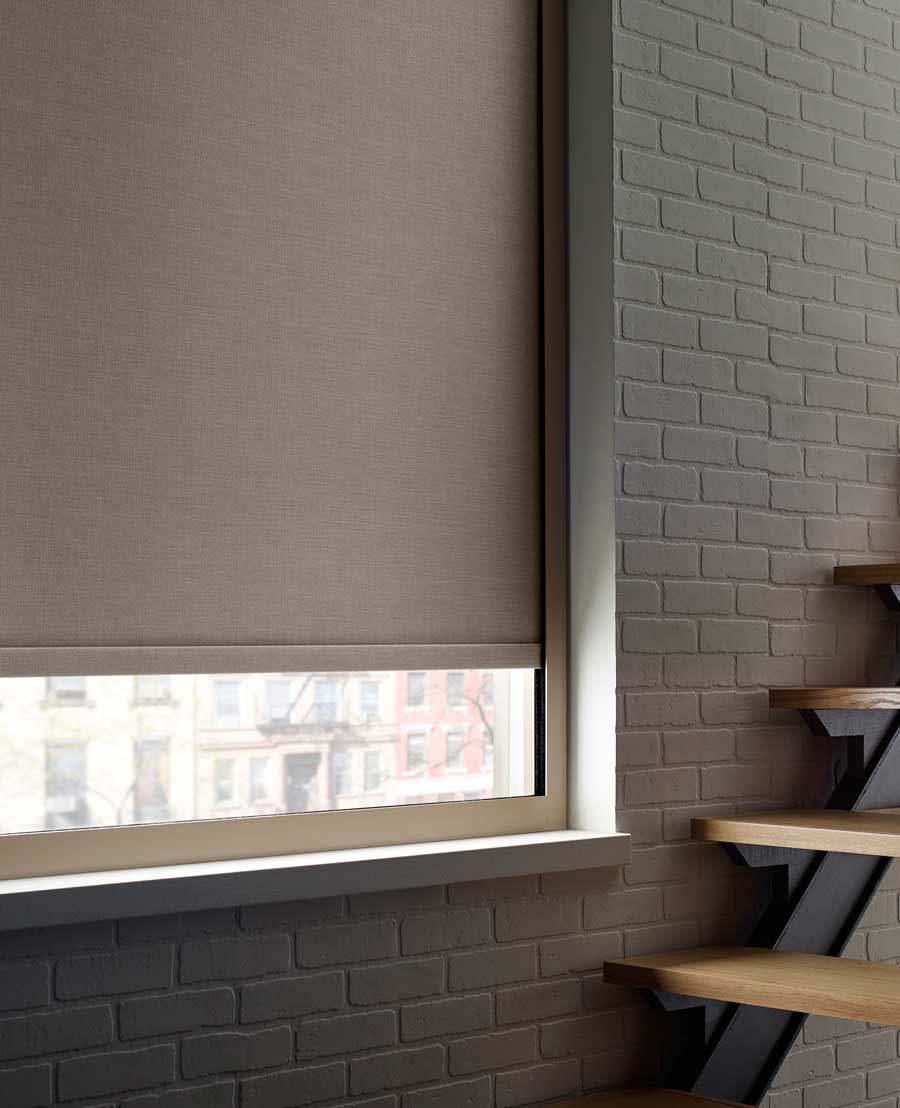 View to the Outdoors
Staircase windows can be an incredible feature in your home! It's not just about the lighting they provide, it's the view to the outdoors. But a wall of windows can wreak havoc.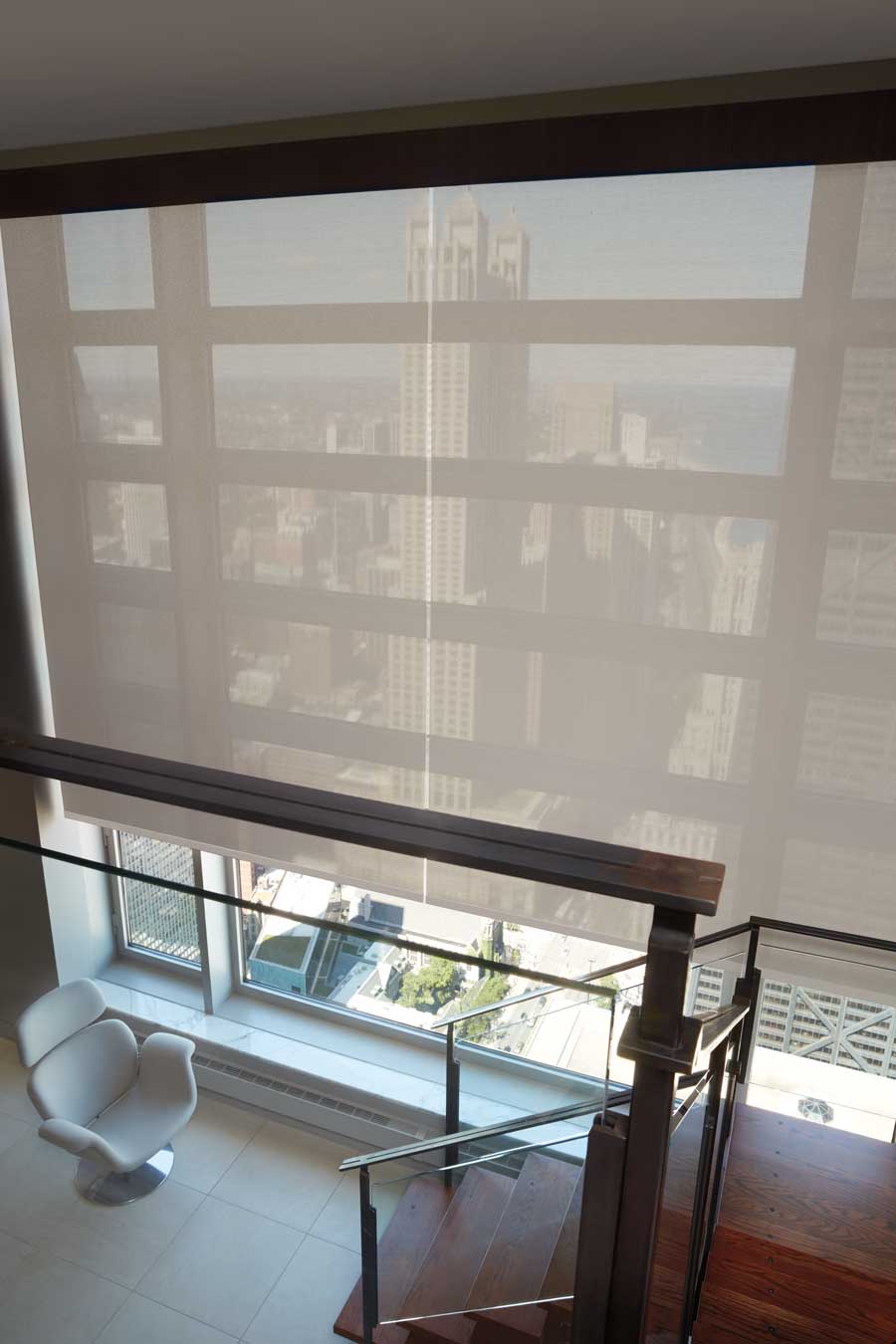 Staircase windows provide lots of natural light, sometimes too much. Daily penetrating California sun can damage furnishings and heat up the interior of your home. When you cover your staircase windows with the right product, you can protect your home and your view to the outside. We can help.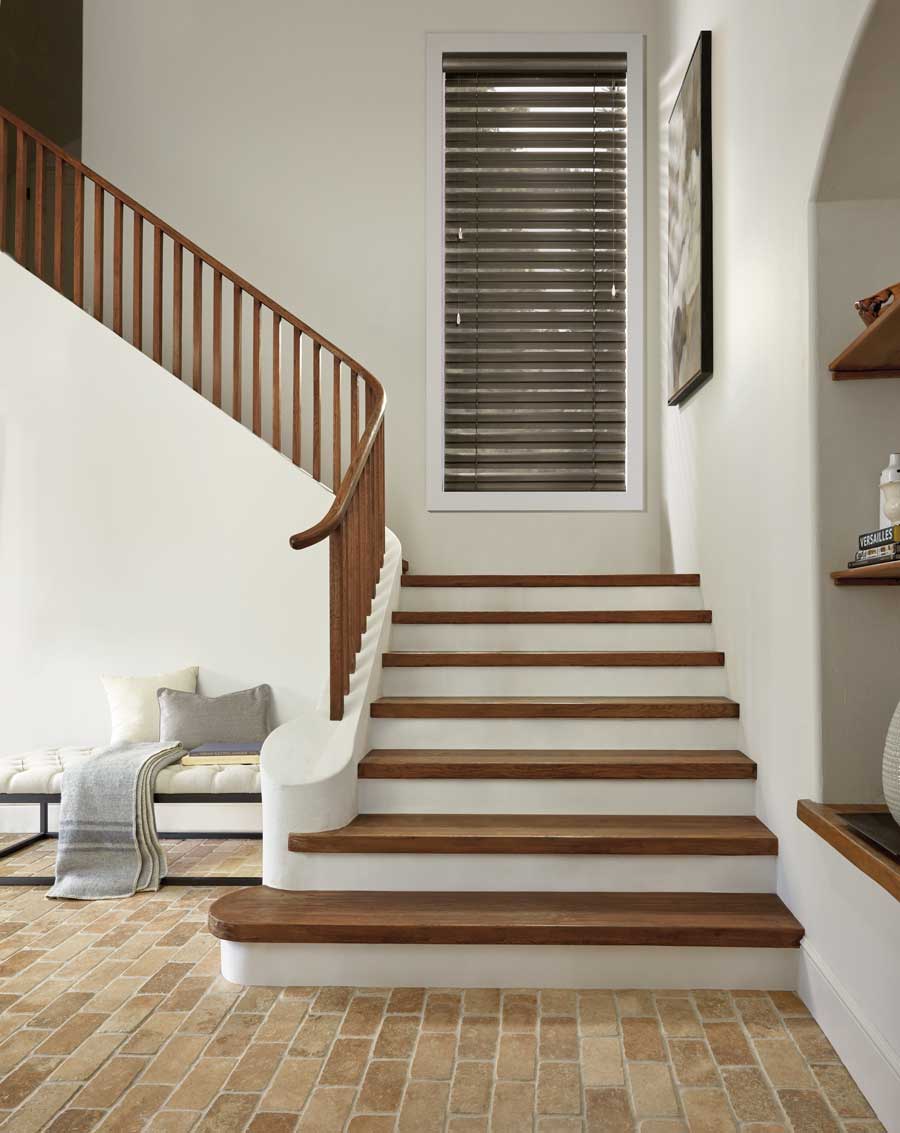 Which Style Fits the Look of Your Home?
If your staircase windows have you wondering, call us. We are experts in the field of all-things-window-coverings and can get your home performing the way you want. WE can evaluate your space and suggest the best treatments to protect your home without taking away from the beauty of your staircase. Contact us for a FREE Consultation in our showroom or in the privacy of your home.