Big windows are known for bringing big benefits. They put picturesque views on display, invite tons of natural light, and are stand-out aspects of your home's style. But when you're talking about everyday functionality, large windows can be incredibly frustrating. Glare, flooding sunshine, and soaring temps are often the realities you live with at home. And don't forget that you have exactly ZERO privacy and that your furnishings are constantly exposed to damaging UV rays. To truly enjoy life inside your home, it's crucial to cover floor to ceiling windows. And, that's when the real benefits start…
Really Enjoy Your View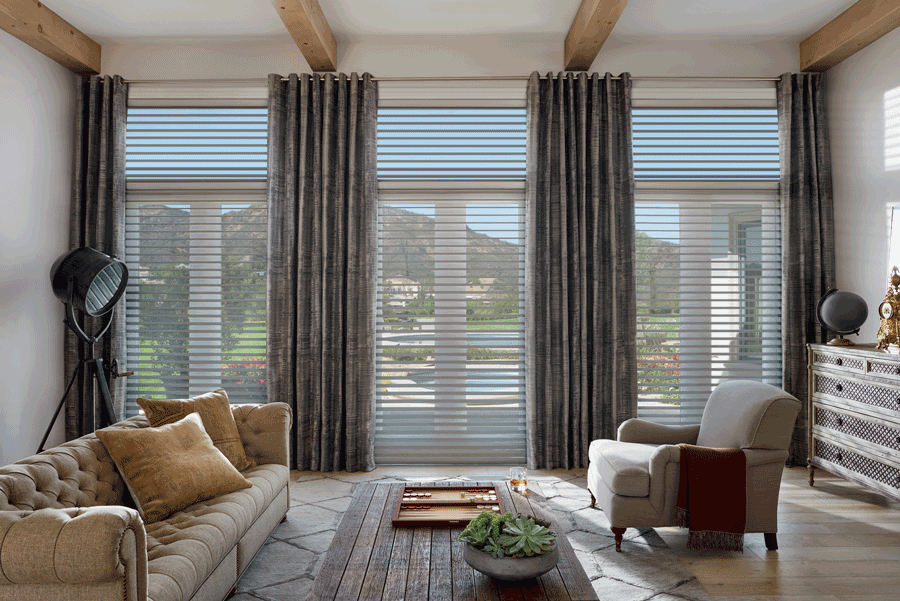 No one wants to cover floor to ceiling windows because they don't want to lose their glorious view. But think about it…how often do you actually get to enjoy the scene outside? For much of the day, glare and direct light can make it impossible to savor your view. Screen shades and light filtering sheer shades keep your view intact and allow you to really enjoy it any time you want!
Actually Welcome Natural Light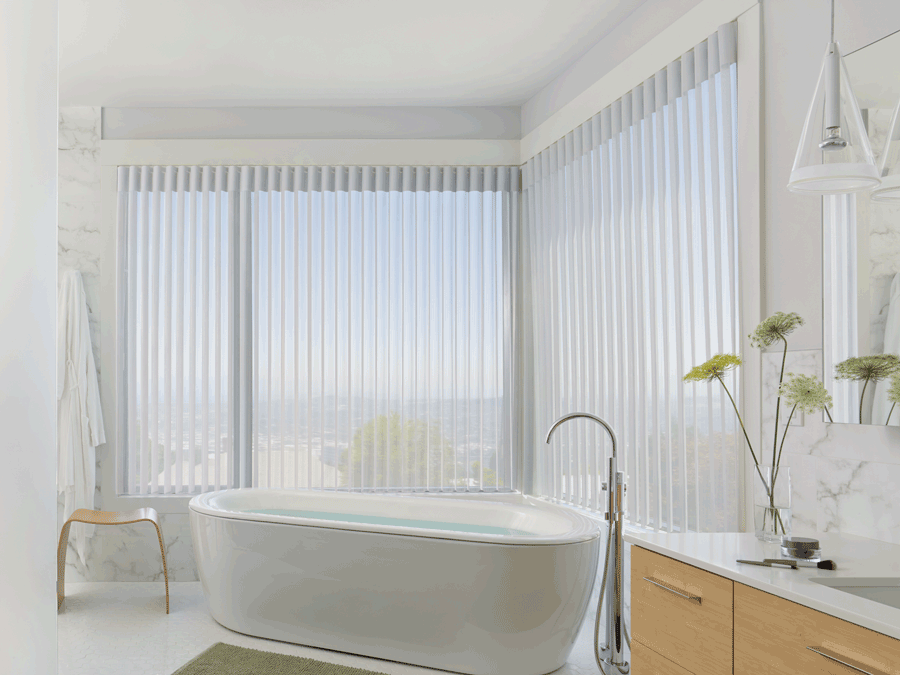 Large windows always invite natural light to come in, but that doesn't mean it's always welcome! There are definitely times when all that sunshine can feel overwhelming. When you cover floor to ceiling windows, you choose if and when to invite the light, how much to let in, and where it goes. Being in control is the key to loving the light.
Live in True Comfort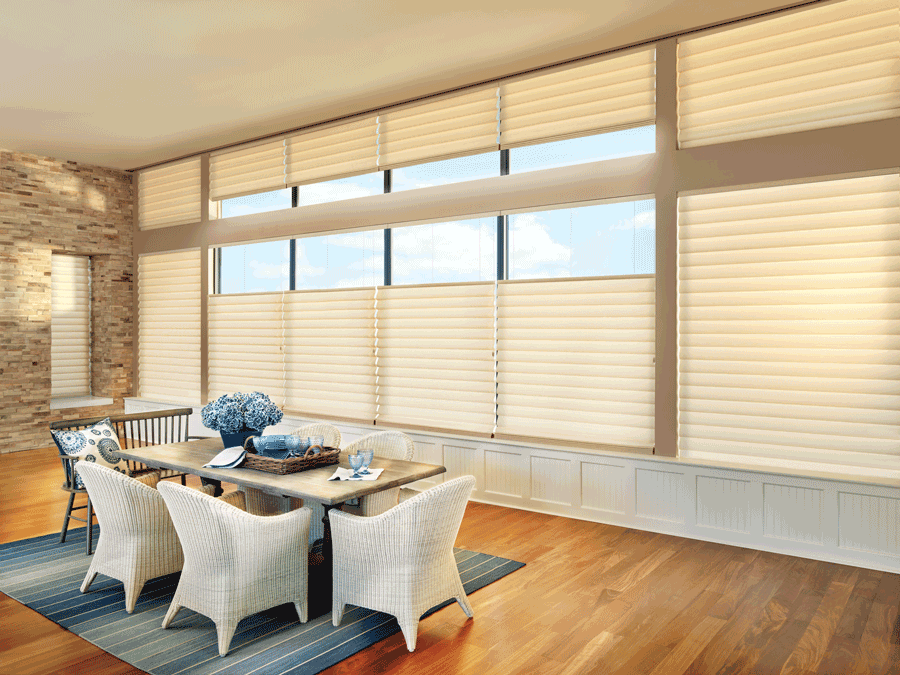 Bare windows. The idea sounds amazing, but the reality is far from it. When it comes to large windows, you NEED privacy and temperature control. Have you seen the way top down bottom up shades help you achieve complete comfort? They allow you to customize the way light enters your spaces for a truly comfortable feel.
Greatly Enhance Styling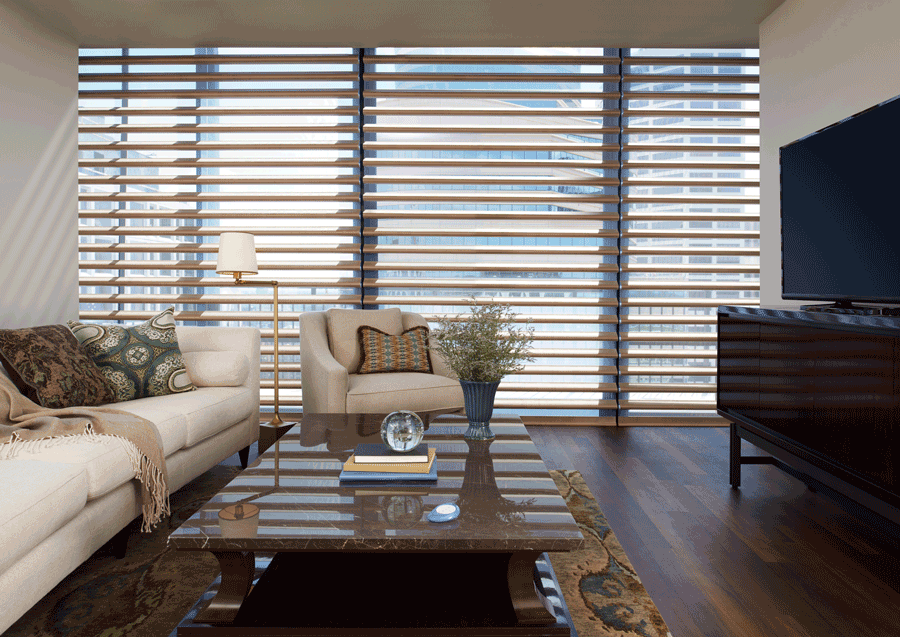 The look of floor to ceiling windows is exquisite. It's hard to imagine that there's anything that could enhance their style. But there is…designer fabrics instantly upgrade the beauty of your home. Ugly window treatments are definitely a thing of the past. Today's coverings are as much about fashion as they are about function.
Increase Your Convenience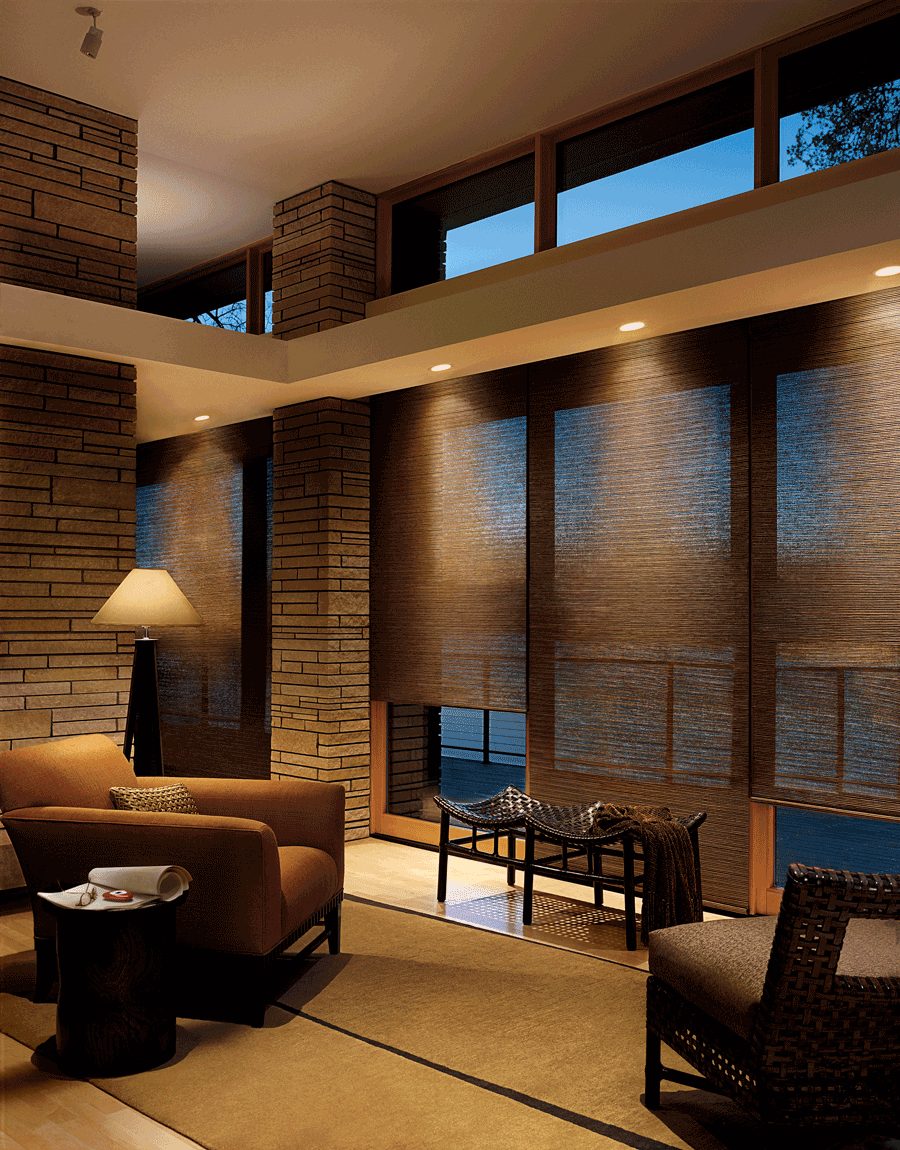 Perhaps you're hesitant to cover floor to ceiling windows because you think adjustments will be a hassle and another thing you have to add to your already-too-long to-do list. Well, when you choose motorized blinds and shades, you actually increase convenience in your life! Effortless adjustments happen at the touch of a button or even automatically. Just customize a schedule in the app, and your shades will take care of themselves! It's worth mentioning that Hunter Douglas has their motorized window coverings available at a reasonable price. They're so much more affordable than you might think.
Let's Cover Floor to Ceiling Windows Together!
Don't wait to savor all the incredible benefits you receive when you cover floor to ceiling windows. Let's get started today! Come visit our showroom to experience all that Hunter Douglas has to offer in its collections of window treatments and operating systems. Then, invite one of our expert designers into your home to measure and guide you with specific samples. Contact our team at California Window Fashions today!