When it's on trend, and we love it, we showcase it. Layered fabrics are in–and we can't get enough. Fabrics, colors, and textures are getting to use the window as their stage.  
Staying Neutral
Neutrals have taken home design by storm, but how to do it correctly? It's important to avoid a boring look. The living room space below captures what layered fabrics done correctly looks like. Height and dimension are added without creating a stale, unexciting look.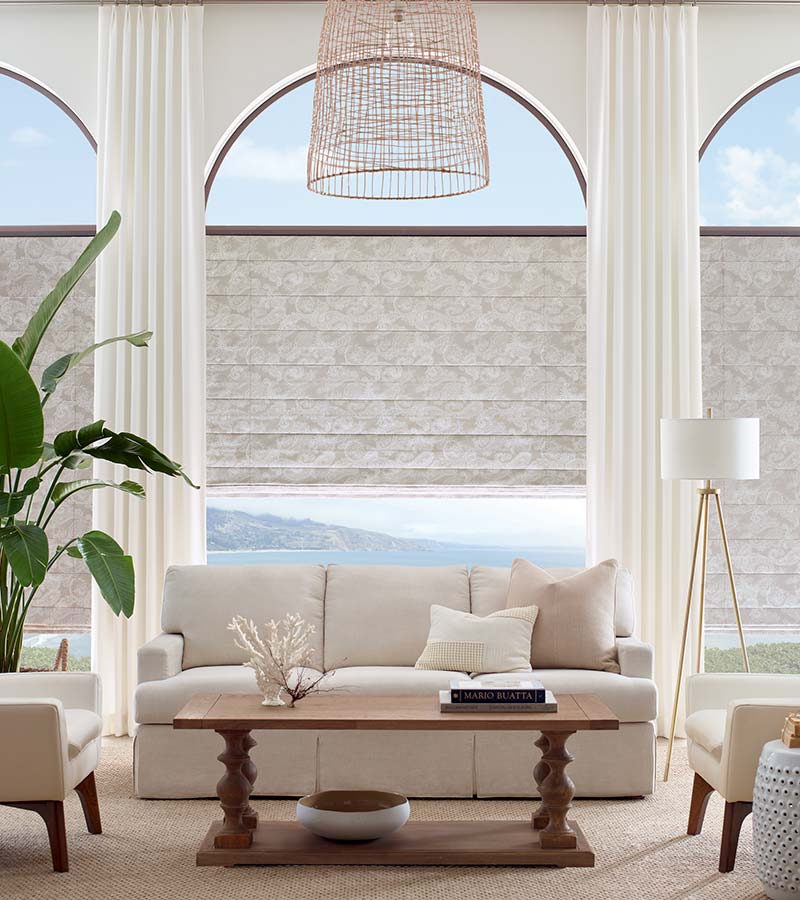 Don't you love how the ceiling-high draperies made your eye focus upward? In this space, a huge benefit of roman shades is they offer light control without covering up the amazing arches
Feeling Moody?
Moody & Dark can be pulled off with almost any space. Just like anything else, moderation is key but we are big fans of this trend. First step is to pick a moody color palette you feel drawn to. Next, style the layered fabrics with solids as well as solids.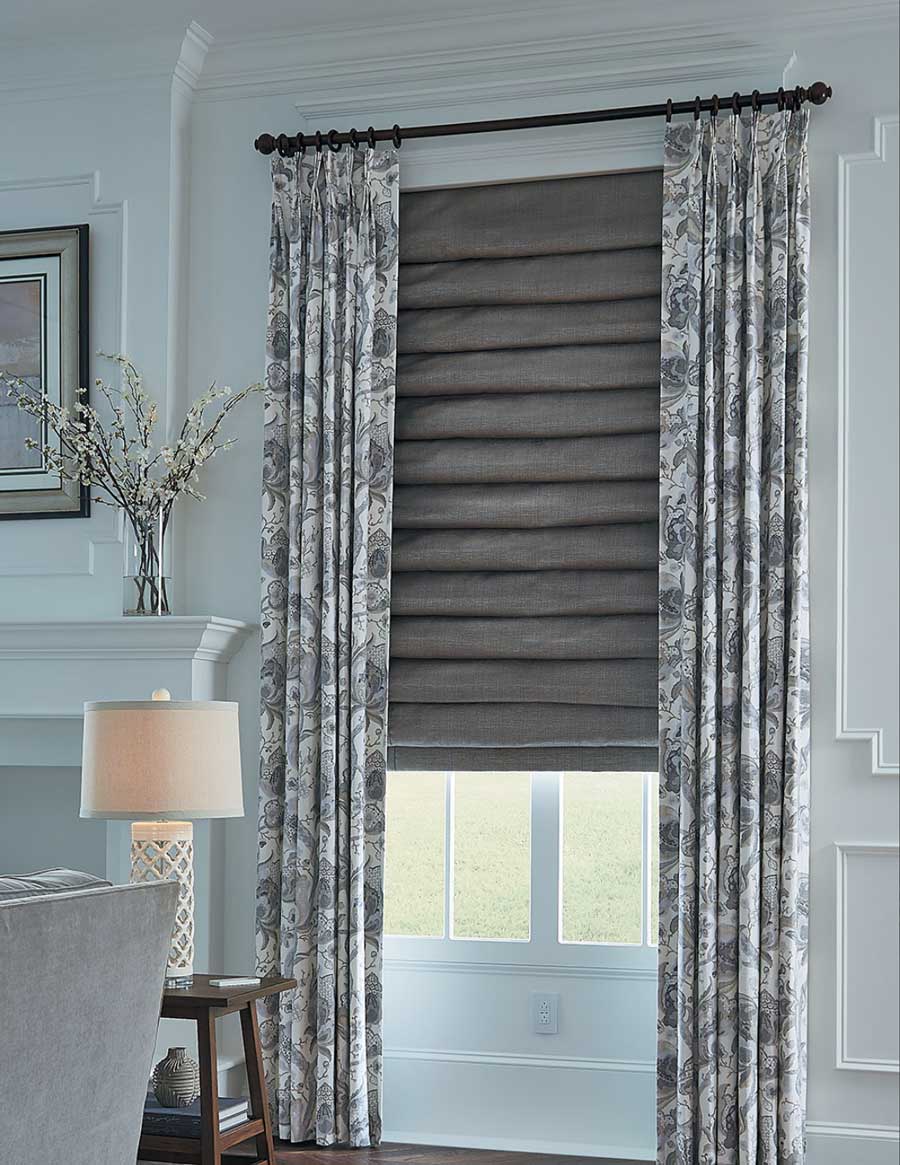 Lastly, don't forget to add balance with light colors too. Patterned fabric collections are a great option to tap into that timeless design. The solid fabrics that are layered on each side of the window look great right? But would you believe that the function from this window treatment is even better? Let us explain…
+ Functionality
We have discussed style, and there's plenty of that to go around, but layered fabrics serve another purpose, functionality. The base shade allows light control and privacy. In most window covering options, for example roman shades, there is also energy efficiency and UV ray blockage. Looking to take a step further? Because it's easy to add room darkening and automation.
Once your function preferences are addressed, add color and patterns! The above example has a stunning solid base shade and then amped up by layering patterned draperies.
Ready to Add Layered Fabrics?
We are too and can't wait to help. Let's create a space that combines elegance and current trends to make it timeless. California Window Fashions has a team ready to make your vision come to life for the present and future. We would love to discuss your ideas with a free in home design consultation. Contact us today today!