Big news! Pantone, the authority on color, recently announced its Color of the Year 2019, and it is an incredible hue. Full of energy, playfulness, and soulful comfort, Living Coral is poised to refresh design in every way. Can't wait to find out what designers will do with this color or how you can infuse it throughout your home? Well, you don't have to. We've turned Houzz inside out to find the top 7 ways Living Coral is breathing its life and warmth into the interior design scene. Check them out…
#1 Entryway Intrigue
First impressions matter, and Living Coral is sure to make a stunning one in your entryway!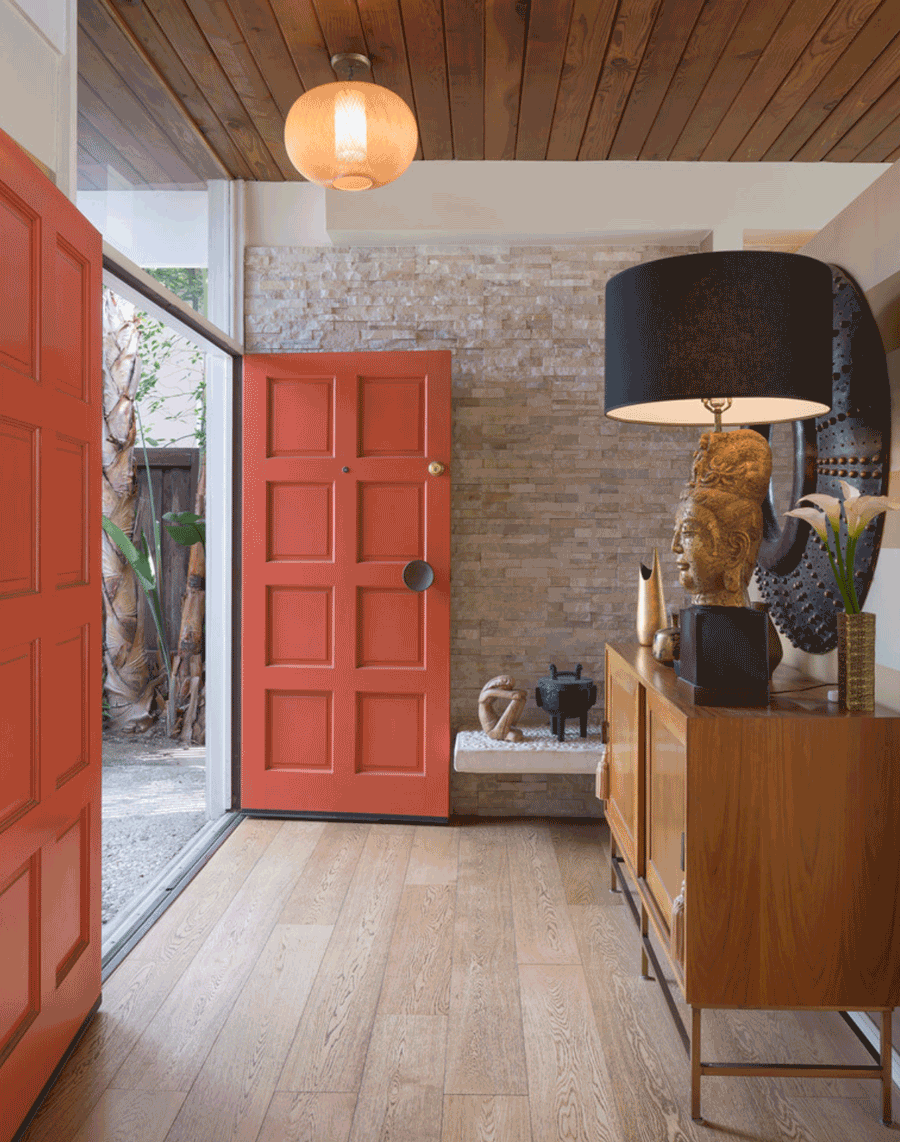 #2 Outdoor Animation
While it's a bit chilly for lots of outdoor entertaining, the weather will be warming up again before you know it. Take the look of your outdoor space up a notch with the animating and playful spirit of Living Coral.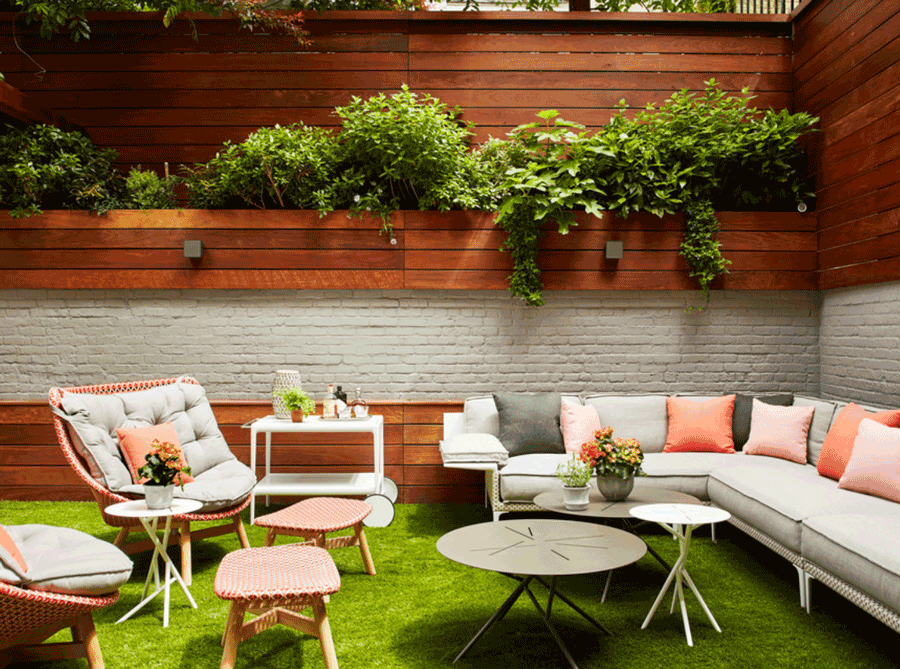 #3 Blocked Beauty
Color-blocking is back on-scene in the design world, and Living Coral is perfect for playing with this technique. Try it with neutrals, blues, or greens for a stylish and captivating look.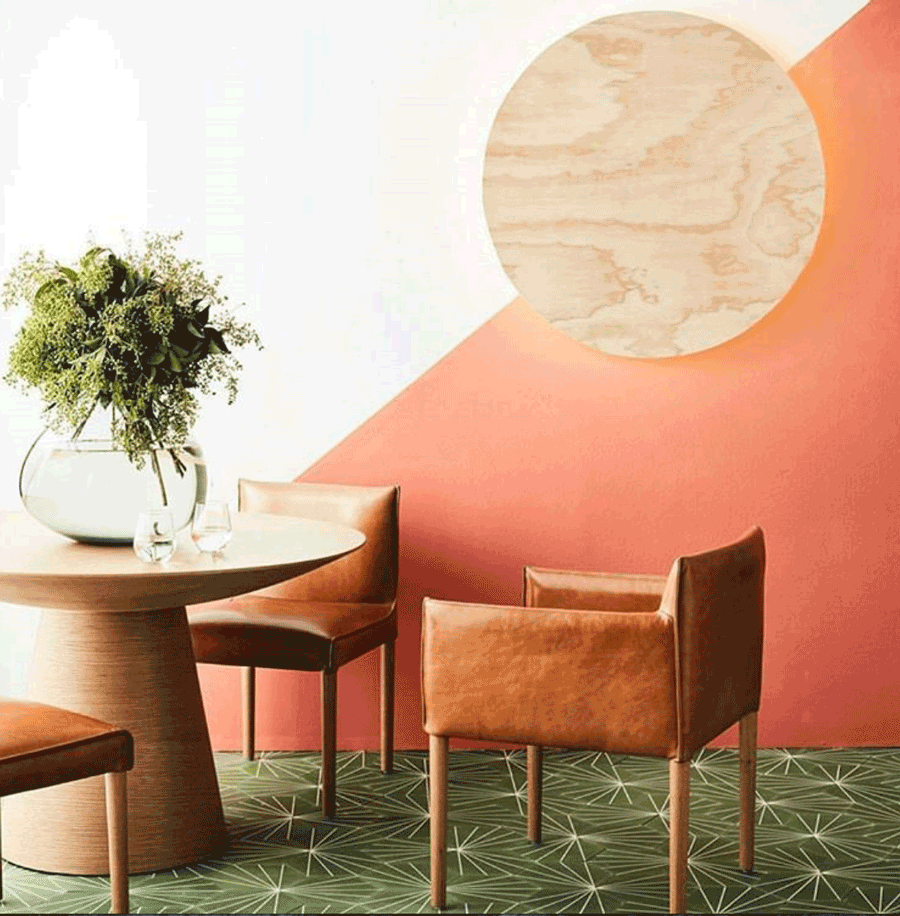 #4 Sophisticated Softness
Does Pantone's pick seem a bit too vibrant and exciting for your personal taste? If you prefer a softer look, don't dismiss this color. When paired with pale blues or greens, Living Coral makes a gorgeous and sophisticated statement.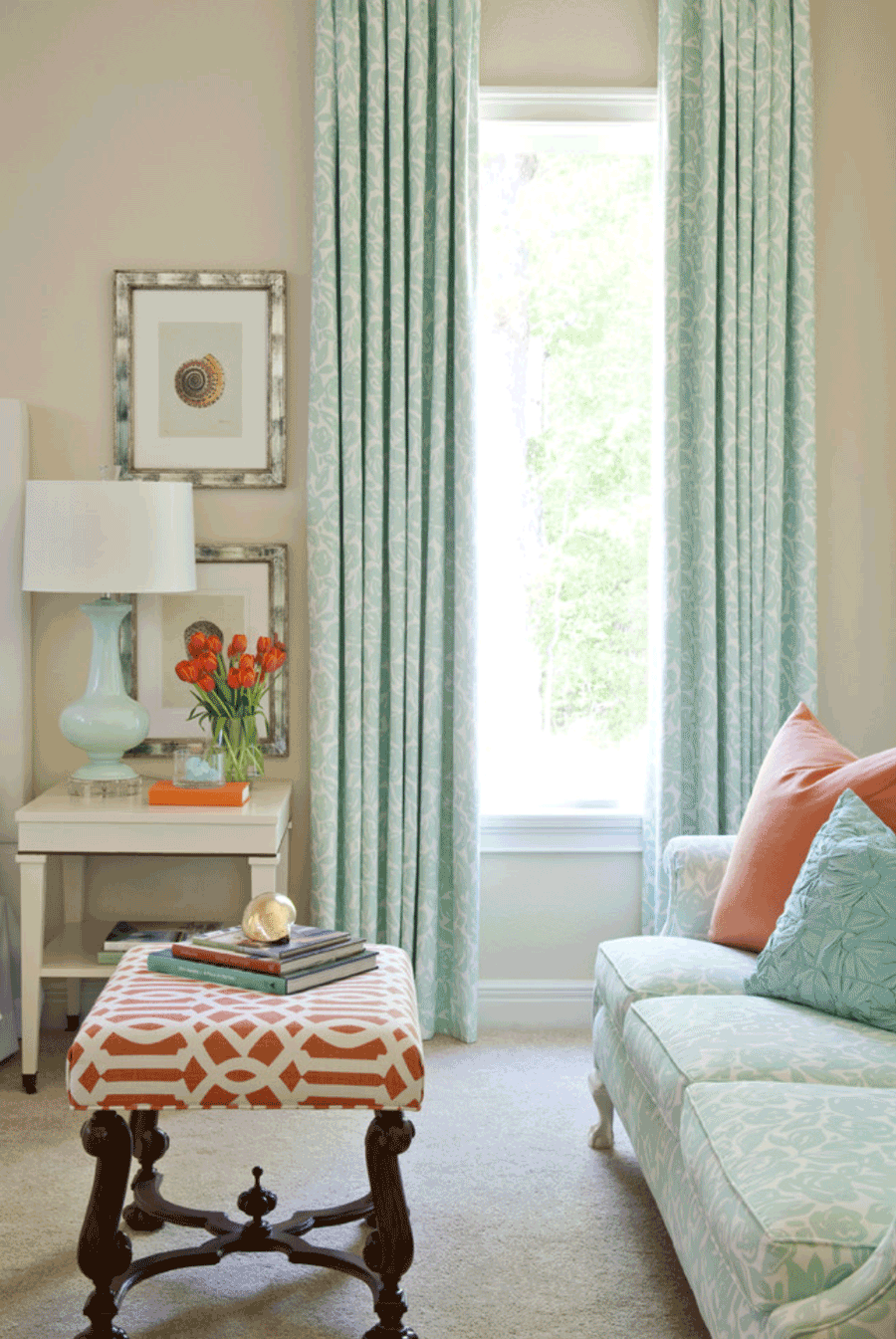 #5 Bold Backdrops
On the opposite end, you can use Living Coral to fashion a bursting, bold backdrop. This works especially well in minimalistic, contemporary designs. Energy and enthusiasm permeates in brilliant beauty.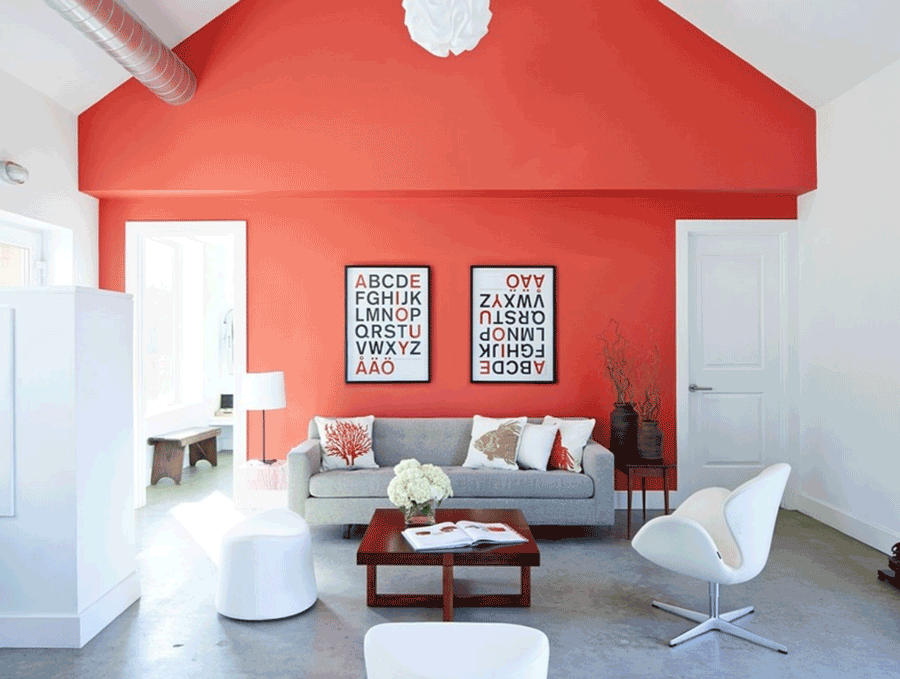 #6 Positive Productivity
Could your home office use the optimism, warmth, and joy of Living Coral? A lively and stylish office that also boasts comfort is bound to increase your productivity and positivity. The hue looks incredible on a bookshelf with a colorful collection of reads.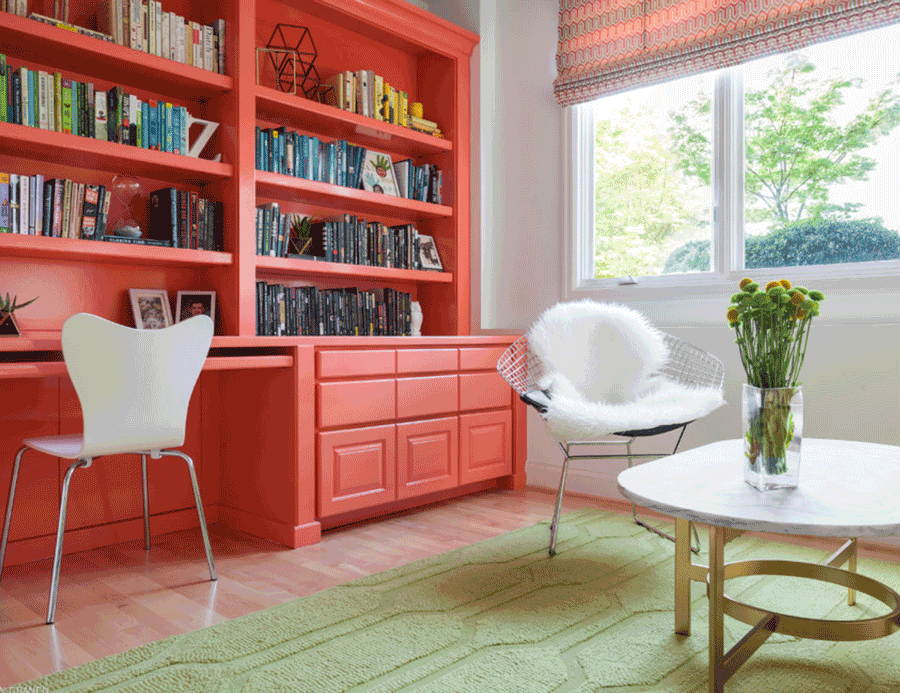 #7 Playful Patterns
The Color of the Year 2019 calls out for playful expression. Mixing and matching patterns is a fun way to infuse Living Coral into your spaces.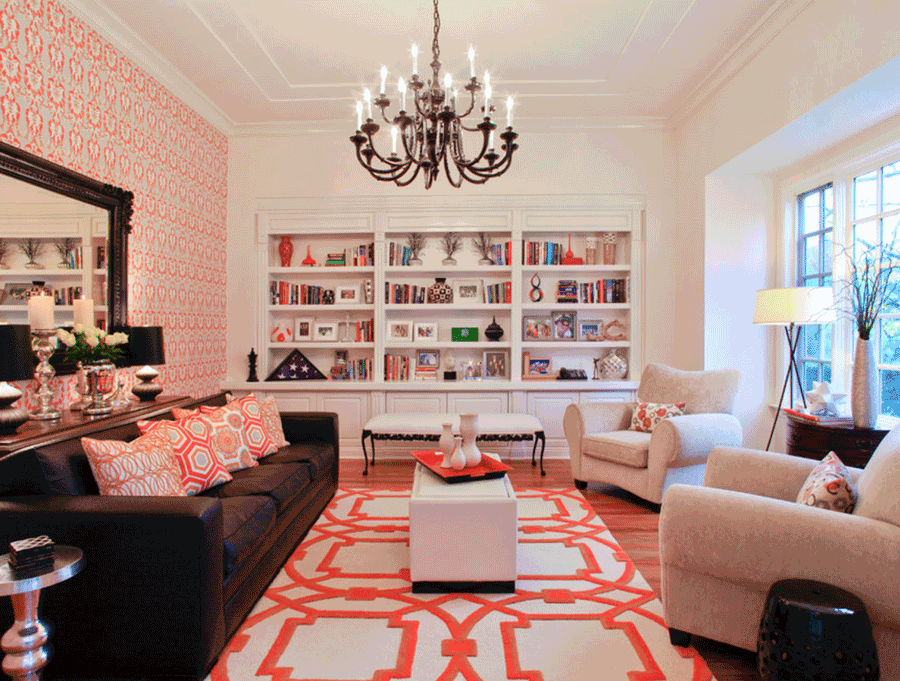 Are You In Love with Living Coral?
We couldn't be more excited about the spirited and chic Living Coral–and all the colors in its family. Which look was your favorite? How will you use color trends in your home? Here at California Window Treatments, we have an impressive collection of exquisite fabrics in the latest colors to perfect your design.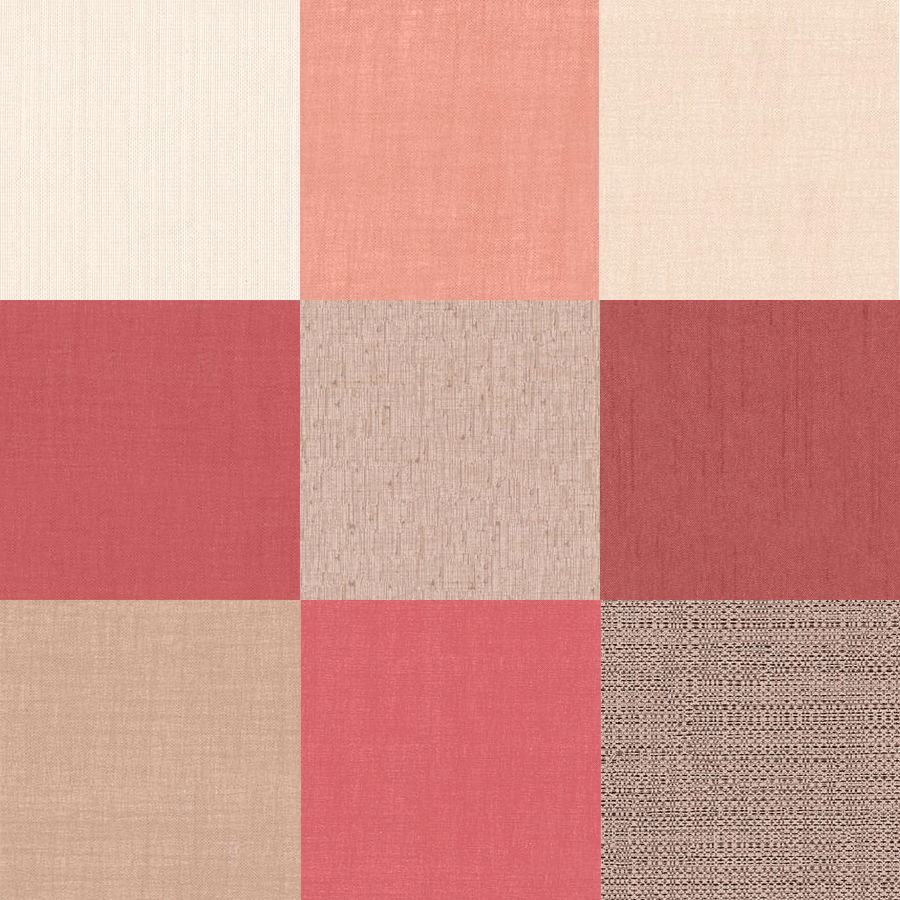 Style and function can be yours with the right window treatments for your home. Contact our team for your FREE shop-at-home appointment today!