Sunshine has been extensively studied and proven to offer numerous benefits. It has the ability to rejuvenate, heal and refresh the body. However, there are instances when you may want to avoid it, especially in the mornings during this time of the year. Fortunately, we have the perfect solutions for achieving a balance between enjoying the benefits of morning sunshine while also blocking it out when necessary. With our recommendations, you can have the best of both worlds!
Enjoy Uninterrupted Sleep
After enduring a long, dreary winter, the arrival of spring is eagerly awaited. However, the clock change causes its fair share of problems. While the sight of morning sunshine can be pleasant, an early morning start can set the wrong tone for the day. Installing room-darkening shades in your bedrooms allows your family to experience darkness until you're all ready to start your day, regardless of your schedule.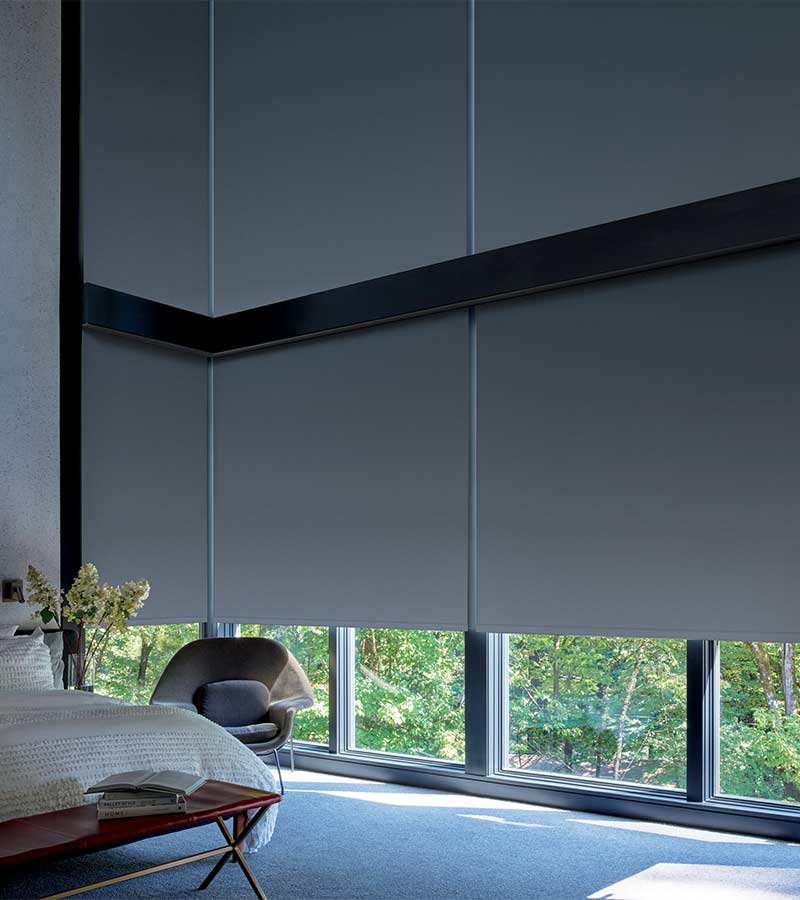 The Perfect At-Home Lighting
As a remote worker, you are very aware of the fluctuations in lighting throughout the day. Don't let the morning or afternoon sun interfere with your productivity. We have two recommendations for you that create the perfect atmosphere for your home office. They will enable you to let in sunlight when you need it while also providing the option to block it out if needed. Our first option is none other than dual shades! Dual shades offer the flexibility to block out some or all of the windows as needed.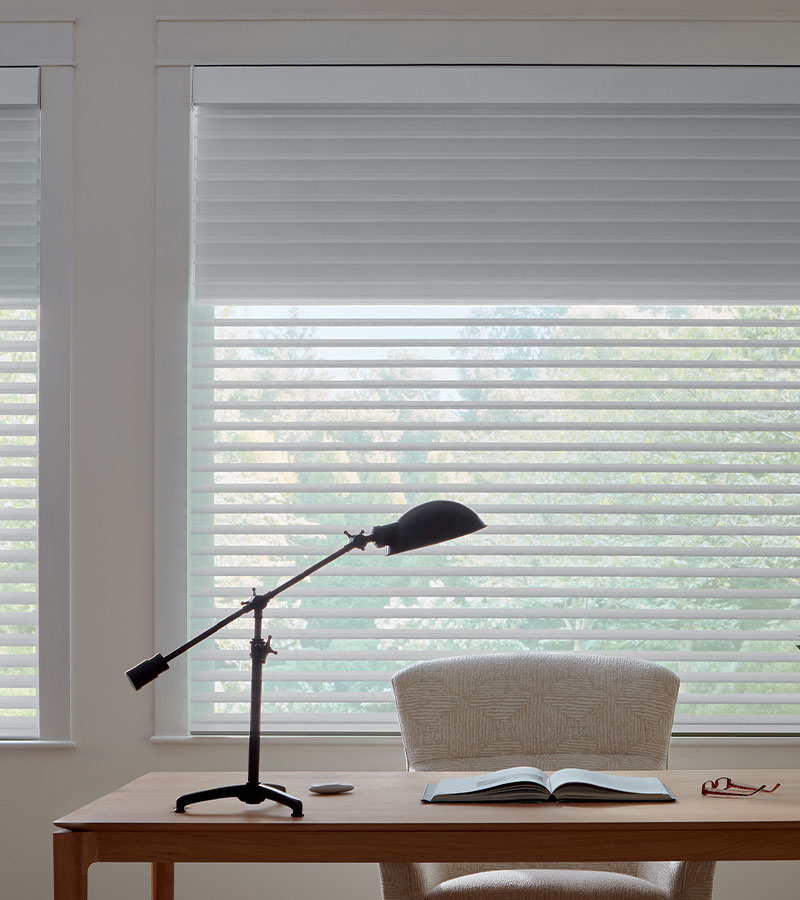 Another option we recommend is top-down shades, which allow you to cover the entire window or lower them from the top to bring in natural light from the ceiling.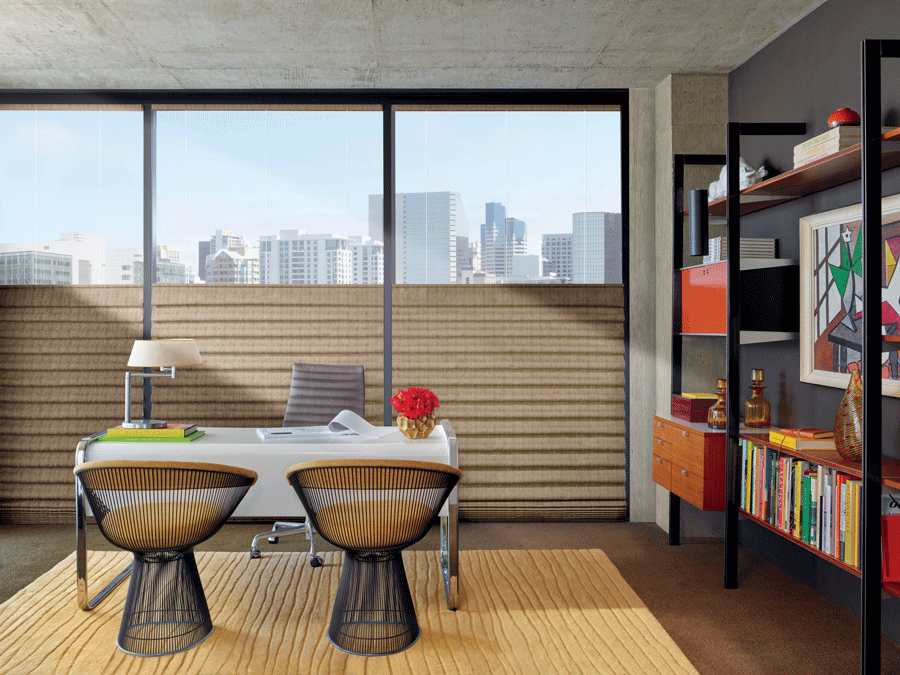 Use Smart Shades as Your Solution 
One advantage of morning sunshine is its predictability and regularity. This means that you can automate the solutions if you wish. The settings on your motorized shades can be programmed to welcome in the sunlight and prevent it from becoming a nuisance.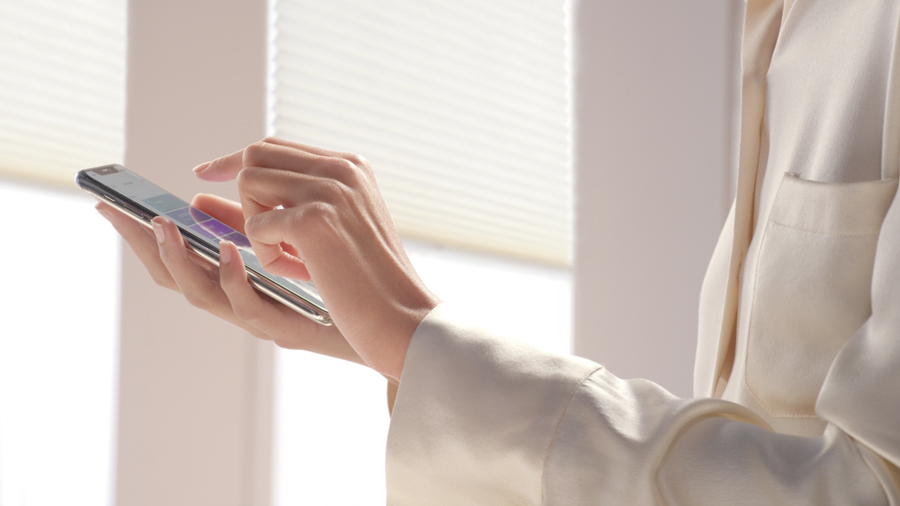 You can save your preferred shade settings and schedule adjustments so that you don't have to worry about them. Additionally, the schedule can be automated based on your location and time zone, ensuring synchronization with sunrise rather than a specific time. This feature enables you to have a consistent experience year-round, even as the days become longer or shorter. How great is that?
Ready for Some Sunlight Solutions?
While we all enjoy the sight of morning sunshine, there are times when we prefer not to have it in our homes. If you're seeking solutions to prevent the issues associated with sunlight entering your living space, our team can assist you. Contact our team at California Window Fashions to schedule your FREE in-home consultation today.