Amazing things happen when you combine the talents of textile designer, Rebecca Atwood, and the elite products from Hunter Douglas. The result is a perfectly curated collection of fabrics, only available through the Hunter Douglas Design Studio. Whether you're on the hunt for draperies, roman shades, roller shades, or side panels; all are available in these beautifully designed patterns.
A Little about the Artist
Rebecca Atwood's first home was Cape Cod. So it only makes sense that her creations resemble a love of nature and the beauty of the ocean she experienced from such a young age. Rebecca tends to experiment with several different sketches in her design process before going back and applying the perfect final touches to each piece.
The art, at Rebecca Atwood Designs, is just the beginning! She adds a layer of intentionality and personal touch to each of her designs by always keeping in mind her core values: responsibility, creativity, inspiration, and self-care.
Rebecca Atwood's Collection with Hunter Douglas Design Studio
Not only did she create stunning designs, but the serene colors and textures she chose for each one are a work of art in themselves. Window treatments should always heighten the style of a room, no matter if that means remaining neutral or becoming the focal point. You have a little of each of those options with this collection.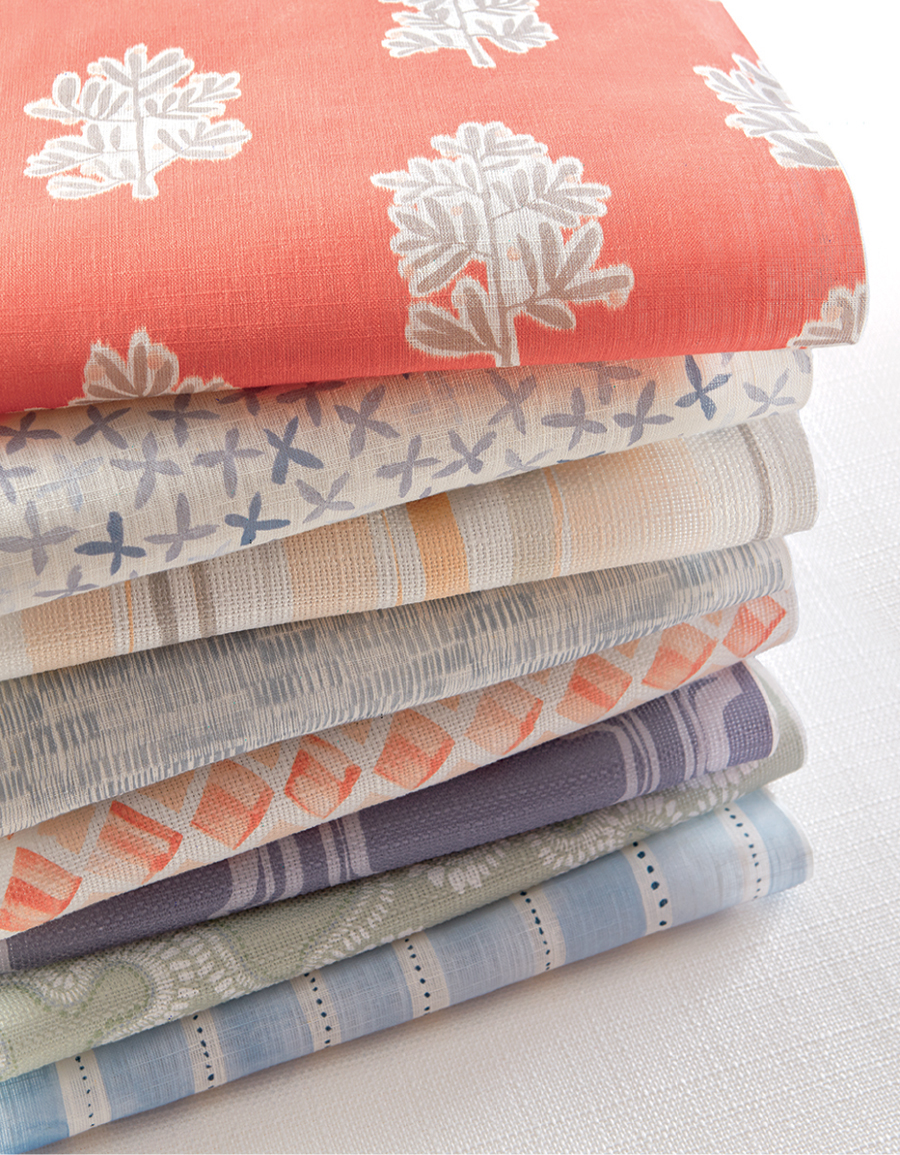 Rebecca truly achieved a gorgeous collection with an organic approach because of her intentions and techniques. From water colors all the way to potato stamping, she did not shy away from a variety of mediums. And, we are so glad she chose what she did! With eight different designs, there are options that will match and fit perfectly into any style of home.
Let Design Studio be there for You Today
Your home is your sanctuary, so what could possibly be better than customizing as much as you can? With Hunter Douglas Design Studio and the partnership with Rebecca Atwood Designs, you can say "hello" to personalized, beautiful draperies, roman shades, roller shades, and side panels.

California Window Fashions is here, and eager, to help! Contact us today to schedule your FREE in-home design consultation and add the gorgeous Rebecca Atwood shades to your home.