When you layer window treatments, you fill your home with coordinated style and incredible benefits. Do you love this look? We've collected tips to help you achieve the perfect look at the window…
Choose a Base Shade.
To layer window treatments, start with the first level of covering. We'll call this the base shade. While this will coordinate with the draperies, the base shade is intended for vital function and lifestyle improvements.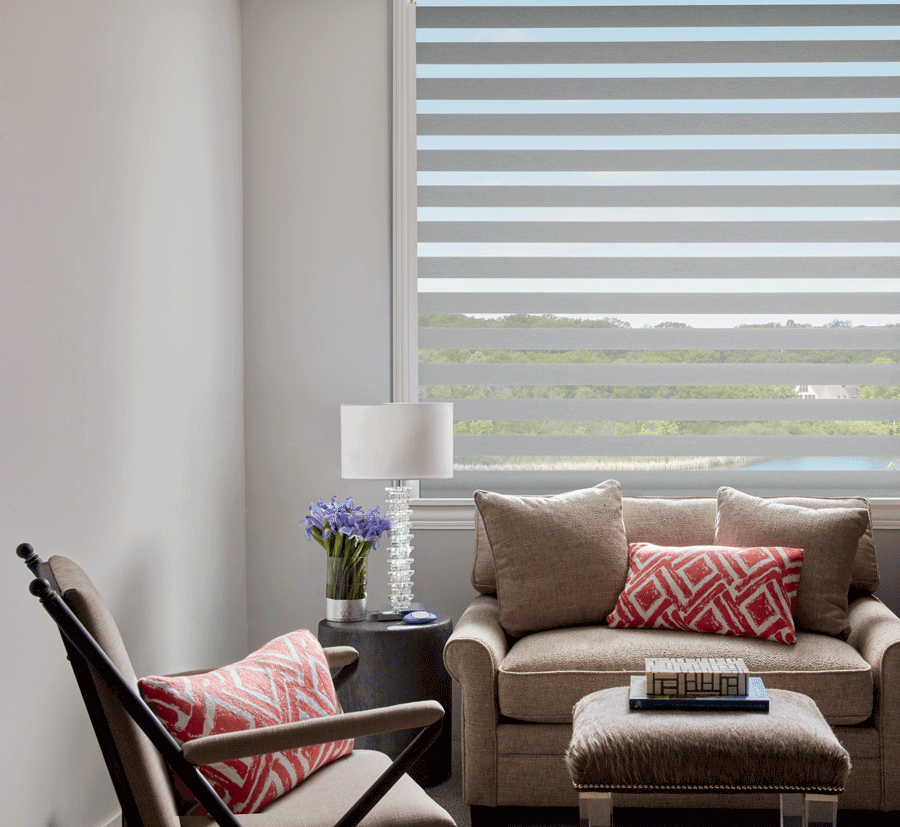 The specific benefits may vary, depending on whether you choose window shades, blinds or plantation shutters. However, these are some ways that the base shades will benefit your family when you layer window treatments:
Direct the incoming light.
Maintain interior temps.
Protect privacy.
Block unwanted light.
Reduce glare.
Protect interiors from UV rays.
Block out light.
Open for view-through.
Select Fabrics.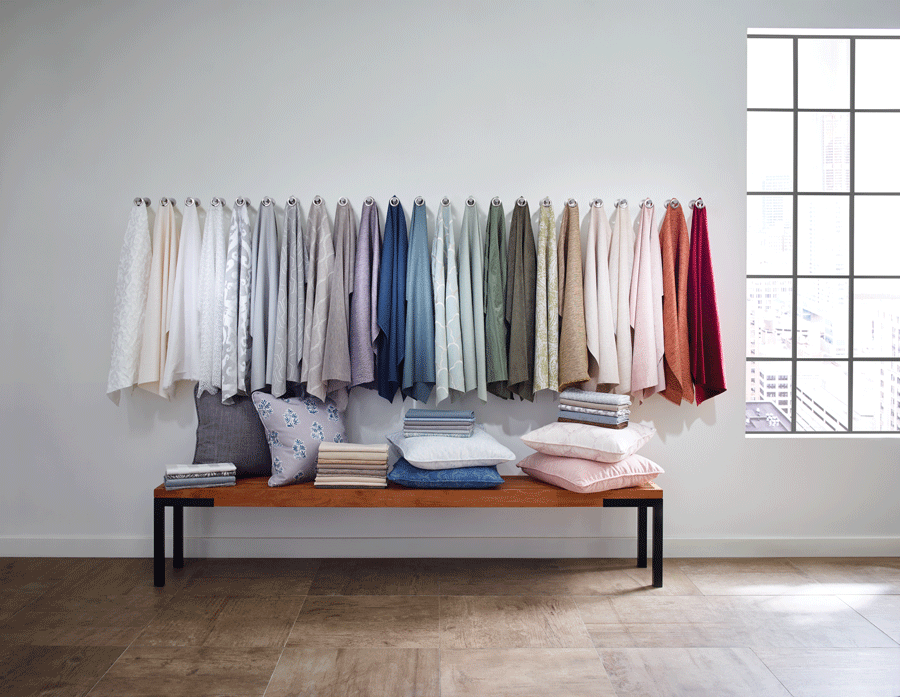 What do fabrics do at the window? They add a beautiful element of style, along with flowing design and soft features. The window treatment choices you make, when it comes to fabrics, will set the tone of the room. What decisions will be involved in choosing fabrics?
Room Style
Patterned VS Solid
Colors: Neutral to Bold
Drapery Function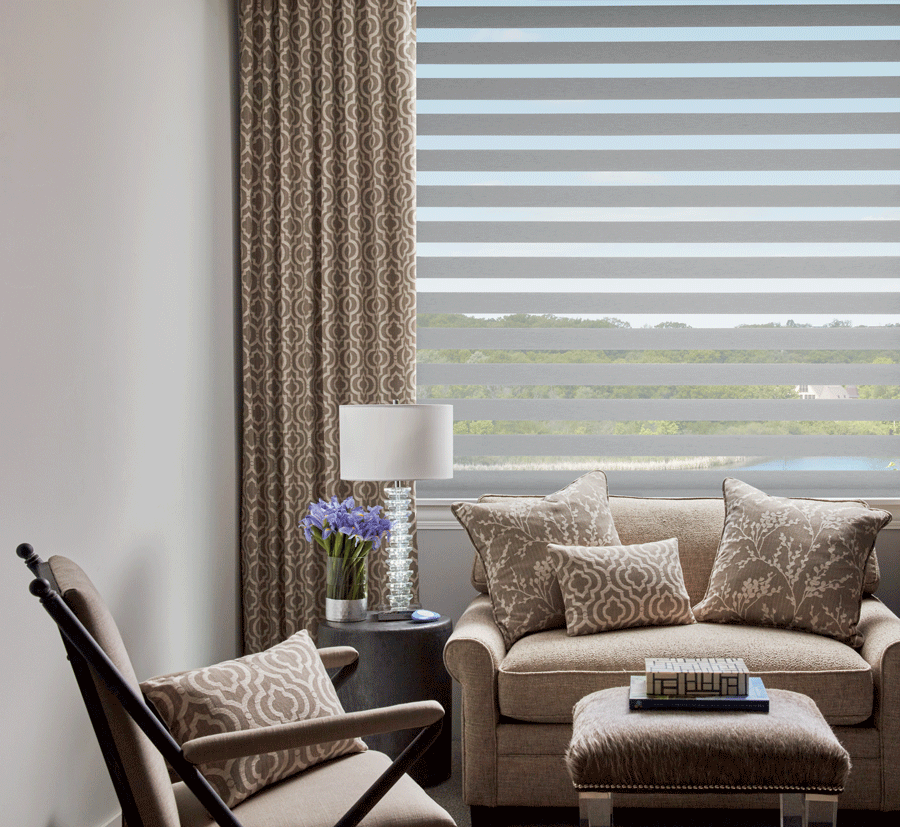 To choose fabrics when you layer window treatments, it's a good idea to determine the style of the space. Will it be casual or well-dressed? Do you want to mix patterns, or keep the look simple? When it comes to color, do you love elements that blend, or would you like to make a statement? The function of drapery panels is an important factor as you choose fabrics. Will they frame the window for style, as side panels? Or, do you need full draperies that close for lifestyle function, like room darkening?
Determine Design Elements.
As you decide to layer window treatments, choosing the base shade and the fabrics you'll feature are both important decisions. But, the finishing touches will really style the look of your home. Which elements matter?
Hardware
Length
Header Style
Customizing drapery hardware is one of the ways to create a personalized look. While some people like to add top treatments, like cornices or valances, many people choose drapery rods that coordinate with the style of their home. It's also important to note that by simply having drapery hardware installed above the window, you add height to the look of the room.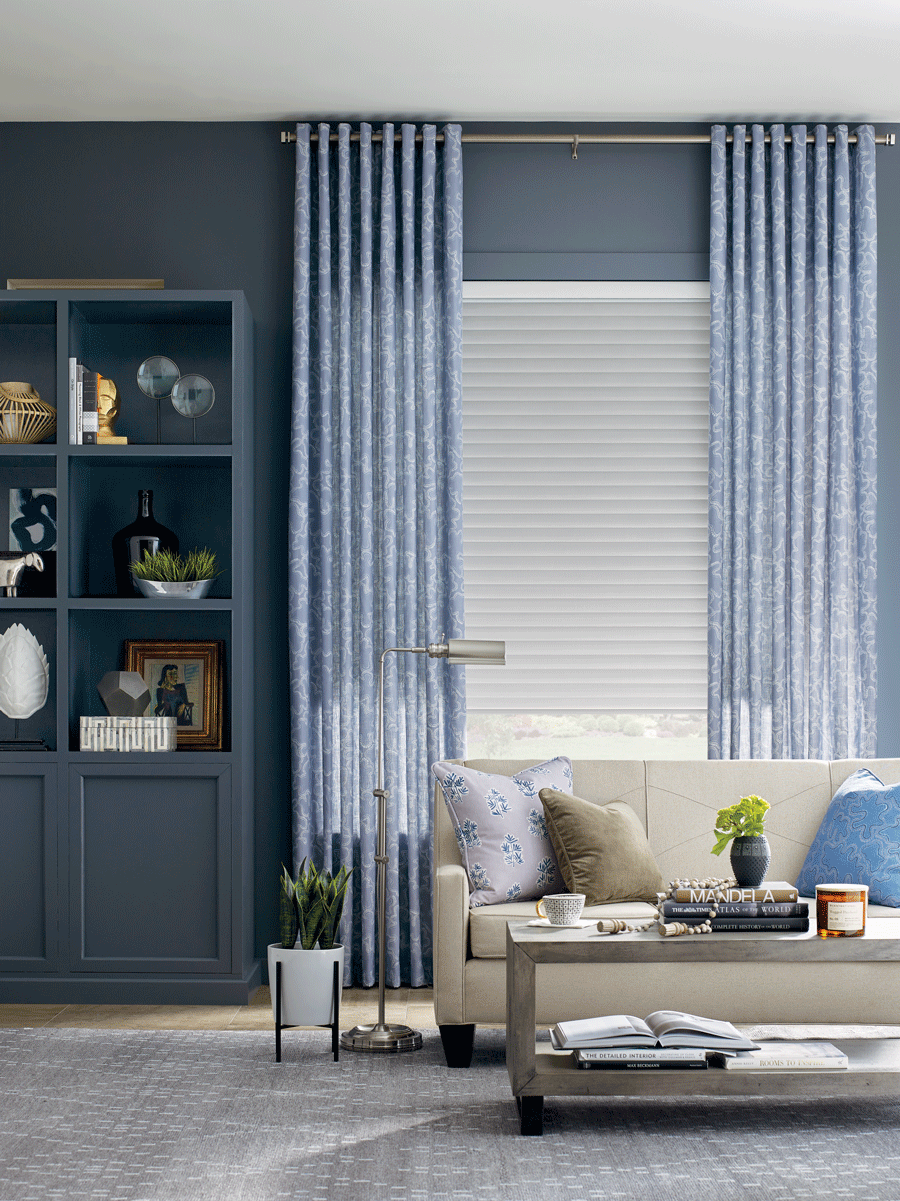 What about length? The two most popular choices are floor length and puddling. Floor length means the drapery will reach the floor, but not touch. Puddling refers to drapery that rest on the floor enough that there is a break in the fabric at the floor.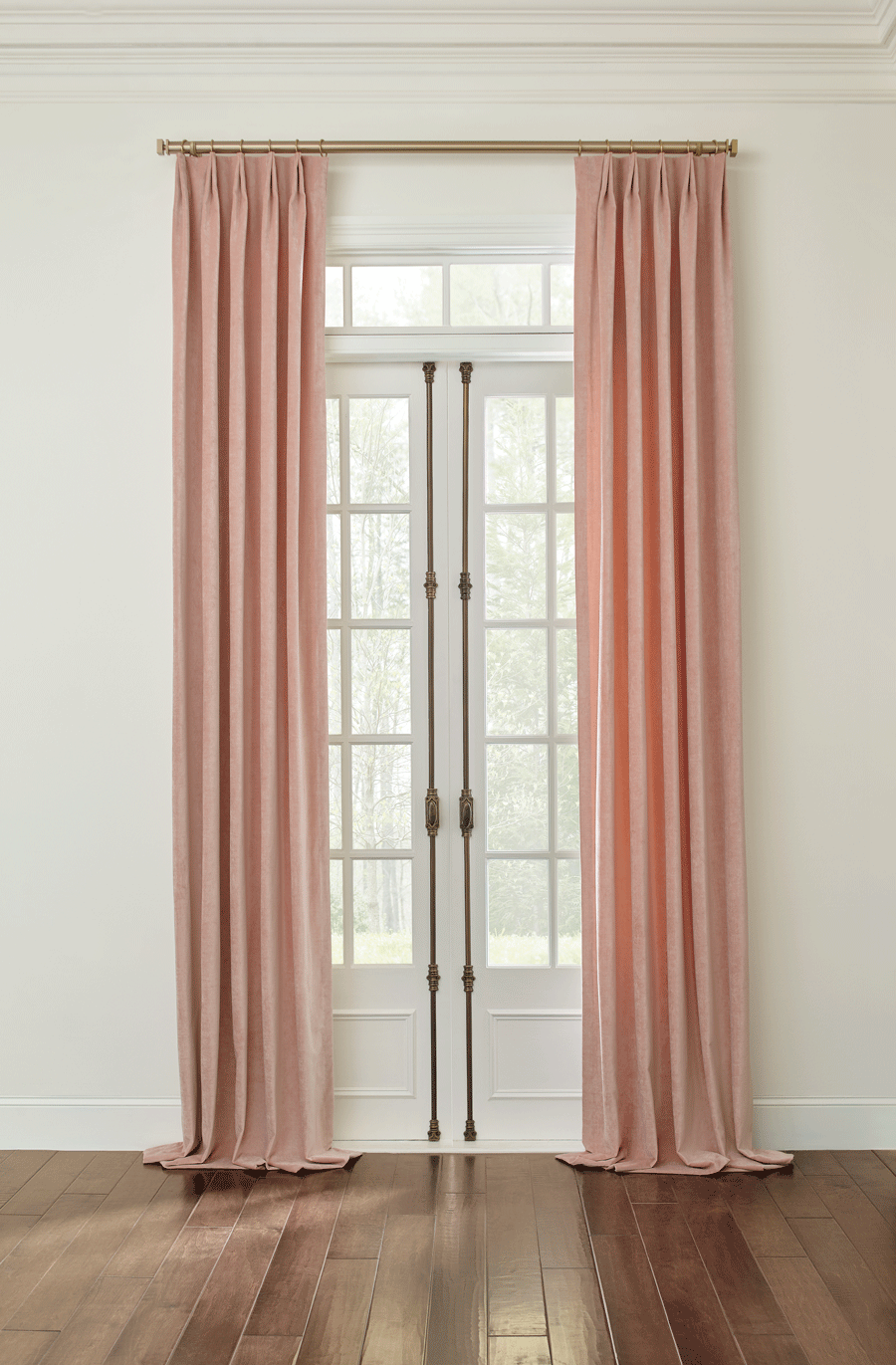 The "header style" explains the finish at the top of the drapery panels. Rod pocket is the traditional way curtains hang from a rod, creating a more casual look. Grommets are another traditional style, resulting with contemporary appeal. The classic look of gathered fabric at the top of draperies is sometimes called pinch pleat. Many people choose to hang draperies with rings when styling window treatments this way.
Want to Layer Window Treatments? Get Started with Us!
As you can see, when you layer window treatments, you get a truly fabulous design! But, there are many choices that go into the process. At California Window Fashions, we will be happy to guide you through the steps, including showing you inspirational photos that help you make your selections! Contact our team to get started with your FREE in-home consultation.