Whether you're working from home, practicing social-distancing, or self quarantining, what's currently happening in the world has affected us all. Our team here at California Window Fashions wants you to know: We are in this together. And, while we might not be able to offer you tips on how to deal with this from a medical perspective, we are here to help in ways we know how to. So, now that you're spending more time at home, take back some control and try some of our tips to add functionality to your home. 
Managing a Healthy Home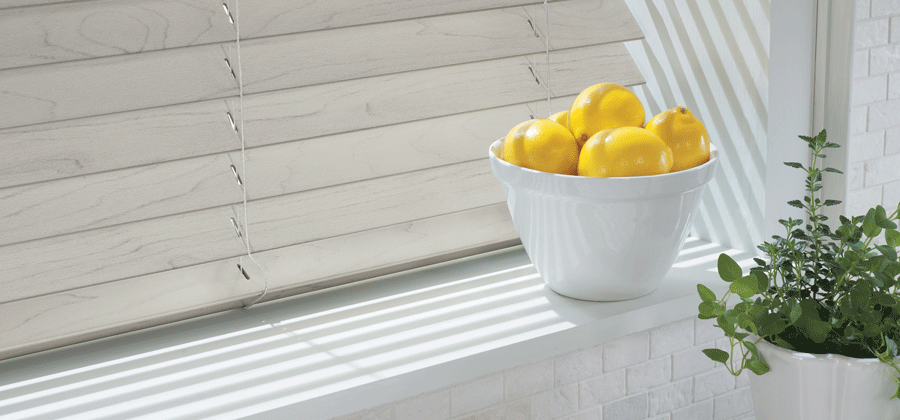 Having a healthy, happy how is the first step in living a happy and healthy life. Here are some essential ways we found to achieve that:
Establish Comfort

Follow a Schedule

Let in the Sunshine

Assess Your Space
How To Establish Comfort
Now more than ever your home should be a haven from the outside world. Part of that comes from the level of comfort your home has. So, those projects that you've been telling yourself you'll get to "someday," well, today is that day! Now that you're home for an extended period of time, take your mind off of what's happening in the world, and check some projects off your list. We're in this together, and we're here to help you add some comfort to your home.

One room we automatically think of, when it comes to comfort, is the bedroom. Is everyone sleeping well? Getting the proper rest is vital to both health and happiness. One way to improve the sleep your family is getting is with the proper room darkening shades. Darkening the space is important, but so is the need to remove distractions throughout the night, like the headlights of passing cars, or the flicker of street lamps.
Make a Schedule and Stick To It
We're sure you've heard that maintaining a sense of normalcy is important in helping get through these tough times. Well, schedules are a quick and easy way to do that.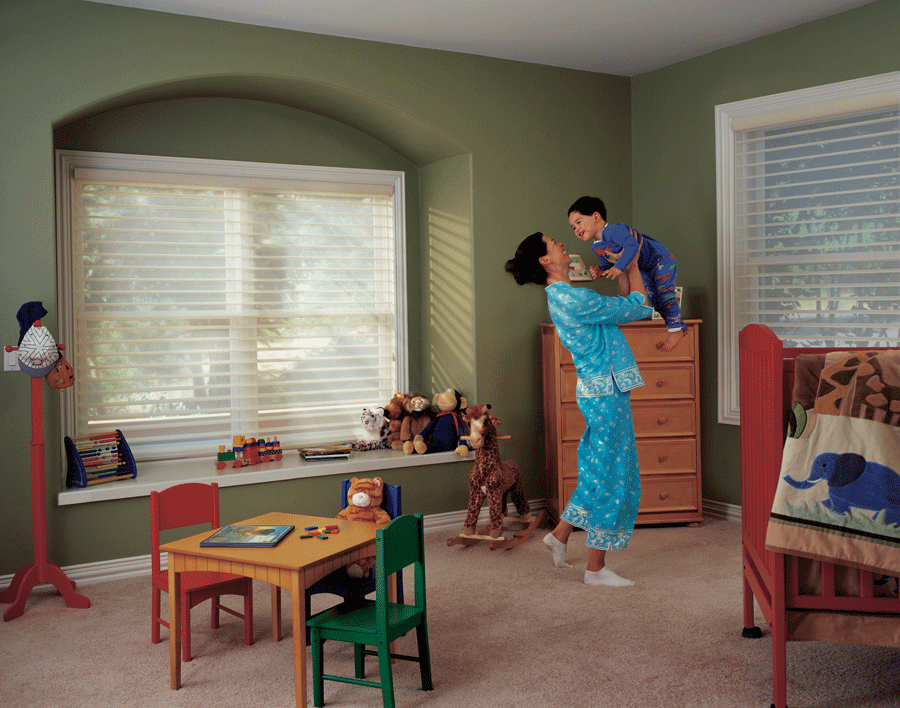 And if you're looking for a little extra help in actually sticking to the schedule you make, Smart Shades are perfect for you. Want to wake up at a certain time each day? Your motorized shades can be set on a schedule. They can also be adjusted with a tap–to help you create the right environment for your family's needs right now. Nap time, in the middle of the day, is easy. Sticking to a new schedule, or trying to maintain a normal one, is simple with these automated shades.
Bring in the Outdoors
With everything going on, it can be easy to forget that spring is just around the corner. Sunshine and fresh air are a great way to help get rid of any cabin fever you might be feeling and brighten your mood. But, glare and other lighting issues can be a headache to deal with.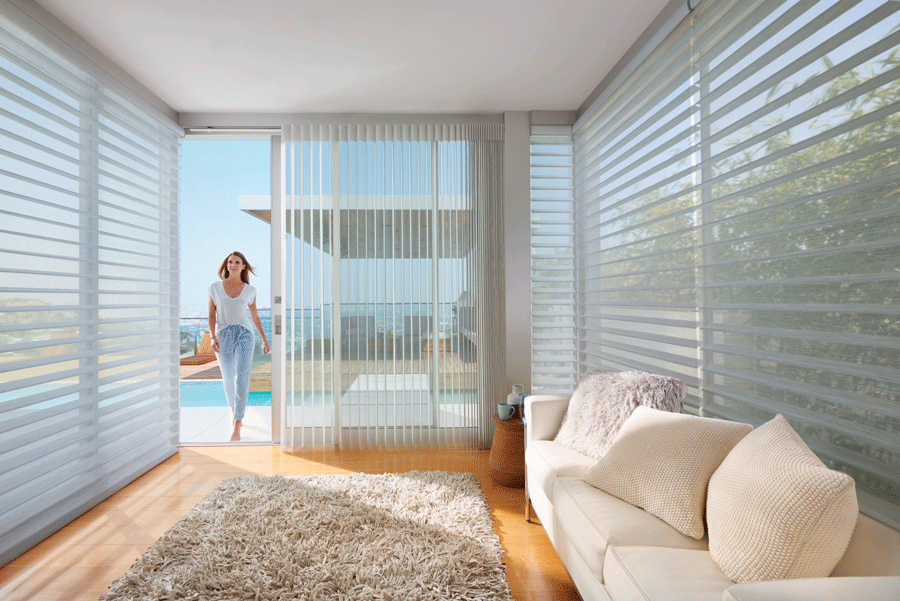 So, let us help you have the best of both worlds. Our window treatments are here to help you with essentially any window related issue you might have. Whether it's a need for privacy, glare issues, or a need for room darkening, we have the perfect solution for you.
Take Some Time to Assess Your Space
Sometimes, when we don't spend long periods of time at home, it can be easy to let problems in our home slip by. Take a look at your home room by room and see if any of these areas need help being better. Take a look at this gorgeous kitchen. At first glance, it seems like a dreamy, well-styled home. But, imagine living and working here, day in and day out.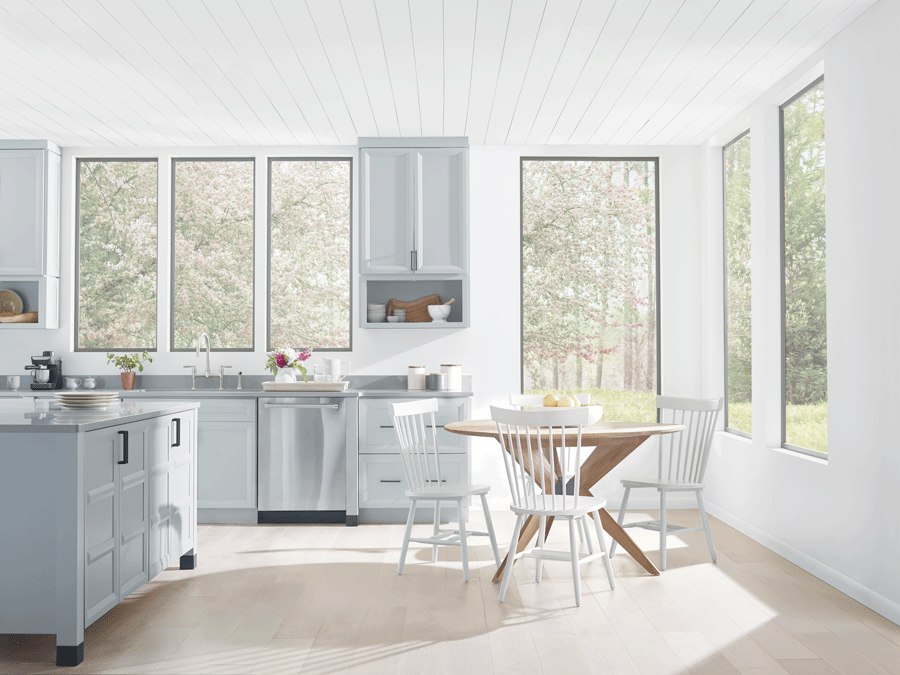 The direct light and incoming heat would chase anyone away. Constant glare would wreak havoc on screens. And, the harsh UV rays would fade that beautiful flooring in no time. How about adding the right window coverings?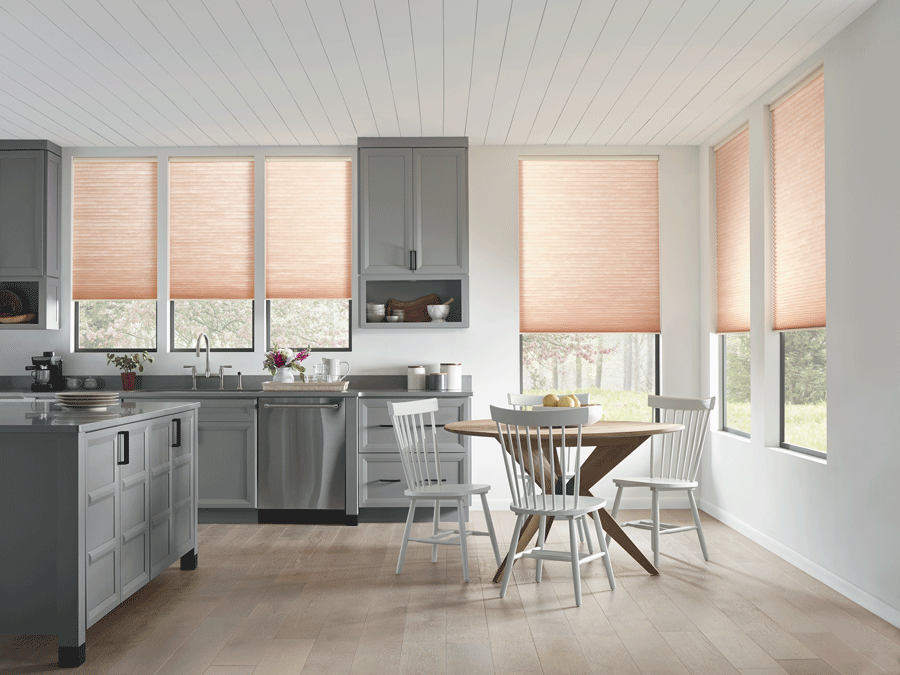 Doesn't it just feel instantly better? It's not blocking the view, or keeping you from seeing outside. The right shades let in light, while blocking the heat, glare and direct rays from interfering with your life. Plus, the damaging UV rays won't plague your interiors. What solutions do you need right now?
-Privacy on the Main Level
-Improved Sleep
-Child Safety
-Energy Efficiency
-Floor to Ceiling Window Problems
We're in this Together
Things are a little chaotic right now, but we're here to help in the best way we can. Whether it's an above-mentioned problem fixed, or a completely different window issue, we've got solutions. Remember, we are all going through these crazy circumstances right now, and we want you to know, we are in this together. Our team is here for you!  Contact our team at California Window Fashions today for your FREE consultation.