Over the past few weeks, many have found themselves working from home. This new change has come with its own set of challenges. Since you've had the time to get used to your new schedule, what solutions are you looking for in your home office? A change of environment comes with new priorities, and we believe many can be solved with the right window coverings. We've compiled some great options when it comes to making your space more productive and comfortable.
Working AM to PM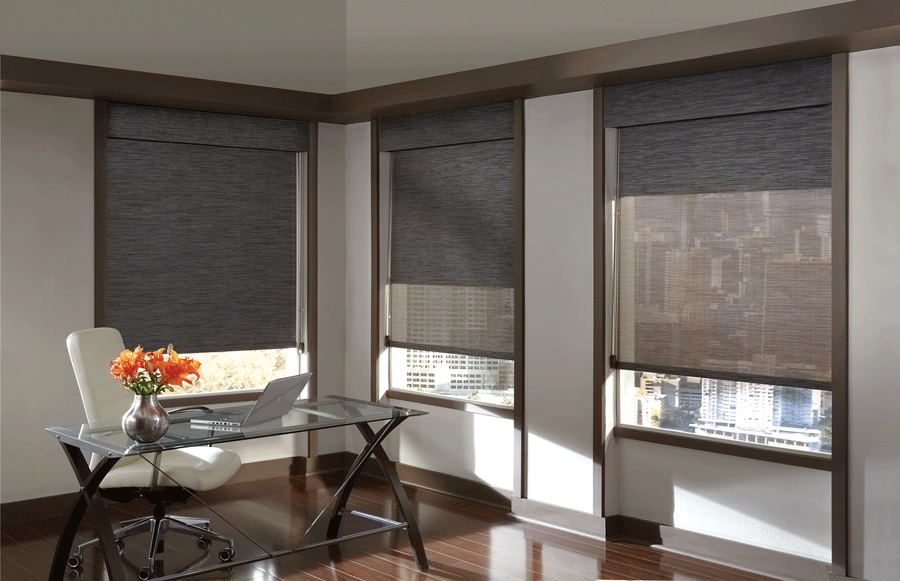 As the day progresses, you may receive a variation of light exposure. A solution like dual shades allows for multiple display options. If you leave the shades completely open you have a full landscape view. The in-between screen view lets you see outside, while benefiting from filtered light and reduced glare. Bring the shades all the way down for blackout so the afternoon sun isn't a burden on your work deadlines.
Keeping the Heat Out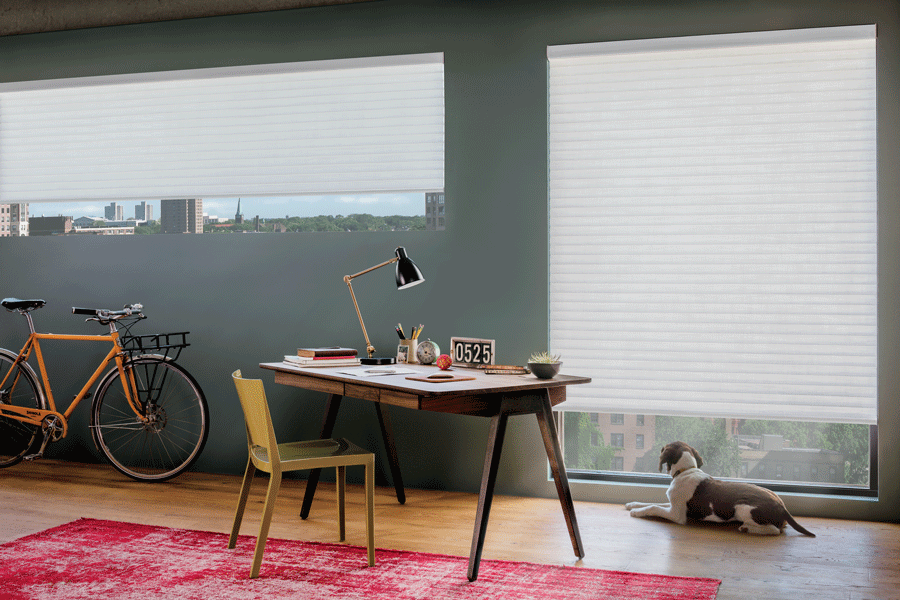 Depending on what room you're utilizing as your home office, chances are you've never known it could get so hot. You're not used to spending hours in that room. The sun's heat can start in the morning and stay well into the afternoon–causing you to feel sleepy from all that warmth.  This tends to happen the most if your windows are south-facing. Block that heat before it reaches you with energy efficient shades.  Sonnette™ Roller Cellular Shades are a great option.
Daylight in Your Home Office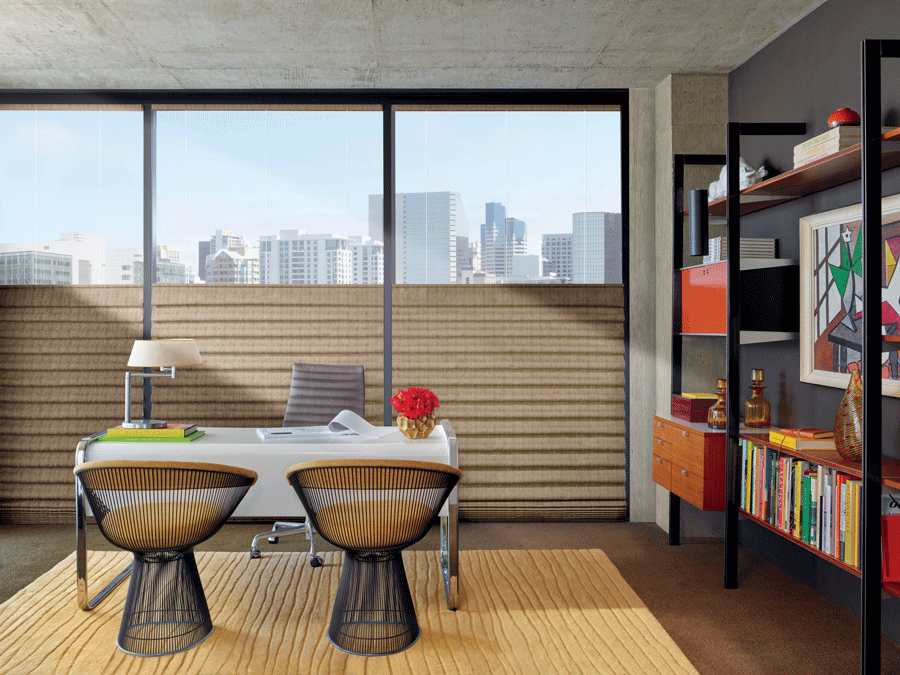 There's an ideal balance of light you'll want to achieve in your space. You don't want too much to take over the space, but it's important to have enough to stay energized. Top down bottom up shades are the perfect way to achieve a happy medium. Natural light flows across the ceiling, illuminating the space, but staying out of your eyes.
Solutions to Last All Day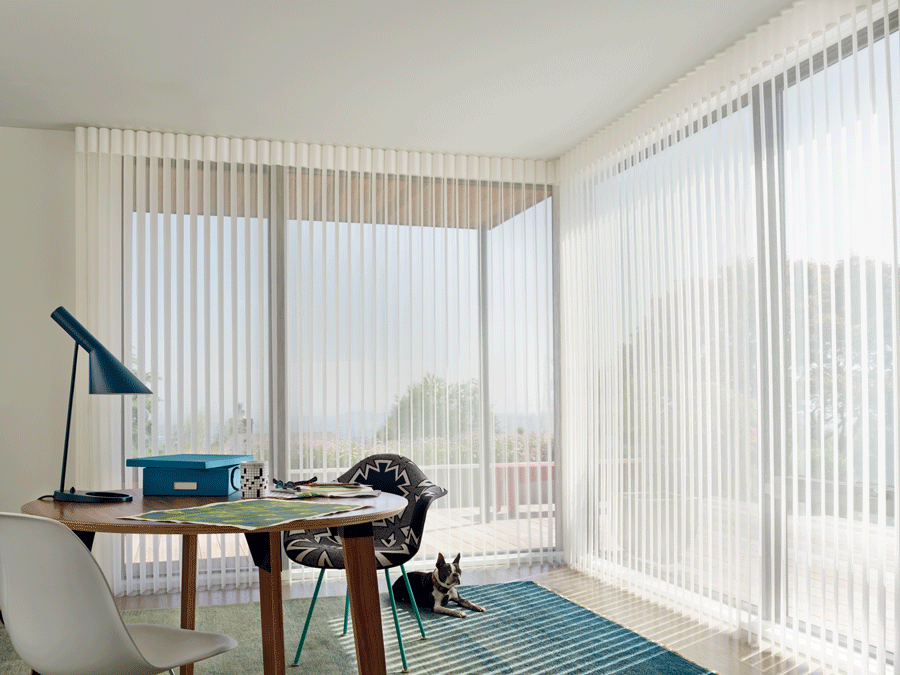 Do you have windows not receiving direct light, but still causing glare? Windows left uncovered–even though they aren't receiving the intense light–still need attention. The trick is picking the correct covering so the room doesn't get too dark. A solution like sheer fabrics help reduce the glare, but allow a nice glow. The room will feel fresh, and you can give your eyes a rest since the glare will be gone!
Let's Get Started
We know it hasn't been easy getting used to working from home. That's why our team, at California Window Fashions, wants to help make your home office a place you can work in ease. We would love to guide you with the solutions that will work best for you and your home. Contact us today for a free consultation. We can't wait to hear from you.