Your personal style says so much about you. Dressing to represent who you are is so important to your happiness. And, your home is no different. It's a place that represents who you are and what you love. Are you partial to modern design? Classic elegance? Vintage chic? From your choice of furniture, all the way down to your favorite accent pieces, you should surround yourself in what you love. Embrace your personality while decorating, and don't forget the details. Did you know that even your window treatments can represent your personality? Roman shades are a perfect choice, since they come in diverse designs. Take a look at our guide to finding the perfect Roman shade style for your home.
The Timeless Style
When it comes to your personal fashion sense and home design, you love the classics. You like design trends and knowing the newest styles, but there's something about timeless looks that just speaks to you. Consider this Roman shade style for your home. When people think Roman shades, they think this design. When lowered, the flat fabric adds a smooth touch to your space. Raise this Roman shade style to admire the neat folds that dress your windows in elegance. Pick out your favorite fabric to match your entire room, and watch as your space transforms into a timeless masterpiece.
The Trend Setter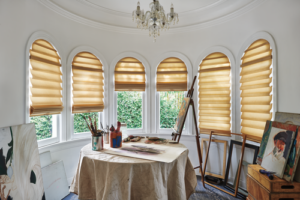 Interior design is something you love. You may have multiple design magazines throughout your home, a billion "pins" on your Pinterest boards, or you might follow interior designers on social media. Perhaps you simply enjoy putting together a room with your favorite new design elements. If you love contemporary design, this Roman shade style is for you. Vignette modern Roman shades have folds of gorgeous fabric that look like a flowing waterfall. They add dimension and modern taste to your home, much like hobbled or teardrop shades. If you also like modern technology, like home automation, you'll love the features you can add to this Roman shade style. Motorization makes it easy to control your rooms, including light, privacy, and environment. You'll certainly make a style statement with your choice of fabric and personalized atmosphere.
The Organizer
Everything in your home has its own place. You love to be organized, and enjoy clean, put-together looks. With this Roman shade style, you'll accent your organization while adding gorgeous style. Knife pleat or ribbed pleat shades feature sleek, clean lines, which add structure to your space. The designer look will complete any room, and give you ultimate control over your environment. Incorporate your personal style by choosing your favorite fabric, texture, and pattern. Organization never looked so good.
The Luxury Lover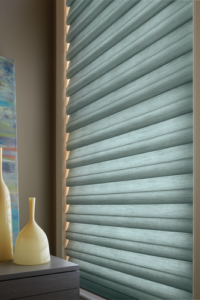 Not only do you want your space to look good, you want it to feel good. It must be inviting and comfortable. If this is your goal, look no further. Solera soft roman shades is the right Roman shade style for you. The streaming contours add gorgeous volume, as well as designer style, to your windows. Let your window treatments flow with your home decor by choosing from many colors and textures. Want even more luxury? You can add amazing features to this shade, like top down bottom up operation for light control, energy efficiency, room darkening, and motorization. Create the space you deserve with this Roman shade style.
Find Your Roman Shade Style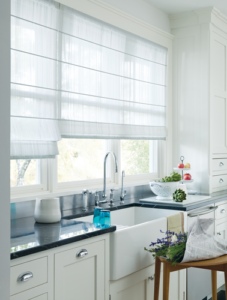 What design styles do you love? Whether you found a Roman shade style that speaks to you, or are still wondering about your options, California Window Fashions is here to help guide you to the best choice. Enhance your home by showing off your personal taste. Gain control of your environment with the latest features, and transform your space. Contact our team today for a free, in-home consultation.