This past year we've all been spending more time than ever within the walls of our homes. In that time, you've probably found out what works best and what doesn't. Smart home technology is integrated into many houses these days, and that's likely one of the things that has helped you in this extra time at home. So how exactly can you best use the technology to help your spaces function seamlessly for you and your family? We're here to help you get smarted with automated window treatments.
Where are You Spending the Most Time?
Whether you're video chatting with family far away, in a work meeting on the computer, or helping your kids through their remote learning you, need a comfy, well-lit place to sit for all this! Smart shades will allow you to decrease the bright afternoon glare and diffuse the light to create a cozy atmosphere where you can feel productive while you're also enjoying the space. This means no more fighting over the perfect spot when more than one person needs to be on a computer at the same time.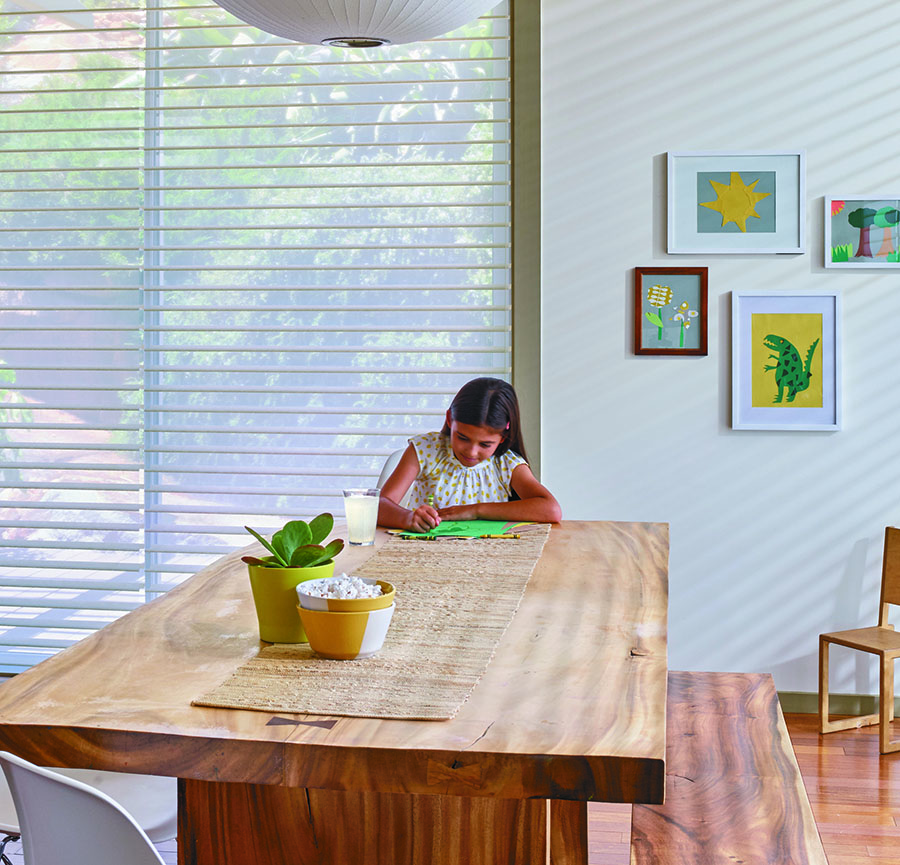 Add a Little More Structure to Your At Home Schedule
Most of us thrive best when there is at least a little bit of routine and structure to our days. We may be at home throughout the day now, but that doesn't mean all of that routine has to go out the window! In fact, it can start at the window with automated window treatments.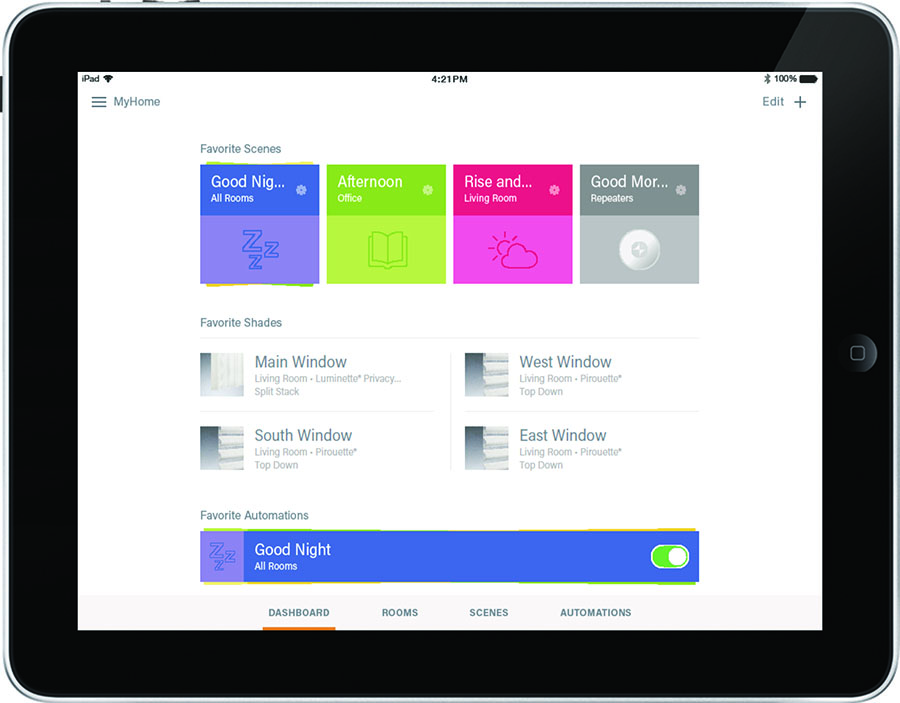 You can now set your window treatments to a custom schedule that works best for you and your family. They will raise automatically when it's time to get out of bed, which will let the sunshine in and help start your day on the best foot. Then, when it's time to focus on work or school a little harder, you can program the shades to partially close to block out distractions outside. Then at bedtime, the kids will fall into their bedtime routine when they see the shades closing after the sun has set.
Completely Custom Experience
You and your neighbors may pick out the exact same shades, but that doesn't mean they have to work exactly like each other! That's the beauty of smart shades, and smart home technology in general, it's completely customizable to fit your needs. You can adjust each room individually as you have different family members working in different rooms, or you can implement a full house schedule.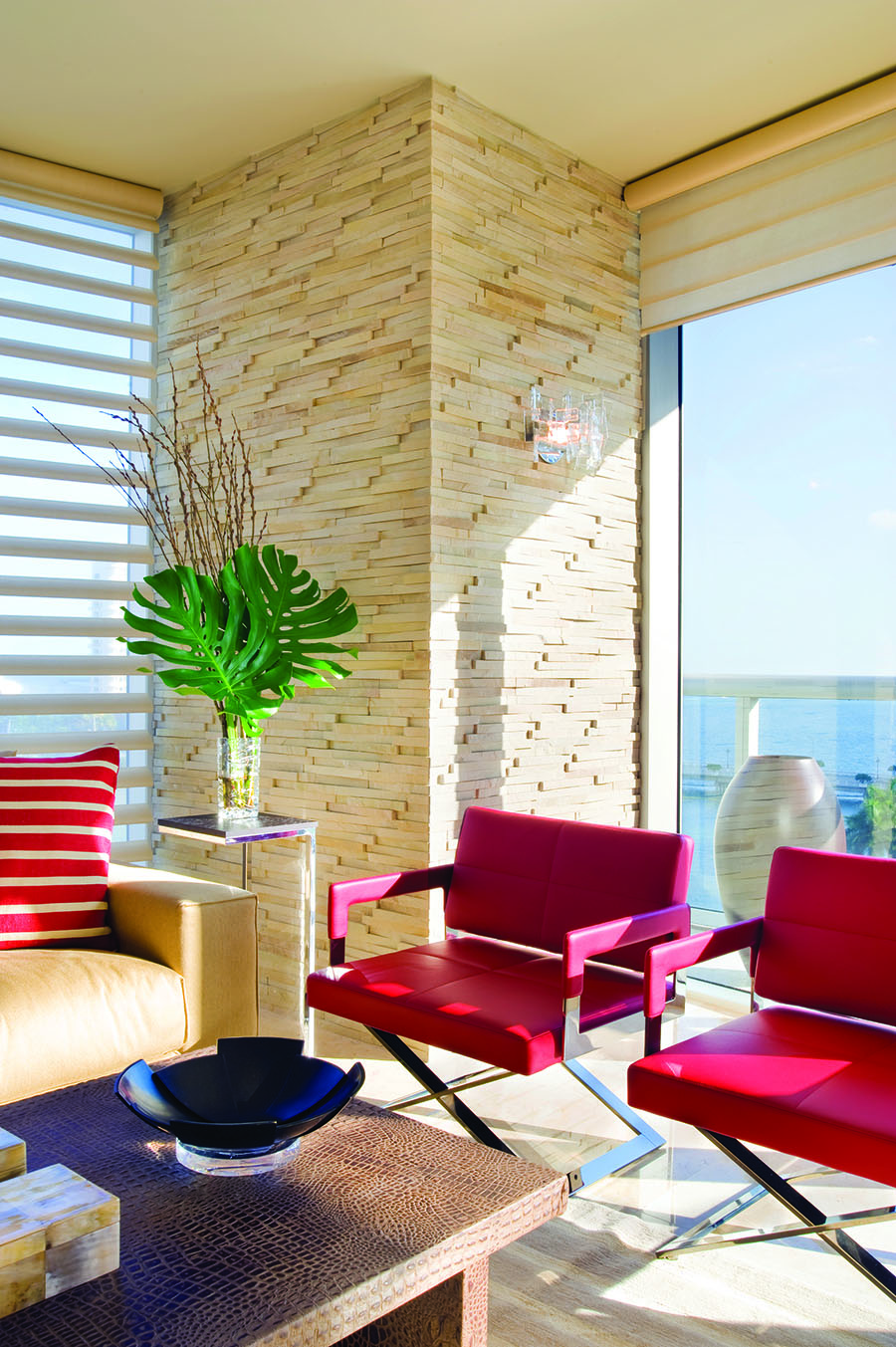 Does the sun pour into your kitchen in the morning? Maybe you love the warm, morning light to fill your space while you all settle in for breakfast. Then once it reaches the desired temperature, you can drop the shades down which will help to trap the heat and pad your pockets by saving on your energy bill!
And we haven't forgotten about your four legged family members! Pets usually gravitate toward the same few spots in the house when they want to cozy in for nap time, and often, it's one of the sunnier spots. Your shades can have "pet mode," adjusting slightly open to keep one spot sunny while altering the rest of the atmosphere to be ideal for your (human) family.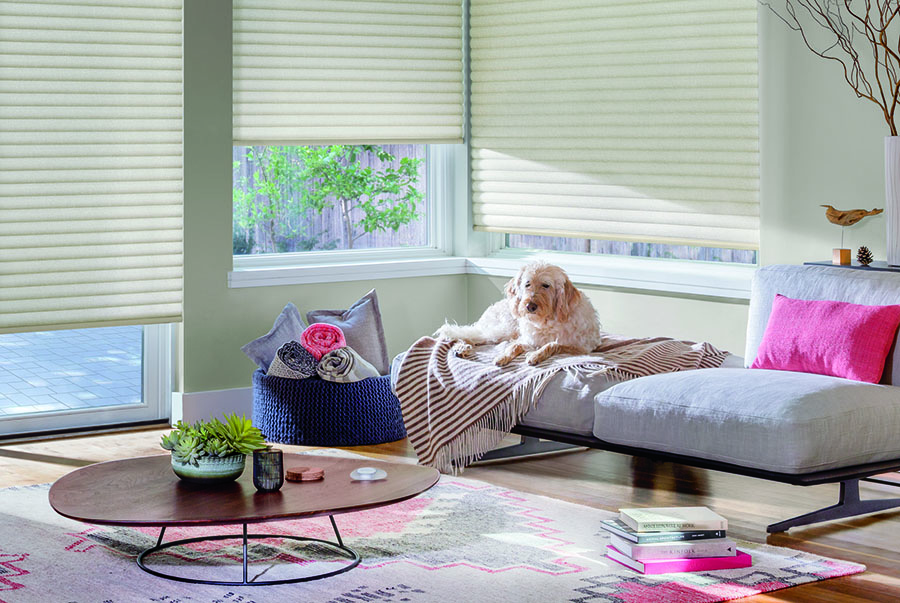 Smart Home Technology, Which Do You Have?
Whether you favor Alexa, Google, or Siri, you can have it all with your new automated shades! Our window treatments work with most smart home systems, and it's very simple with the PowerView® app.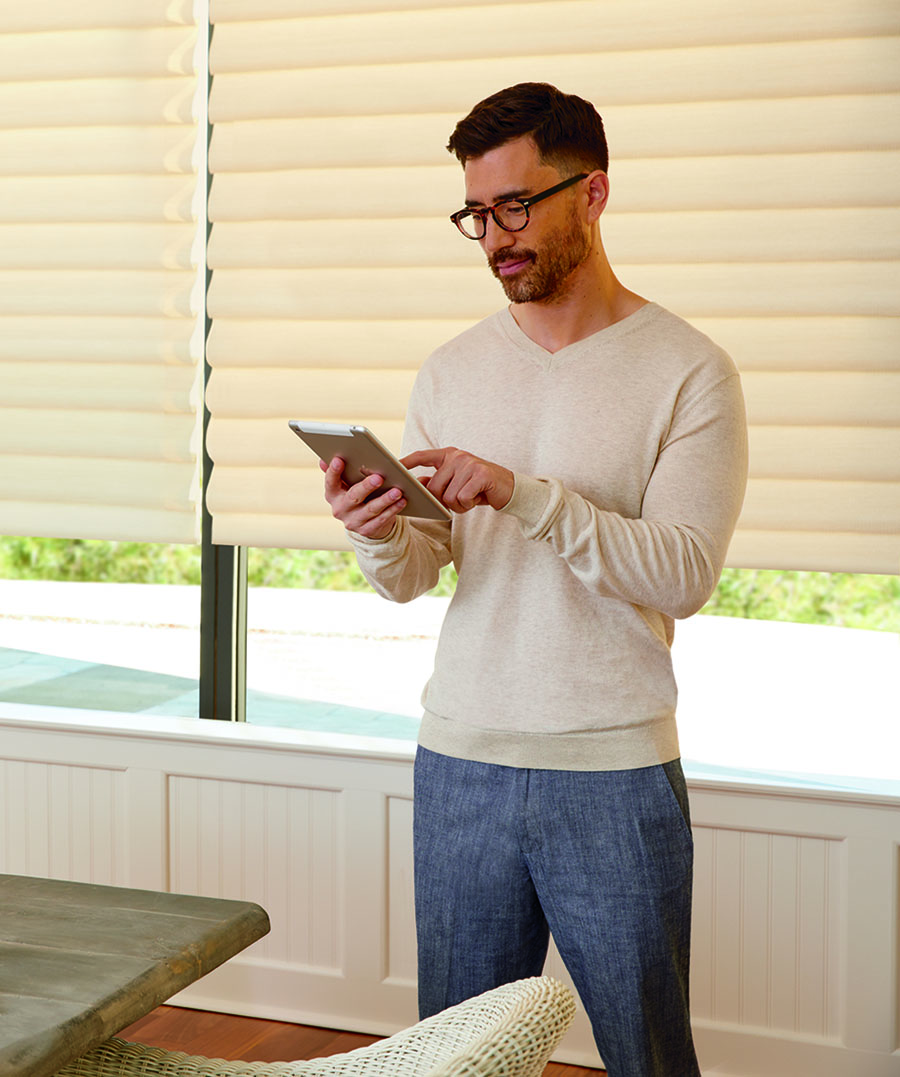 No Longer Just Shades
While window treatments may not have been in the forefront of your mind before this year, you've probably noticed that without the right ones there are certain places in your home you can rarely sit comfortably, places you can't see screens, and a lot of adjusting that goes into the wrong treatments. Automated shades are perfect for installing, programming, and then never having to worry about them again. Our team here at California Window Fashions is here, and eager, to help. Contact us today for your FREE design consultation.