Beauty and tradition – two words that come to mind when describing the timeless style of Plantation Shutters. Known as the furniture of your windows, interior shutters embrace decades of craftsmanship and distinguished charm in the Roseville area. Making a style statement in the richness of stains and painted woods, or the innovation of sleek finishes on specialty materials, custom Shutters will provide dramatic light control in your home. Handcrafted for your custom design, these window treatments will be the finishing touch for your home's unique decor.
Style for You.
Encompassed with the romance of tradition, the straightforward, organized appeal of Plantation Shutters will bring all of the elements in your home together for a stunning scene. Heritance Hardwood Shutters feature the quality craftsmanship of artisanal techniques with unique paints, stains and finishes. The dovetail joinery ensures long-lasting durability and incredible quality. Palm Beach Polysatin Shutters feature a range of favorite whites to add a smooth finish to your home. Designed to withstand the elements, these shutters will retain their beauty for years to come. Newstyle Hybrid Shutters bring the classic look of Plantation Shutters with the innovation of man-made materials for a unique style experience.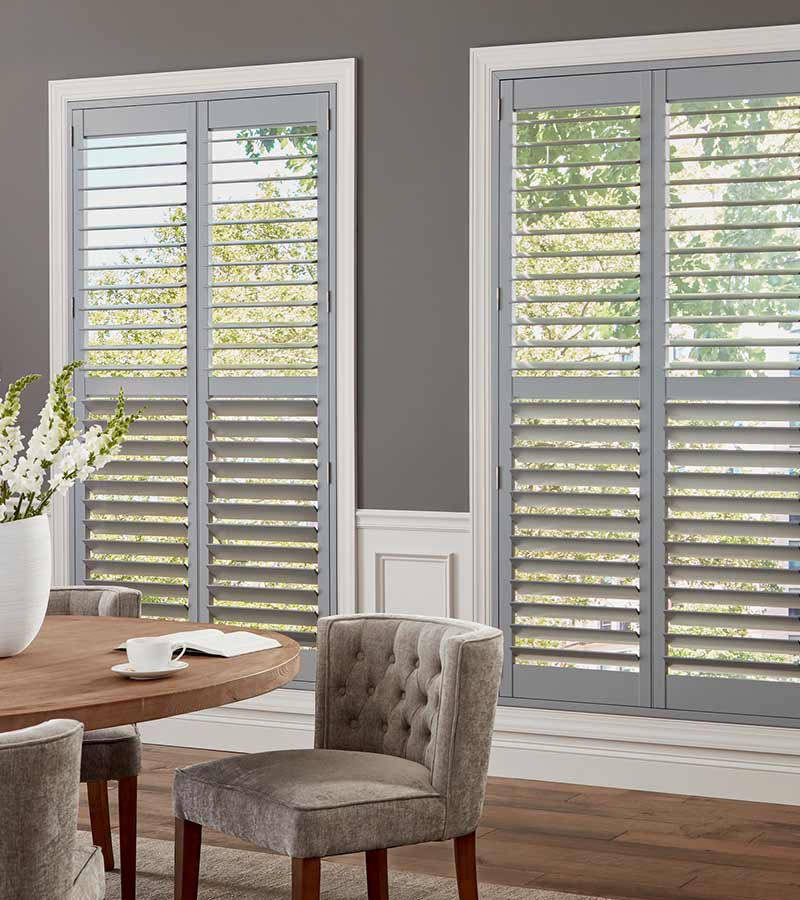 Customized for Your Home.
Contoured, shaped and created for you, Plantation Shutters offer your home the beauty and sophistication of a custom look designed for you. With options available for specialty shapes, find the perfect way to put a personal touch on windows that are out of the ordinary. With options available for louver sizes, we can help you decide how you want the shutters to appear, and the affects they will have on the lighting and the view. The operating systems available customize the function of your Plantation Shutters, from the tradition of hinged panels, to the ingenuity of bi-fold and bypass tracks. Child safety is of utmost importance; the operation of these shutters prevent hyper-extension, in addition to the magnetic system that holds them in place when closed.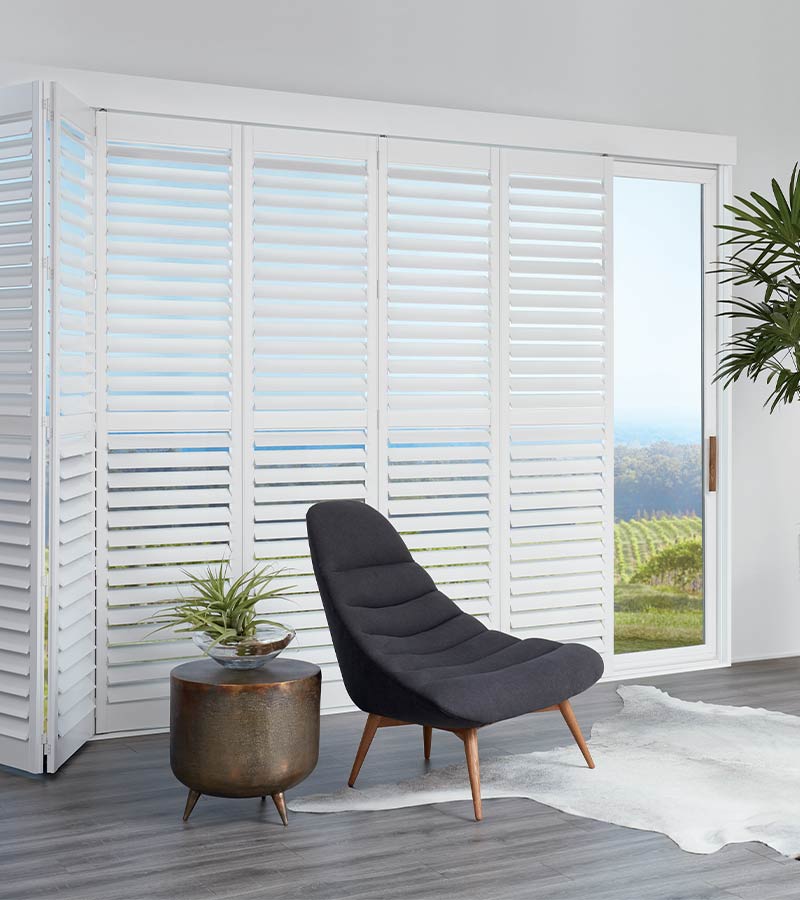 Finished the Right Way.
Hunter Douglas knows that in order for you to love your Plantation Shutters for years to come, they need to be in exquisite condition for a lifetime. That's why we stand behind the products we sell, and also the reason we love Hunter Douglas' commitment to quality. You can trust the quality of the exclusive finishes used. They are easy to clean, easy to maintain and keep your shutters looking beautiful throughout the years. Offering 99% UV protection when closed, your home will be protected, and your Plantation Shutters are designed to withstand the elements – backed by Hunter Douglas' Lifetime Warranty.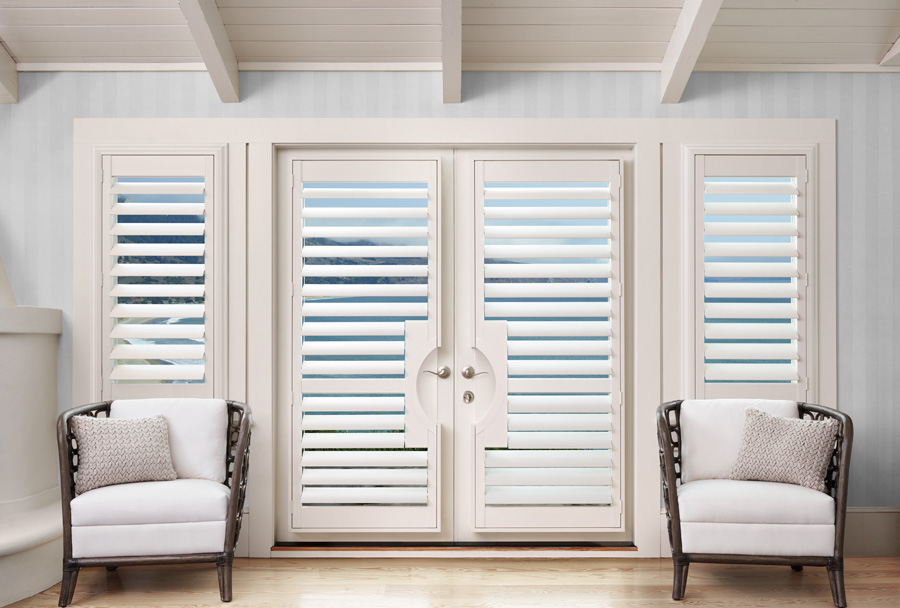 Dramatic effect, striking style. This is the sophistication of Plantation Shutters. Find your favorites, and customize the look that will highlight the beauty of your Roseville home. We would love to help you find the style that speaks to you. Contact our team, at California Window Fashions, for a free, in-home consultation.