Your home should reflect style and design that speaks to you. Have you felt inspired lately to add personality to your home? The striking look of Designer Roller Shades & Custom Roller Shades can help you do just that. With an amazing selection of fabrics and materials, find the perfect backdrop for your home. If you want to enjoy the beauty of your view while your Roller Shades are in the lowered position, the dramatic style of Designer Screen Shades shares many of the same features as Designer Roller Shades. Add the convenience of automation, with PowerView Automation, and your home will be the epitome of contemporary form, fashion and function.
Colorful Ambiance
Is there a color that you feel drawn to – a color that appeals to you in every element of design? Our advice? Run with it. You want your home to reflect your likes – a place that makes you smile. Colors have a strong effect on our mood and well-being.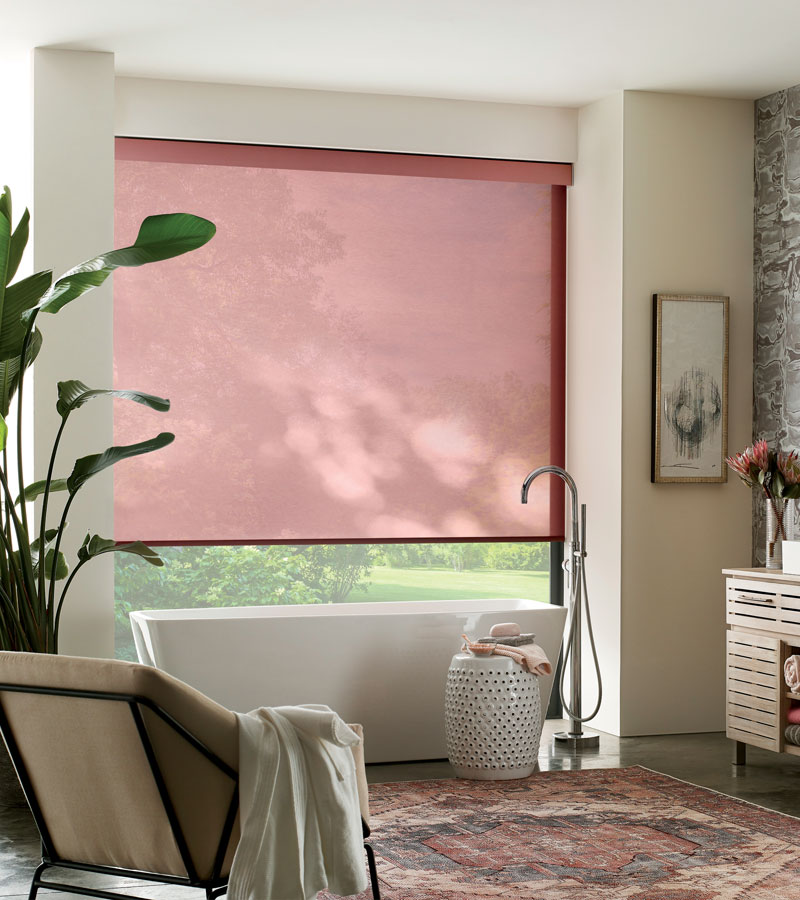 The sleek backdrop of Designer Roller Shades will add the splash of color you need to feel good about your home. From bold colors to subtle hues, the palette is your playground, and it's time to have fun! Top off the look with a top treatment or bottom treatment that either matches the color of your shade, or choose elements of design that complement your style. Regardless of what you choose, your home will be a place that you love to come home to.
Textures, Patterns & Prints
Springtime has arrived, bringing with it the brilliance of floral prints. Textures, patterns and prints can add such dimension to your rooms – even in the most subdued tones. Custom Roller Shades, because they have such simplistic structure, are often a popular canvas for geometric design, floral charisma or whimsical prints. They don't take away from the statement of the fabrics.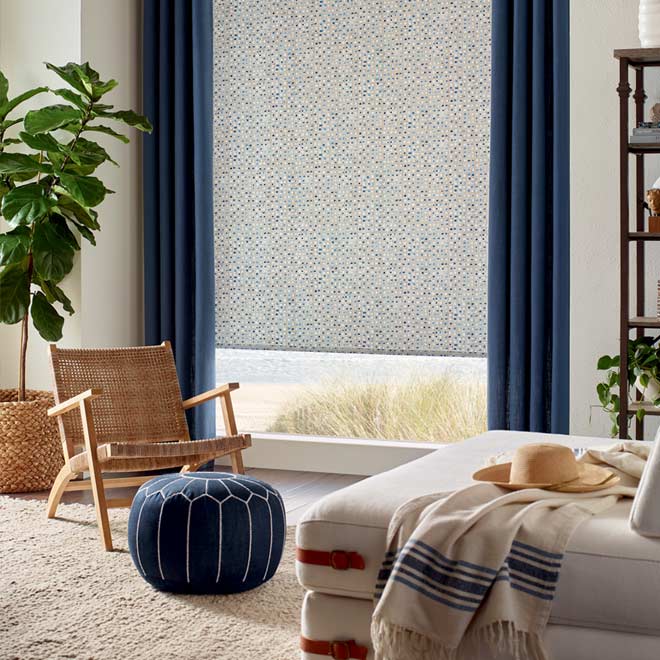 Whether you want the natural look of woven textures, or the sheen of urban styling, window coverings offer a stunning collection of materials for you to choose from. They also pair beautifully with draperies, allowing you to combine styling for a dramatic look.
Smooth Form, Straightforward Function.
With low profile form, the function of Designer Roller Shades is simplistic, and these window coverings fit anywhere. If you have space issues, these window coverings will fit. If you have large scale windows, these shades are a great choice. If you want to pair these window coverings with layers of window treatments, you can!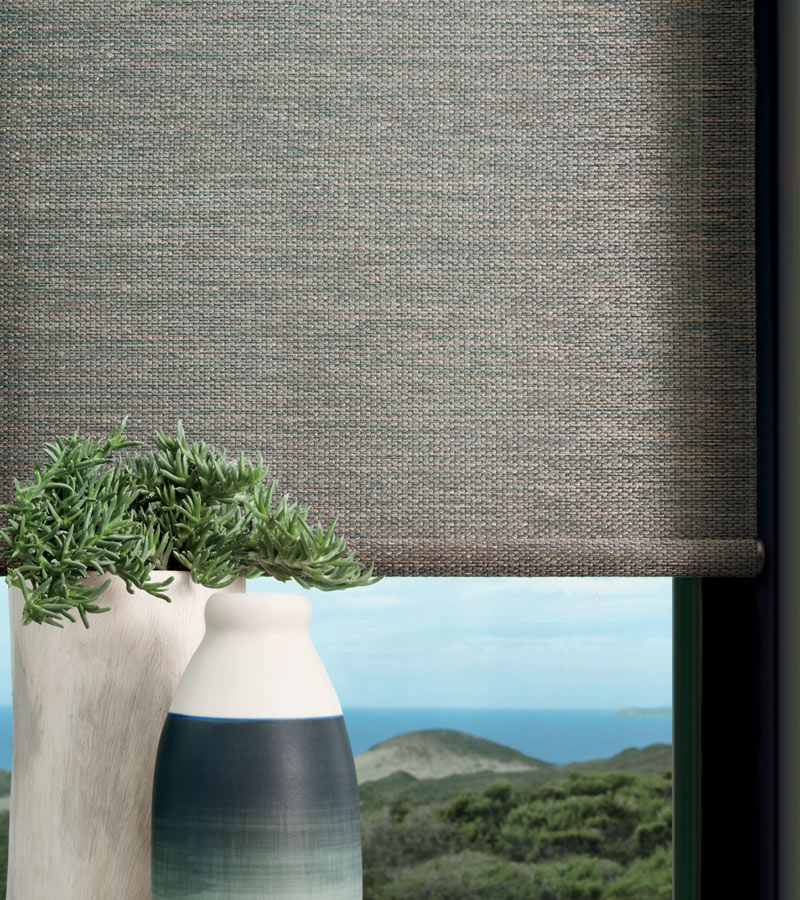 The operation is simple, allowing them to be a part of any room, regardless of obstacles or audience. The best part? Because of their amazing style elements and sleek design, these shades also look incredible on their own. Like a light switch, Designer Roller Shades are a perfect choice for the window covering solutions you need within your home, allowing you to enjoy the natural light and view when you want.
It's the Finishing Touch!
If you're like most of our clients, the windows in your home are not all created equal. With multiple sizes, functions and types, you need to have window covering solutions that heighten the level of style in your home while also meeting your needs. Hunter Douglas' Counterparts Program does just that. Choose complementary fabrics and design elements across different types of window coverings in the same shared space, and enjoy the look you love without having to sacrifice. Designer Roller Shades and Designer Screen Shades are part of that.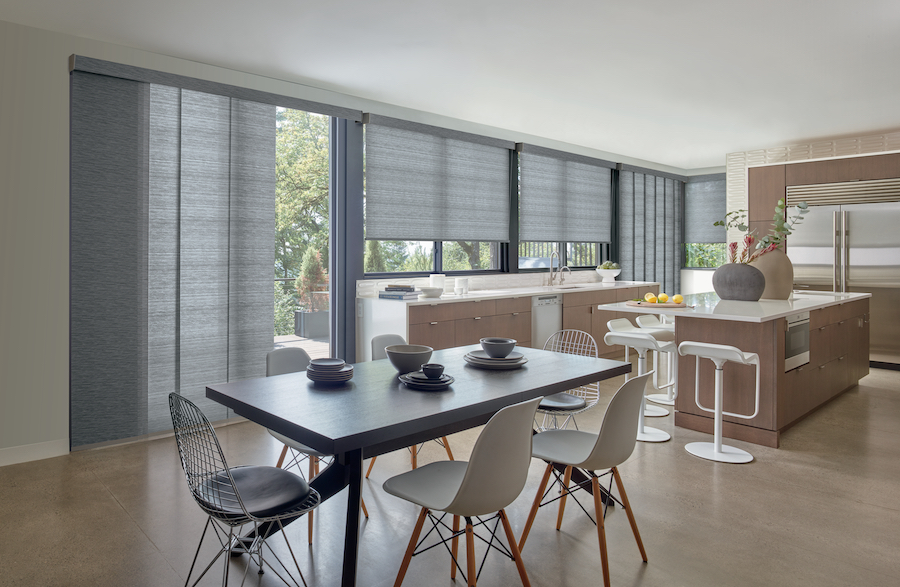 It's time for you to bring out your personal style, and our team, at California Window Fashions, would love to help! Beauty and sophistication will fill your home as the distinguished look of Designer Roller Shades enhances your home's unique decor. Contact us for a free, in-home consultation.