It's been a couple of weeks, how are you doing? If our recent time change left you reeling, you're not alone. Millions of people all over the country have spent the last couple weeks trying to get used to the updated schedule. Sleep is a precious thing. If you are trying to figure out ways to improve your sleep, we can help. Window coverings play a vital role in the amount of quality sleep you get.
Room Darkening VS Blackout
Do you find yourself wondering which is better? The answer is…both. While they offer different features, true room darkening window coverings and blackout shades will be able to create a dark environment for you to get quality sleep. Blackout shades block out the light for solid dark. Room darkening means that almost all the light is blocked – almost all, creating a great environment for sleeping, with slight amounts based on your fabric or material selection. Your decision really depends on which window coverings will provide the look and benefits you want.
Room Darkening for Quality Sleep
The Duette Collection
With cellular structure that provides excellent levels of insulation, Duette Shades offer the clean, organized lines of uniform pleat. Available in various pleat sizes to suit your style, the fabrics are designed to allow for levels of room darkening – so you can create the perfect sleep setting for your bedrooms! Boasting the highest levels of energy efficiency in the industry, comfort is an added benefit of Duette Shades, as you will enjoy consistent temperatures in your room all year round – contributing to your quality sleep. With operating features, like top/down, bottom/up, you can enjoy the natural light during the day while maintaining your privacy. Choose automation for the benefits of convenience and function. Customized to suit the shape and style of your windows and your home, wake up refreshed to the beauty of Duettes!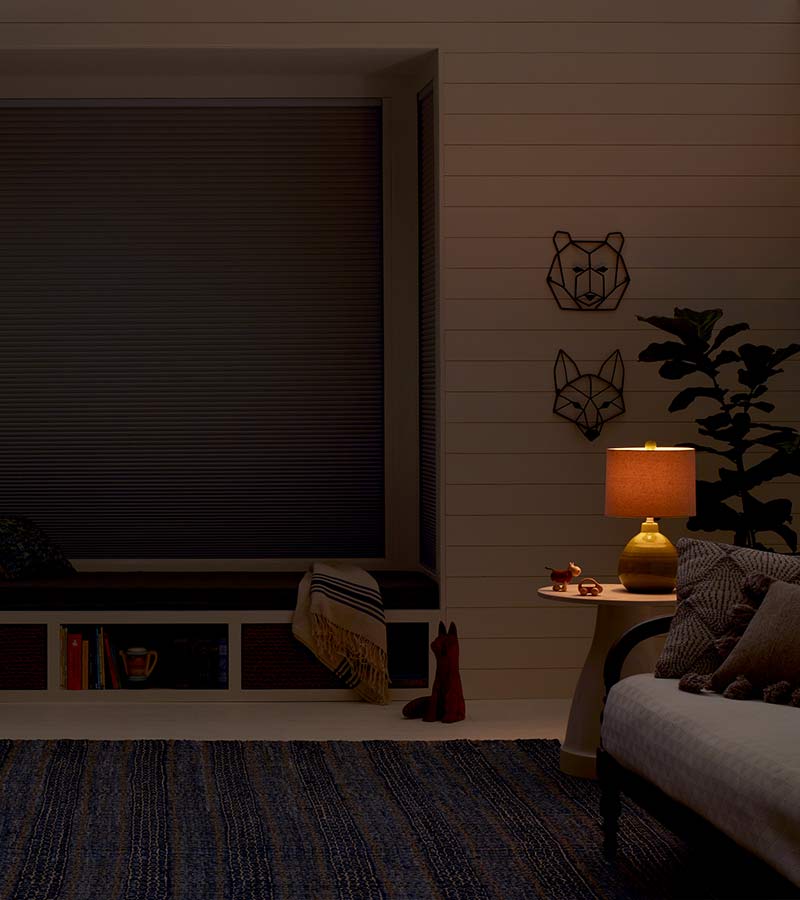 Solera Soft Shades
Soft, flowing fabrics contain a layer of air in between for an insulating factor, as these window coverings waterfall down for a beautiful addition to your room's decor. Streamlined in design options for easy selection, Solera Soft Shades are an affordable option for your home's bedrooms. Made of woven fabrics, available in a range of color favorites, style your bedrooms with a designer look. Room darkening is an option for these window coverings, and in the lowered position, you will enjoy the solitude and quiet of your bedroom for a good night of sleep. Perfect for a child's bedroom, as well as your own, the simple operation of these shades make it easy to create just the right setting in any room.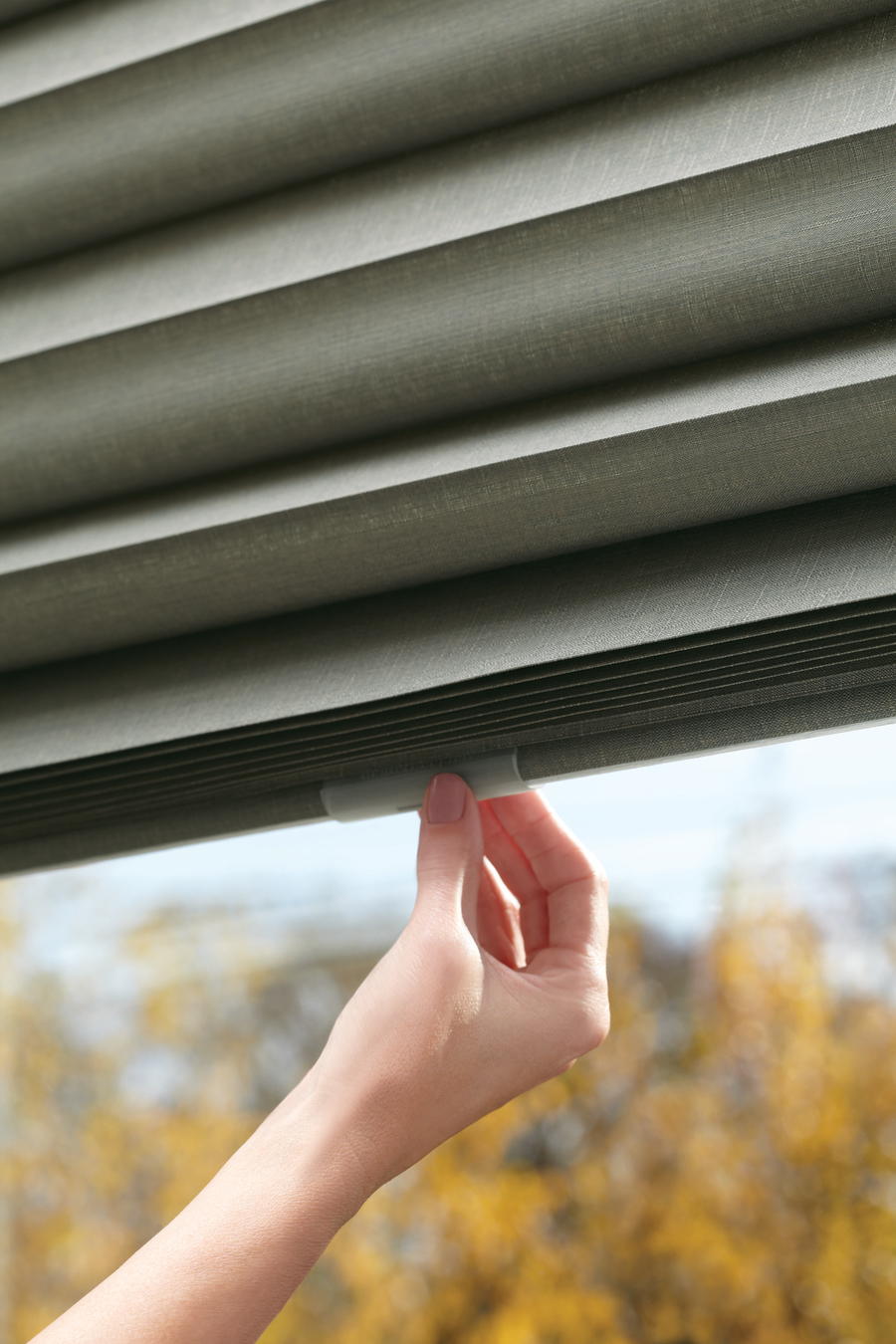 Blackout for Improved Sleep
Silhouette Window Coverings with Duolite®
The ultimate experience in light control – Silhouette Window Coverings with Duolite – is one of the latest innovations from Hunter Douglas. This versatile feature offers the beauty of a sheer shading, for maximum view through with fabric vanes and reflective sheers that filter the harsh light, with the added feature of a blackout shade. This second roller shade (on the same, shared headrail) will offer you the best of both worlds. With Dual Shades, the roller shade operates independently of your Silhouettes. Enjoy levels of light control, with the warm glow of natural light, or completely block it out with the secondary blackout shade.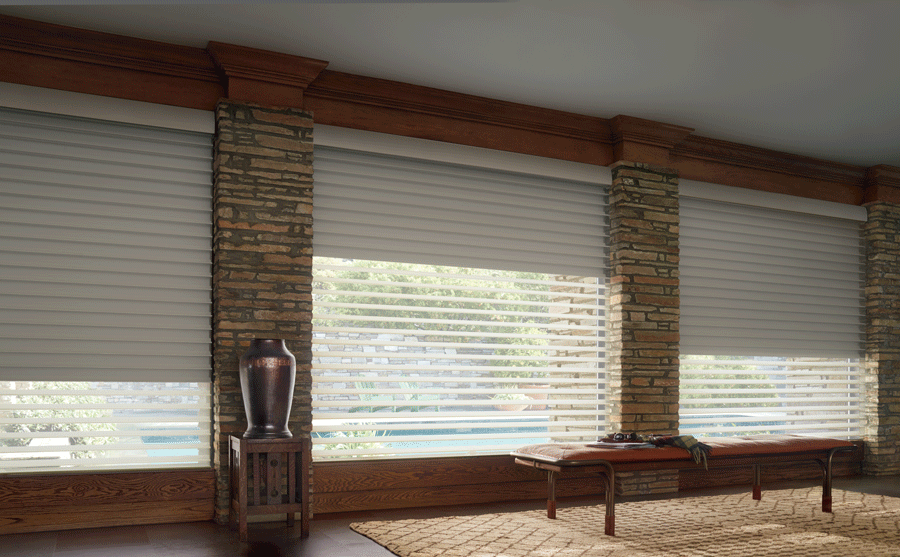 Designer Roller Shades
Similar to a light switch, Designer Roller Shades can turn the light on and off with a simple movement – adjusting them open or closed. Customized to fit your window frame for maximum benefit of darkness, light gaps won't interrupt your sleep. The beautiful fabrics and materials will highlight the look of your home, with options for patterns and designs to complement your decor. The low profile of Designer Roller Shades allow you to layer these window coverings with drapery panels for added style.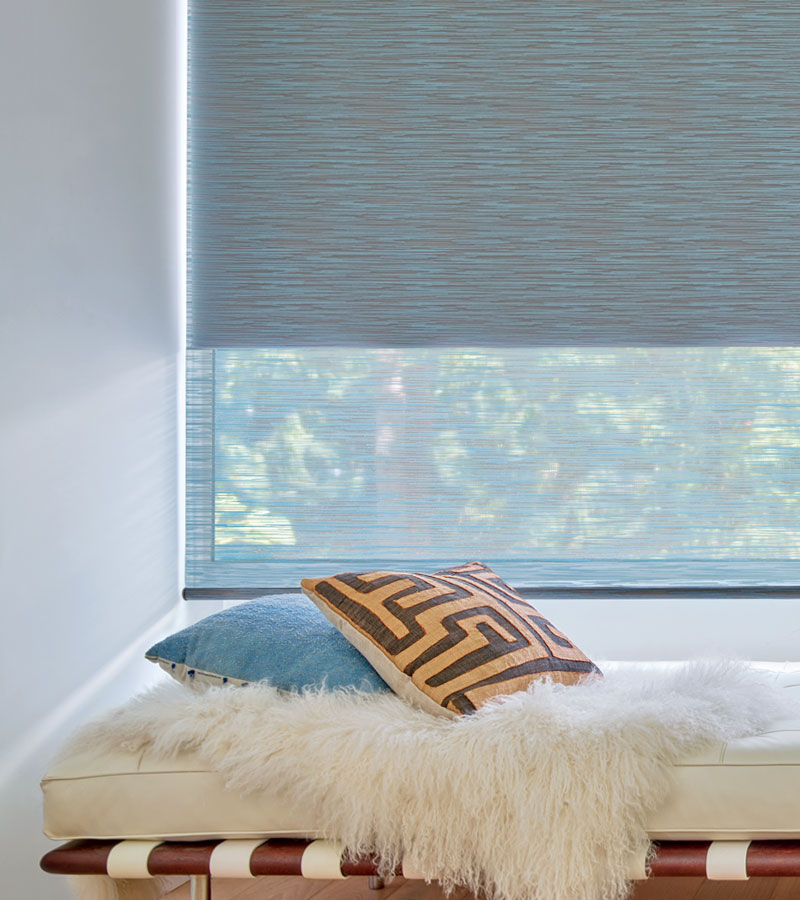 Which will you choose? While both room darkening and blackout will improve you – and your family's – sleep, the design elements and functional benefits offer you endless ways to style your home and fit your lifestyle. Interested in seeing more choices? We would love to help! Contact the team, at California Window Fashions, for a free, in-home consultation.