With the arrival of the month of December, thoughts begin to rush through our minds…How did it get here so fast? Where did the year go? Am I ready for the next few weeks?!?! We are here to help with some decorating tips for you! Set a dynamic scene in your home with the colors of the season. The best part? The most dynamic look in colors this season are bold, untypical, surprising – and ultimately up to your preference. Nothing is off limits, just choose hues that speak to you and the uniqueness of your home, from vibrant purples to calming greens. Get ready for upcoming holiday gatherings and memory making this December with the colors of the season.
Just Add Color.
Making a bold style statement with colors of the season will add personality, warmth and atmosphere. Adding color will bring a dynamic look, whether it is an accent wall to add appeal, or the entire room for dramatic effect. The room will take on the personality of the color, adding elements of fun as you coordinate your home with accent pieces to bring everything together. The Designer Screen Shades, seen here, can help add a bold look to your home!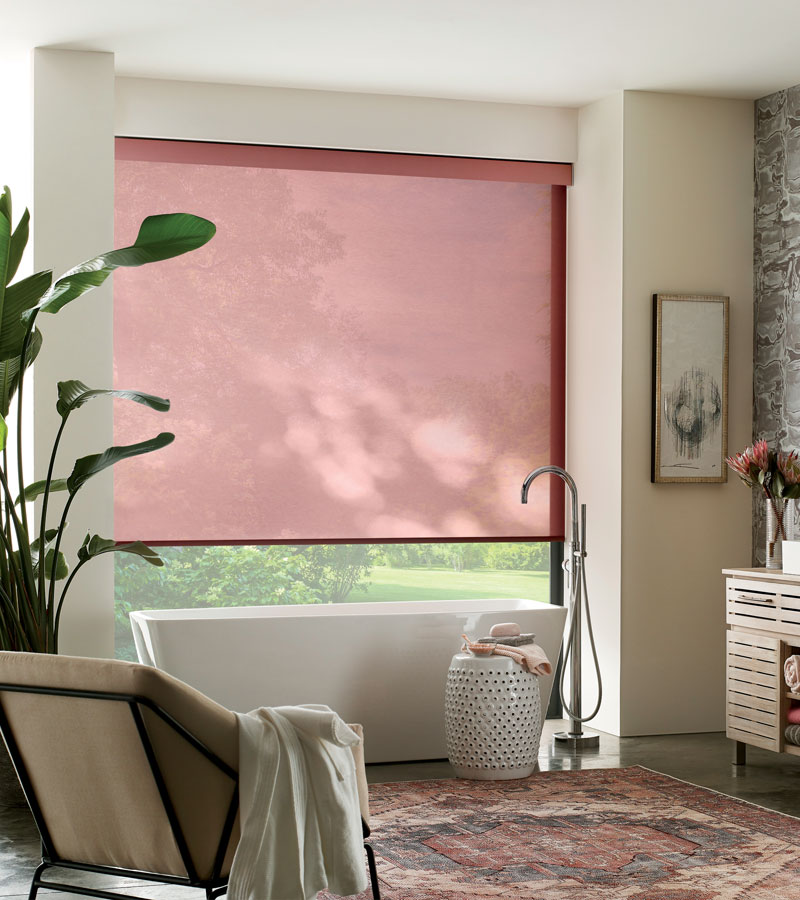 Accent for Style.
Adding accent pieces that highlight your favorite colors of the season can be a fun, stylish way to decorate your home. A popular accent in decorating right now is the appeal of metallic finishes – perfect for the holiday season. Other inspirational pieces, besides table decor, can feature the colors of season with patterns and textures found in rugs, pillows and blankets. Experiment with your taste this holiday season by adding accents to your home. Applause Honeycomb Shades can present a perfect backdrop of beauty and function as you showcase your featured accents!

Feature the Appeal of Artwork.
Art is in the eye of the beholder. Much like the colors of the season, art can inspire. It can set the tone of the room. Choose pieces that speak to you, with colors that stand out to create the atmosphere you desire. Whether you have a blank wall that could use a new piece of art, or favorite pieces that need rearrangement in your home, we have some tips for you: art works best in odd numbers, balance is key and one large piece of art is best placed on the wall viewed in position to view as you enter the room. The dramatic look of Modern Precious Metals Aluminum Blinds will add a contemporary feel to any room.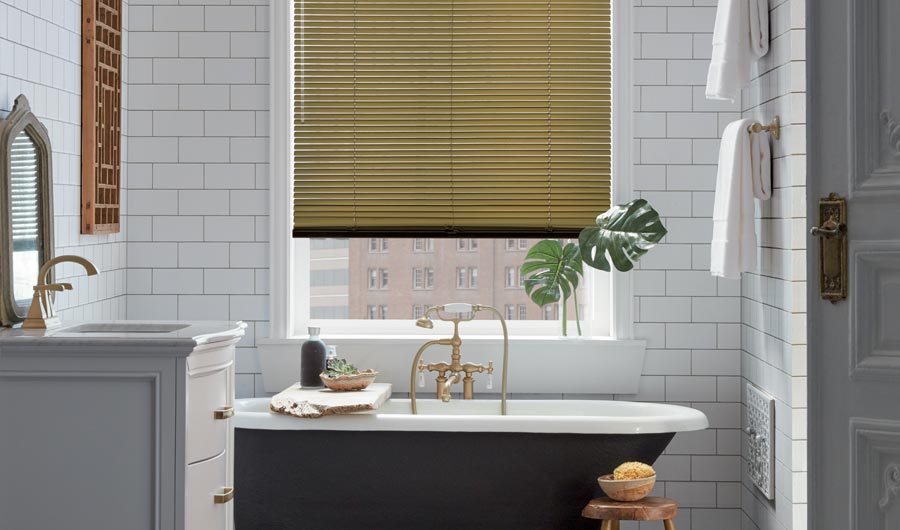 Entertain with Atmosphere.
During the upcoming holiday season, entertaining is key. Creating just the right atmosphere will set your home apart. In order to use the colors of the season for significant atmosphere, think about using functional pieces, or traditional decor, with the added distinction of those bursting colors. Candles, fresh flowers and linens will add beauty to your decor while serving a functional purpose. The ultimate dining element, adding levels of tone and appropriate atmosphere, is your lighting. Changing a light fixture, or adding a dimmer can make your dining experience complete. Levels of filtered light will create an amazing scene with the sophistication of Pirouette Window Shadings.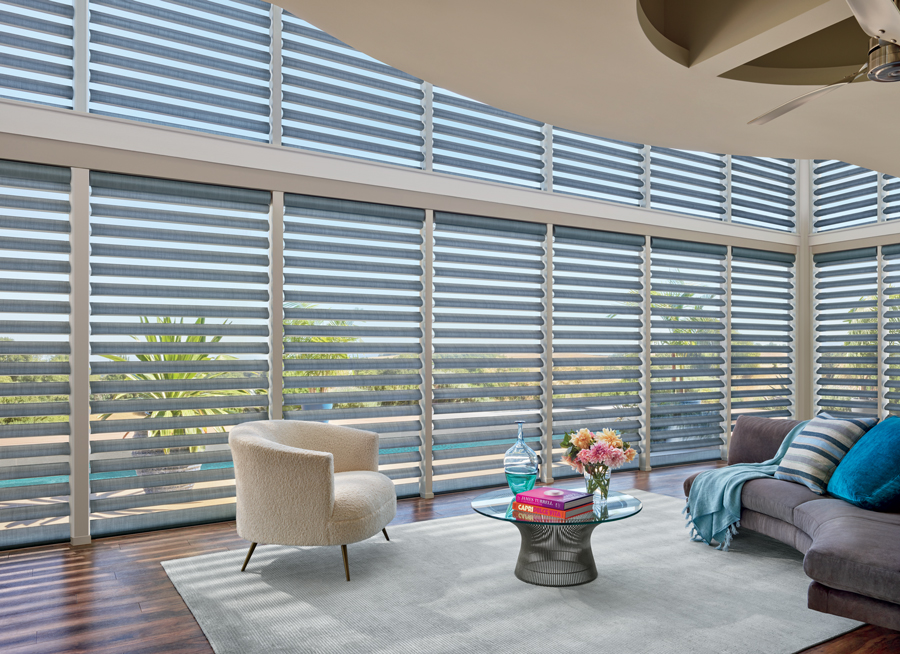 Use the Beauty of Your View.
The beauty of your view – there is nothing quite as breathtaking, also featuring the perfect colors of the season. With your view as the dramatic backdrop, the elements of natural light entering your home will provide you and your guests with a comfortable atmosphere. Window coverings allow you amazing benefits of light adjustment, with options for maximum view-through and top/down, bottom/up operation. Awe-inspiring fabrics can help you create just the right scene, setting your home apart, as featured here with the amazing qualities of Vignette Modern Roman Shades.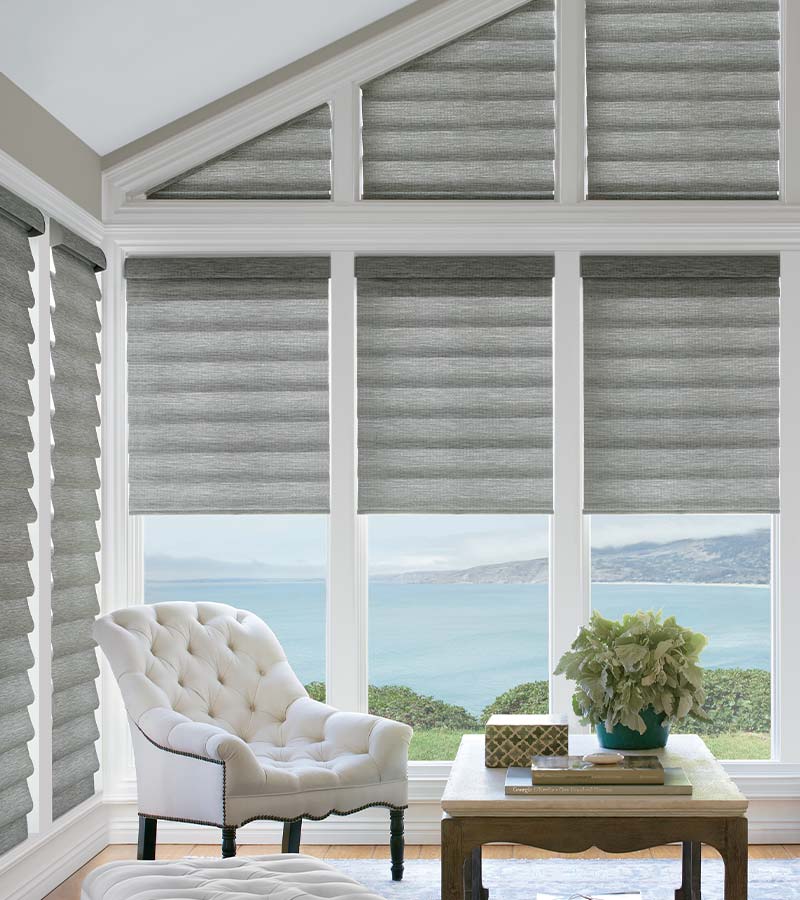 With just a few weeks left, you still have time to make some style statements in your home with the colors of the season. Finish out the year in dramatic style with colors that appeal to you! Our team, at California Window Fashions, would love to help you set a beautiful scene in your Roseville/Rocklin area home this season and beyond! Contact us for a free, in-home consultation.