The beautiful sophistication of Silhouette Window Shadings. We never thought we could love them more. But now, we can. From the amazing innovation of Hunter Douglas, the original secondary blackout shade was originally called A Deux. It's not in the Duolite family with the same fabulous features. This feature offers a dynamic approach to opening, closing and adjusting your shades for the optimal amount of light, or lack of light, depending on the specific circumstance in your home. We know that welcoming the light into your home is as important as blocking it out, and now you have the opportunity to do both with Dual Shades for Silhouette Window Shadings.
Soft, filtered light for the perfect atmosphere? Yes, please.
Room-darkening for the ultimate sleep experience? Absolutely!
Two in One for Sleek Design.
Duolite adds a blackout roller shade to the same headrail as your Silhouette Window Shadings. They can function together, or more often, they function individually. Most of our clients love the maximum view-through they have with the open vanes of Silhouette Window Shadings in the lowered position. With Duolite, you can still enjoy that same view-through, but with the option to lower the blackout roller shade into position when room-darkening is needed. The independent movement allows you to have the best of both worlds: soft, filtered light & blackout room-darkening on the same headrail!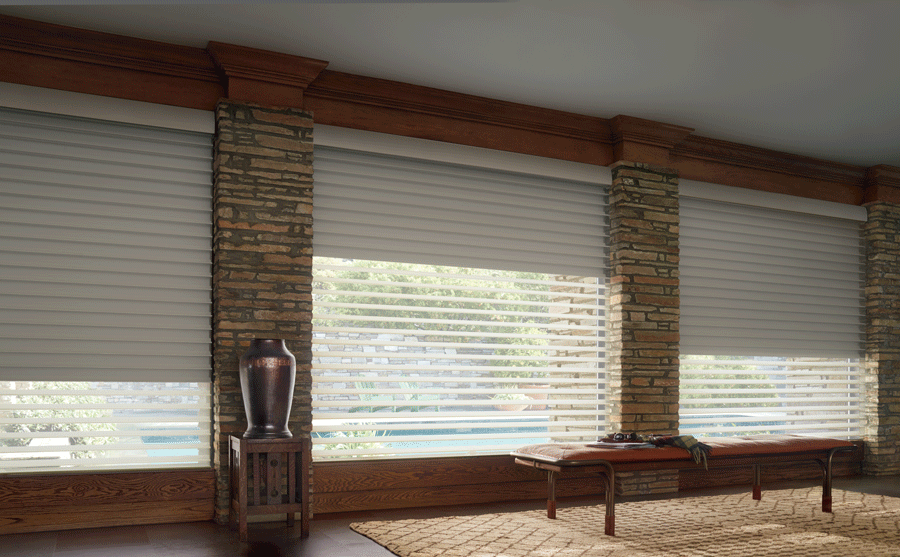 Wait Till You See What You Can Do!
With Silhouette Window Shadings, featuring Dual Shades, you have your choice of operating systems, including EasyRise, LiteRise and PowerView motorized shades. You can also choose different systems for the two shades, even though they share a headrail. Mixing operating systems can be a valuable option, allowing you to customize the systems that suit you and your home the best. While any of the operating systems allow for effortless operation, the PowerView smart shades operating system is a fantastic choice with the Dual Shades feature; one touch of a button, and the blackout roller shade glides in, or out, of sight.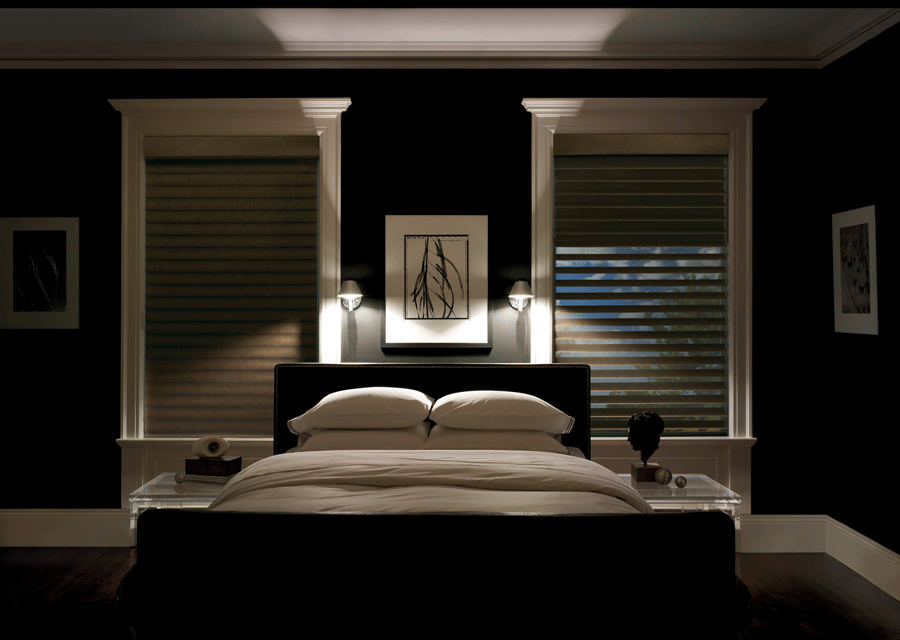 The Best of Both Worlds.
With the beauty of Silhouette Window Shadings, you receive the ultimate in light adjustment, as the sheer backing provides soft, filtered light from fabric vanes opened along a spectrum. Duolite has added the amazing benefit of a blackout roller shade, resulting in ultimate light control for your home. Let us help you discover how Dual Shades can transform your home, giving you the best of both worlds. Contact our team, at California Window Fashions, for a free, in-home consultation.