School started last week. A brand new year, a brand new beginning. How is your family sleeping? We all know that the summertime schedule is a far cry from what we instill in our kids throughout the school year. Getting back to that rigorous schedule is sometimes the most difficult part of starting back. And sleep is essential to that—and to the success of your little (and big!) scholars. We have some tips that might help bring sleep solutions to your Rocklin area home for the kind of peaceful slumber everyone in your family needs.
Schedules Matter.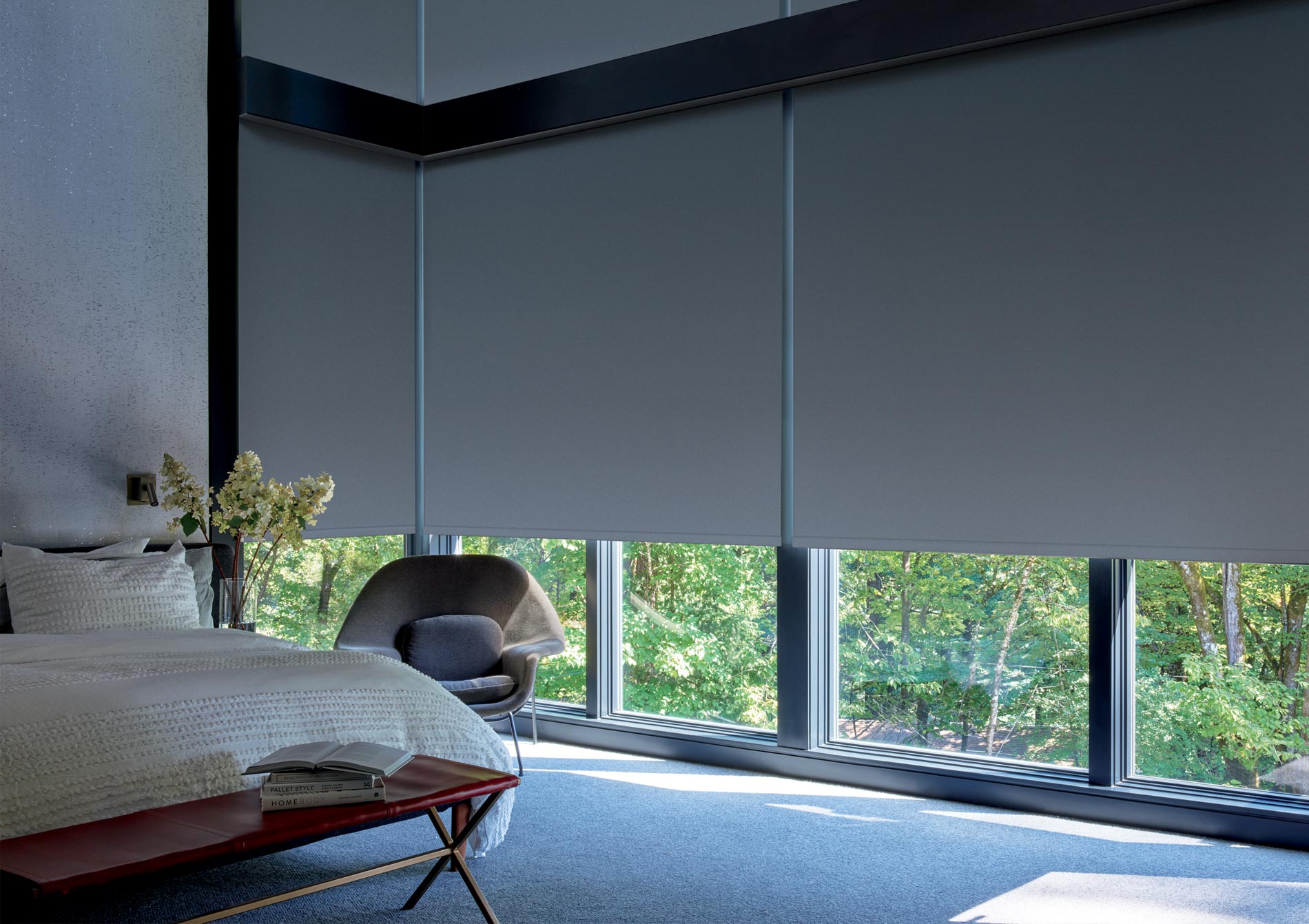 Summer vacation is a time to rest, relax and enjoy…on a completely different time frame than the rest of the year. Now that school is back in session, is your household wrestling with sleep issues? Sleep solutions are needed to get everyone's schedules back in sync with a timely bedtime. The latest innovation, PowerView automation, is all about the light control and comfort your family needs to solidify quality sleep. It's a lifestyle. Each room—even individual windows—can be adjusted according to a scene you set and have access to in an instant. The bedrooms in your home can be set to a room-darkening mode 15 minutes before the necessary bedtime, creating just the right environment before your child walks in the room to get ready for a much needed rest. And waking your family up for school has never been easier as PowerView motorization has GPS compatibility for a sunrise wakeup without you ever having to yell, "Time for school!" And then, there's the mornings. We know how hectic it can be to get everyone out of the house—dressed, brushed and fed. Make your life easier by setting your PowerView window shades to adjust to the exact light control and energy efficiency your home needs. We also know your hectic schedule can cause you to forget, so if you don't prefer to have scheduled adjustments, don't worry. Use the PowerView App from anywhere in the world to find out what position your shades are in, and then go ahead and make adjustments. It's easy, and it can be done from your favorite device.
Light Matters.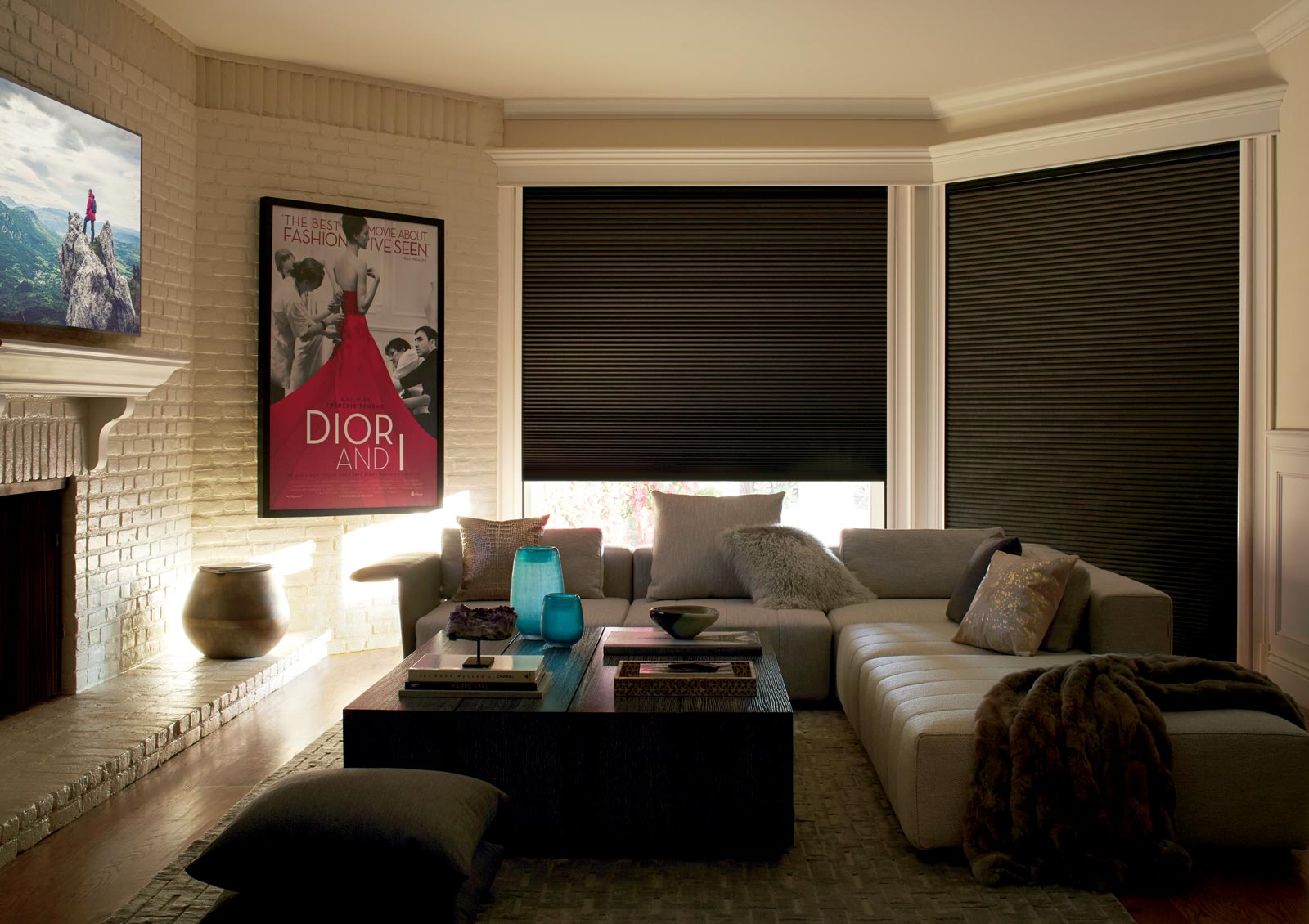 Or maybe we should be more specific—light control and getting rid of distracting light matters. If you're looking for sleep solutions to help your family get quality sleep this school year, look no further than the light that enters the bedrooms in your home. For one thing, your family is probably going to bed earlier than the summertime schedule, so it may still be light outside during bedtime. Room-darkening and blackout shades can make bedtime light vanish and create an atmosphere of nighttime bliss. Proper shades will reduce light gaps that normally let bits of light shine through. With the right window shades, all of the normal outdoor light—passing cars, street lights, the setting sun—will not be able to interfere with quality sleep. It's also a good time to remember that light can come from within the room, as well. A small nightlight is appropriate, but devices have no place in a room meant for restful sleep. Removing iPads, computers and TVs from the bedrooms of your home will ensure everyone sleeps more soundly.
Atmosphere Matters.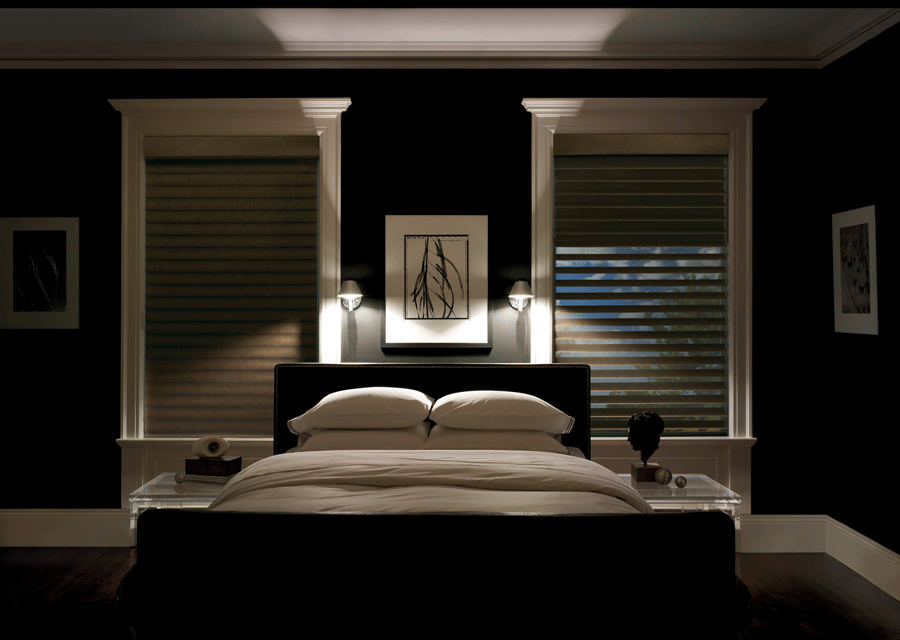 The beginning of a new school year brings a mixture of emotion from anxious to excited. Even though your child's new year has begun, getting used to the newness—friends, classroom, teacher—can take awhile. Make these transitions easier by setting the right atmosphere in your child's room. Comfort is a top priority, whether they need new pajamas or a high-quality pillow, try to think of ways to create their own personal sanctuary for sleep. Comfort also is tied to temperature—how many times have you woken up from being too hot in the middle of the night? While it may be cool at night, temperatures during the day are still reaching the high 80s and low 90s. That means the upstairs in your home—often where your family's bedrooms are found—can be uncomfortably hot from the sun streaming in all day. Consistency of temperature is one of our sleep solutions that will not only help your family fall asleep, but help them stay asleep throughout the night. Speaking of a comfortable atmosphere: If you live in a high traffic area, or your children are going to bed long before the neighbor children, (who—of course—love to play basketball), investing in window shades that provide sound absorption is a great idea. Quality sleep is key for the kind of restorative sleep your family needs.
Summer vacation drifts to a distant memory, replaced with busy, activity-packed school days. Because your family will be on the go, sleep should be one of your highest priorities. Let us help with sleep solutions that bring calm, quality sleep to your Rocklin area home. With window coverings solutions that bring light control, energy efficiency and privacy, you can't go wrong. Wait till you see what we can do for you! Contact our team, at California Window Fashions, for a free, in-home consultation.