Sunshine and summertime. Do these words evoke feelings of happiness and enjoyment, or dreaded frustration? If negative feelings surround beautiful weather outside, you probably need window coverings – or better ones. Here in Roseville, CA we have some of the most amazing weather in the country. But we also understand how the intensity of the California sunshine can take its toll on your home, especially during some of the hottest days of the year. Interested in finding window covering solutions to save your home from the summer heat? These 4 pieces of advice can help you make a dramatic change in your home.
Know your home.
The refreshing cool-down of summer nights in Rocklin make it easy to forget just how hot it can get during the day. In order to save your home from the summer heat, you have to consider the location of your windows. The direction they face plays a huge role in how the sunshine interacts with your home.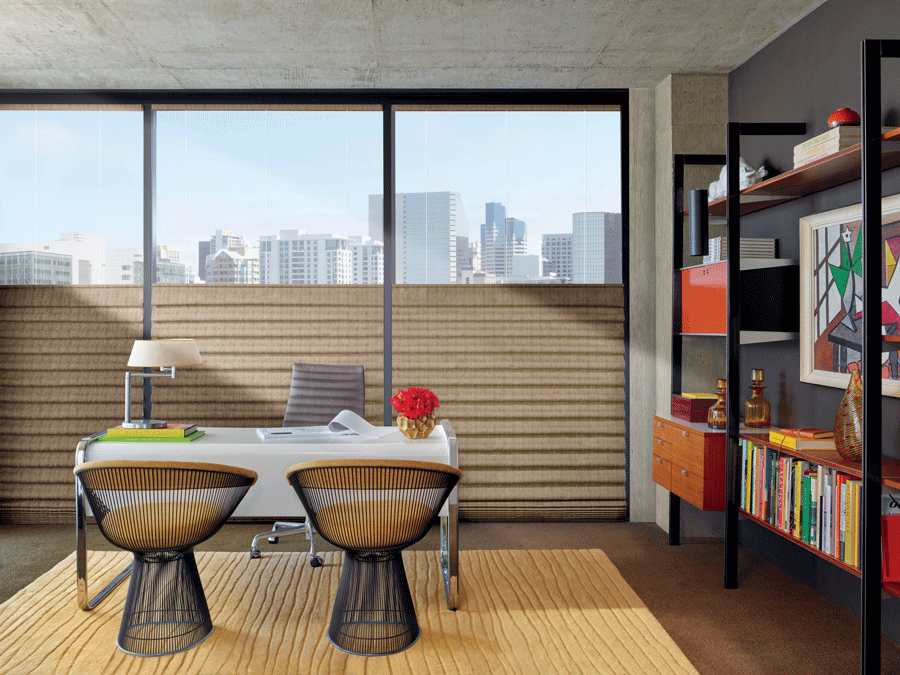 You want the light working for you, not against you. Depending on window location, you may need window shades for your living room that have completely different functional characteristics than the ones you have in your bedroom. That's ok. Hunter Douglas carries fabrics, materials and textures that cross many window covering styles, helping you achieve a beautiful look while meeting the functional needs of your home.
Embrace a smart lifestyle.
You live a busy life. It's time you gave up control to gain more control with ease. PowerView, Hunter Douglas' latest innovation, brings the ultimate control into the palm of your hand. Use your favorite device, or our favorite remote–the PowerView Pebble–and experience push of a button control.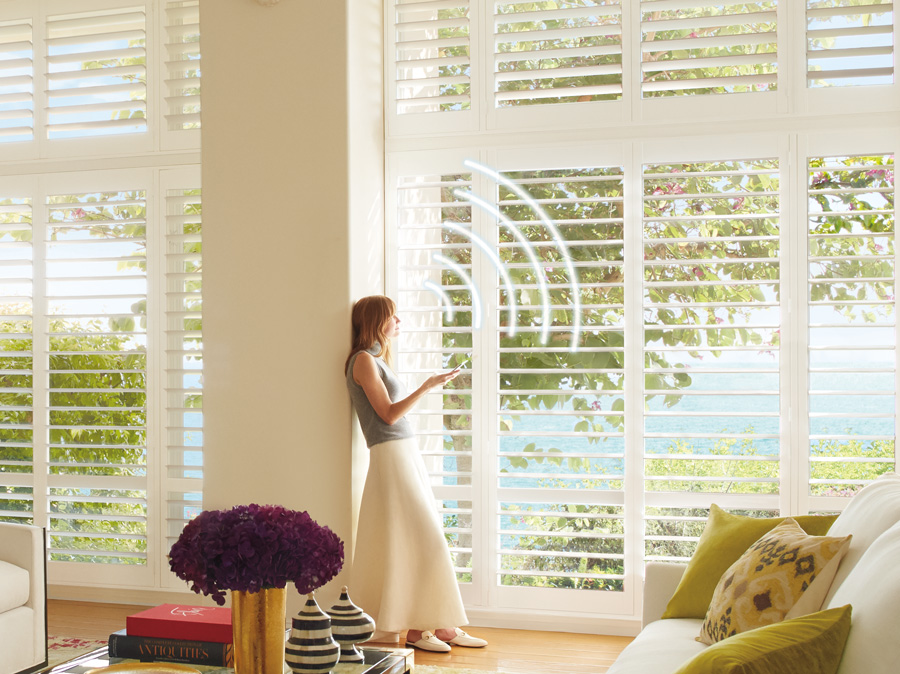 One of the best parts of PowerView automation is the scheduling aspect – you won't have to worry about creating the right atmosphere in your home. Create a schedule, and PowerView takes care of the rest. You will be able to save your home from the summer heat without giving it a second thought. And speaking of atmosphere, every room feels comfortable with just the right amount of light. Surround yourself with the perfect scene, every time, with PowerView Scene Controller. Create and save your favorite scenes to use in an instant.
Choose energy efficient.
The sunlight streaming through your windows in the middle of the afternoon has the potential to turn that outside heat of 80° to a balmy 110°. Protecting the inside of your home from the intensity of the sun with insulating window coverings is important, and you deserve the best. Energy efficient window coverings come in various styles and levels of temperature control.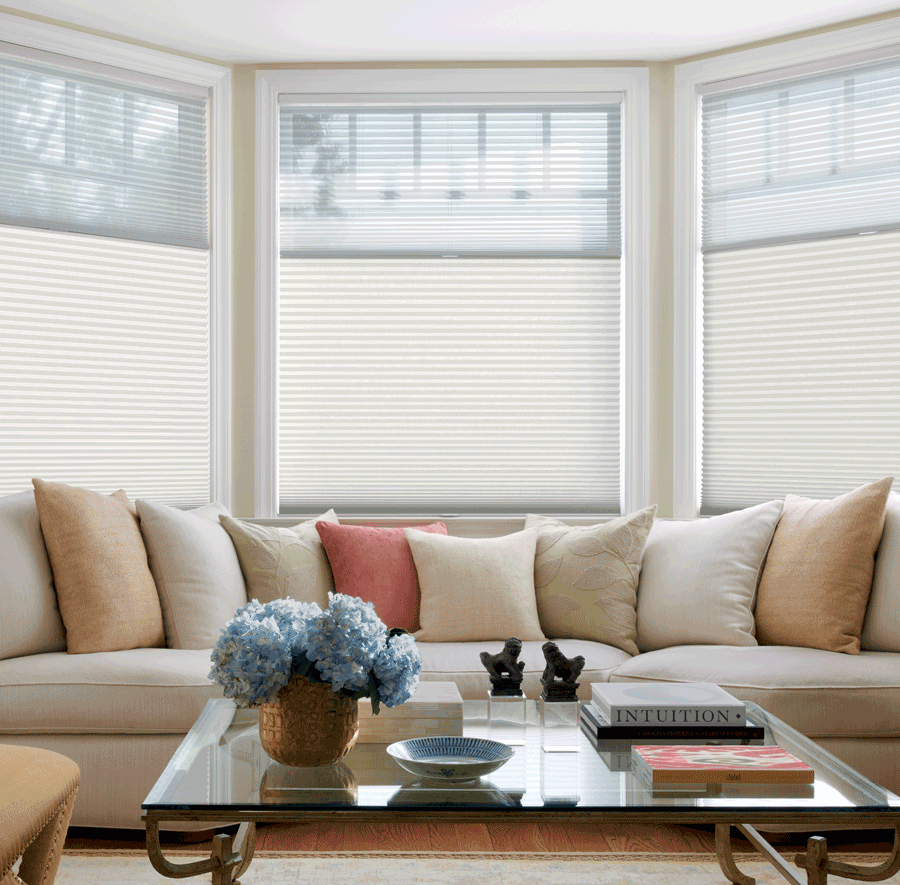 Most feature the brilliance of cell-within-cell technology. Duette shades have earned the highest ranking of energy efficiency in the industry, as pockets of air provide extreme insulation against the elements just beyond your windows. Save your home from the summer heat, and experience a consistent, comfortable temperature inside, regardless of the temperature outside.
Enjoy functional features.
The best part about window shades is the ability to adjust them. If you don't function them, or it's difficult to do so, you might as well have a wall instead of a window. What about enjoying the beauty of natural light? What about your tremendous view? What about your breathtaking landscape during sunrise? You don't want to miss out on what your windows are offering.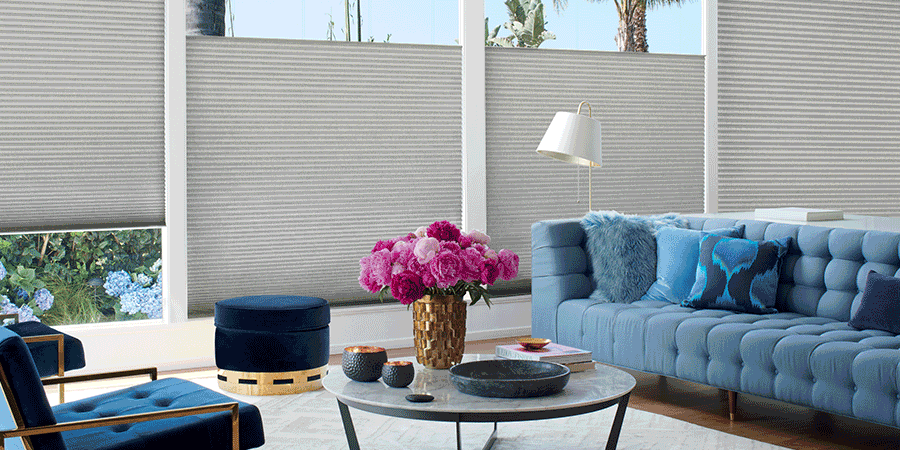 You can have it all with functional features that make your home the best version of itself. Top down bottom up window shades offer your home the amazing benefits of window coverings that save your home from the summer heat, but also provide the enjoyment of natural light, beautiful view and adjustments that create just the right atmosphere.
It's time for you to enjoy your summer here in Northern California. If you dread the effects of the sun, don't hesitate to call. We have answers to your trickiest window issues, and we can help you save your home from the summer heat. Your home can feature the beauty of natural light without uncomfortable temperatures. Contact our team, at California Window Fashions, for a free, in-home consultation.