I have decent skills when it comes to technology. Skills like–I can look stuff up on the internet, check my email, download an app, purchase music on iTunes…all without help. I'm not *exactly* tech-savvy. I used to think I could live without it–I didn't want to get caught up living my life attached to my smartphone. But the latest innovations in motorized blinds and shades helped me make a shift. And, I'm NOT going back. This technology of motorized blinds, and all things automation, has transformed my life. And surprisingly, it's actually let me put my phone down–everything takes care of itself. It's basically like having a personal assistant. I needed these motorized blinds…and so do you.
I'm Busy.
And that makes me forgetful. Basically, I have way more on my plate that I ever imagined, and I can't do it all. Once I leave in the morning, I've got a long day ahead. A day where I don't want the end of it to be that I've arrived home to a house that, regardless of the fact that the air conditioning ran all day, is a thousand degrees. Motorized blinds make my life so much easier. I can close them as I walk out the door. They are easy to close as I pull out of the driveway. With thePowerView app, I can check the status of their position at any given time, from any location.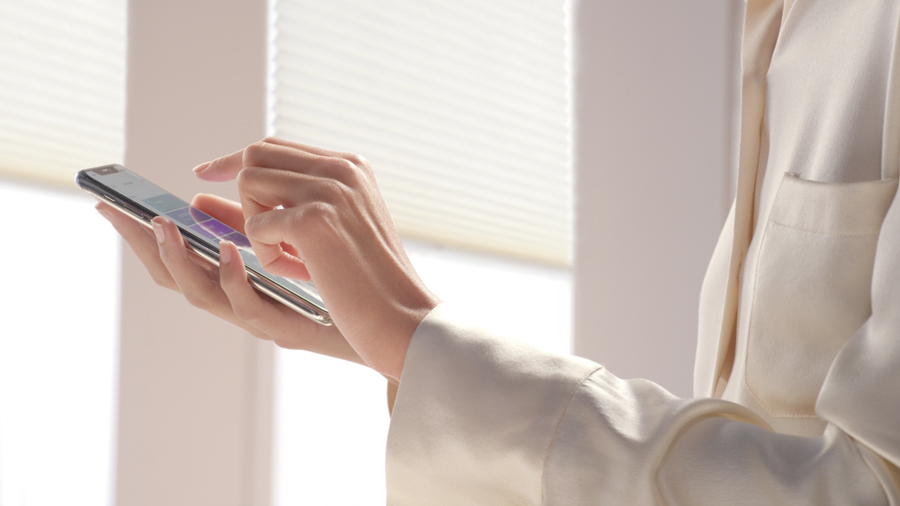 I'm Frugal.
Well, I like saving money. I'm not frugal when it comes to everything, but I hate wasting money that could be spent on other things. I'm sure you've heard the experts say, "Up to 50% energy loss out of your windows…" Blah, blah, blah. But it's true! Think about that. How much money would I save if I wasn't putting it all towards the lost cause of cooling my home? My home is at the mercy of the California sunshine, and right now, my air conditioner is waving a white flag. With the PowerView app, my motorized blinds can be scheduled during the hottest part of the day to adjust closed, giving me all the energy efficiency I need. But they don't have to stay that way. They're scheduled to meet my home's needs–scheduled for high levels of energy efficiency. And when I want to adjust them? It's just a touch-of-a-button away.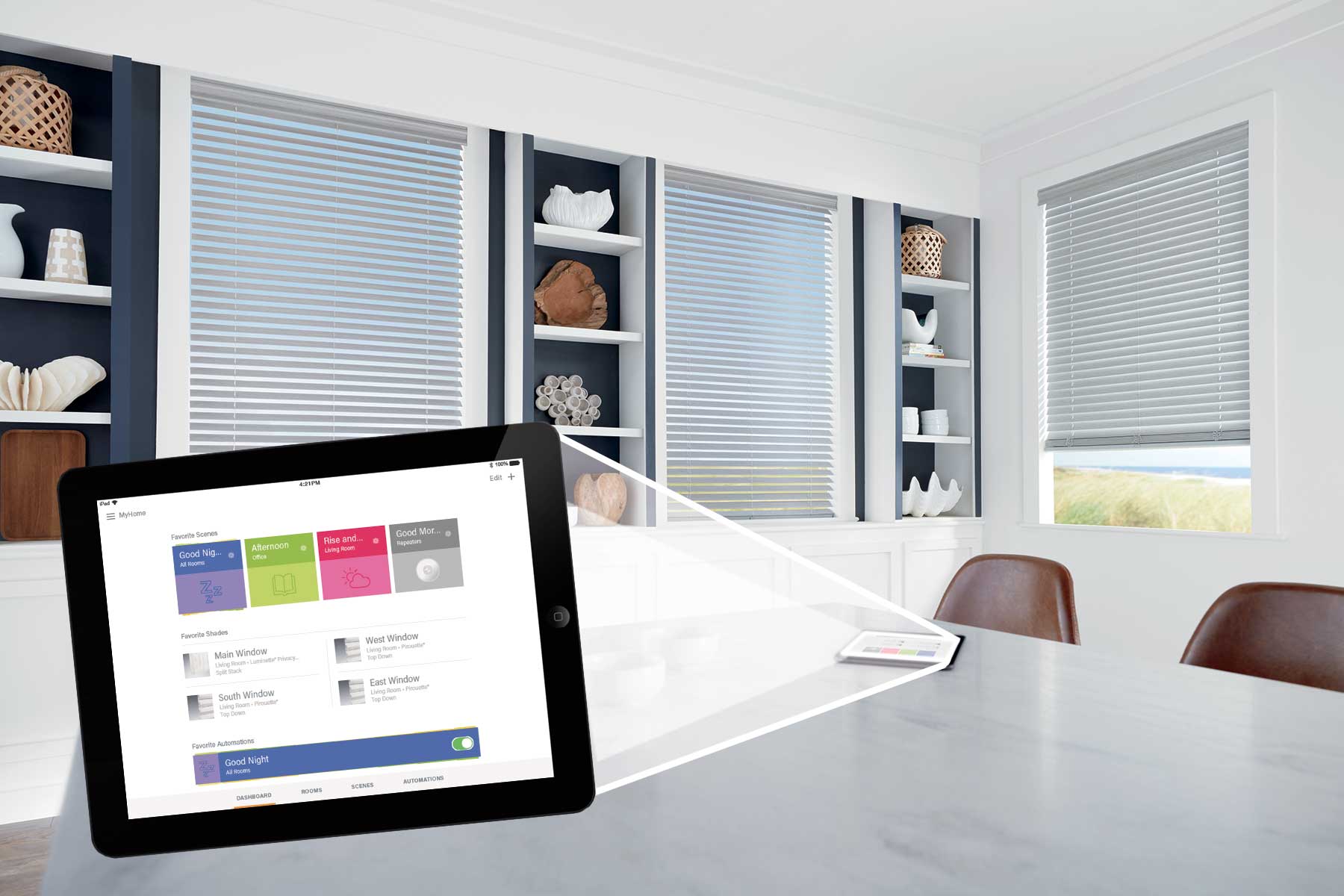 I Have Kids.
You know the routine. They can't get out of bed to save their lives during the week, even by 7:30. But on the weekend? It's 4:58am and little Johnny is wide-eyed and bushy tailed, staring at you from the side of your bed. Yes, folks. It's one of the many ironies of parenting. So you traipse down, put on some cartoons, and lie down on the couch–trying to drift back to sleep for just a few more minutes. Nope. By this time, the sun is rising, and your large picture window is magnifying the sunlight, sending it straight to your face. While you could get off the couch to close them, your motorized blinds are just one swipe away from delivering the blissful darkness you need. Now if only you could get the Caillou theme song out of your head.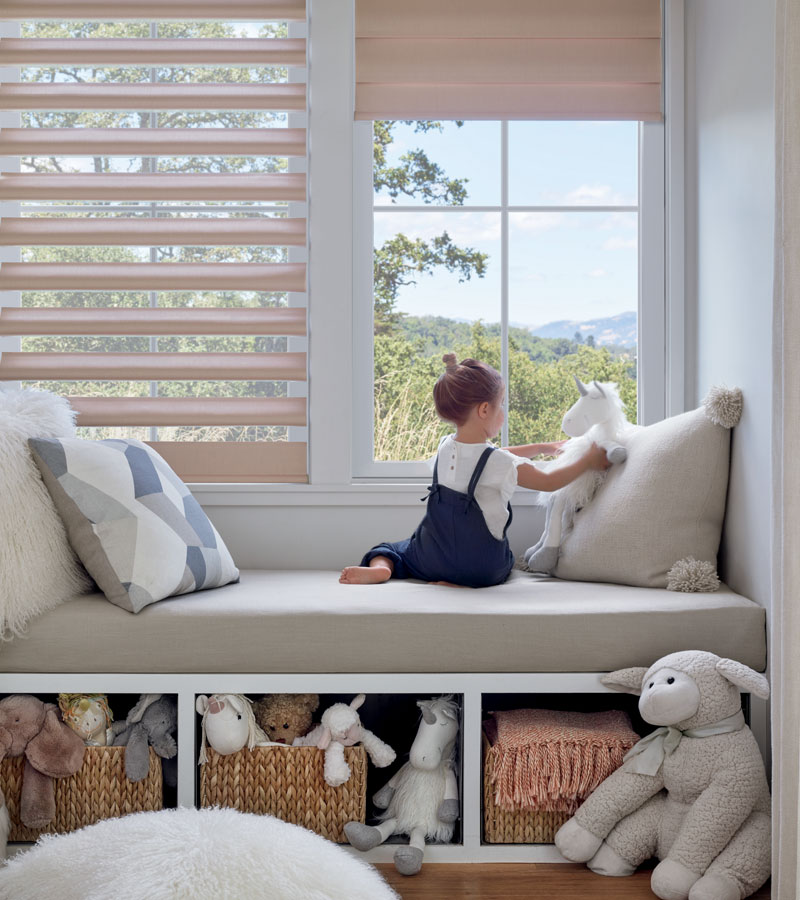 I Want to Feel Like Leonardo DiCaprio.
Of course, you remember the scene from Titanic, "I'm King of the World…". Seriously–this is totally me, sitting on my couch, controlling everything in my home. Motorized blinds brought me into the future of what's possible, and now I'm automating my home every chance I get. Do you have any idea of these advancements? It's amazing. I'm checking the settings on my thermostat. I'm picking my favorite scene with my motorized blinds, "Just a slight adjustment…ahhhh, perfect." I'm creating a new station on Pandora to stream over bluetooth. I AM king of the world, or queen, if you will.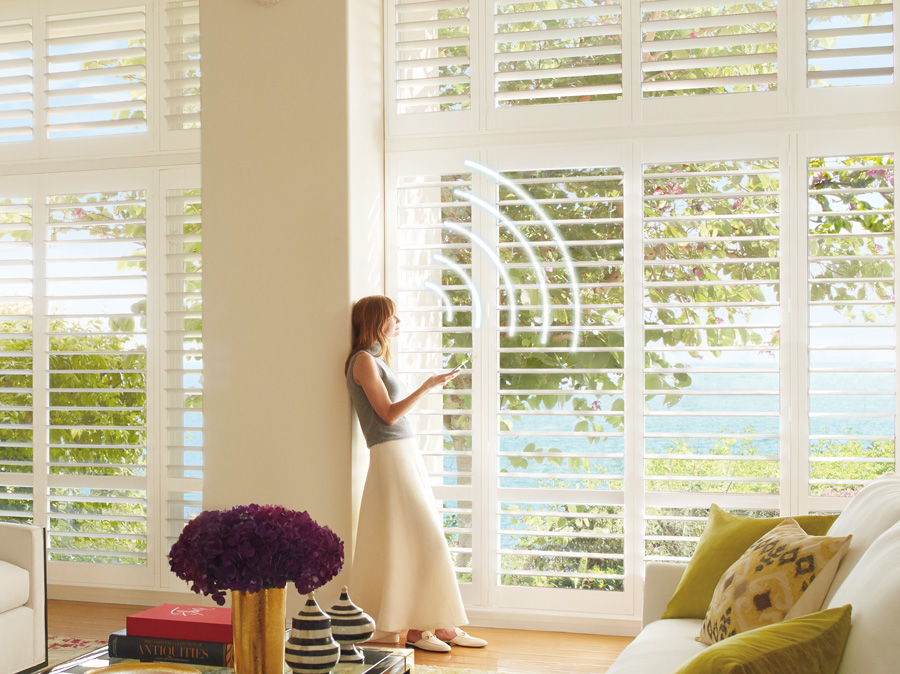 They call it the hub, and as Jetson-like as it sounds, it has made my life so much easier. Everything works together, everything flows. Integrated technology for home automation has brought me into a new era, and I'm not going back. I love it. If you're new to this, like I was, check out this article from PCMag on how to get started.
Motorized Blinds…Are You Ready?
You won't regret it. This transformation is a result of motorized blinds, and it's absolutely amazing. I know I talked about my top four reasons, but the ease and list of conveniences go on and on. I went from hurried and frazzled, always tired and frustrated, to feeling alive, rested…purposefully confident.
*The experts at California Window Fashions can help you make decisions about your window covering needs. If you live in California, you know that our sunshine is intense, and we need solutions that will work. Reach out to the folks at California Window Fashions for a free, in-home consultation. You'll be glad you did!