Are you always on the lookout for the latest trends in interior design? Do you consider yourself a bit of a Houzz addict? You're not alone. At California Window Fashions, we love getting sneak peeks at what's hot in interior design. The latest style trends, the most sought-after color schemes, the up-to-the-minute fashion statements–we love to offer our clients advice and inspiration to beautify their homes. Our latest edition for our design ideas blog offers design tips you'll love–style trends you may already be watching, along with some to pique your interest.
Gray: Chic, Stylish, Sophisticated.
Gray is all the rage in interior design. We're seeing it everywhere, and the possibilities are expanding everyday. What started as a stunning new paint color for your walls has turned into statement making style trends throughout every element of your home. Available in every shade, from light stone to dark charcoal, gray mingles well with every color of the rainbow.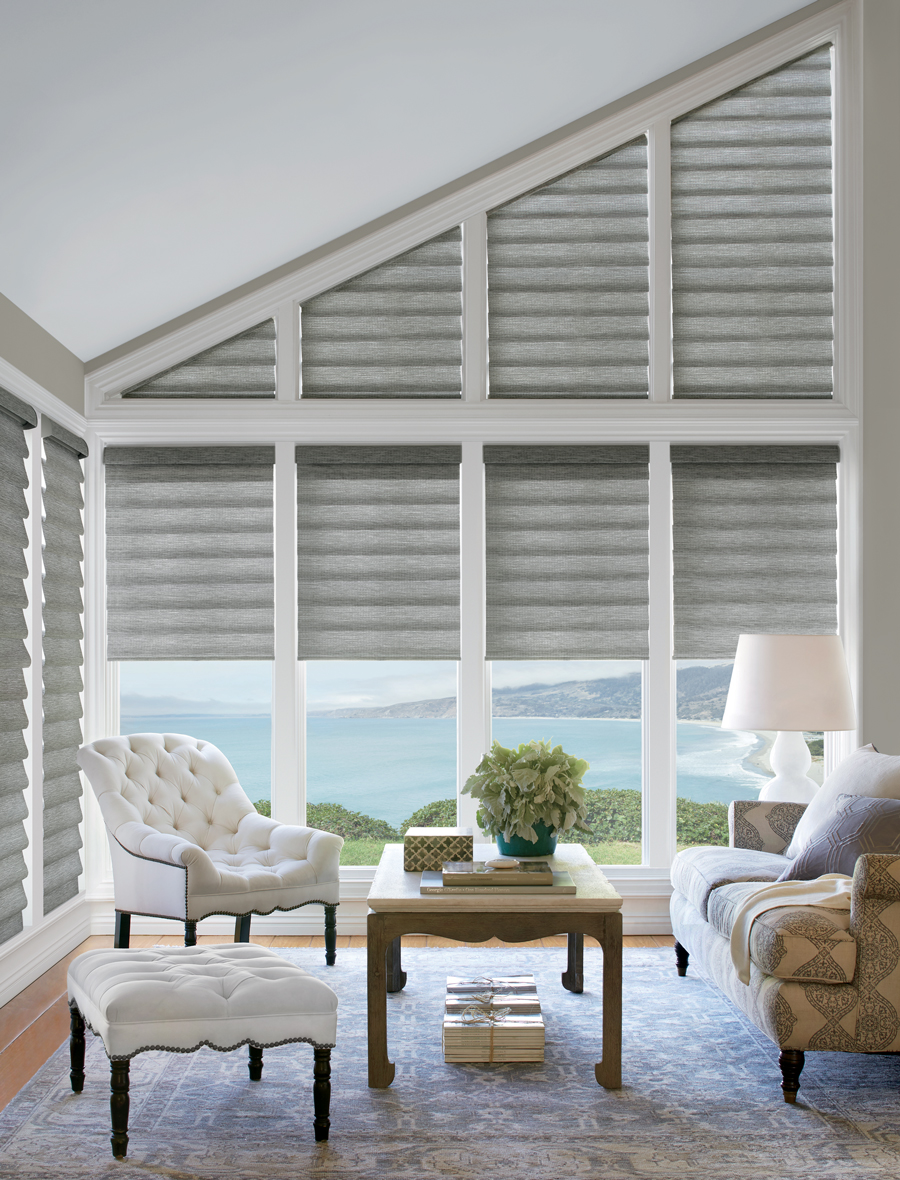 It's the perfect foundation to allow your statement colors to standout. It's also stands out well on its own. New from Hunter Douglas this season, gray takes center stage with gorgeous fabrics and materials to add upscale design to your home. We're excited to show you the latest design options.
Fabrics: Texture, Dimension, Pattern
Materials and fabrics you just want to run your fingers over. One of the latest style trends is choosing fabrics with a whole lot of character to bring rich details and dimension to your home. Wovens and silks add a layer of design you just can't get in any other element of design, and the patterns truly add your own personality to the mix.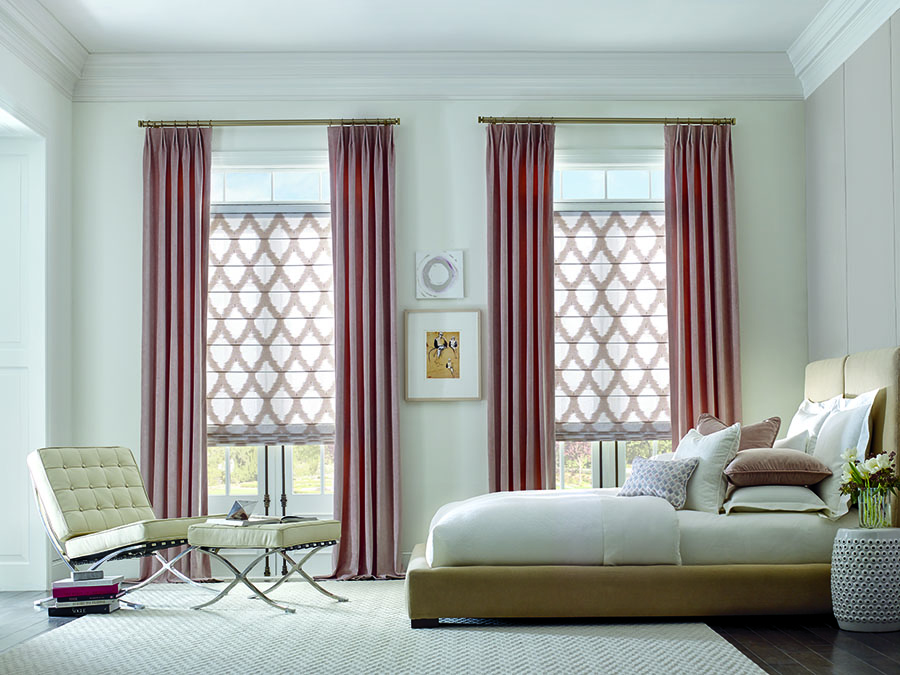 We are seeing bold, bright colors and soothing subtle hues. It's an exciting time to decorate, and we can't wait to see what you'll choose. Hunter Douglas introduced collections of fabrics this year that will take your breath away. We can't wait to help you style your home!
Fabulous Features + Incredible Convenience = Happiness
There's nothing better than style trends that improve your life. Everyone wants a beautiful home, but gorgeous and functional? Did you know you could have both? In today's world, we love that one of the hottest style trends is about working smarter not harder. Or at least, making sure your home is. One of our favorite innovations taking the interior design world by storm is home automation. It sounds like the wave of the future, and the future is now.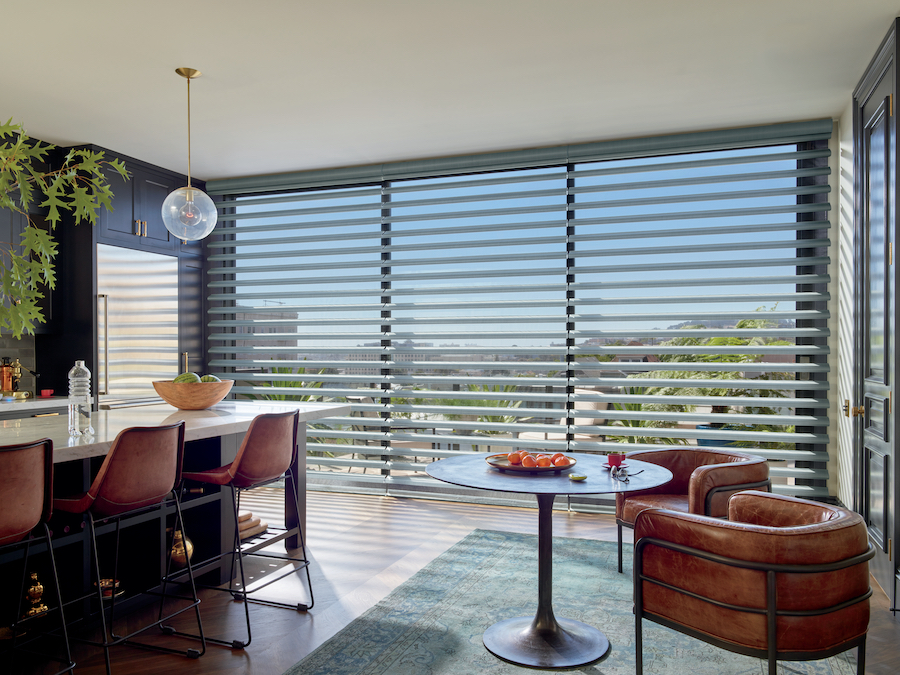 From your media to your top down shades, everything is controlled with touch-of-a-button from your favorite device. Even better than that, you can schedule it. It's the personal assistant you've always wanted, handling everything from your home security to the temperature of your home. Ask us how Hunter Douglas' PowerView Automation has teamed up with home integration systems to offer you incredible state-of-the-art features for your home.
Style Trends: Which Ones Do You Love?
Are you excited to try out the most popular colors, textures and features being offered? We hope we can help! Whether it's the gorgeous new lineup of fabrics, or the incredible innovations that make your life seem like a dream, we'd like to show you the latest style trends. Make your home fashion forward and functional with a free, in-home consultation from one of our design experts. Contact us to get started today!