The uniqueness and styling of arched windows is unprecedented. They enhance the look and feel of your home in so many ways. With the intensity of the sun we experience here in California, though, you might be thinking of covering them. If the mere idea of arched window treatments seems overwhelming, you can count on us. We'll help you discover the perfect ones for your home…
Why Cover Arched Windows?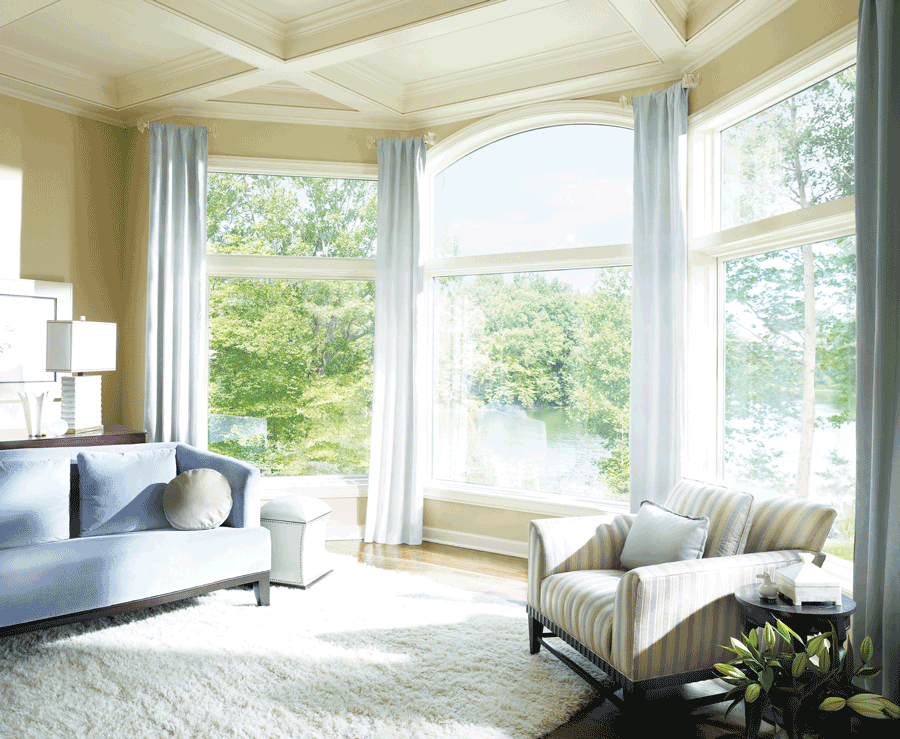 It's hard to imagine why anyone would want to cover their specialty-shaped windows…until you actually live with them. Sure, arches welcome extra natural light and add gorgeous design, but they also bring heat, glare, UV rays, and clear views right into your home. With arched window treatments, you can end all the frustrations while still enjoying all the benefits of those stunning curves. Let's look at some options:
Option 1: Plantation Shutters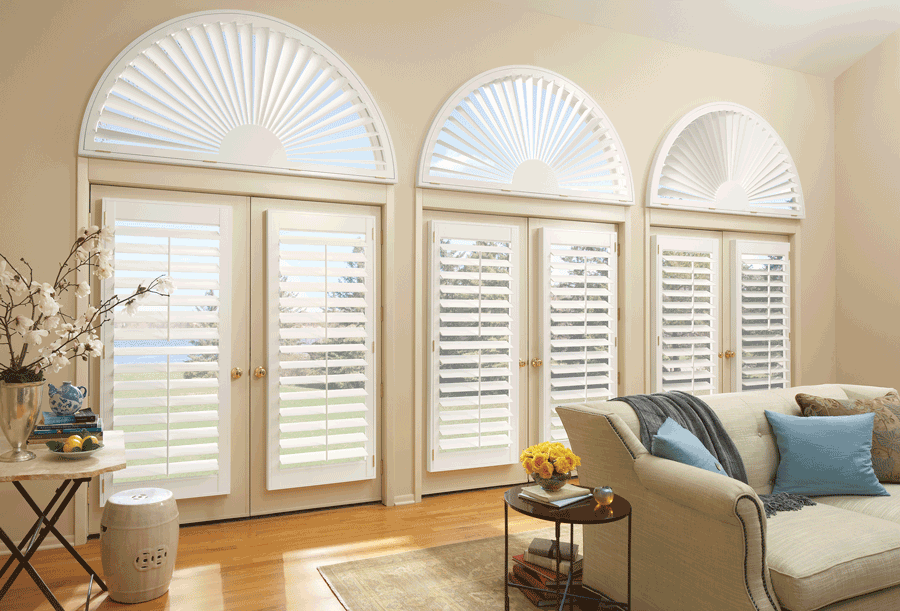 Plantation shutters are one of the most popular choices in arched window treatments. And, it's easy to see why. They are simply exquisite! Their character and charm elevate the unique design and styling of the specialty shapes–and your home. Plus, they offer you the light control and comfort upgrades you both need and deserve.
Option 2: Window Blinds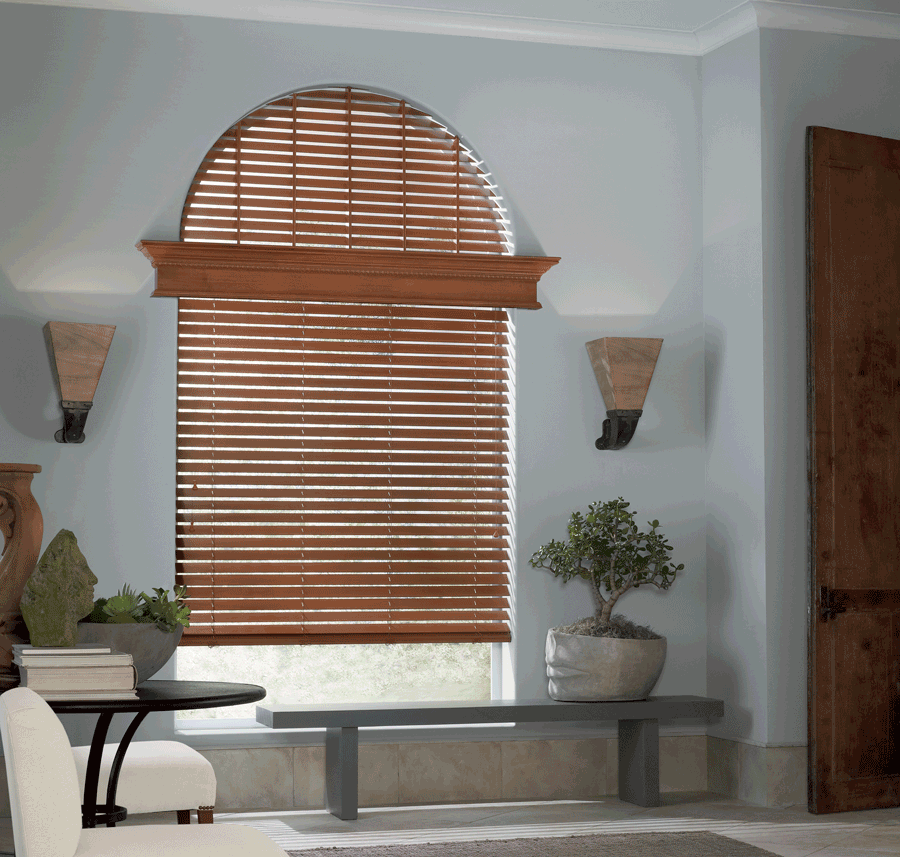 Window blinds are another beautiful choice for bringing the balance of style and function you need to your arched windows. Do you have arches in parts of your home that get too much sun? Full coverage is usually the way to go. And, by customizing arched window blinds to fit perfectly with the curve of your window, you'll achieve an upscale look along with must-have light and privacy control.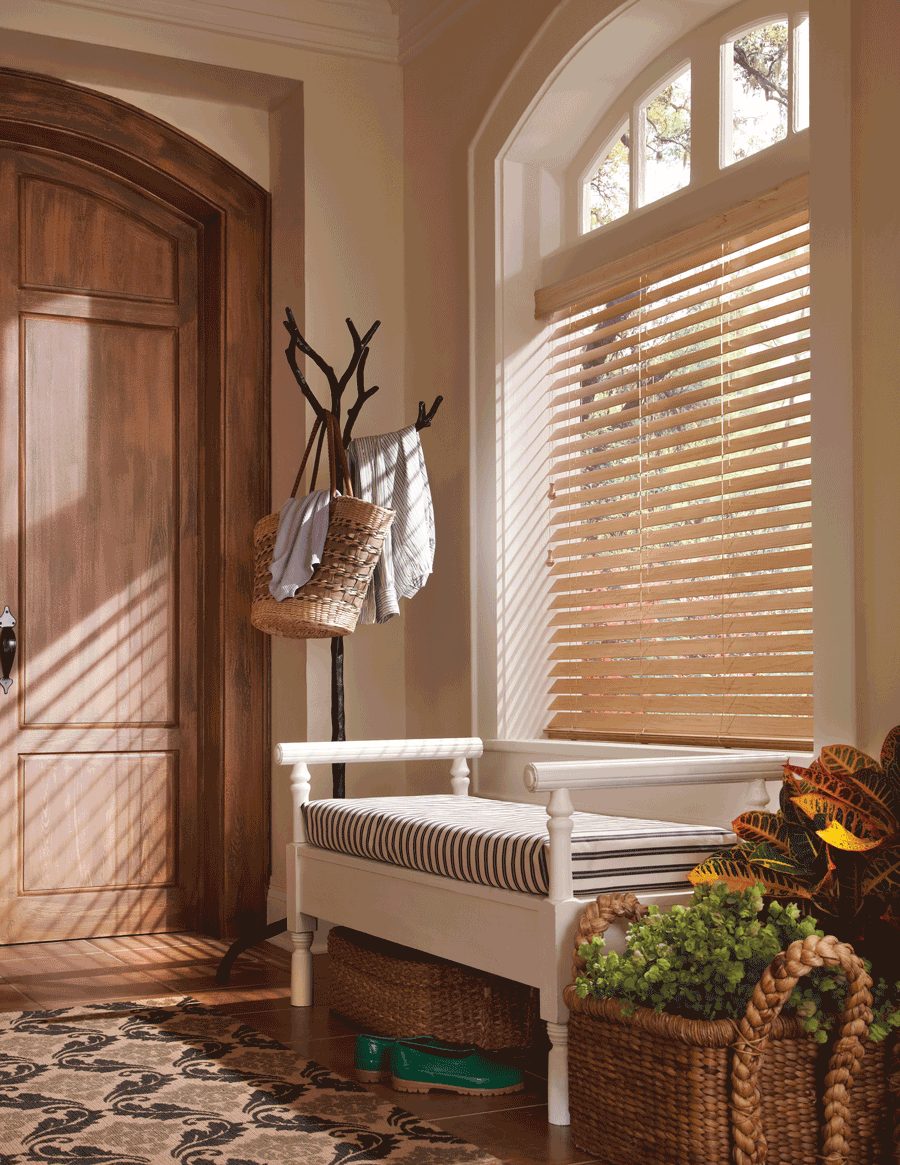 For spots in your home where entering sunshine isn't too overwhelming (often north- and south-facing windows), you might love the top down look. Leaving the top arch uncovered ushers in light across your ceiling for glowing daylighting. Covering only the bottom rectangular portion, then, maintains as much privacy and light control as you desire.
Option 3: Custom Shades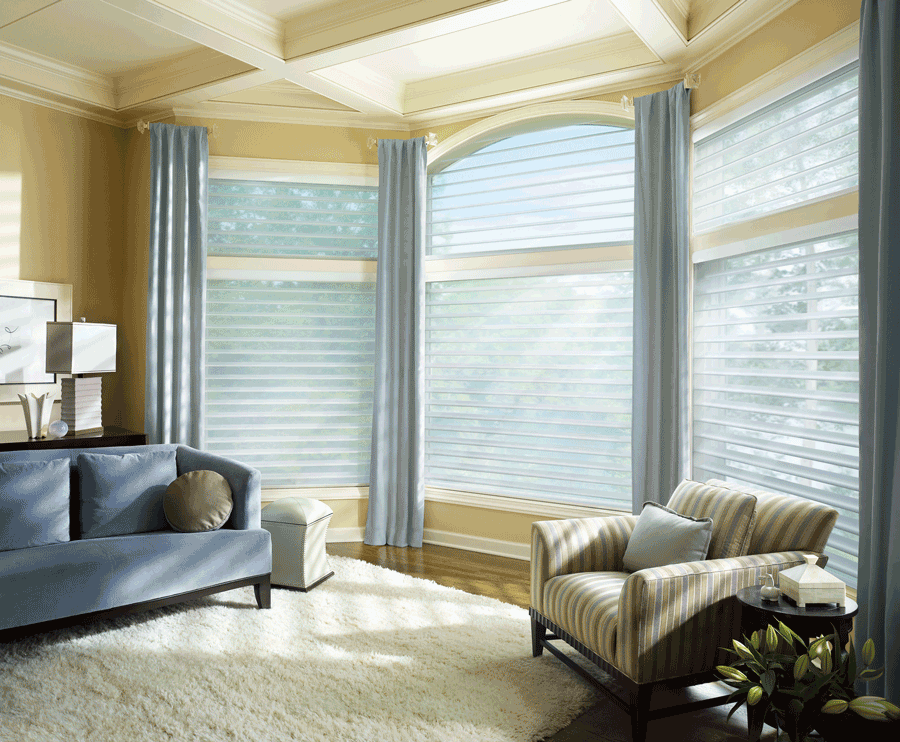 Window shades accentuate the softness that the top curve of arched windows creates within your home design. They easily coordinate with the beautiful styling of your spaces and provide the solutions you need to achieve a comfortable atmosphere. Want to add flowing dimension and texture? Check out Roman shades as arched window treatments. Looking to invite landscape views and filtered light? We think you'll love our sheer shades.
Find the Perfect Arched Window Treatments Today!
Our team at California Window Fashions would love to help you discover arched window treatments that will enhance your specialty windows, elevate style in your home, and deliver all the solutions you deserve. Stop into our showroom for inspiration and advice. Or, schedule a FREE in-home design consultation to chat one-on-one with a window covering specialist in your own home. Contact us today!