Are you living with bare windows? Do you have a love/hate relationship with them? We are here to tell you that you no longer have to suffer and sacrifice for your amazing view. You CAN have it all. We've got before and after photos to show you how window shades can transform your home–while maintaining your view. Especially for large windows–you may feel like you don't have any options. We know you don't really want to "cover up" that view, or remove the natural light from your home. Take a look at this dining room to see just how transformative window coverings can be!
Before: Glare, Glare and More Glare
At first look, these large bare windows give the room an open, rustic look with views of nearby trees and lots of sunlight. Looks great, right? Can you relate? Imagine sitting at the table–trying to eat, read or simply relax–with all of that sunlight coming in unfiltered. How much would you really be able to see? The glare would be too much!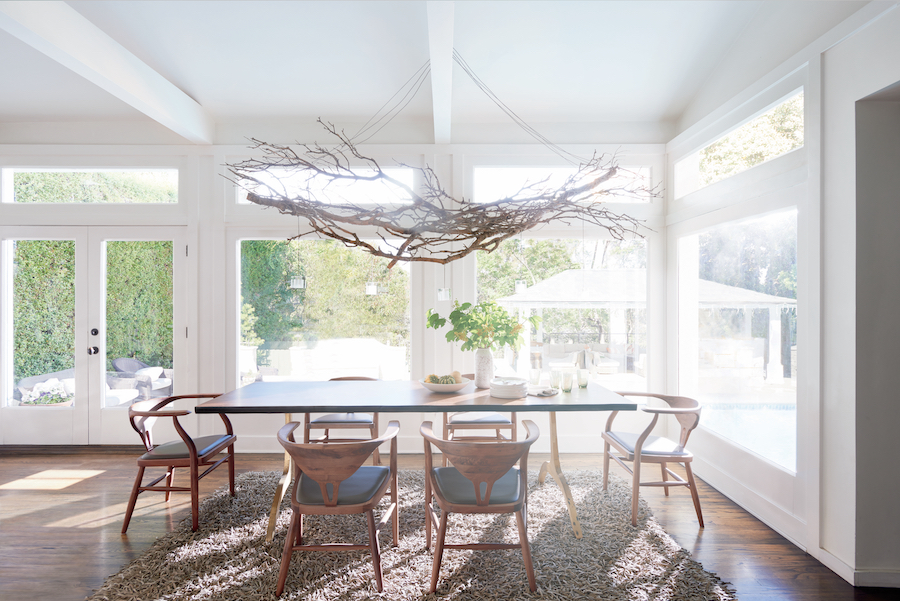 We've all heard the saying about too much of a good thing. Well, too much sunshine is simply that…too much sun! In addition to the annoyance of glare, there are so many other ways these bare windows will be problematic. You'll feel the heat of direct sunlight. You'll see the effects of harmful UV rays as they damage your valuables. As for privacy? With bare windows, you have none. Instead of a room where you can relax, this is a room you'll avoid during much of the day.
After: Sheer Elegance!
With the simple addition of our Silhouette sheer shades, you can transform this room into a space where you can be comfortable any time of the day or night. No more bare windows–and what a dramatic difference!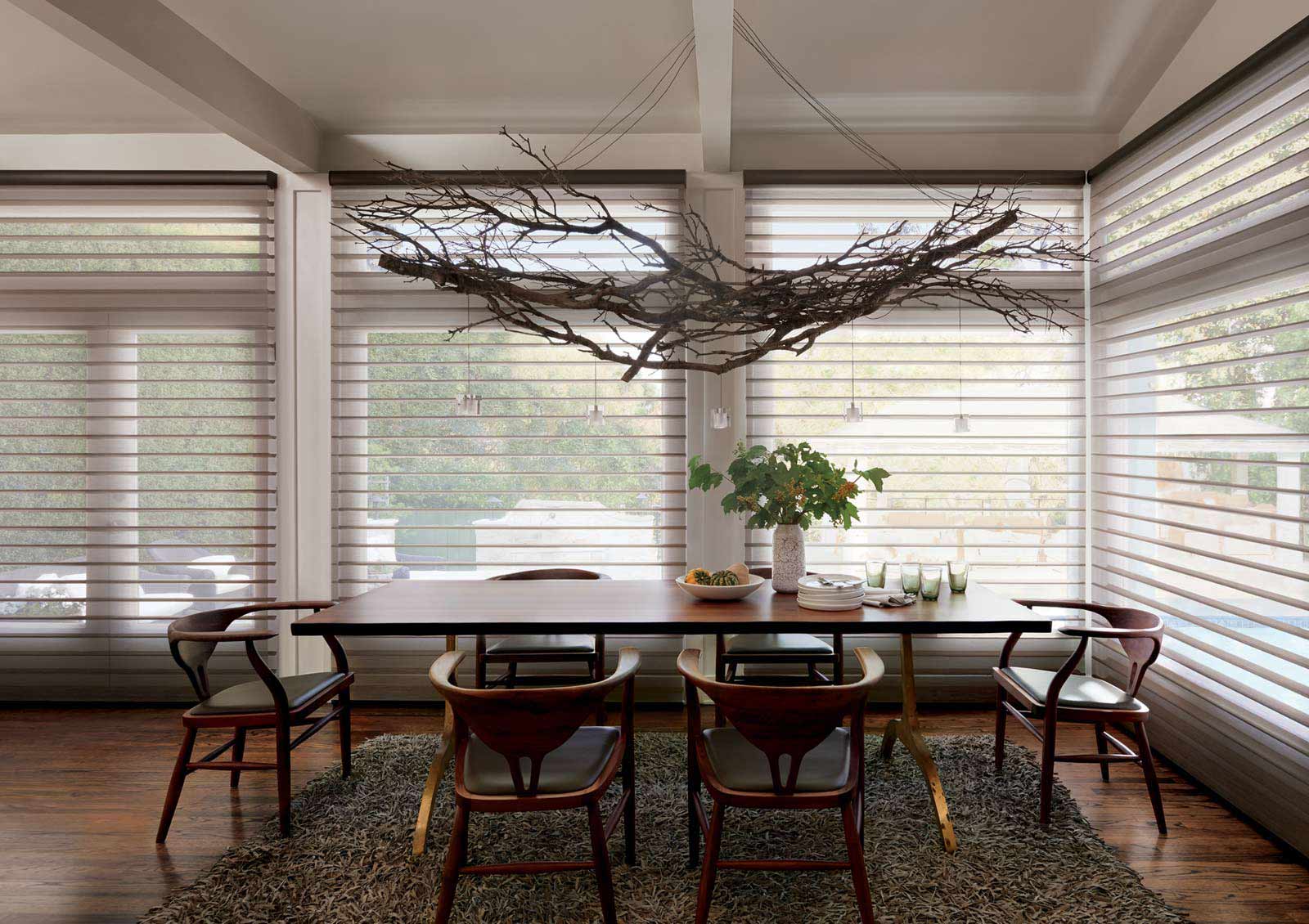 Not only does it take away the harsh glare of the incoming sun, giving you a more relaxed atmosphere, but it gives you the added security of UV protection for your family and furnishings. Our window shades also offer an increased level of privacy while still preserving the view. You can see and enjoy the surrounding trees and landscape. In fact, without the blinding glare, you can see them even better!
No More Bare Windows: A Before and After Transformation
As you can see, the right window coverings add style and benefits to your space. Increasing the elegance of any room, creating the perfect ambiance, without taking away from the beauty of the room or the outside view. This before and after transformation shows you how you can go from bare windows and blinding glare to a warm, inviting space, adding elegance and design elements to your home. Contact us today for a free in-home consultation and let our design experts show you ways to transform your home!