No matter your style preferences, one thing we can all agree on is how satisfying it is to see home transformations. Watching a homeowner's vision come to life is so special. Here at California Window Fashions, we like to be a part of it when it comes to window treatments. Just take a look at these spaces that look and feel completely different before and after window treatments.
Enhance Your Favorite Spot
Do you have a favorite spot to curl up and get lost in a good book? What about your go-to coffee spot? No matter your favorite spot to sit, it would be a shame to let it be tarnished by harsh glare, heat pouring through the window, or a draft on a windy day. Not to fret, adding window treatments doesn't mean you'll lose your view! The right coverings can actually help to enhance your view by eliminating some of those nuisances.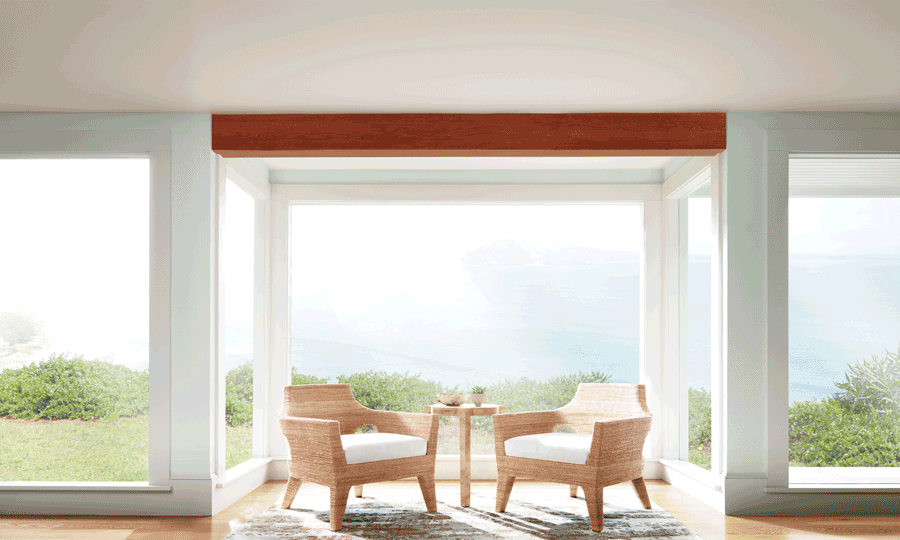 Large Windows: The Love Doesn't Have to Fade
When you walk into a home, large windows are often a jaw dropper. They make the space feel larger, let the natural light into the room, and offer a completely unobstructed view to the outdoors. However, if you have them in your home, you may be familiar with the downsides they can bring in too. Lack of privacy, less energy efficiency, and constant light (no matter the temp or glare) are just a few.
Sheer shades are a great way to have your cake and eat it too. With sheer shades, you can still see through to outside, while also having light control and a bit of added privacy.
Blinds Are Timeless
Classic blinds have been around for decades. While older, well-loved blinds can look outdated, the world of window treatments have come a long way! No matter your home's style, there are blinds to match. Whether you're seeking a more cozy, traditional look or a sleek, modern style, we offer many options to choose from. The metallic finish of these blinds coordinate beautifully in this modern kitchen.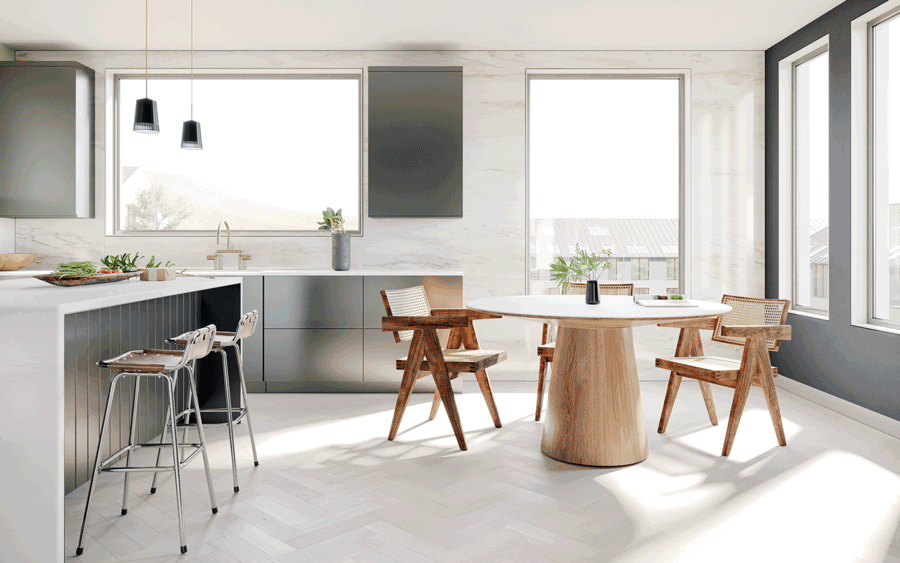 More Than Just Light Control
Window treatments offer more than just light control these days. Each style that we offer is sure to meet your functionality needs. Our team of experts can help you to achieve your desired atmosphere for each room in your home. We understand that each room is it's own, and you're likely seeking different solutions for each space in order to help them serve you and your family best.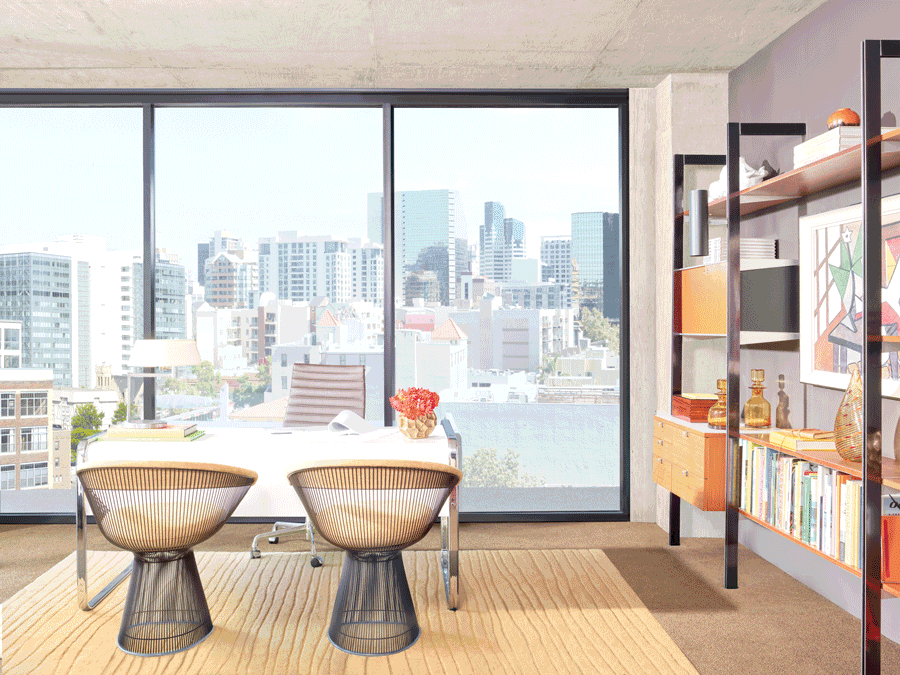 The view, light control, interior temperature control, privacy, and more are all just a click away with smart shades. You can set your preferences to a schedule in order to work with your day and the sun's position in order to always enjoy your ideal atmosphere.
Interior Protection
It's no secret that strong UV rays can do damage to our skin. But did you know that these harsh rays can also shine through your windows and affect your wood floors, walls, art, and furniture over time? As time goes by, you may start to see fading throughout your home if you don't cover your windows correctly.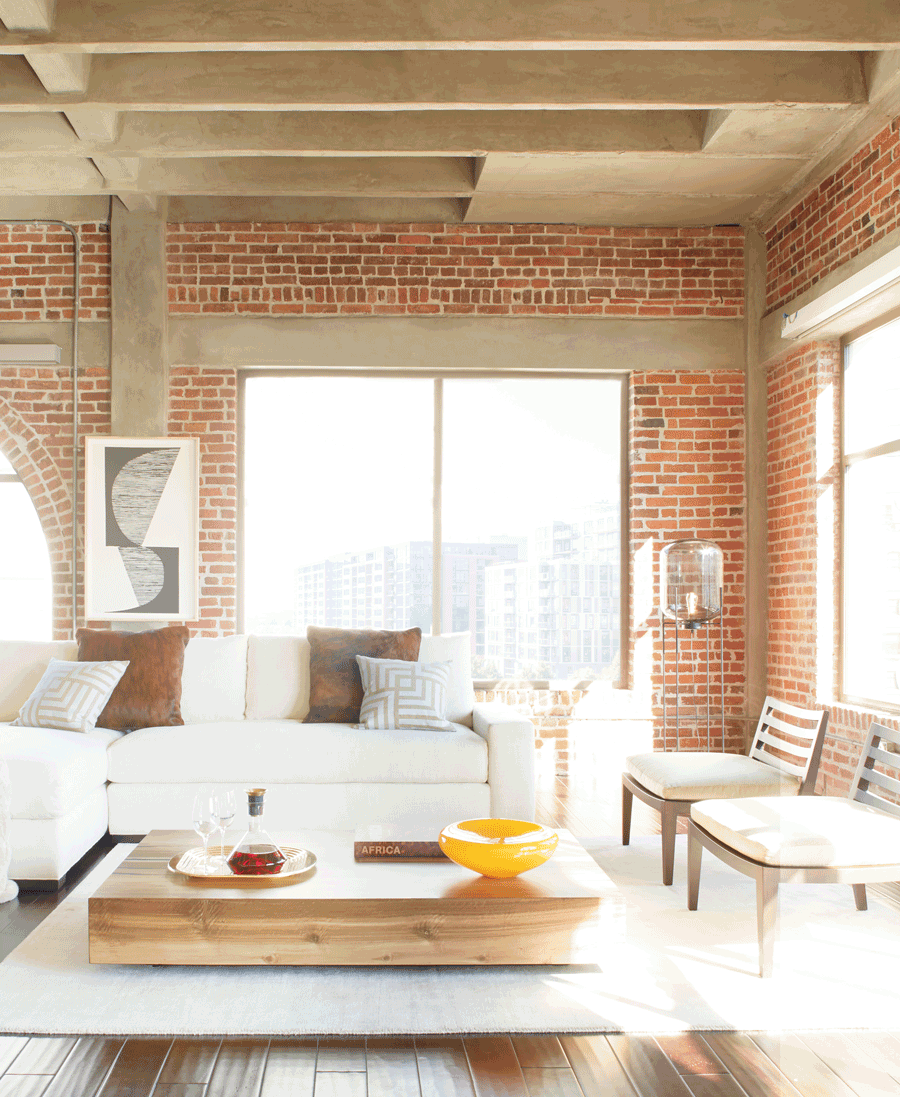 Before and After Window Treatments: We Can Help 
With the upcoming seasonal change, are you feeling the itch to switch things up around your home? Even though we may not feel fall temps until much later, the idea of switching up our interiors seasonally adds to the cozy look of our homes. There's no time like the present for a before and after window treatments transfomation of your own! Contact us for your FREE consultation.