One of the hottest design trends we're seeing these days are black trimmed windows. If you're one of the many homeowners loving this look right now, you don't have to sacrifice light control and privacy to achieve the lovely look. Our experts can show you how to cover black trim windows without losing their appeal.
Will I still be able to see the trim?
We definitely don't want to see those beautiful windows permanently covered. So, yes! You will still be able to see your trim with window treatments in place. And don't just think blinds… Shutters, draperies, shades, and blinds alike will all add control to the windows while still showing off their good looks. The treatments can fit the window, oftentimes between the trim pieces, covering the glass, but also letting you show off the trim.
Another option is to let the black trim be visible through the fabric. Sheer fabrics allow you to see through the fabrics, showing off the black trim, but reducing the glare and adding privacy. The look you love doesn't have to go away! Instead you can enhance it by adding those treatments that will help to make the whole room more comfortable to sit in no matter the time of day.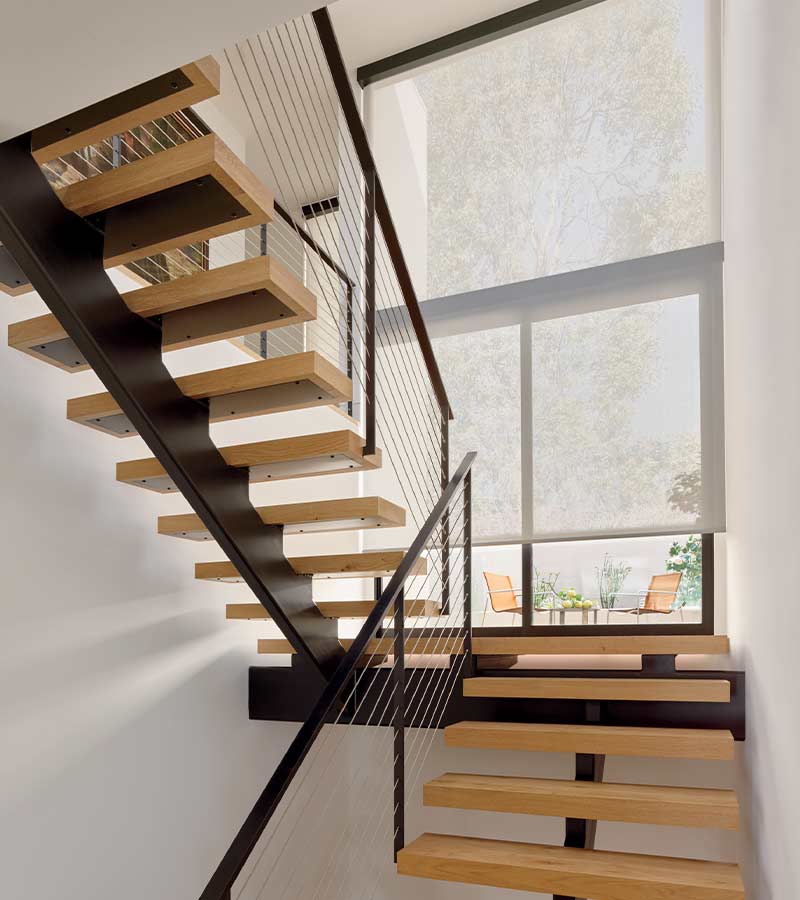 Do you have spaces in your home where you need both light filtering and room darkening shades depending on the hour? You're in luck! Dual shades do just that. They have a view-through portion of the shade that allows you to see through while it filters the light and reduces any glare. Then the room darkening portion is great for nights to eliminate the glow of any street lights nearby or the sun coming up before your alarm in the morning.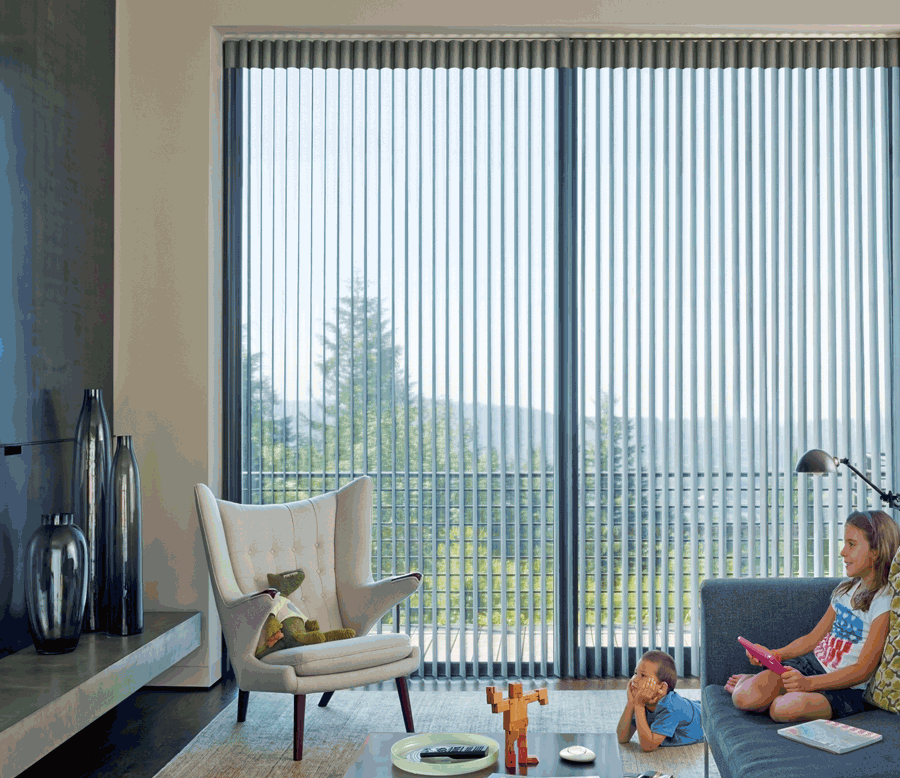 What happens to my curb appeal if I cover black trim windows?
It's no secret that black trim windows enhance almost any home from the outside! The color black offers contrast with a premium appeal. With window treatments? Various types of shades can provide a similar look from the exterior. Linings can be selected that coordinate well, no matter the type of shade. Typically, shades have a neutral look from the exterior, which enhances the black trim.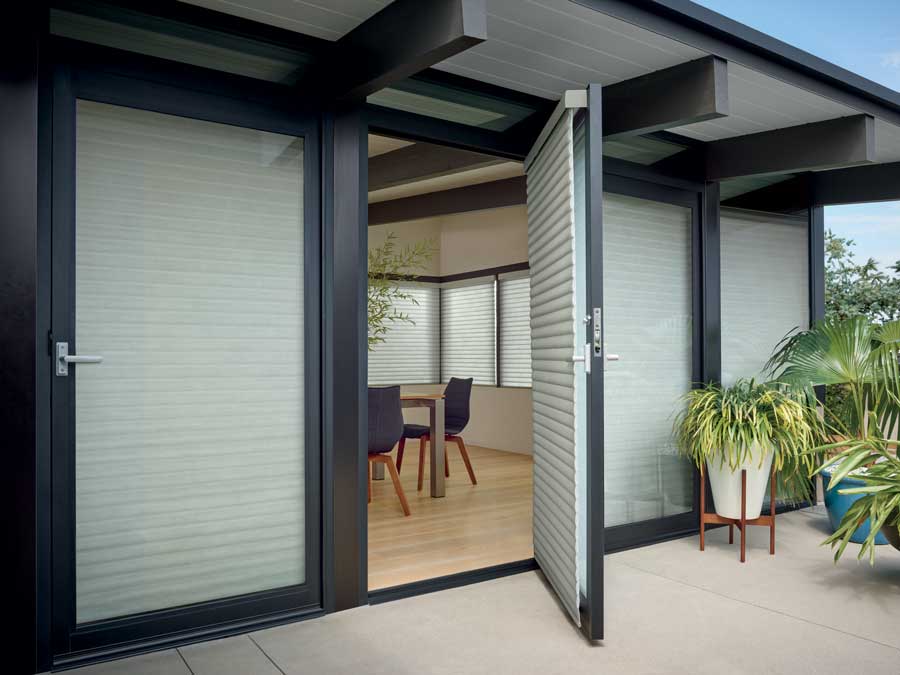 I don't have black trim, but I love the look…
There's no better time than now to endure a DIY project! However, if researching, spending countless hours on a project, and not knowing where to start doesn't sound like something you want to take on? We have good news. Blinds that have dark trim will give you a faux black window trim look. Selecting treatments with darker color fabrics, black trims, and black hardware will trick your eye into thinking your window trim is actually black.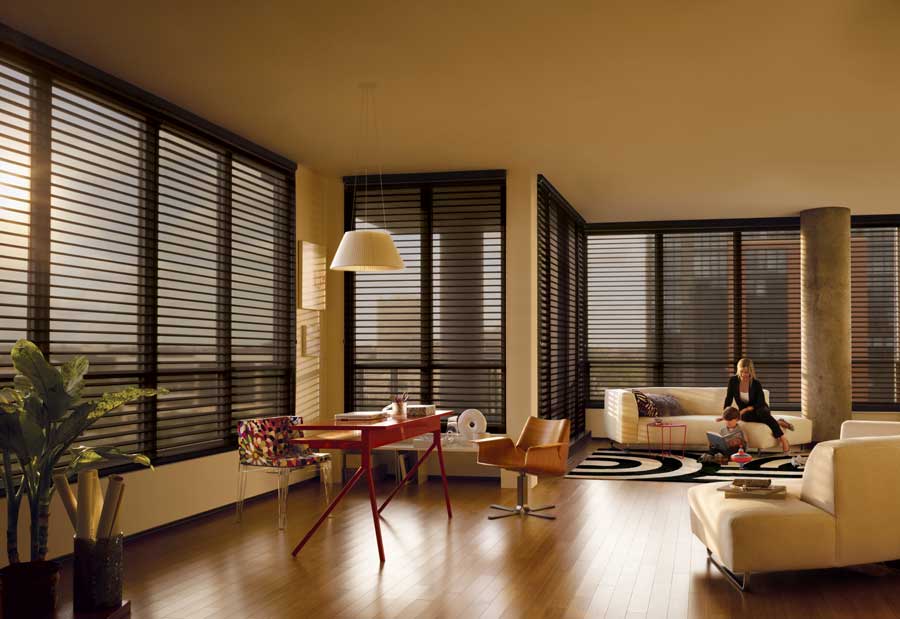 Perhaps one of the simplest way to match the look of black window trim is to choose dark interior shutters. These wood shutters are a timeless look and fit with so many different design styles. Even better, while elevating the style in your space, they help to control light, add energy efficiency and privacy, and reduce glare all in one.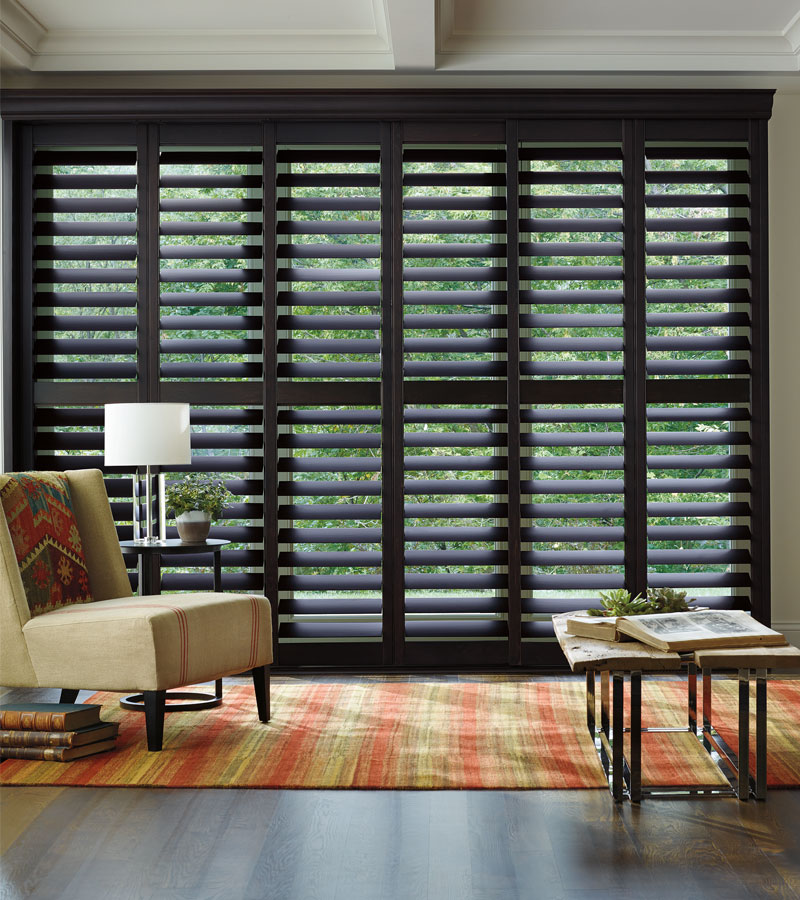 What is the best way to cover black window trim?
Just with any style choice you make in your home, you need to find a look you love! Our experts can help point you in the right direction with design tips and insight on different features of treatments. But in the end, whatever look you love? We want to help you achieve that.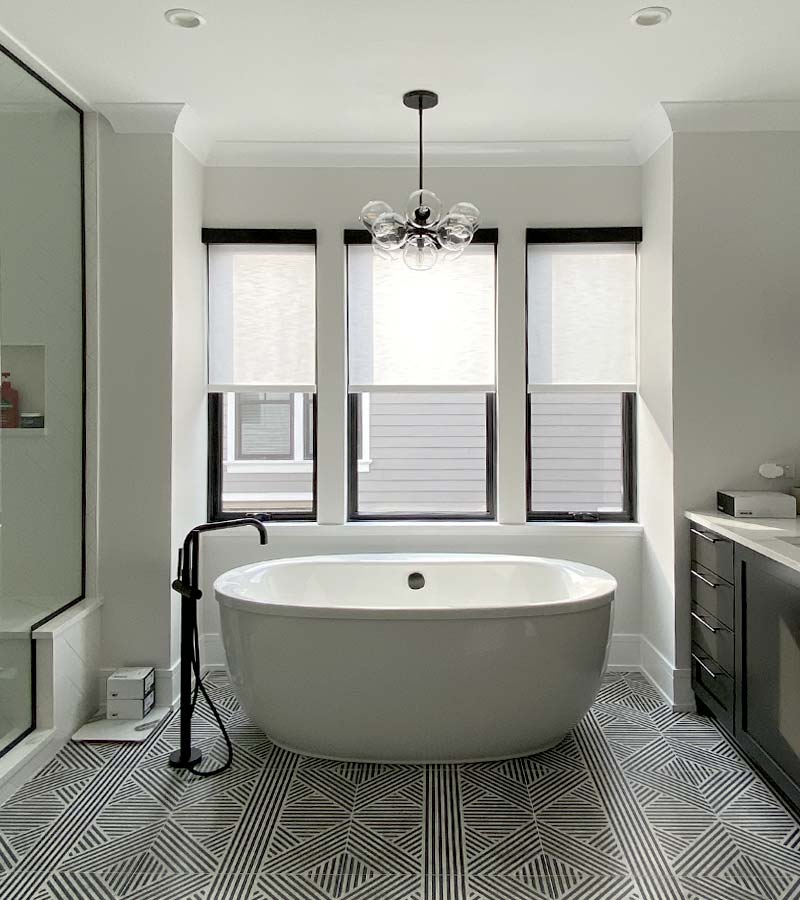 Are you ready to create the perfect look in your home?
We know any big design change can be met with a bit of hesitation. Especially when it feels like you may be "covering" something up. We are not here to completely cover your stunning black window trim. In fact, we're here to help you enhance it to the fullest. By adding the right treatments, you will fall in love with your space over and over again as it becomes the comfortable oasis you deserve it to be. Contact us today for your FREE consultation.