In the design world, there are definitely crossovers between fashion and home design. One of those being the influence of color. The Pantone Palette 2023 is a bright, breath of fresh air, and we can't wait to share it with you all. Whether you're seeking to do a complete overhaul of a space, or just liven up a corner with a pop of color, this palette will not disappoint.
Introducing the Palette
All together, in one place, these color swatches can seem like a lot! But when one or two is pulled into a space, it's sure to make a statement.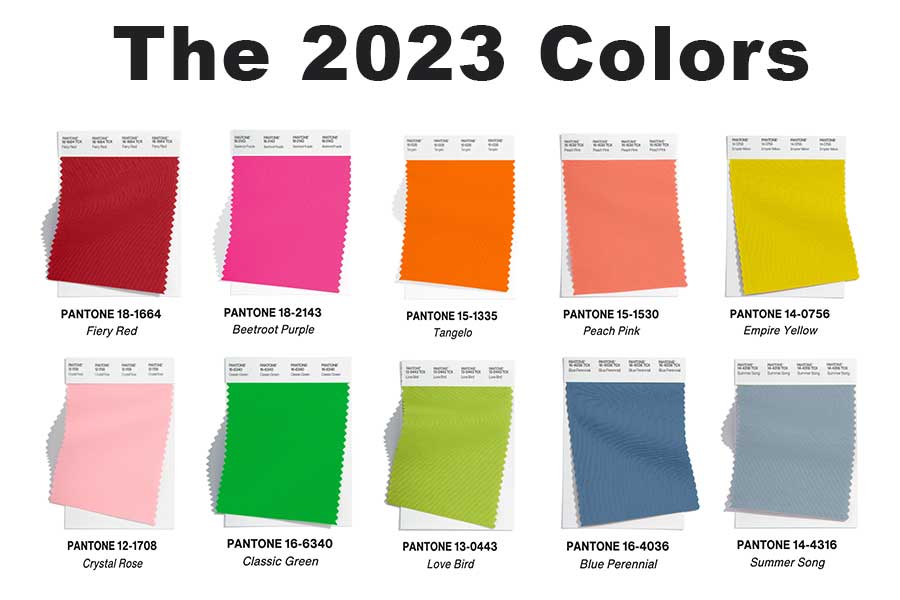 Additionally, the "Core Classics" seem to be a completely different color route. If you're a neutral fanatic, but are wanting to introduce a bit more color to your home, these core classics are a great transition.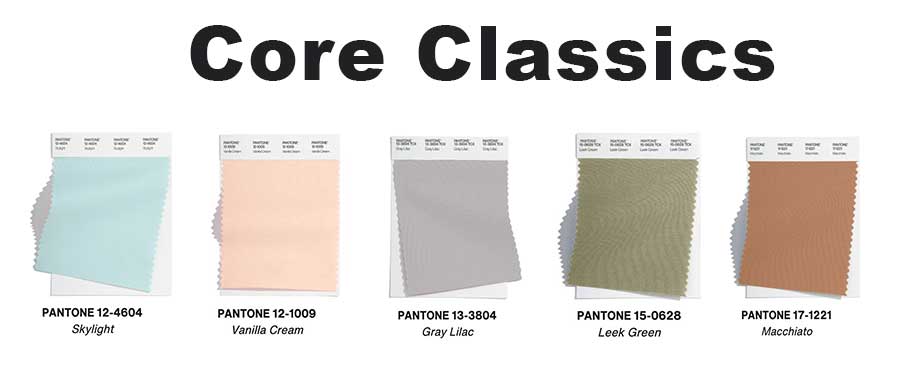 Let's See the Colors in Real Spaces
New York Fashion Week debuted the Pantone Palette 2023, and it certainly made a splash! Just like the fashion world, the home design world is also loving these hues. We have several stunning spaces we want to show you with these colors in action.
Bedroom
Your bedroom should lean to your personal style and also feel like a comfortable retreat from the world. Whether you like a more bold space, or a cozy neutral room, these colors can be introduced in a big or a small way to update your bedroom.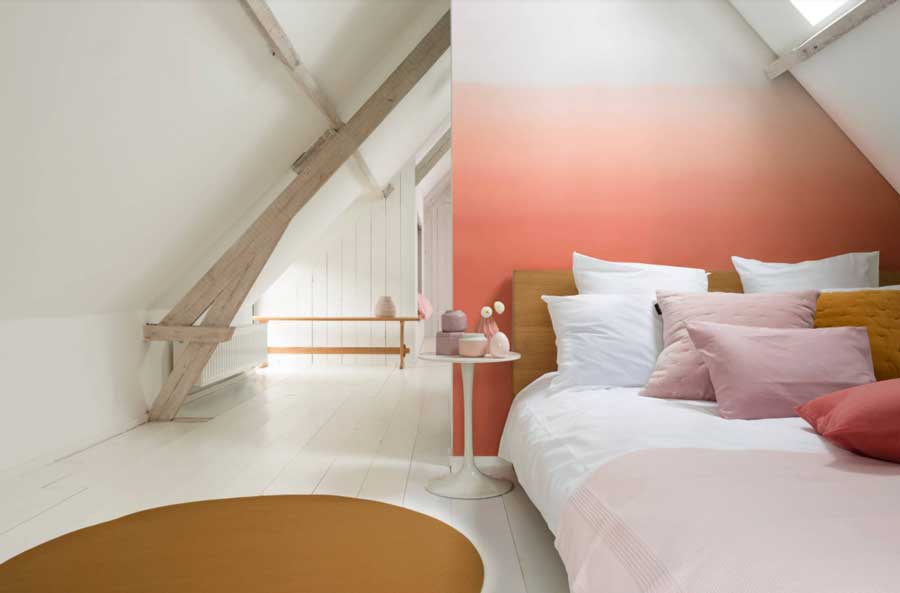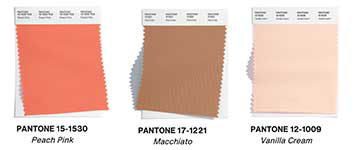 Kitchen
Look how these contrasting colors make this come to life! Oftentimes, people stick with all neutrals in their kitchen. It can sometimes result in it feeling a bit washed out. Adding in a colorful backsplash, island, or light fixtures are just a few ways to liven up the heart of the home even more.
Closet
The closets may not always be thought of as a room, but that doesn't mean they don't deserve to be styled! A closet is one place you could add the Pantone Palette 2023 into your wardrobe and the design in the space.
Entryway
While we've talked a lot about the interior of a home… The exterior should never be forgotten! After all, the entryway is the first thing someone will notice about your home. And, with it being a space you access each day, you deserve to love that curb appeal.
Bathroom
Notice how this blue tiling takes this–otherwise neutral–bathroom from plain Jane to a serene oasis? The blue hues add a calming feeling while still keeping the space light and fresh paired with the neutrals.
Pantone Palette 2023, Which Colors are Your Favorite? 
Are you leaning more toward the colors in the Pantone Palette 2023 or the Core Classics? Whichever style you prefer, these colors are sure to help transform the spaces in your home. Our team of experts is here to help you get started with a FREE consultation. Stop by our showroom to see the swatches, or set up a free in-home consultation to see them in your very own space! Contact us today to get started.