Do you struggle to get the ideal balance of light control in your home? It can be so hard in our area–especially in the summer. You can't let scorching sunshine run rampant throughout your spaces; you have to keep it out. But, you certainly don't want to feel like you're living in a cave, either. So, what's the solution? Outfitting your windows with the best room darkening features. Block out the sun when you need to, and welcome it (in just the right amount) whenever you want. Take a look…
Sleep in Darkness
It's no secret that the most restorative sleep happens in the dark. But, street lights, passing cars, and later sunsets make it hard to fall asleep and stay asleep at bedtime. And bright daytime rays can really throw a wrench into naptime for your littlest ones.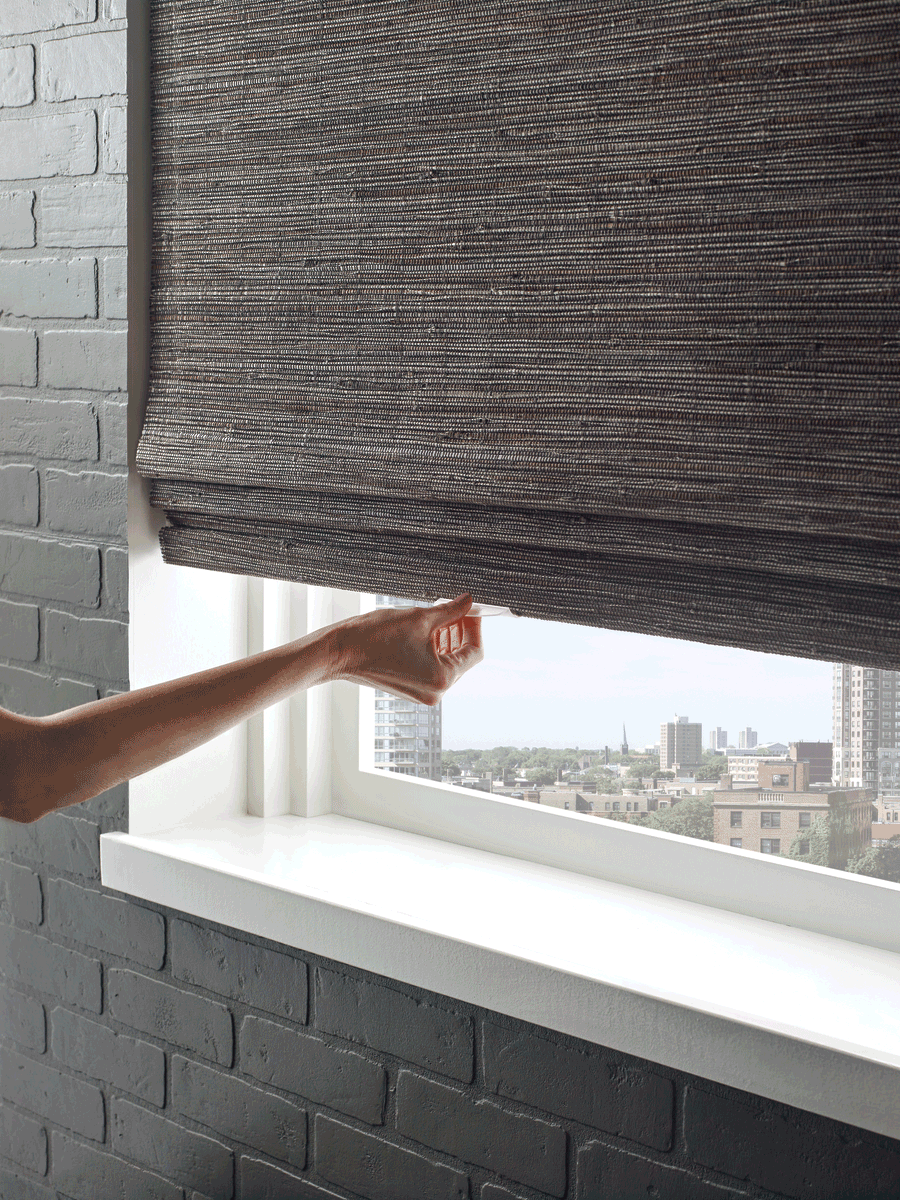 The best room darkening features make your spaces dark…really, really dark. Custom-fit window coverings ensure the smallest light gap and the ideal darkness you need for high-quality sleep.
Stay on Schedule
With school starting up again, you know your schedule's going to get busy. Between getting everyone out the door in the morning and juggling after-school activities, the last thing on your mind everyday is your window coverings. And that's the way it should be!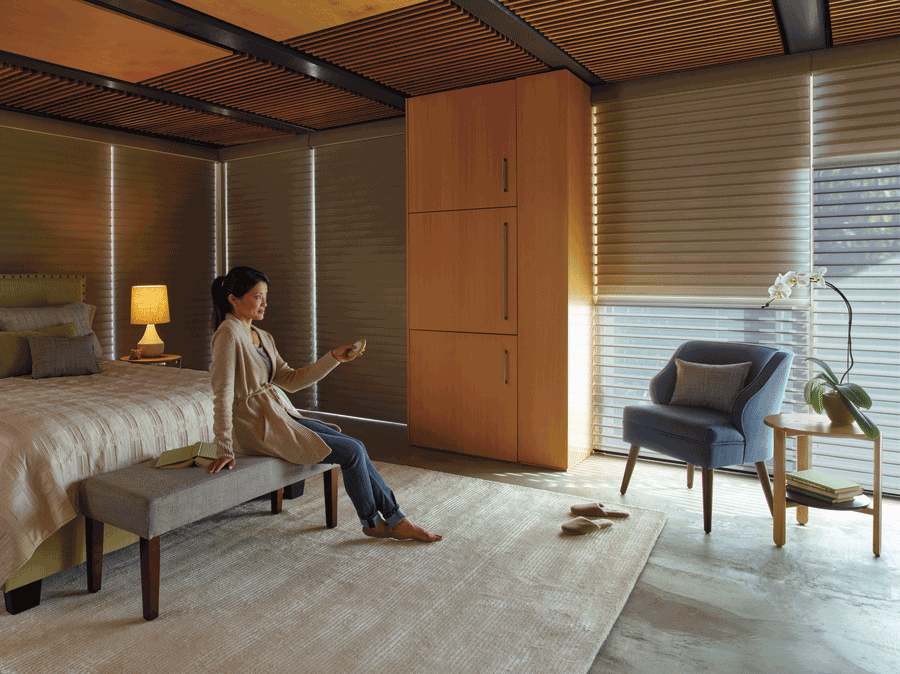 The best room darkening features let you save settings and schedule automatic adjustments. With PowerView motorization–and without even a thought from you–your shades raise and lower to the perfect positions for energy-efficiency, comfort, and ambiance all throughout the day.
Maintain a Balance
With the intensity of the sunshine we experience, blocking light is a must. But living in a cave definitely isn't! The best room darkening features don't just provide darkness. They also let you have light, comfortably, whenever you want it.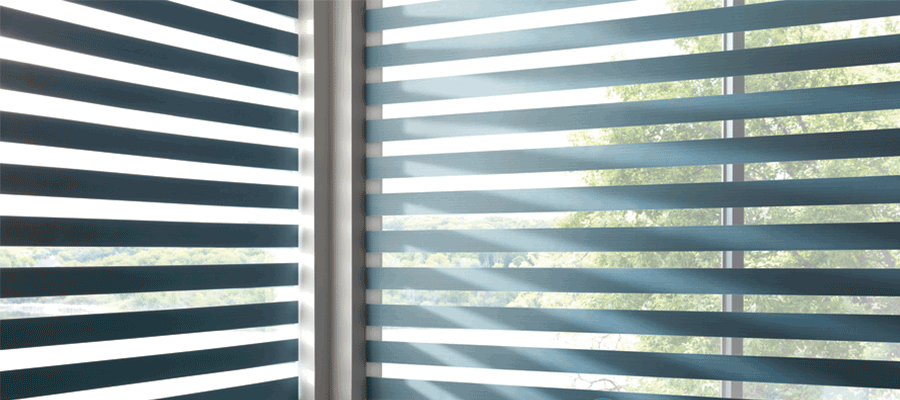 Our Designer Banded Shades use a quick rotation to take your space from dark to light in an instant. Dual shade systems filter glowing natural light into your room while a secondary blackout shade waits at-the-ready for light-blocking. And top down bottom up lets you have secure privacy and beautiful daylighting.
Know They're Safe
You want the best for your home and for your family. The good news is that you don't have to sacrifice one for the other. The best room darkening features give you optimal light control and safety.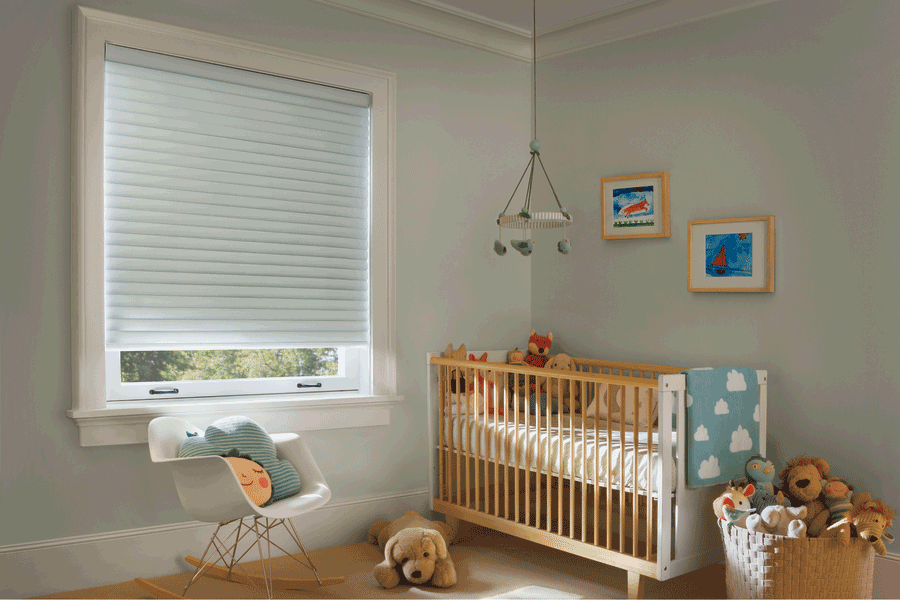 Power shades and LiteRise are amazing cordless options. Controlling your shades is simple, and you can rest easy when it comes to the safety of your children and pets. No cords, no danger…just sweet dreams and happy playtimes for everyone!
Ready For The Best Room Darkening Features?
We thought so! You deserve to be able to block light and enjoy it too. The best room darkening features ensure a good night's sleep, a just-right amount of natural light, and the perfect home environment…always. At California Window Fashions, we can help guide you to the ideal options for your unique home and lifestyle. Contact our team for a FREE, in-home consultation today!