Are you excited about all the possibilities that innovation is bringing our way these days? As waves of new products rush in, though, it can be easy to get confused, pulled under, and tossed about. Don't worry. Hunter Douglas has got your back. They've combined the latest advancements in technology with complete simplicity. Take a look at their collection of smart accessories. They make the switch to automation easy, so all you have to do is enjoy!
First, Meet the Hub
Embracing automation takes so much off your mind and your to-do list. When your Hunter Douglas smart shades are connected through the PowerView Hub, they do the thinking and working for you. Whether you're around or not, they're constantly communicating and responding to provide the perfect atmosphere for every circumstance.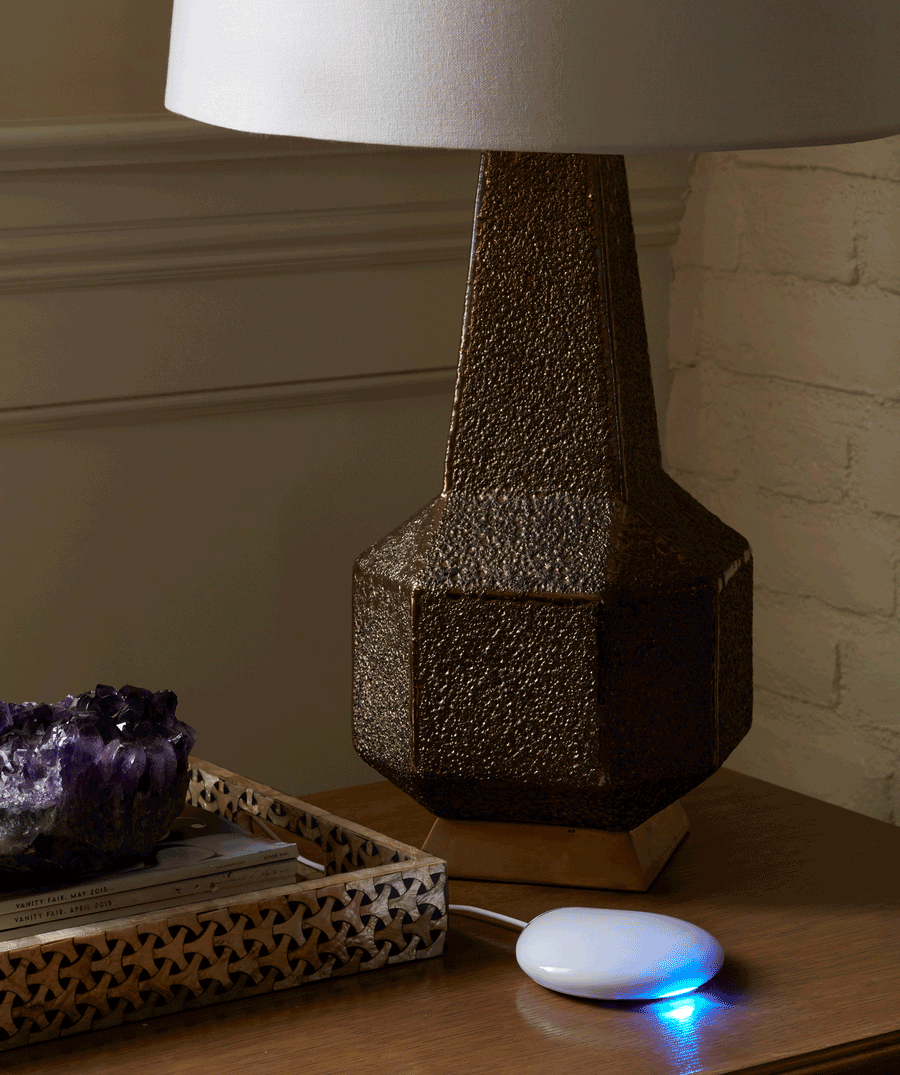 Then, Say Hello to Smart Accessories
So, what exactly can the latest innovations do for you? What would life look like with smart accessories in your home? Here's a glimpse into your future…
Teens that Wake Up On Their Own
With Voice Activation, your voice assistant takes on the responsibility of waking your sleepy teens every weekend. After you've enjoyed a cup of coffee and some peaceful silence, simply Trigger Alexa to open the shades in their rooms. Bright sunshine streams in, eyes open, and bodies stretch. As for you, well, you're on to your second cup of coffee and the next page in your book!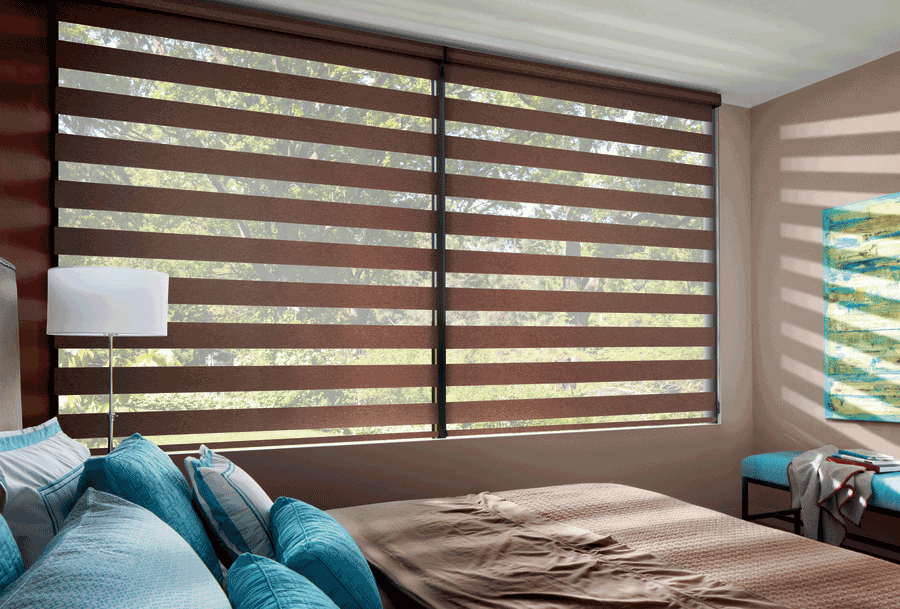 Blissful Bedtimes
With Favorite Scenes, you'll never have to hear the bedtime whine of, "But it's not even dark out yet…" or "How am I supposed to sleep with that streetlight shining in?" Just save a favorite scene in the PowerView app called "Bedtime" and schedule it to occur automatically right before tuck-in time. When heads are ready to hit the pillow, blackout shades close, and your little ones will snuggle into darkness.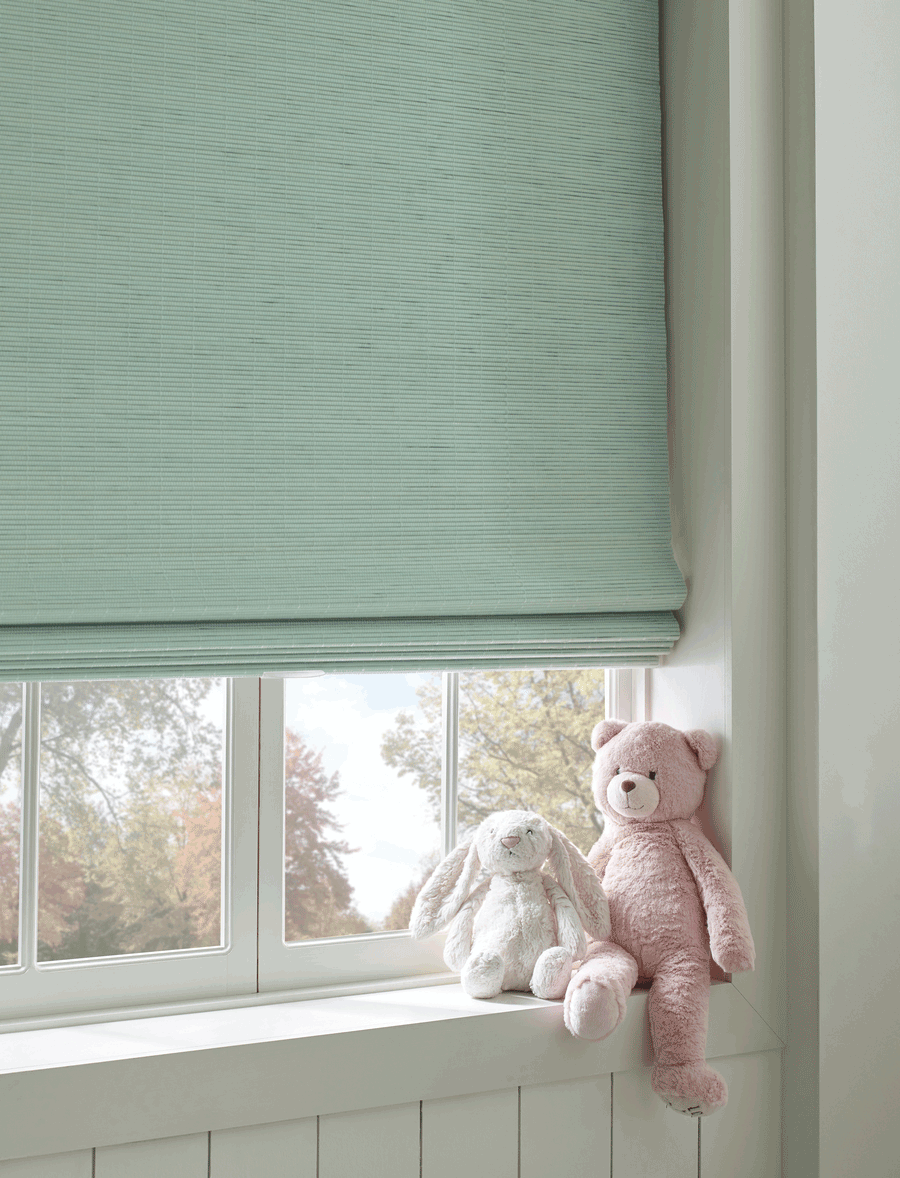 A Happy Pet AND a Protected Home
With IFTTT (*if this then that) technology, you come home to a happy pet and a comfortable environment. We all know that California sunshine is intense. While you're away, you want your shades closed as much as possible to keep your home cool and to save energy. That's not a problem when Spot is sleeping. When he wakes up, though, he wants to see what's happening outside and stand guard. He's not going to be happy if the shades are closed.
That's where smart accessories and IFTTT come into play. Your shades stay closed while Spot snoozes. When he wakes up, motion is detected. Your shades open to a set position–allowing a small area for Spot to peek out while the rest of your windows stay covered. He gets his view, and your home stays protected. Win, win!
Strength and Light
With the PowerView repeater, you'll say goodbye to spots in your home where wireless signals just don't seem as strong. Unfortunately the layout of many homes causes weak zones. Not to worry! Hunter Douglas' smart accessories are here to help! The repeater brings the extra strength you need. Plus, it's soft backlighting makes it a gorgeously modern nightlight…perfect for those bathrooms, bedrooms, or hallways that often need a bit of extra wireless muscle!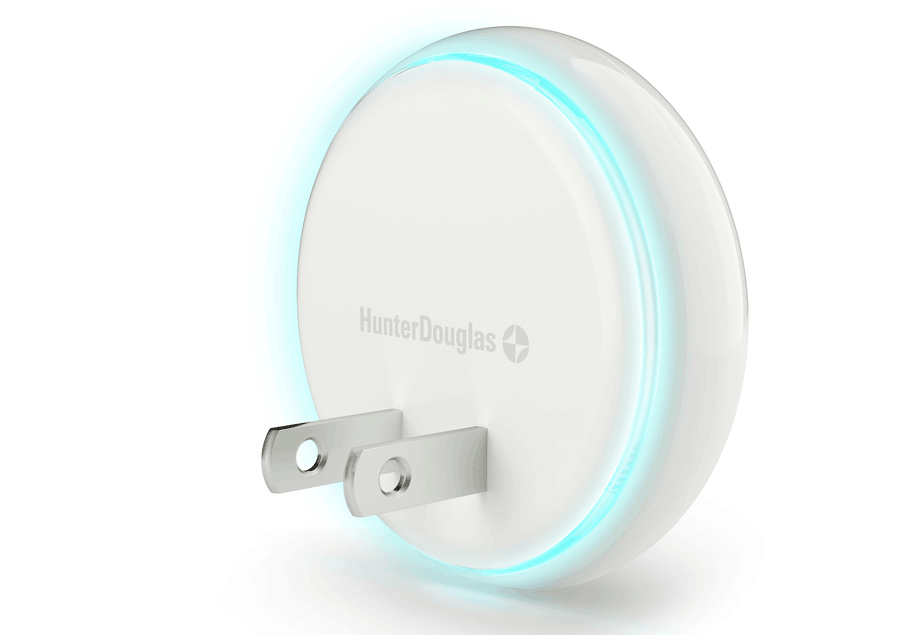 Fashionable Decor
With the Pebble Remote, you won't have to hide your remote when company's stopping over. Hunter Douglas designs its smart accessories with style in mind. The PowerView Pebble Remote is a sleek, unique piece of decor and provides the control you deserve over your home's atmosphere.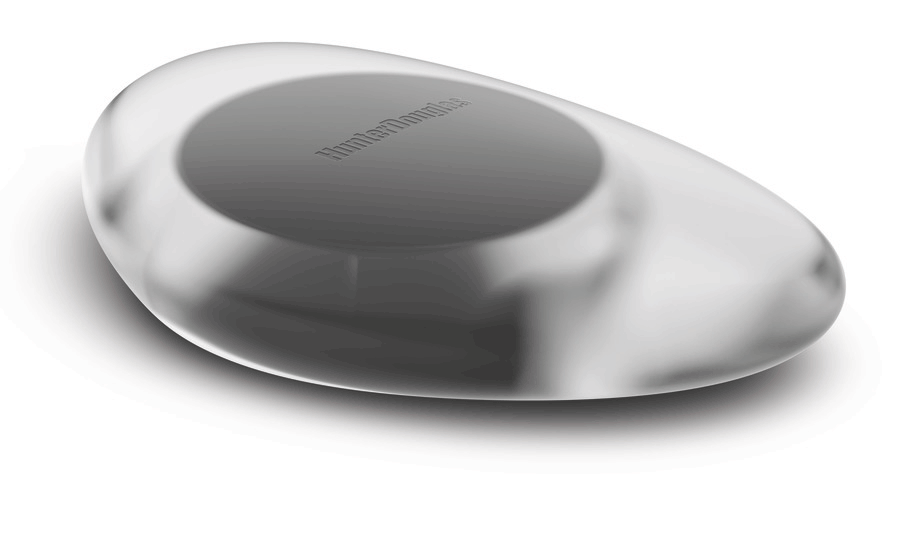 Smart Accessories & Endless Possibilities
Would you love a future where smart accessories are easy to use and bring convenience, comfort, and control to your home and life? Then, let's start your future today! At California Window Fashions, we are your experts when it comes to smart shades. Contact our team for your FREE, in-home design consultation!