The dreaded "shortest day of the year" is just around the corner. The time change always leaves us wondering, "Where did summer go?" Seasonal darkness can really affect our mood, leaving us a bit down, tired and unmotivated. If your home feels dark inside, it could be part of the problem. Take the steps to brighten your home by implementing a few of these 10 tips…
#1 Paint Colors Matter
Wall color can also affect our mood. Take a minute to assess the paint colors that surround your family each day. Are they bright, fresh and upbeat?  Do they bring positive energy? By changing paint colors you will also change your family's frame of mind.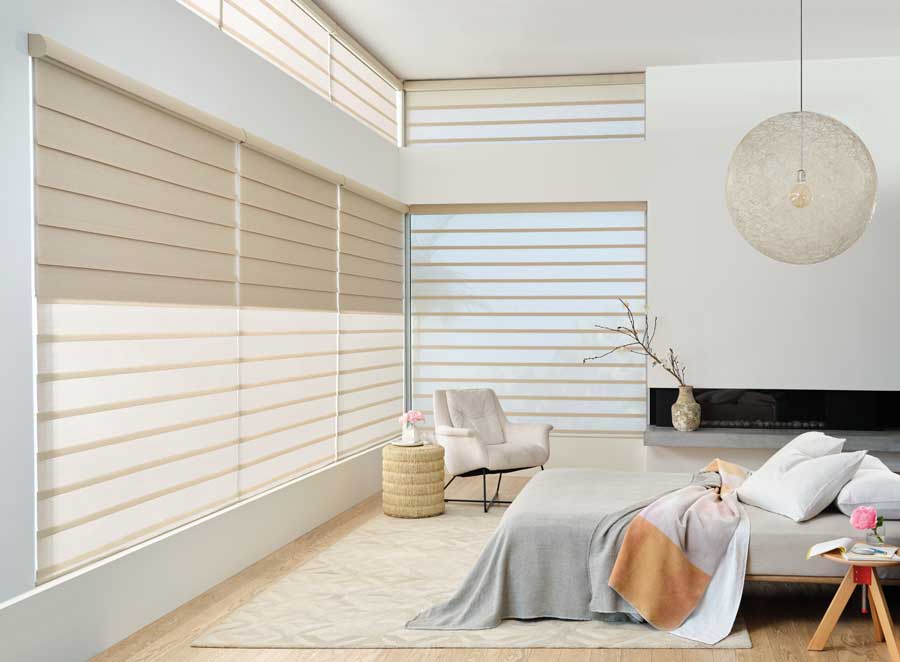 The most subtle changes can have the greatest impact on the feel of your home. Choose a light colored palette, including grays, blues or beiges–keep it fresh. Try to avoid dark, moody shades in large areas. And remember, wall paint dulls overtime, a new coat of paint will refresh your home instantly–even if it's a similar shade. 
#2 The Impact of Sheen 
Now that you've chosen the perfect color to enliven your home, it's even more important to choose the right sheen. First, identify what you're painting and where. You may need a different type of sheen for walls vs woodwork. While a flat-sheen paint may work perfectly in a room with direct sunlight, it could look gloomy in a dark, North-facing room. In that case, consider a satin or eggshell sheen that reflects light and brightens the room.  
#3 Importance of Lighting
It's all about the lighting in today's homes. To create beautiful, inviting rooms, include different degrees of lighting in your design plan. Don't rely on one overhead light to brighten your home. Add accent lights to dark spaces with stylish sconces and table lamps.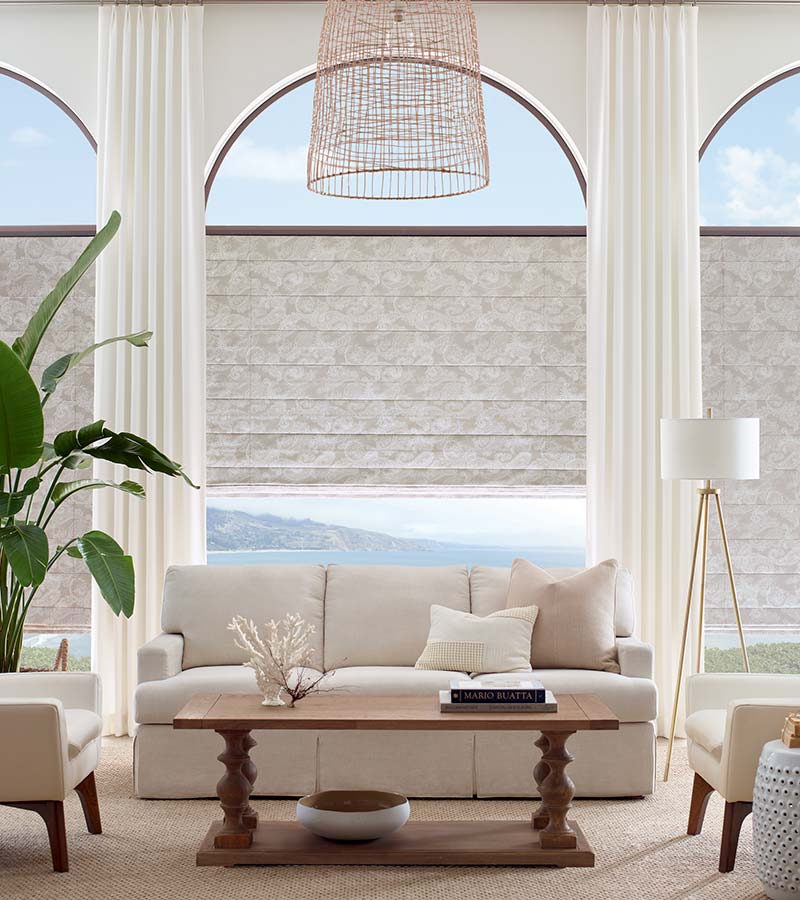 Recessed lighting and a dimmer switch can be your best friend when creating the perfect atmosphere. As the evening wears on, adjust the brightness and extend your day.
#4 Lightbulbs of Today
Yes! The right lightbulbs can make a HUGE difference in the type of lighting you have. Educate yourself beyond which WATT you'll need and learn about "K" or Kelvin ratings. Understanding Kelvin ratings will allow you to create the right "temperature" for your space–warm or cool. Look for a "K" rating of 3,000K-4,500K for kitchens and home offices. Anything above that will give a bright daylight effect. All in all, if it feels gloomy in some of the rooms in your house, try changing out the light bulbs and experiment with different "K" ratings.
#5 The Exterior Style
As the days get shorter and the holidays quickly approach, our focus is on making the inside of our homes brighter and more comfortable. But, don't take your exterior for granted. There are plenty of ways to brighten your home and add to its curb appeal. Start by trimming back shrubs and removing overgrown shrubs, this will allow your windows to invite light in. You might also consider installing more exterior lighting to arrive home to a well-lit house.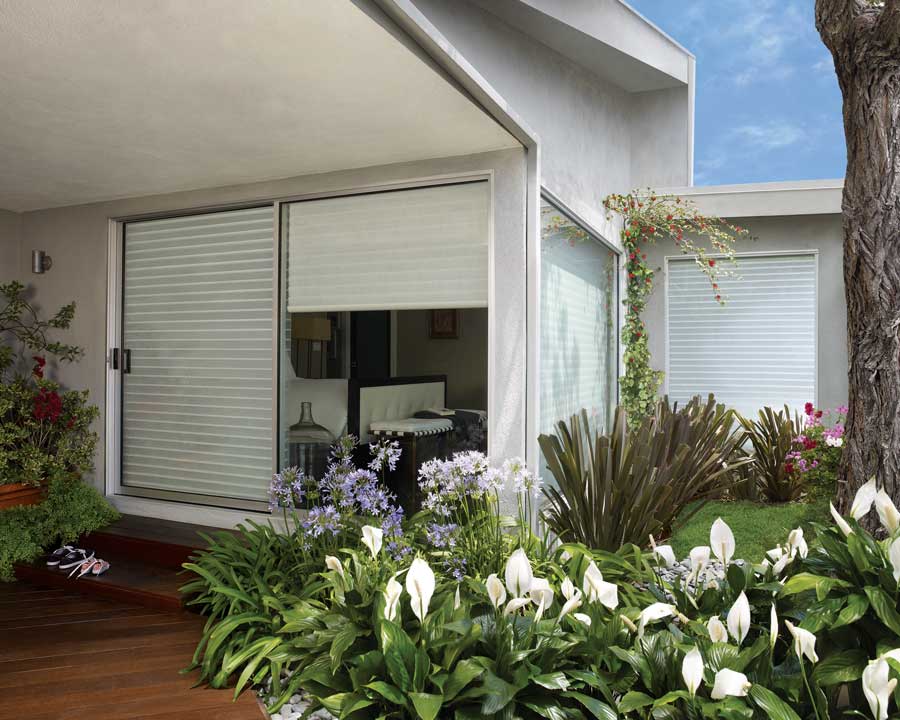 #6 Lighten it Up
Did you know that an unkempt home can cause anxiety? Take some time to evaluate your home, and tidy it up for the new year. Refreshing your space by removing extra "stuff" can breathe new life into your home and renew your spirit, too. Remember less is more. Removing excess furniture will lessen the dark shadows in your home and brighten your space. Also, try adding more reflective surfaces–mirrors work wonders, and the simple addition of glass cabinet doors will change the whole feel of your kitchen! 
#7 Refresh with Area Rugs
Dark wood floods are a beautiful addition to any home. But they definitely create a dramatic effect. If you're hoping to brighten your home a bit, try area rugs with light, neutral colors. Your home will look and feel lighter.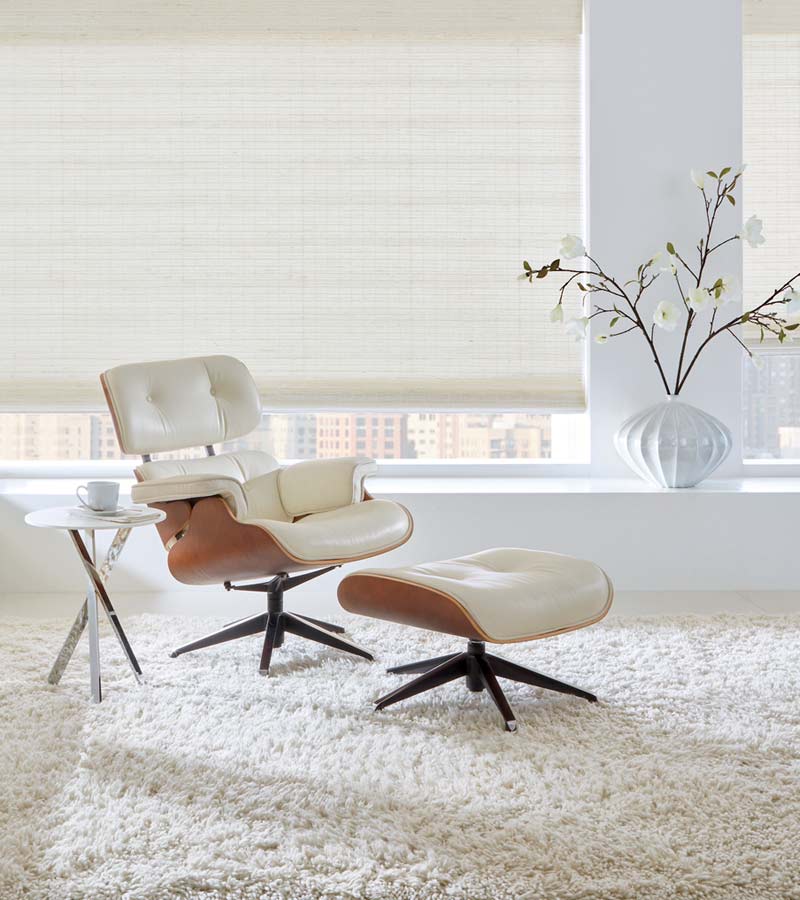 #8 Light + Dark
Striking the right balance of light + dark is all we desire for our homes. This time of year, we want more light than dark to help us cope with the sun going down so early. A quick refresh is all you need. Replace throw pillows and blankets with lighter colors. Try to resist the temptation to remove all the dark elements, you'll need them to make your fresh, new design elements stand out. 
Choosing Window Treatments
Window treatments are an important part of the home design equation for many reasons. To brighten your home, you'll need to control the atmosphere in a delicate way. Bare windows are not the answer. Too much light and glare can make you uncomfortable and cause damage to the interior of your home. We can help you choose window coverings that will brighten your home and give you the privacy, UV protection and fashion you enjoy.
#9 From the Top 
A favorite window treatment product that offers privacy and light control is the top down shade. These shades allow light to enter through the exposed top of the window, filling the room with natural light. In this case, it replaces artificial light beautifully.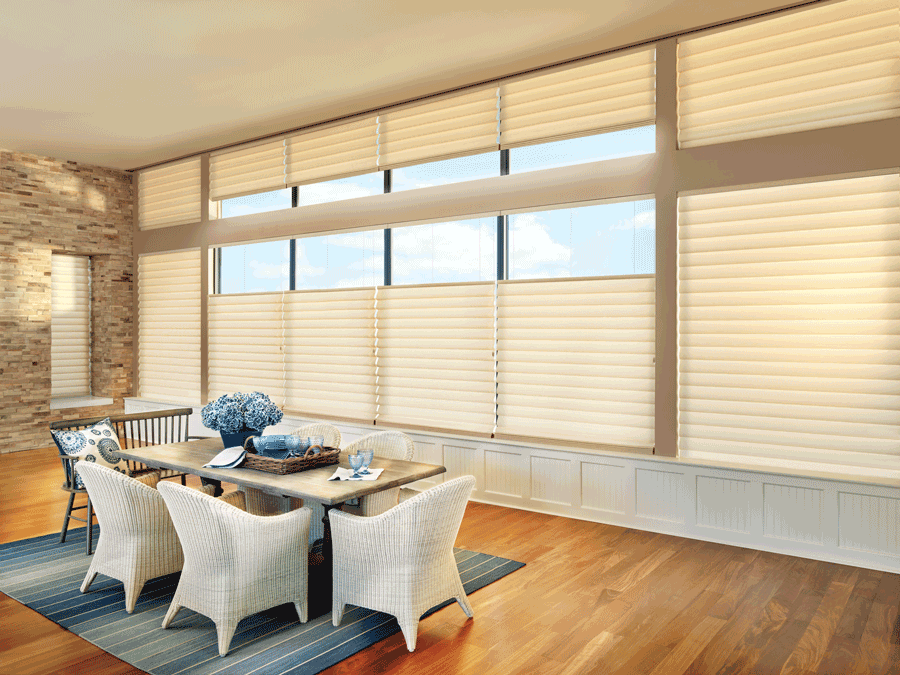 #10 Sheer Fabrics
Another way to add light into your home is with sheer shades. This widely used product creates a beautiful atmosphere by filtering natural light through sheer fabrics. Sheer shades will help brighten your home and create a soft atmosphere.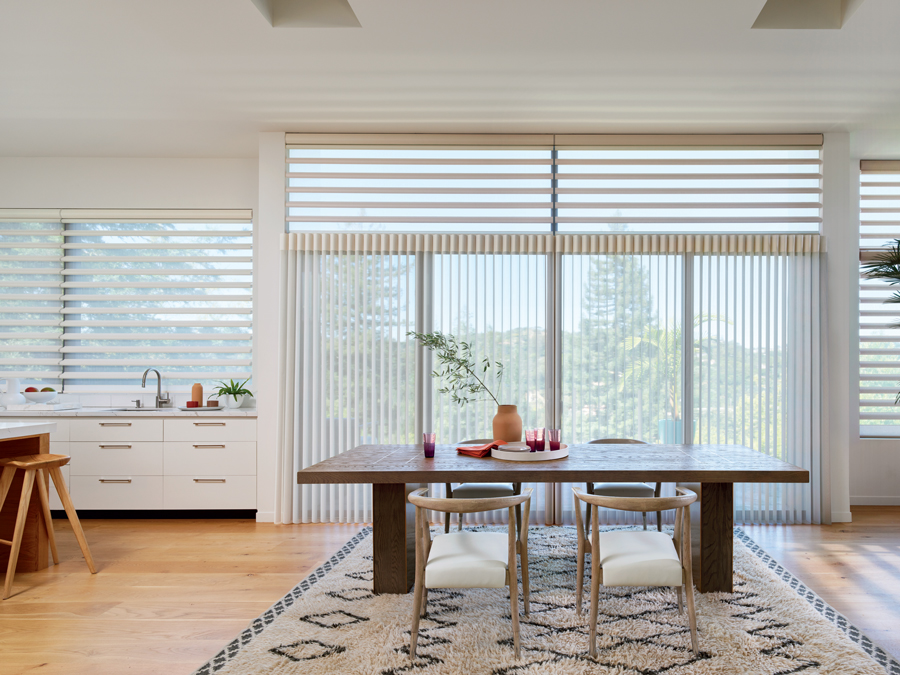 Love the idea of brightening your home? We can help! Create the home of your dreams with window treatments that transform natural light from the outside, making it comfortable and useful indoors. If you think window treatments only block the light, think again. Contact our team for a FREE consultation, in one of our showrooms, or privately at your own home.