If you're a family with small children running around–or even pets–this is for you! October is safety awareness month, and our team here at California Window Fashions is here to help you ensure your home is as safe as possible, especially when it comes to window treatments.
Traditional Cords Pose Can be Dangerous
In 2018, the US Consumer Safety Commission banned traditional cords on window treatments, due to the risk they pose. Long before that, Hunter Douglas sought to create safer solutions for window coverings. Our treatments with child-safe features come in many styles and will certainly meet all your functionality needs as well.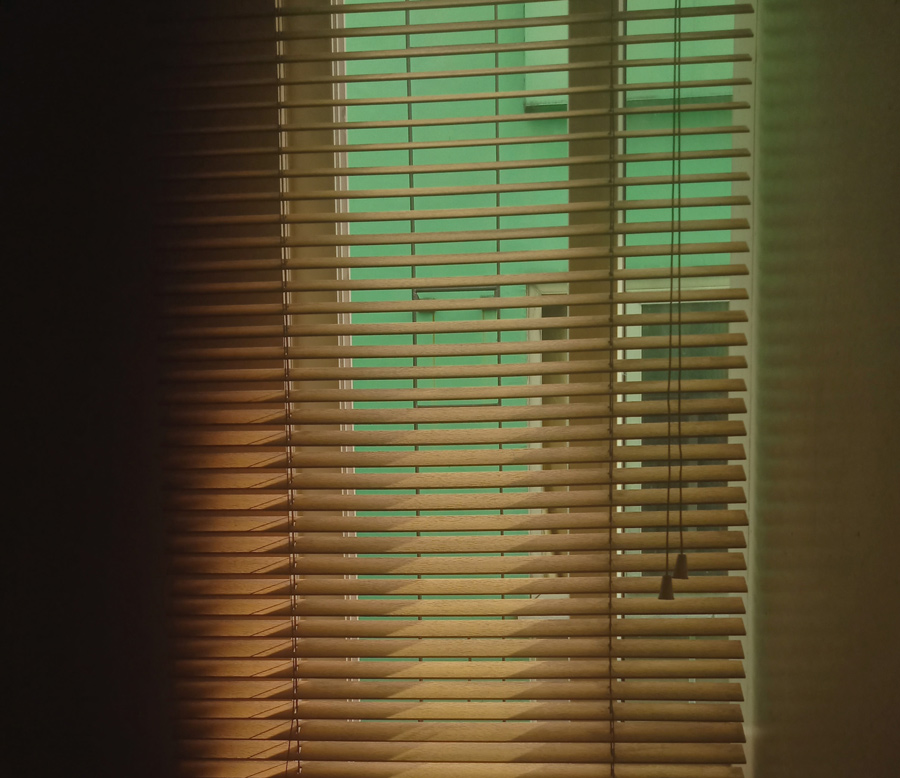 Be Proactive with Child-Safe Features
There are a couple different options when it comes to safe options for window treatments for homes. The dangers that traditionally corded shades pose, is certainly not worth the risk. To curious children, and pets alike, those cords could look like something intriguing to play with. That's why we are proud to carry several great replacement options to switch out your old shades.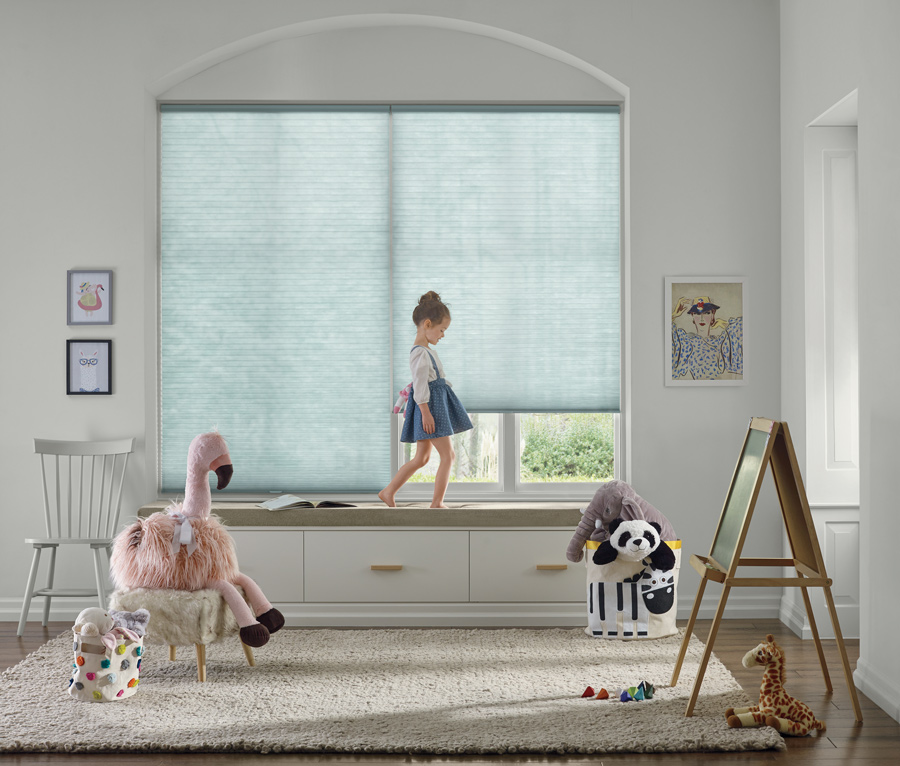 First, We Have Cordless Options
When it comes to cordless window treatments, we have both manual and motorized.
Manual operation includes those that you physically adjust up and down with your hand. This is offered for both shades and blinds.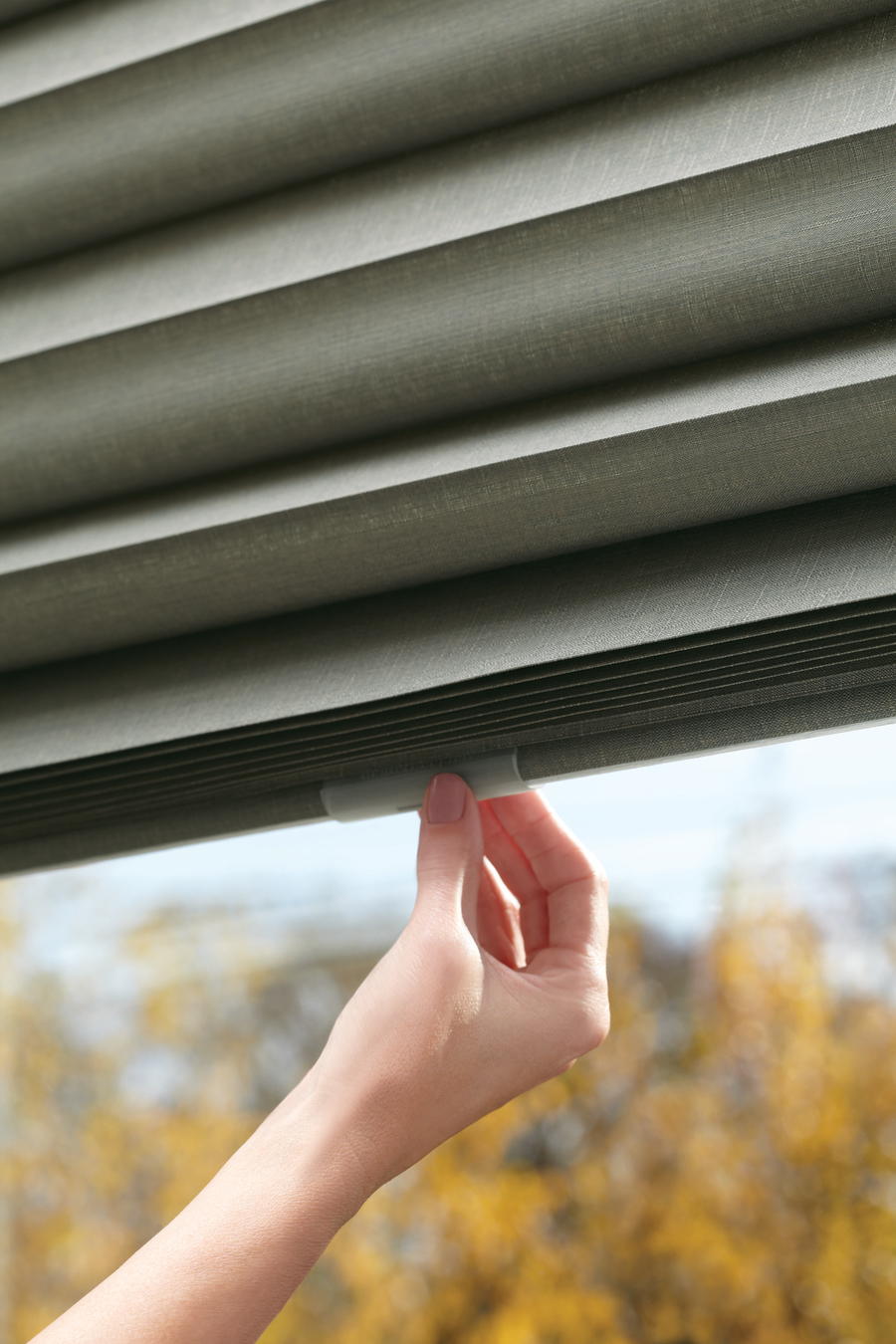 Motorized operation features either automated control or simple one-touch adjustments. There are three motorized options that we carry:
Smart shades move up and down via voice control, a remote, an app on your smart phone or tablet, or through your smart home device
Motorized simply adjusts with the included remote control
SoftTouch adjusts with a nudge up or slight pull down on the wand attached to the headrail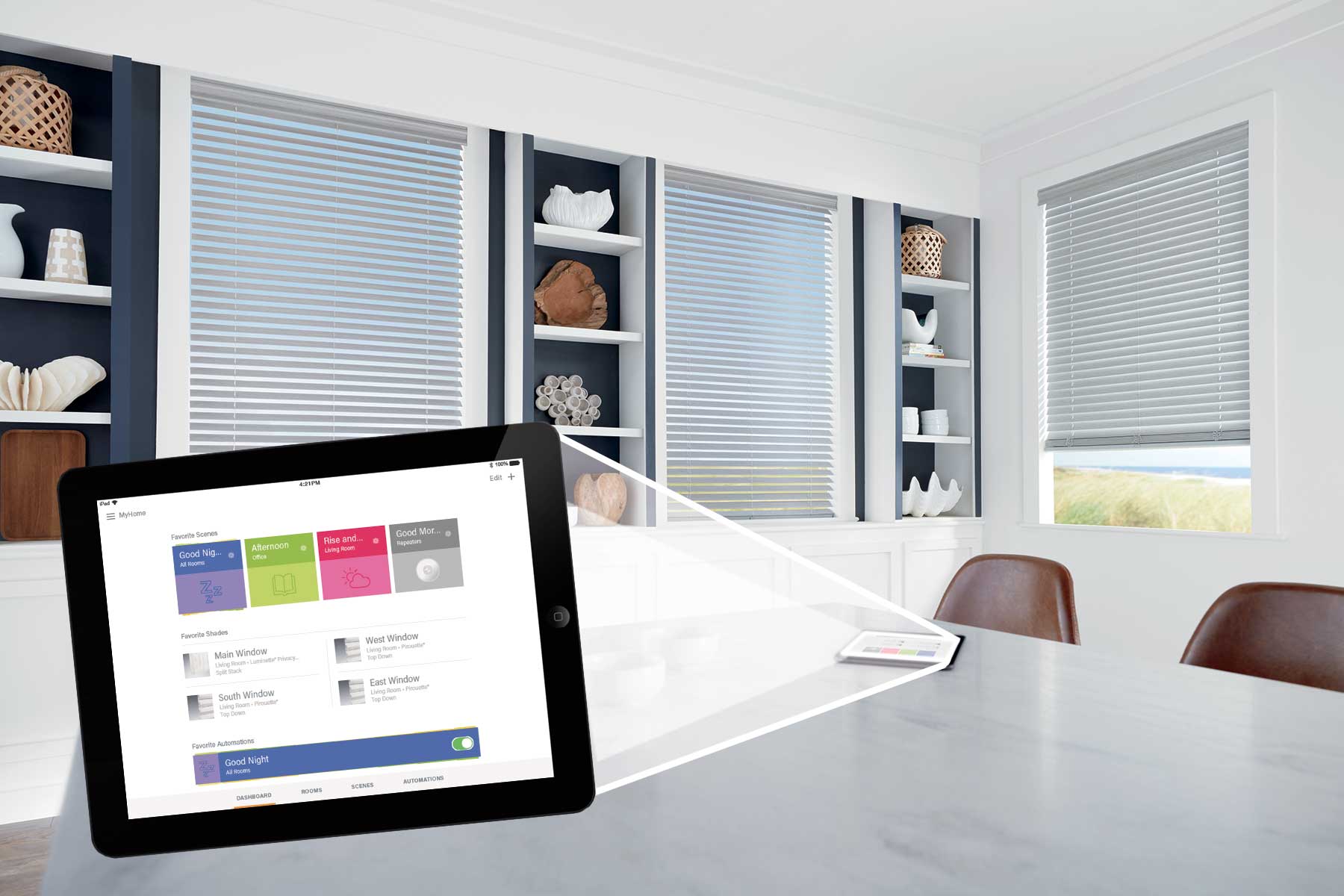 Safe Corded Options
There are some windows where cords may be the best option. For example, windows tucked behind furniture or that are harder to reach can benefit from a cord. With recent innovations, there are three corded options that are also child friendly:
Short, retractable cords
Continuous cord loops (fastened in place)
Wand control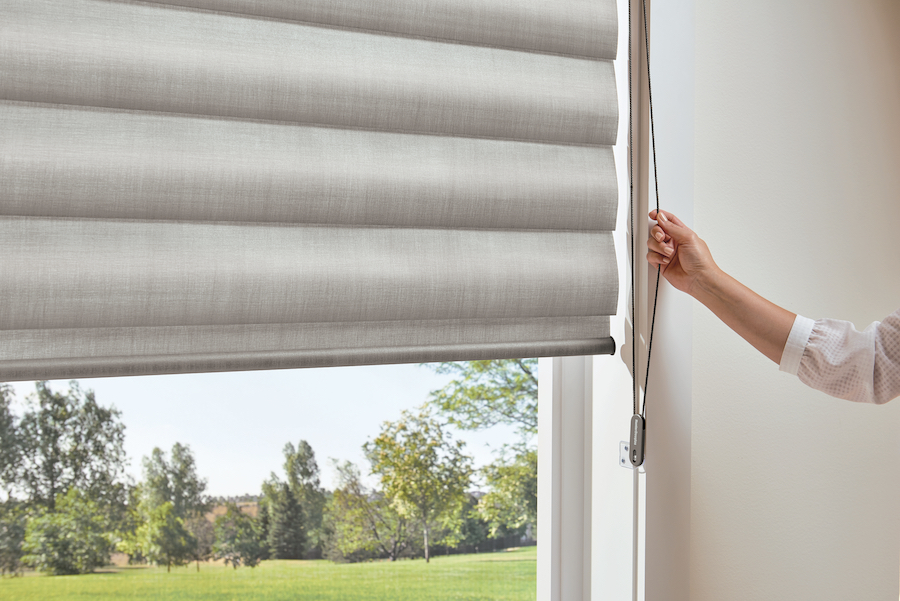 We're Here to Help
Our team is passionate about every home being the happiest, safest, and most comfortable that it can be. We have experts that can guide you through every step of the process from selecting the right treatments, all the way through to install! Contact us today for your FREE consultation.