Is this the year you finally welcome guests into your home for the holidays? Wouldn't you like to make a great first impression? Think about entryway enhancements for both inside and outside of your home–how can you set the scene? These entryway inspirations will wow your guests as they arrive and make an unforgettable first impression.
Style: Clean & Contemporary
Entryway inspiration seems to include many of the same style elements; color, texture and dimension. In design magazines or home décor blogs you often see a slim table, adorned with stylish pieces that complement your space. Nothing with too much depth, as space is often limited.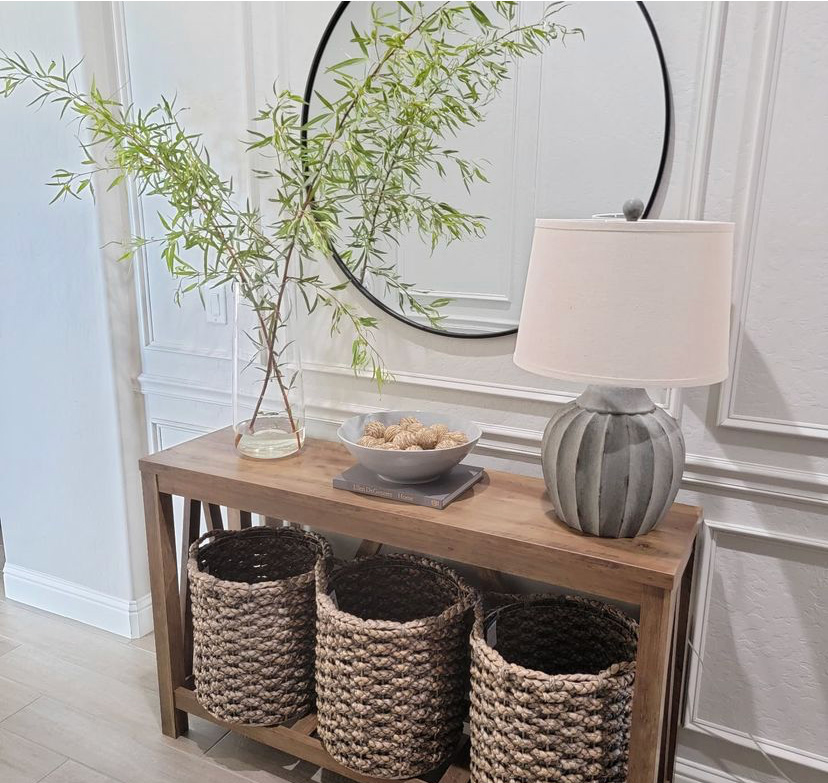 Take a look at the beautiful styling of this entryway inspiration. Simple, yet sophisticated, in the choice of a mid-century modern table from Melanie with @atidytouch on Instagram. The mirror acts as the focal point here at just the perfect size and height. The baskets below add warm texture and needed function for a busy family. Using fresh, floral stems can bring a bit of a whimsical, outdoorsy feel to an otherwise ordinary entryway space. 
The Open Floor Plan
Everyone loves an open floor plan, but it can be very overwhelming to style. How do you fill all that space appropriately? Our suggestion would be to keep it simple, and don't over do it. By separating the space into two areas you can have a defined entryway by adding a side table to one space and a sitting area in another. The look is clean and modern.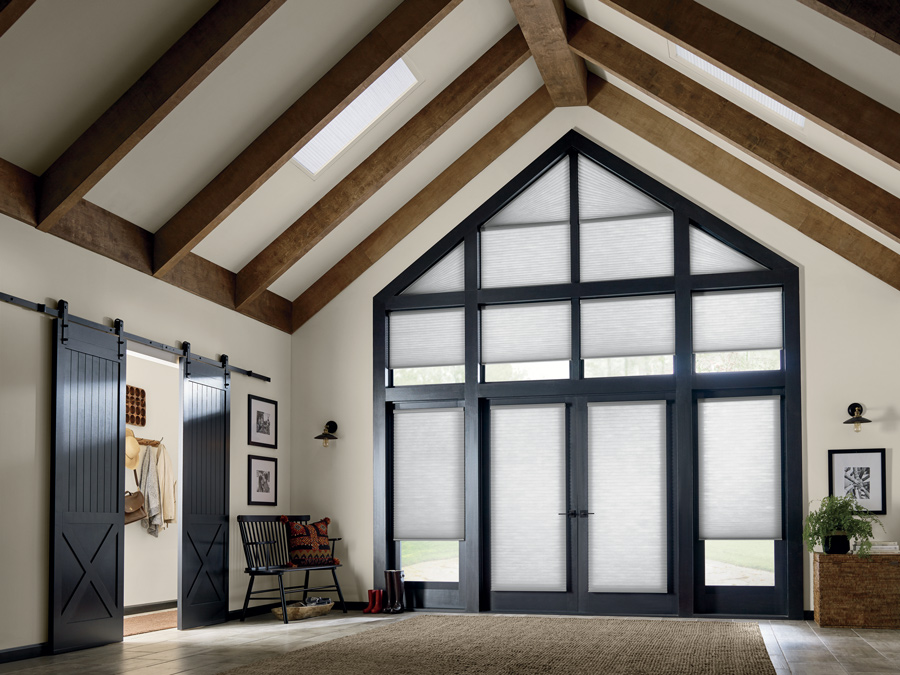 A large foyer can give a great first impression, especially with the right lighting. Light control is a key component in creating a comfortable space. Installing automated window treatments will help. By managing the stages of sunlight throughout the day, your space will remain comfortable from sun up to sun down. 
Window Coverings: Your Way
Create the ideal atmosphere for your home with the right choice in window treatments for the front of your home. For entryway inspiration and function look to add these components:
Custom Style

Privacy & Security 

Adjustable Light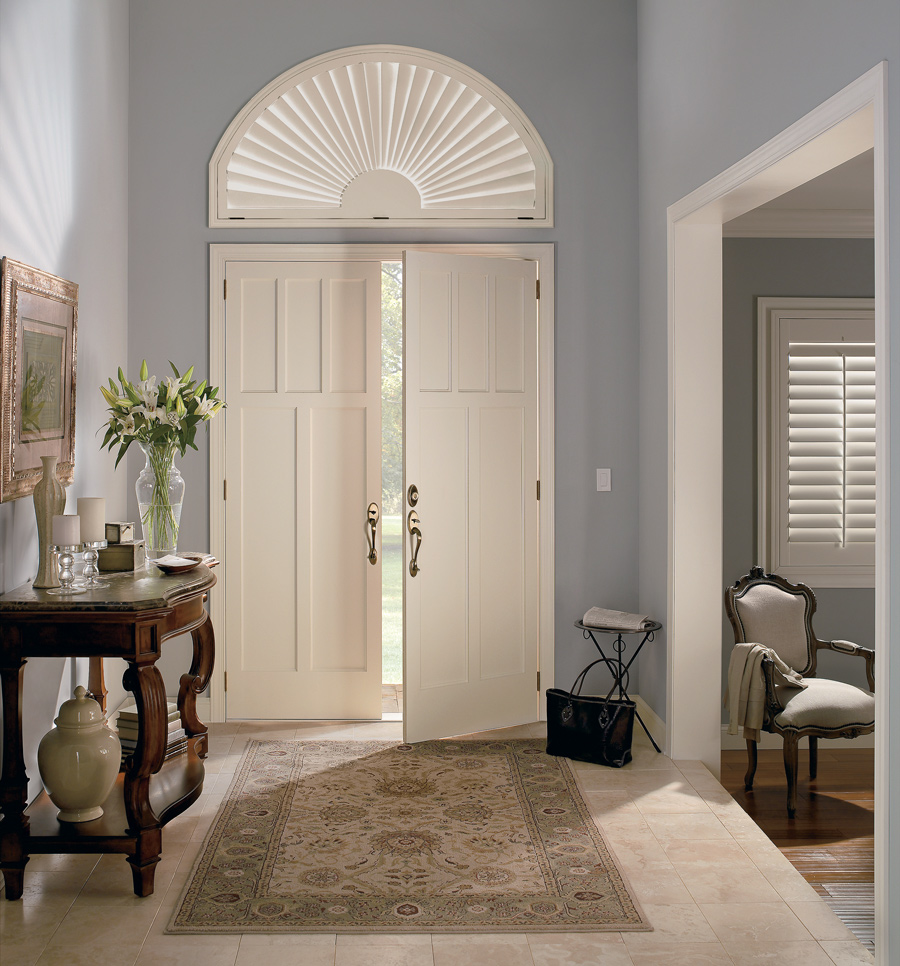 In addition, another benefit to custom window coverings is the interior protection they provide-privacy for your family and UV protection to keep harmful rays out. Not to mention the enhanced exterior view of your home. Custom window treatments will set your home apart and add curb appeal with their uniform appearance and upscale look. 
Are You Loving Entryway Inspiration?
With our entryway inspiration you are well on your way to providing your guests the perfect holiday experience. With the right solutions, the windows and doors of your home can add to the style of your entryway. Let us help you uncover the possibilities of your space by providing expert advice and a FREE Consultation. Get in touch with us here at California Window Fashions today!