Coastal decor has solidified its position in the design world. The height of style, coastal decor brings many images to mind, including soft colors and peaceful spaces. But what keeps coastal decor from becoming stale? The details. The beauty is in the details. But how to make that happen? Let us help you transform your space from plain to perfect!
Add Visual Interest.
In the hustle and bustle of our all-too-busy world, coastal decor offers a soft palette and incorporates simple design and decorating. How simple is too simple, though? This is where texture comes into play. To keep the look from being too simple or plain, consider adding interesting textures and surfaces when designing with coastal decor.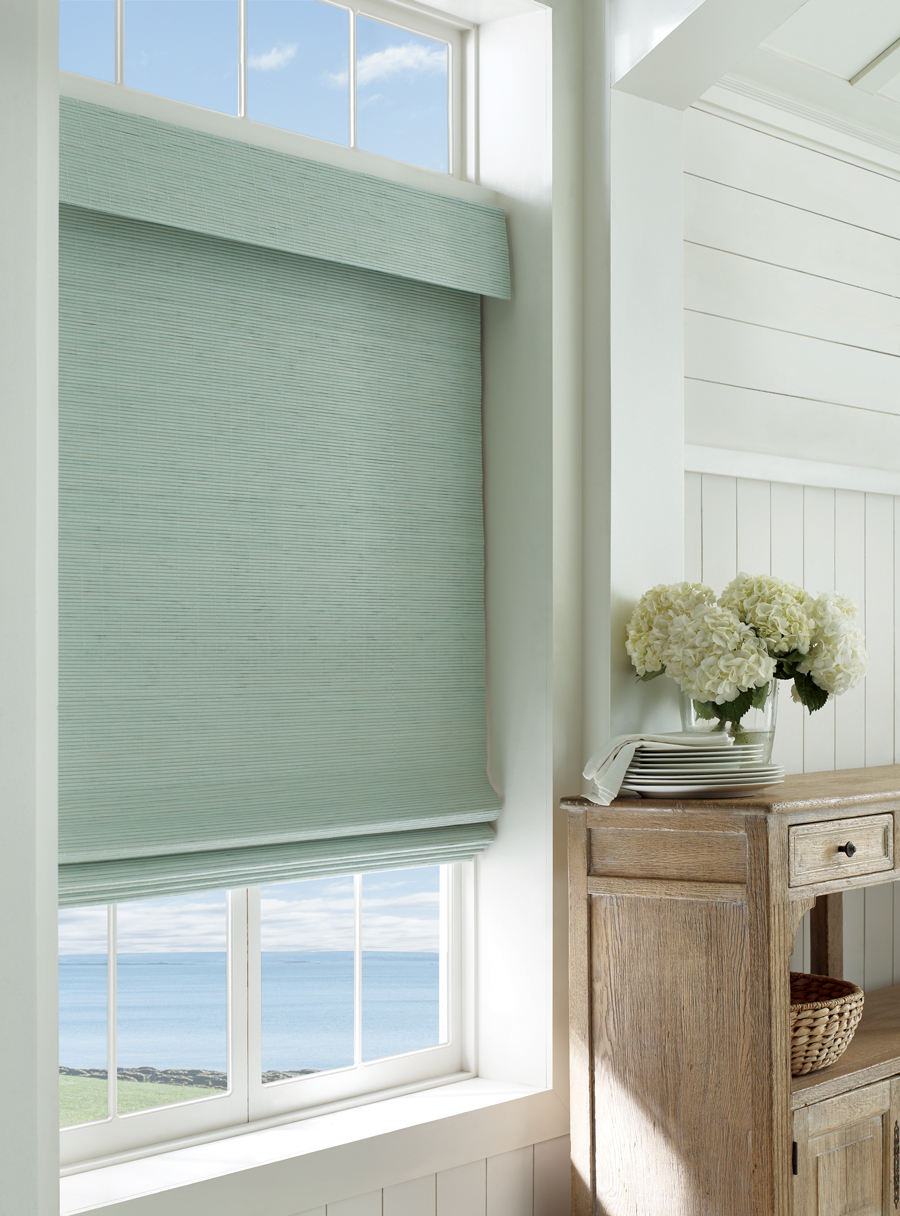 In this space, the solid colored white wall features subtle dimension from the shiplap. A nod to the coast and cottage chic, this design element is extremely popular. The natural wood cabinet adds warmth, and the tranquil green of the Provenance Woven Wood shades adds to the coastal decor look, with folds of fabric to add to the dimension at the window.
Let Nature Inspire You.
Bringing outdoor elements inside allows you to replicate what we all love about nature: Soothing atmosphere. Natural woods add warmth. The blues of the sky and water add serene relaxation. The lush greenery of the outdoors breathes life into your home.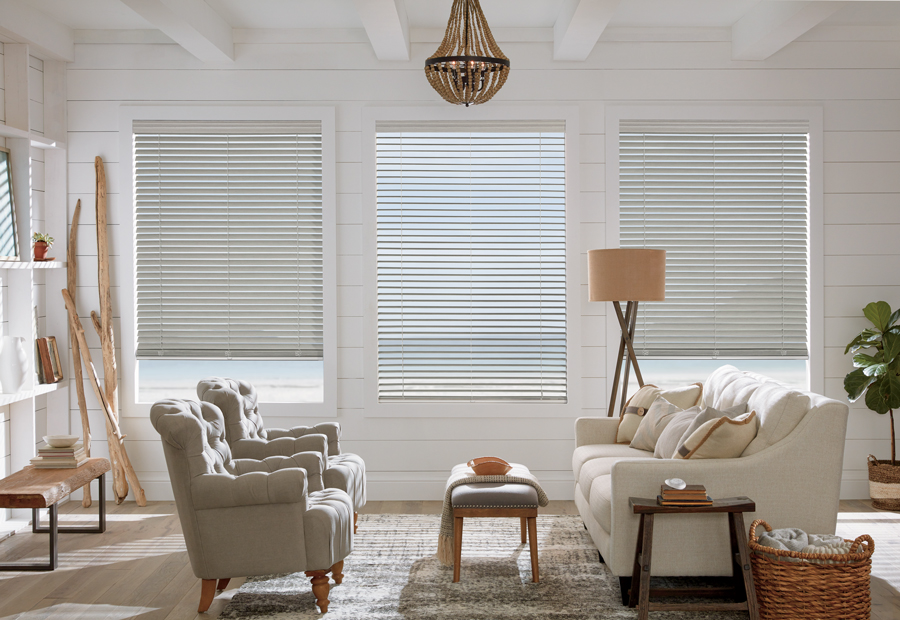 Note the outdoor elements in this space. The driftwood, natural fibers, and fiddle leaf fig tree are coastal decor design elements that pull this room together, creating a peaceful space.
Honor Your Focal Point.
Sometimes, the focal point in a room happens due to design: a fireplace, a beautiful view. Other times, it's something you've added, like a large painting, or an accent wall. Whatever it is, there's a good chance you love it. When featuring a focal point in your space, your other coastal design choices should complement the leading design element.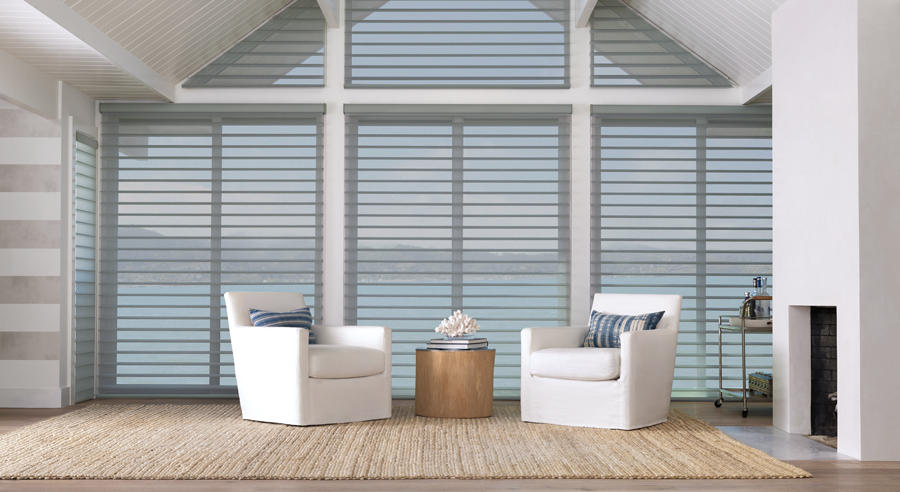 In this room, the gorgeous view of the coast is the focal point. These Silhouette shades create an atmosphere of soft, filtered light–adding functionality while still providing a beautiful view. We love how the white chairs and natural fiber rug add a warmth to the room while supporting the overall look.
Get the Look: Coastal Decor
Coastal decor is a tried and true style that lends itself to many options in decorating. No matter how you want to incorporate coastal decor into your home, we can help you create the perfect space. Contact our team at California Window Fashions to set up your free in home consultation!