Can you believe that 2017 is almost over? Surprisingly, designers are already preparing for Spring 2018: New design trends, color combinations, and decor! If you've been wanting to update your home's style, now's the time. Get a head start on redecorating, sprucing up your design, or giving your home a complete makeover. We'll give you a peek into the upcoming color combinations we plan to see next year. Take a look.
Classic Pairs: Always in Style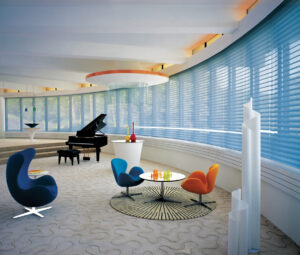 There are plenty of new color combinations to try out, but we must say that we adore the classic pairs. They will never go out of style, which is why they will always be a great choice when decorating your home. What are your design goals? Bring more energy into your home with navy and orange. Create a warm, welcoming vibe with purple and brown. Does sophistication and class speak to your style? Look no further than the traditional pair of black and white. Give your home a timeless makeover with a classic pair of colors.
A New Twist on Old Favorites
We love to take what we have and make it better, and we continue to find ways to bring old favorites along. 2018's color combinations are all about giving old favorites an updated twist. Classic color pairings are going to shift, making your design stand out in beautiful bold hues. Navy and orange will be taken over by turquoise and coral. Instead of soft pastels, vibrant blues will be paired with golden yellows. The upcoming color pairs will be playful, dynamic, and bold. Update your home with a new twist on your favorite classic duo. The results will be dramatic and eye-catching.
A Palette For Your Softer Side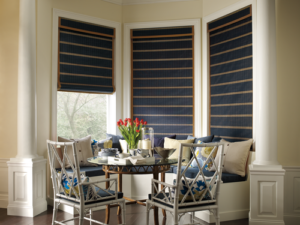 It's 2017, and we live in a tech-savvy, digital world. We use our phones constantly throughout the day; texting to make plans, posting photos wherever we go, and, thanks to social media, we can stay on top of what our friends are doing. We sure are lucky to have such a convenient source of communication, but it can certainly become overwhelming. 2018's color combinations want you to take a step back and relax. They are inspired by the calm and quiet of nature. Think: pale blues, muted purples, and hazy greens. You can create a space of peace and relaxation with the upcoming color trends. Let your home become your haven.
New Color Combinations for Your Home
We want to embrace the rest of 2017 and everything the design world has brought to us so far this year. But, we are excited to see how designers and homeowners all over the world will incorporate the up and coming color combinations into their spaces. What does your palette look like? We can show you ways to add your favorites into your home. Let our team help you. Contact us at California Window Fashions today!