The holiday season is in full swing here in Rocklin. Have you noticed that it is darker when you come home now and that temperatures are dipping into the 30s some nights? It sure feels like winter has arrived. Are you starting to feel frustrated by chilly drafts that keep your heater running or by having to turn lights on all the time? Do you wish you had a more energy efficient home? If you answered yes, then we know that the beginnings of winter are starting to get you down, and we want to help! We've put together some practical explanations and advice for some common complaints that arise this time of year to lift you up and increase energy efficiency, comfort, style, and function inside your home.
The thermostat says 72°, but it feels cold by the windows!
Say no more. We understand exactly what you're feeling, and we promise you aren't crazy! When the temperatures outside are cold, the warm air inside your home brushes up against the window and gives up some of its energy.  This cools the inside air, and that's why you feel a chill near your windows. So, how do you stop this cooling effect to create a more energy efficient home? Insulation.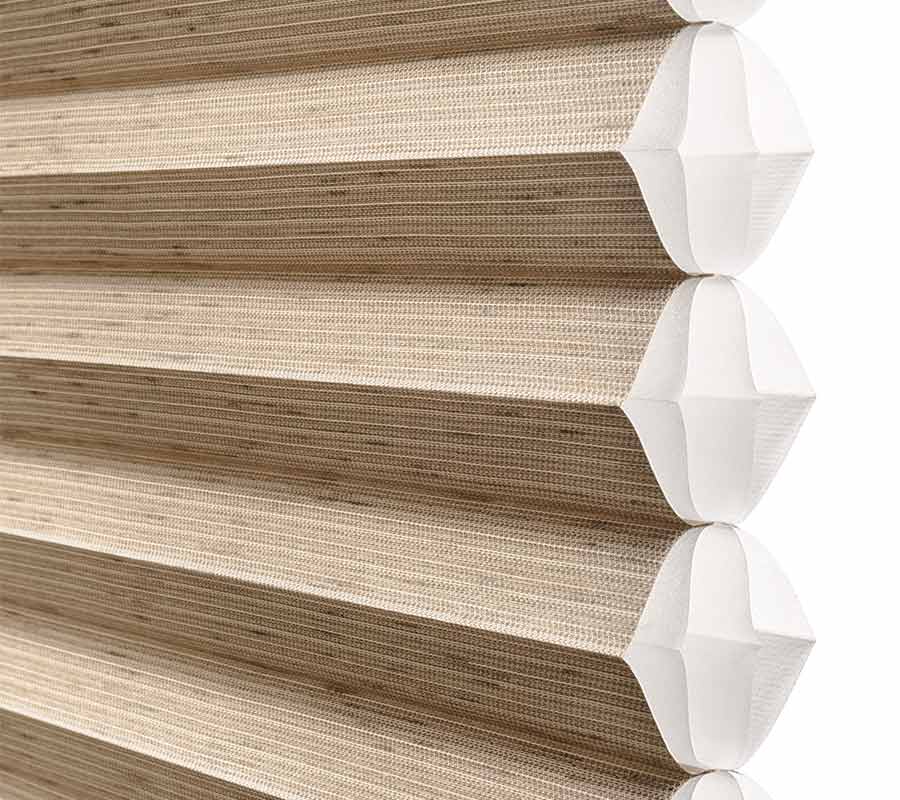 Don't worry, we're not suggesting that you staple rolls of insulation to your window frames. Window shades with cellular design will provide the same result–and they are way more beautiful! The honeycomb design of Duette shades, for example, traps your home's warm air at the window. This prevents the air that's circulating from cooling off, and it helps maintain a cozy and consistent temperature in your room. Did you know that you can also insulate yourself? Wearing a light or heavy sweater will allow you to keep the temperature of your home slightly cooler without making you feel so cold. You can save up to 4% on your heating bill just by throwing on that ugly Christmas sweater. So, insulate yourself and your windows to save energy and money this winter.
I love using winter sun to help heat my home, but it gets so cold when it wanes.
California is full of sunshine–even during the winter–and its warming power sometimes seems unreal. The sun is truly a great asset during the colder months because you can use its solar heat to warm your home. It isn't always easy to take advantage of its supplementary heating power, though, especially with busy schedules.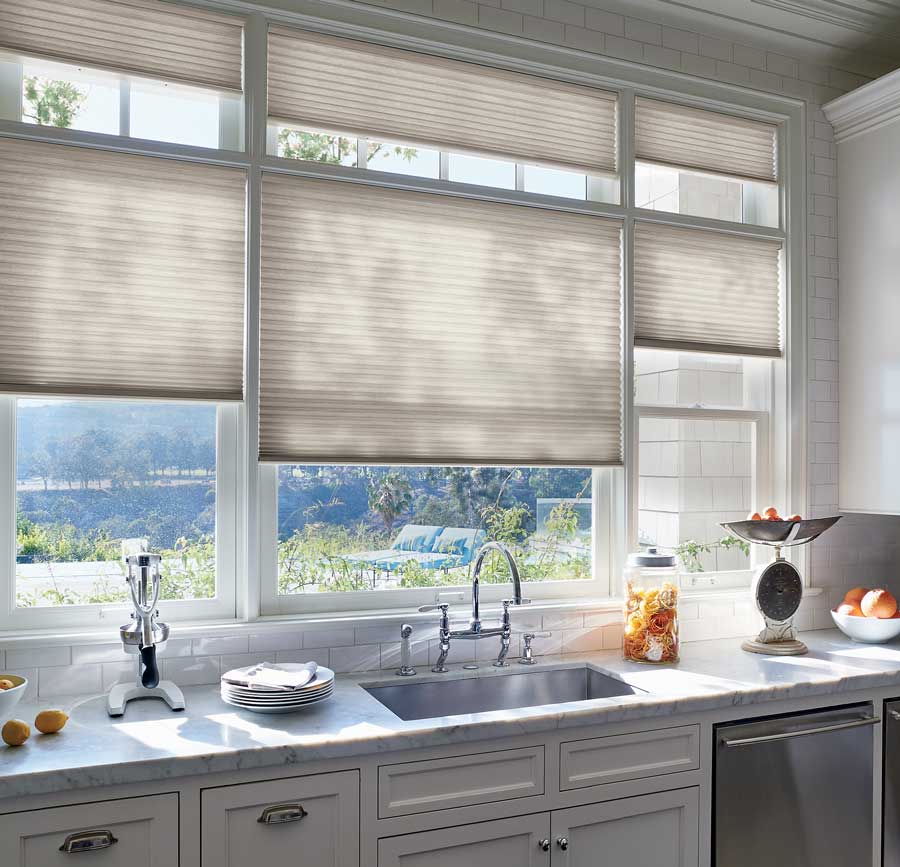 You may head out the door in the morning with warm sunshine streaming in only to arrive home after sunset to a frosty draft radiating around the room. If that's a page from your life story, then PowerView automated window shades are just what you need to make a more energy efficient home possible in your life. By enabling you to program your shades to automatically raise or lower at the times and positions you set, PowerView makes scheduling your shades' movement around the temperature outside and the sun's position possible. It can even use GPS data to determine sunrise and sunset times where you live. That means you'll be able to capture every second of valuable solar heat no matter what you have going on in your life. This winter, why not let PowerView automation increase your home's energy efficiency and lower your heating bills–all while simplifying your life?
I have lights on all the time because if it isn't dark, the sun's glare hurts my eyes!
Glare. It's so annoying! Apart from wearing sunglasses around your house, you might find no way to escape it except for closing the shades and curtains. Then, you might as well be living in a cave. Do you ever wonder how your favorite home magazines and websites achieve the glow of beautiful daylighting that is featured on every page? You might chalk it up to Photoshop, but you can actually let natural light into your home without irritating glare.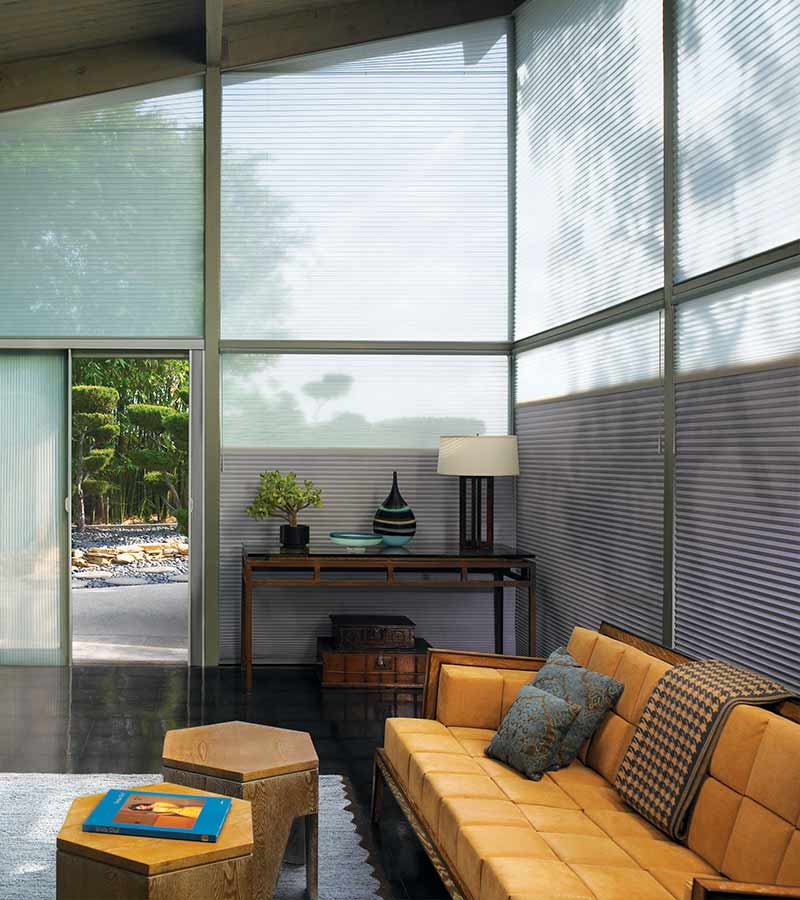 Hunter Douglas makes shades that filter and diffuse sunlight, allow you to direct lighting, and block harmful rays. Shades with these features will not only make your home beautiful and comfortable, but they'll reduce your need for artificial light. You'll save electricity and money while getting the look you long for in your home. Plus, natural light is proven to boost your productivity and mood, so you really can't go wrong!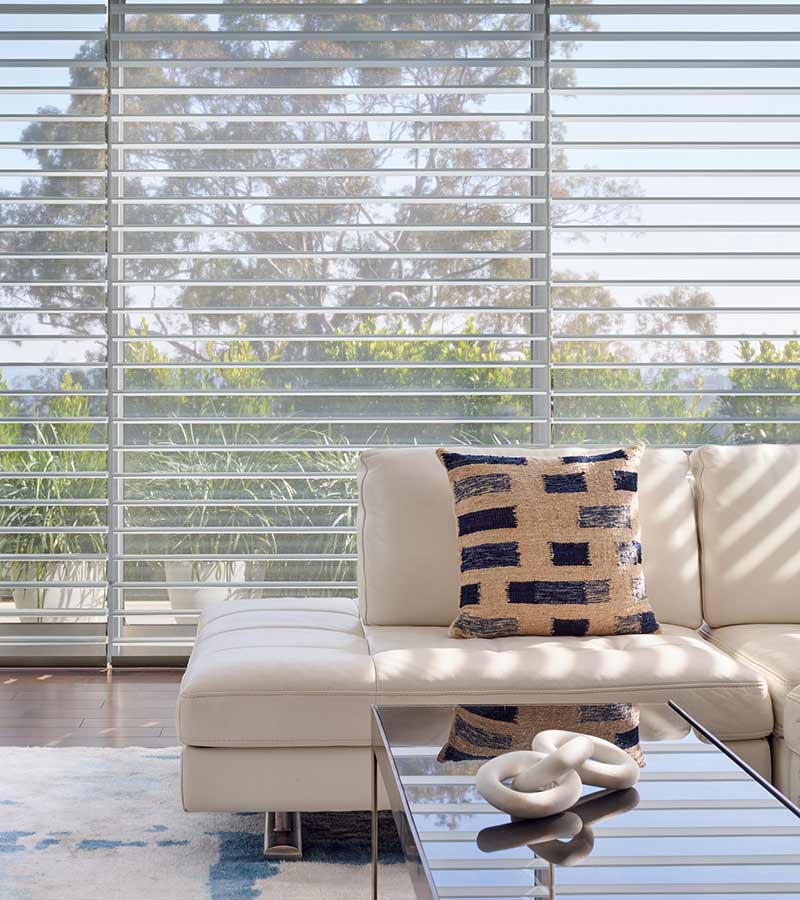 Silhouette and Nantucket shades are two of the best options for getting gorgeous daylighting and a more energy efficient home. As the darkness of winter closes in, you'll want to savor every moment of glowing natural light. With the right window treatments, you can save your side lamps and chandeliers for evening dinner parties and let in sunshine that will make you, and your wallet,  smile all day long.
Were you nodding your head as you read about chill by the windows, a busy life that doesn't line up with the sun's schedule, and unbearable glare or cave-like living? If so, then you need to find solutions that will give you the comfortable, beautiful, and energy efficient home you deserve. At California Window Fashions, we're here to guide you toward finding the right window coverings for your unique home. We'll listen and help you assess your needs. We'll even bring samples of styles and fabrics to your home so you can see how they'll enhance the look and feel of each room. So, contact our team for your free, in-home consultation today.