Have you been thinking of ways to refresh your home? If so, these 5 current design trends are sure to inspire you. Don't let the thought of a home makeover overwhelm you. You don't have to change everything in order to revamp your home design! Keep the things you love, and incorporate your favorite trends. If you love it now, you'll love it 10 years from now! Let these 5 style statments inspire you…
Pops of Color 
Popular color accents are always changing, but the concept stays the same. Adding some color to your space is an easy way to freshen things up. The current design trends are incorporating moody shades, like deep vibrant hues and jewel tones.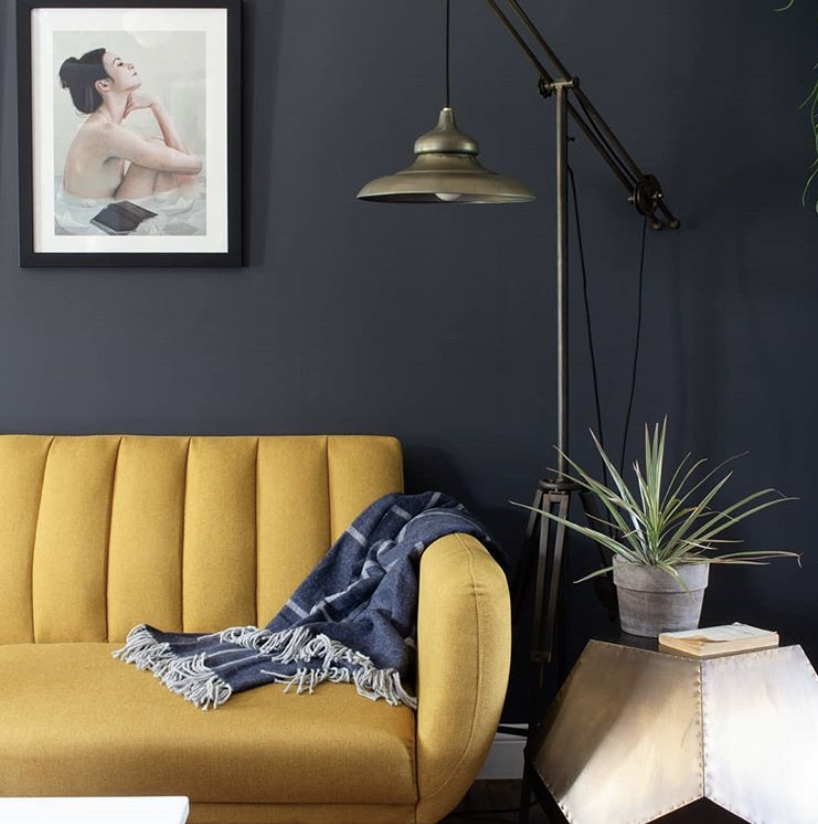 We love this moody space paired with a pop of mustard yellow, curated by Brianna of Instagram's @bloomintheblack . The contrast of these colors livens the space with shape and dimension.
Beautiful Browns 
Foundational colors are the root of home design. But, popularity can change over the course of time. 10 years ago, brown was the "gray" of home interiors. Now, current design trends are bringing back browns–and, we have no complaints!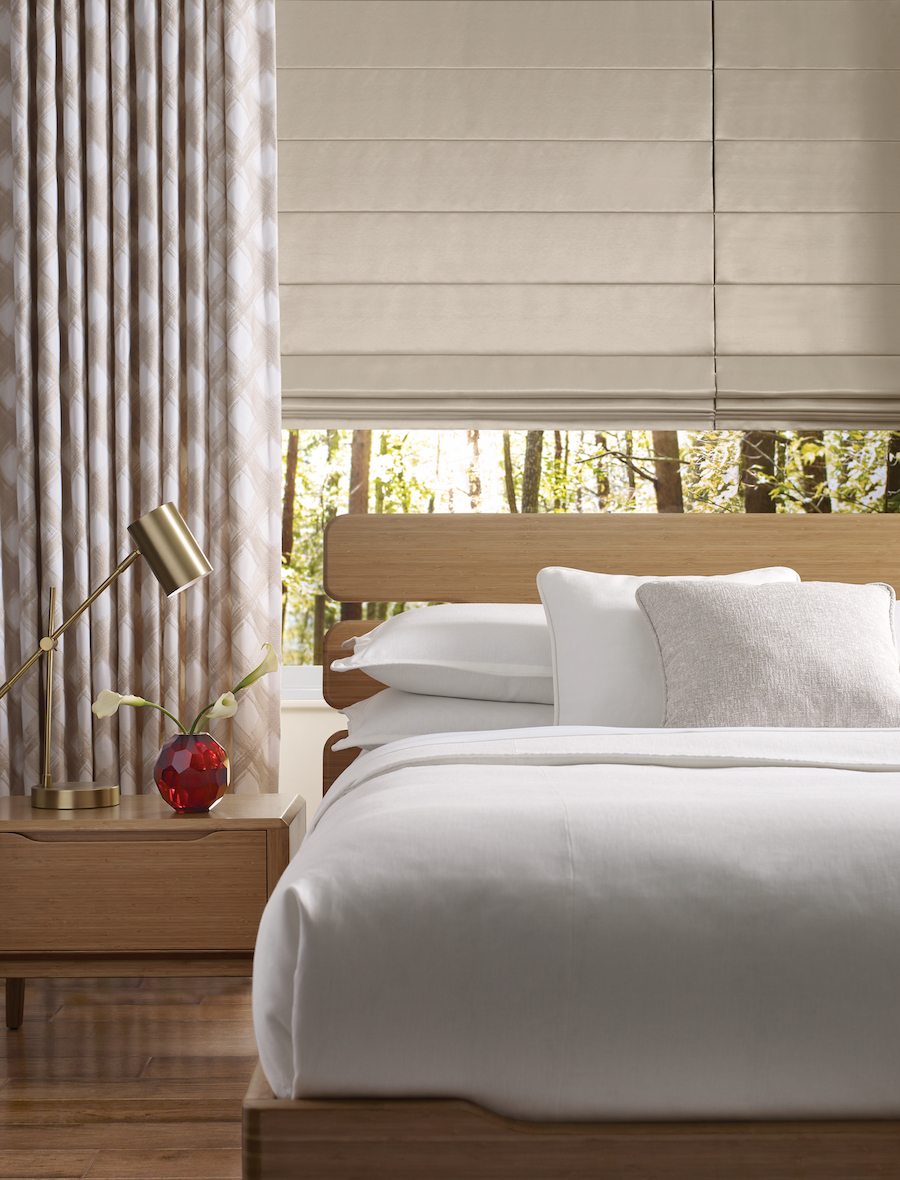 These roman shades add a cozy vibe, with wooden elements, light brown wall colors, and subtle accents. If you're stuck between brown and gray, choose "greige" for the best of both worlds. 
Light Wooden Tones  
Wooden elements are an essential part of home design. And, while they'll never go out of style, yet we are constantly seeing them evolve.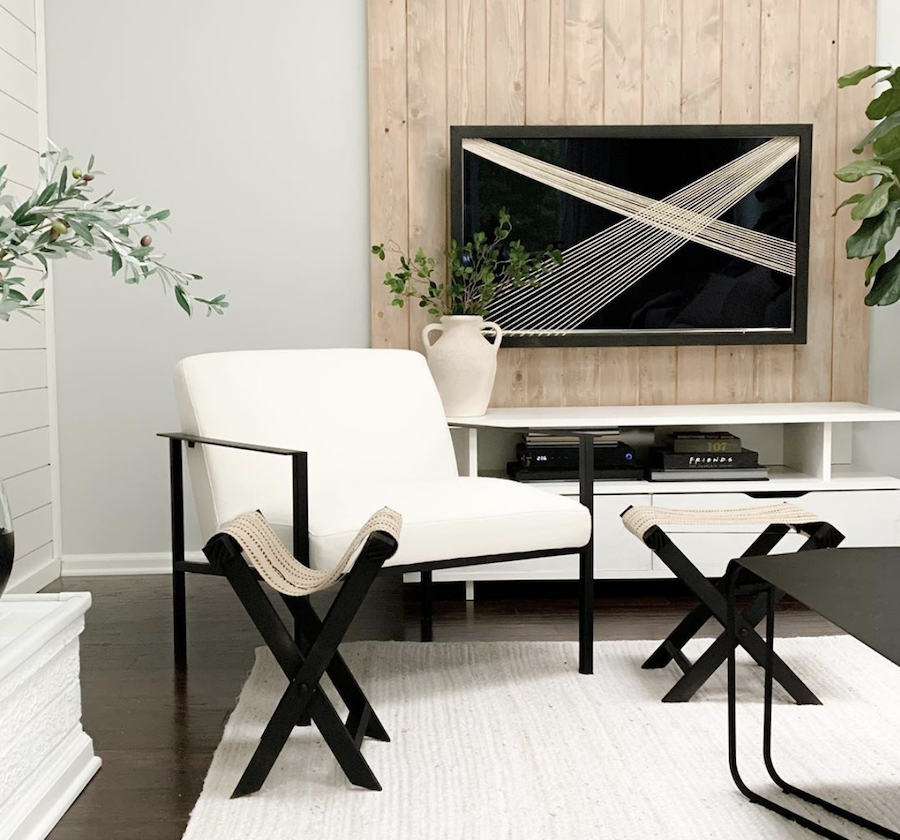 Whether the current design trends favor light oak, dark walnut, or anything in between, there is a stain for every style. This year, we're seeing natural, unstained woods, which add a calming, organic appeal. Annie, of @champagne.chaos on Instagram DIYed this space with the gorgeous look of that wooden feature wall. It's bound to add character for years to come. 
Create New Spaces 
2020 has forced us to stay home much more than usual. If you're like us, it's given you a chance to look differently at the spaces inside–and outside–your home. As you reflect on your home environment, what do you notice?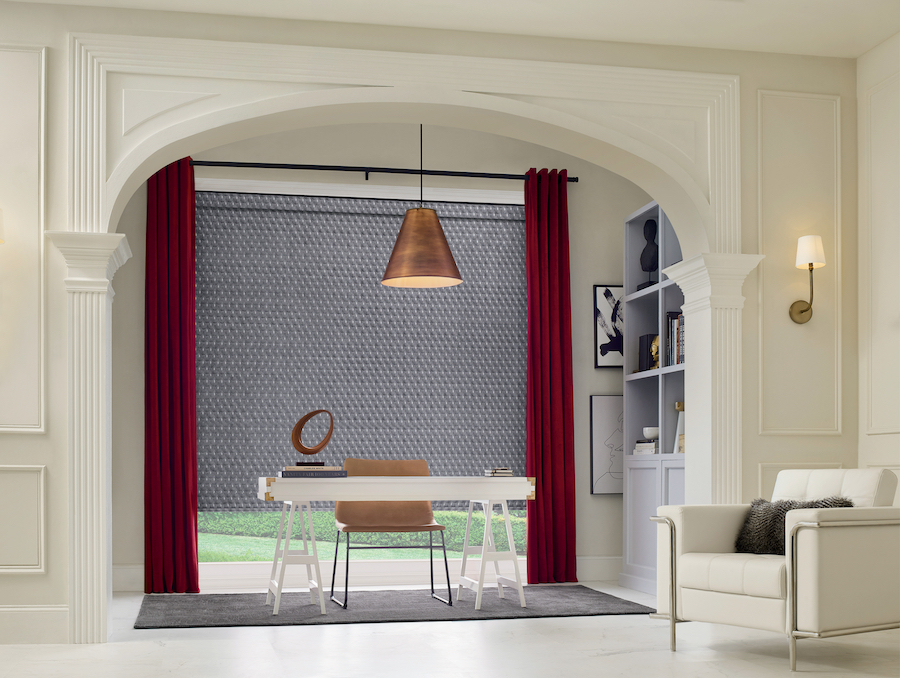 Do you feel inspired you to change up your home? You don't need to completely renovate to make a difference. Make an old space new to add excitement back into your home! Home offices, family rooms, and patios have been popular choices for upgrading. Let your creativity shine.
Organic Textures 
Similar to the natural, wooden tones we're seeing in current design trends, we've also seen organic textures become one of the top trends this year. Bring nature into your design with woven accents, grainy woods, or a simple touch of greenery. Organic textures are sure to refresh your home.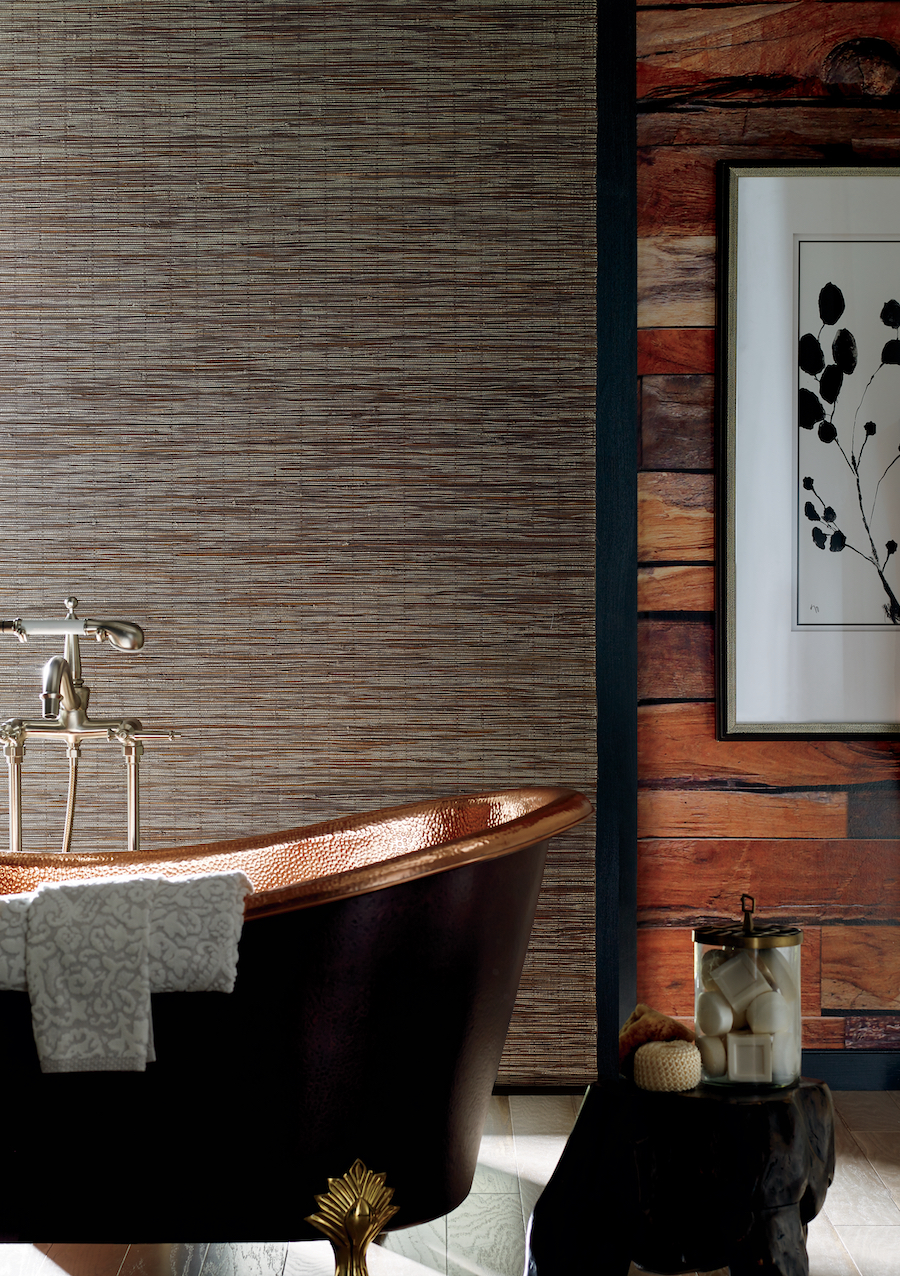 These woven wood shades offer an earthy feel in the space. The colors bring out the moody tones of the room, while the varying hues or the natural fibers add dimension. With woven woods, you can choose a range of light filtering–even room darkening with newest upgrade in dual shades. A secondary cellular shade can lower into place, blocking sunshine and heat when you need it most!
Which Current Design Trends Do You Love?
It's amazing what a little sprucing up can do for you. Which current design trends do you want to see in your home? Whether you want just a little something to change things up, or you want a complete makeover, we want to be involved! Let our team help you find the right window treatments to inspire your design. Contact our designers today at California Window Fashions for a FREE consultation.